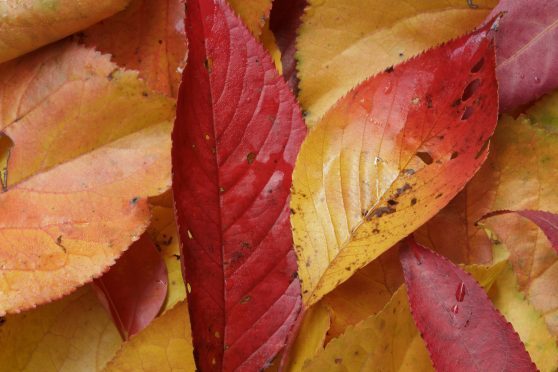 It was the very epitome of unbridled beauty; a tree to make one marvel at nature's infinite variety of autumnal colour.
This gean, or wild cherry, was by the edge of a small road near Auchterarder and its burnished leaves were a wonder in artistry, displaying a palette that shaded from ochre to crimson.
These autumnal geans are no passing beauties either, for in spring their crowns are a snowball of white blooms and even the peeling chestnut-brown bark shines out at you.
Birds just love to feast upon their ripe cherries in summer and in the past the sticky resin that oozes from the trunk was used by children as a primitive and rather bitter-sweet chewing gum. In Highland folklore, the wild cherry tree had mysterious qualities and to encounter one was considered auspicious and fateful. For such a small tree, the gean has so much to behold it.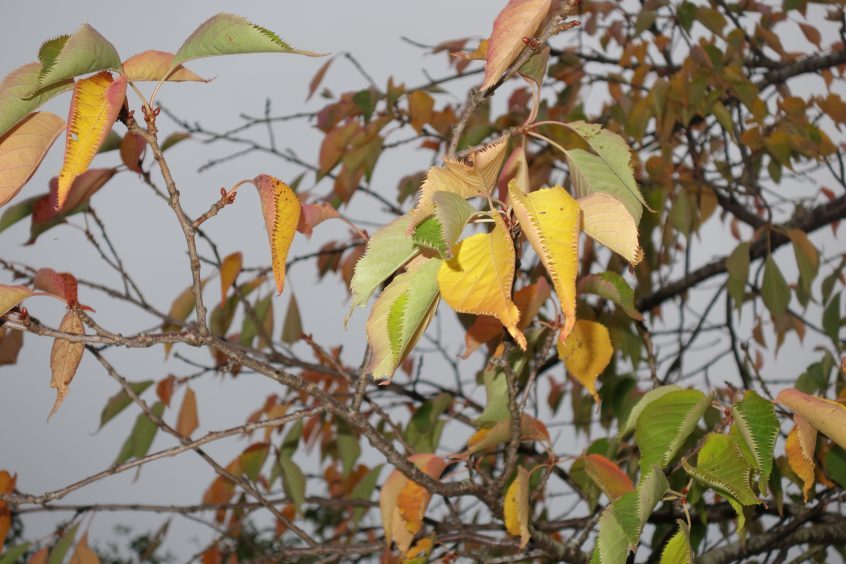 But autumn in Courier Country is more than just the geans, it is also about the coppery beech leaves and the turning rowans. Indeed, every type of tree has its own unique shade of autumnal hue. Most are stunning but some – such as the sycamore – verge towards the bland.
Down by the river, I have seen my first salmon of the year, a surging bow wave in the shallows as the fish torpedoed itself towards deeper water. It had just arrived here in the River Devon from the sea and was now working its way upstream towards the spawning beds.
I was pleased to see this fish because salmon have been rather scarce in the river in recent times. Why so is a mystery; is it something to do with the river itself or perhaps with their marine feeding grounds?
Just as the autumn geans hold so much colour, then so too do the cock salmon ascending our rivers. From the gleaming bars of the silver that arrive from the sea, these salmon soon turn into shades of purpley darkness.  The urge to breed is overwhelming and strong enough to make the salmon throw themselves time and time again at seemingly impassable waterfalls. It is a scene that both humbles and inspires.
Birds too are on the move and no more so than the parties of long-tailed tits that chirrup their way along trees and hedgerows. They never stay still, always on the wander in short bounding flights, stopping for a short while before moving on again. I wonder how many miles they must cover in a day; and do they have favoured routes, or are their travels more haphazard in nature?
But it is my garden lawn that provides the perfect picture of autumn. Here, a scattering of tiny yellow waxcap toadstools sprinkle the grass like golden jewels. They burst out every year but last for only a week or two; so fleeting in appearance but forever lasting in my mind.
Info
The gean (wild cherry) has elongated leaves with finely serrated edges, making them quite distinctive. Geans are generally small trees, perhaps 30 or 40ft in height at the very most.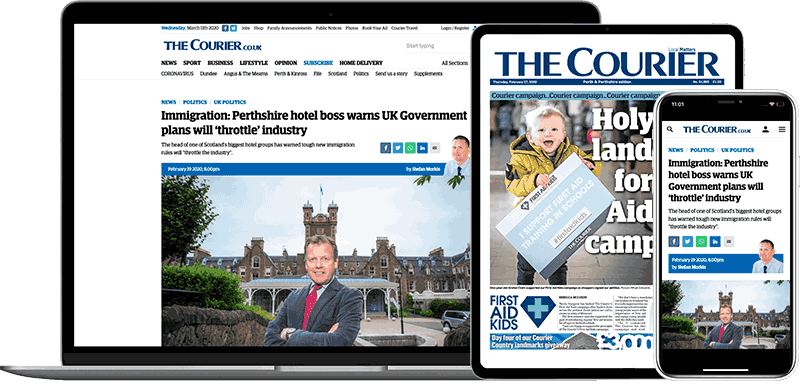 Help support quality local journalism … become a digital subscriber to The Courier
For as little as £5.99 a month you can access all of our content, including Premium articles.
Subscribe