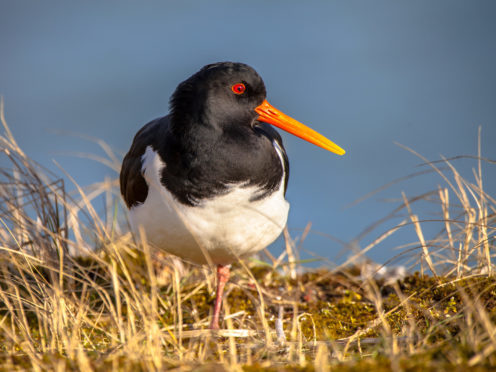 It's the light. Yes, it's most definitely the light that helps make spring so special – and I don't mean the longer hours of daylight, but rather the shimmering quality of the lustre in the air.
This was certainly the case down by the River Earn near Crieff last week where the sun's rays filtered with ease through the branches of the beeches and other trees along the riverbank. There was a real warmth to the atmosphere, making this such a magical time of year.
On a rocky islet in the middle of the river perched a couple of oystercatchers, having moved up here to their inland breeding grounds from the coast. I imagine this pair will seek out a shingle bank by the river's edge where the female will lay her mottled eggs in a shallow scrape.
It is a dangerous time for these birds, with mink, otters, and foxes being an ever-present threat. But the parent birds will be on their guard and will hound any predator that ventures too close to the nest with swooping dives and persistent alarm calls.
Soon, we left the river and made our way along a small hedge-lined trail towards Comrie. The blackthorn bushes here were just beginning to bloom into their full white-frosted glory.
The blackthorn flowers first, with the leaves following later. Even when the weather turns freezing the flowers will blossom, with a cold spring traditionally being termed a 'blackthorn winter'.
The 19th century poet Christina Rossetti brought into sharp focus the striking beauty of the blackthorn as it is about to bloom, or 'blow', with the lines:  A cold wind stirs the blackthorn/ To burgeon and to blow/ Besprinkling half-green hedges/ With flakes and sprays of snow.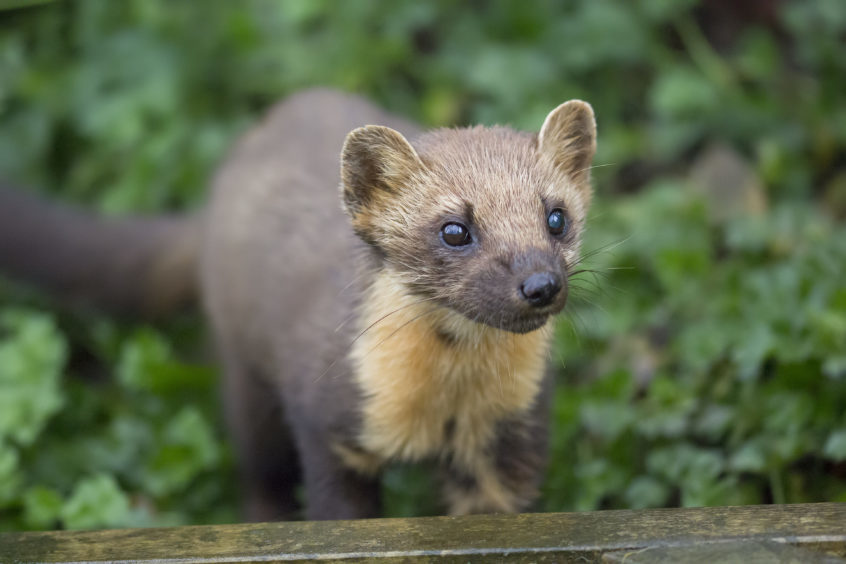 Meanwhile, back on my local patch in Strathdevon, I have been busy monitoring a fox den and a badger sett with my sensor-operated trail camera – and there have been some interesting clips, most notably capturing a pine marten on film.
As a child growing up in the 1970s, I recall the pine marten as being one of Scotland's rarest mammals, confined to the wilds of the north-western Highlands. Their resurgence over the intervening years has been quite remarkable and it is great to see them now established in central Scotland.
Intriguingly, my trail-cam caught this pine marten descending into one of the entrance holes of the badger sett.  Was it on the hunt for newly-born badger cubs? I doubt it, more likely this marten was just curious, or perhaps was using the sett for temporary shelter.
Indeed, trail-cam footage from a nearby fox den revealed a badger occasionally using it. From such images, it would appear our wild creatures are not averse to sharing their homes with others – although I suspect there is always a degree of tension between lodgers, and it wouldn't take much for things to reach boiling point and spill over into an unseemly fight.
Info
The blackthorn is best known for its bitter tasting fruits we all know more familiarly as sloes, and which are used for making wine, jams, and of course, for flavouring gin.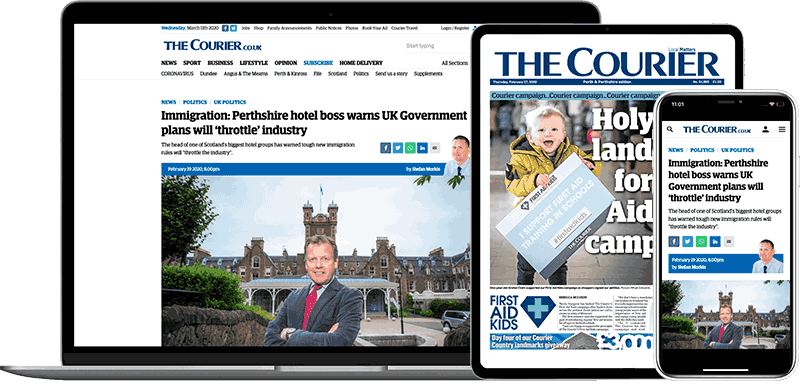 Help support quality local journalism … become a digital subscriber to The Courier
For as little as £5.99 a month you can access all of our content, including Premium articles.
Subscribe