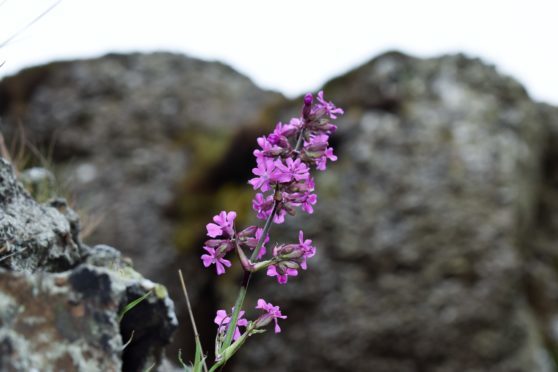 My wife rolled her eyes when I told her I was heading out to look for sticky catchfly, but then again, what did she expect being married to the nature equivalent of a train spotter?
Truth be told, I was rather excited, because sticky catchfly is a very rare plant in Britain, with the crags on the steep southern scarp of the Ochils holding our largest remaining population. It occurs in only a handful of other locations in Scotland and the rest of the UK.
Sticky catchfly was first discovered in Edinburgh almost 400 years ago and is said to have been the favourite flower of King James VI of Scotland, where it grew on the crags of Arthur's Seat. It has since become the official floral emblem of our capital city.
Their wonderful pinkish-red flowers like nothing better than to cling to narrow ledges and crevices on exposed cliff faces, making them a bit of a challenge to find, and as I began my climb up this steep slope in the Ochils, my optimism for discovering any soon dwindled.
It was a lung-puffing ascent, but I had carefully chosen a route that would take me to a small grassy ledge below a high crag. The climb itself was rewarding, with frequent rest stops providing the opportunity to observe other flowers such as tormentil and sheep's sorrel.
But when I reached the foot of the rocky bluff, a sea of grey rock towered above me without any hint of the reddish flower spikes of sticky catchfly. Perhaps I was too early in the season for them to bloom, or maybe they had already flowered and wilted?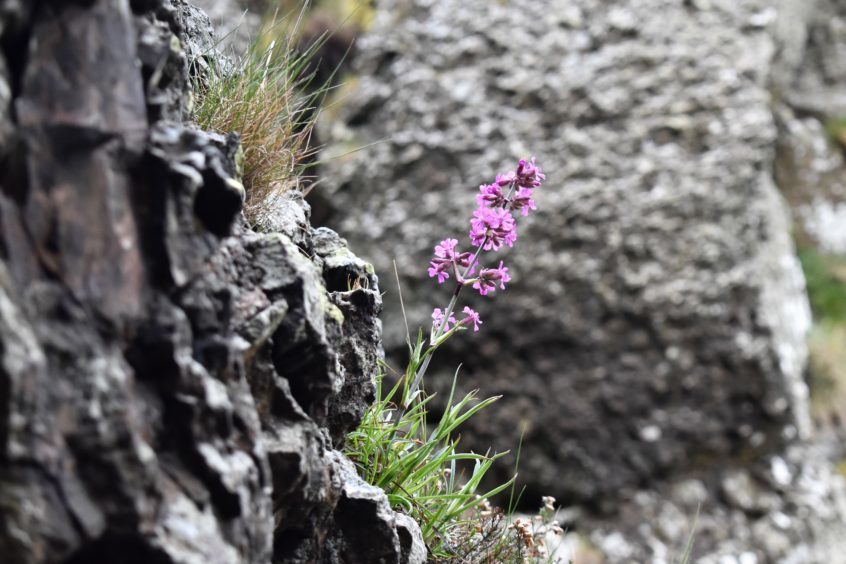 An unusual plant clinging to the rockface caught my eye. It was navelwort, or pennywort as it is often known, a specialist in gaining tenure in rock crevices, and which features unusual waxy disc-shaped leaves and a long flower spike.
But there was no sign of what I was looking for. Use your binoculars, I thought. So, I carefully scanned a steep gully above me, and there it was; a splash of deep-pink clinging to a rock outcrop –and another one too just behind it. Sticky catchfly!
With a bit of a scramble I was soon perched beside these special plants, admiring their subtle beauty and pondering why these flowers are so peculiarly vulnerable. They seem to prefer sunny south facing cliffs and this part of the Ochils is certainly perfect for them.
But even here, they grow over a relatively small area and are vulnerable from grazing animals and gorse fires, so their future is very much uncertain. It's strange how some plants and animals can be so ubiquitous, whilst others are scarce and specialised in their requirements.
But that's what nature is all about; a wonderful myriad of species, so diverse in every imaginable way. And sticky catchfly is just but one of them; a little piece of pinky-red magic clinging to this windswept rockface high in the Ochils.
Info
Sticky catchfly looks like a small version of red campion, sporting a conspicuous spike of flowers on a tall stem, which is sticky just below each pair of leaves. It also occurs in a few parts of Perthshire.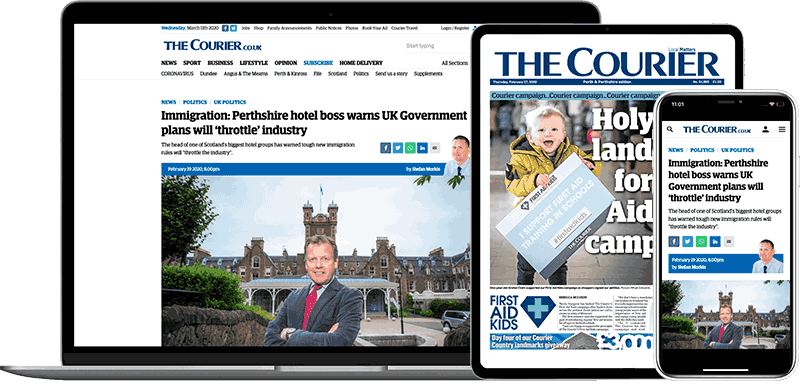 Help support quality local journalism … become a digital subscriber to The Courier
For as little as £5.99 a month you can access all of our content, including Premium articles.
Subscribe