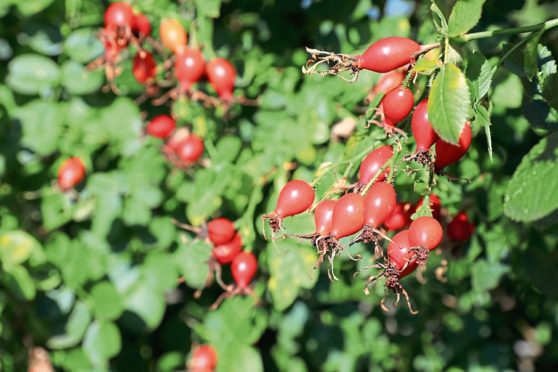 Brambles, haws and elderberries, a verge-side scattering of scarlet and black fruits hanging heavy on bushes and forming a bountiful larder along this narrow lane in Strathdevon.
The juicy brambles were just too tempting to resist, so with purple-stained fingers I pop several into my mouth, their sweet richness swirling across my tongue. Wildlife too finds their allure addictive, and blackbirds, wood mice and foxes will all be feasting upon this natural bounty over the coming weeks.
In doing so, they are giving these berry bushes the perfect opportunity to spread their seeds, especially for those fruits consumed by birds. It is a most effective dispersal mechanism, for a bird can easily fly several miles away before depositing the seeds through its droppings, enabling new areas to be colonised
This year's wild berry crop is as good as any I've seen. My initial impression was that the brambles were perhaps a bit on the small side this year, but the recent wet weather has plumped them up nicely and their tangled prickly stems are now flush with their fullness.
Rosehips – the fruits of dog-rose – adorn the lane side too, and as a child, I recall peeling away their thick red fleshy skins to collect the seeds within, and when sneakily placed in my brother's clothing, they had the capacity to cause discomfort similar to that of itching powder.
---
>> Keep up to date with the latest news with The Courier newsletter
---
These hips can be used to make tea and jelly, and generations of children have been brought up on the syrup, which is rich in vitamin C. It is always worth examining dog-roses closely, for sometimes they hold bright frilly growths known as 'robin's pincushions', which are caused by the larvae of a tiny gall wasp that lives on the host plant. These fuzzy balls are attractive to the eye and don't seem to harm dog-roses.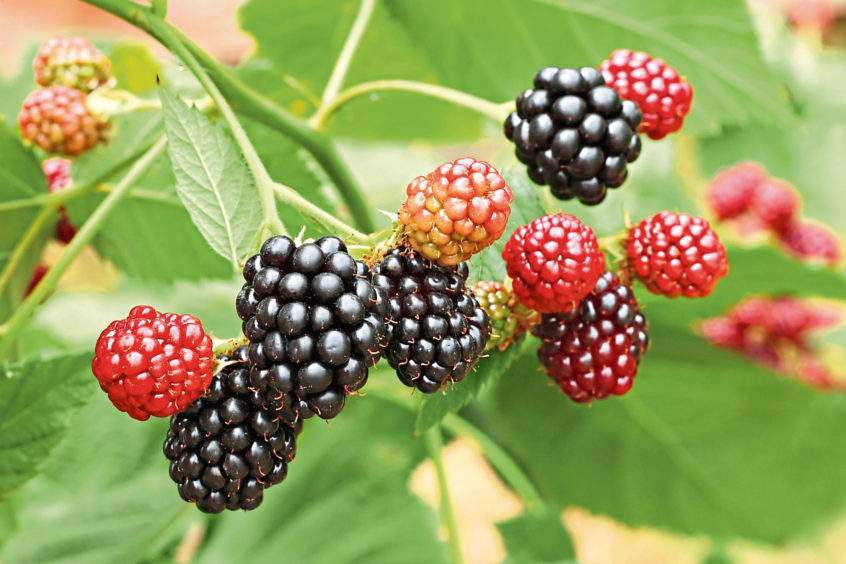 Further down the lane, by the corner of a drystane dyke, I come upon an elder with dark, ripe berries hanging in grape-like bunches. Shrub or a tree, I'm never sure, but the elder holds a long engrained place in our culture, and their flowers and berries make delicious wine and jam.
As I look upon this berry abundance, my mind drifts towards thoughts of fieldfares and redwings; two winter thrushes from northern Europe that will shortly descend upon our shores , and which will gorge upon these wild fruits as soon as they arrive. As they do so, there is a short period when they share company in this early autumnal landscape with summer migrants such as swallows and martins.
It is a special time, like a change of shifts with the old guard about to move out and the new arrivals establishing themselves. But more than this, it is a compelling reminder of just how attractive many birds find Scotland as a place to live; a land where our mostly mild climate ensures plentiful food of one sort or another, no matter the time of year.
Info
The red berries of hawthorns are also a favourite food of birds. Look out too for the bright scarlet berries of guelder rose, a shrub that often favours damp places; its berries are poisonous.