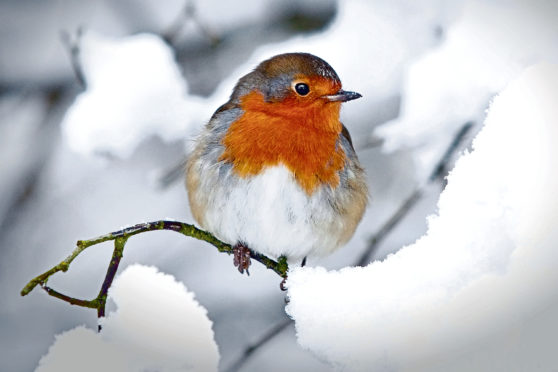 Spade against soil, a strangely reassuring sound as I methodically dig the vegetable patch in preparation for the coming spring. The air is damp and heavy, the ground soft and yielding.
I notice a flickering by my feet, so quick I almost miss it, but look up just in time to see a robin watching me, head cocked to one side in gentle curiosity. Then it flutters towards my boots once more to snap-up a small creature unearthed by the toil of the shovel, before quickly retreating again.
The robin is one of our endearing symbols of Christmas and also one of our most treasured birds. Welcoming an excuse for a break, I stop digging for a while to observe it. The face is soft, the body plump and benign, the back and wings a wonderful warm brown. But it is the red-breast that makes the robin so special; a splash of vibrant colour which in the dark cloak of winter is a sight to make the spirits soar.
The robin lifts the heart in other ways too; it is, for example one of the few birds to sing at this time of year, a soft but generous winter warble.
I'm not sure why the robin should be so associated with Christmas, but I imagine it is something to do with its familiarity and beauty, and when it comes to festive greeting cards, there is certainly no more striking colour contrast than red-breast against white winter snow.
But there is another element to the robin that we seldom see, a darker more aggressive side where robin is pitted against neighbouring robin in a battle for survival.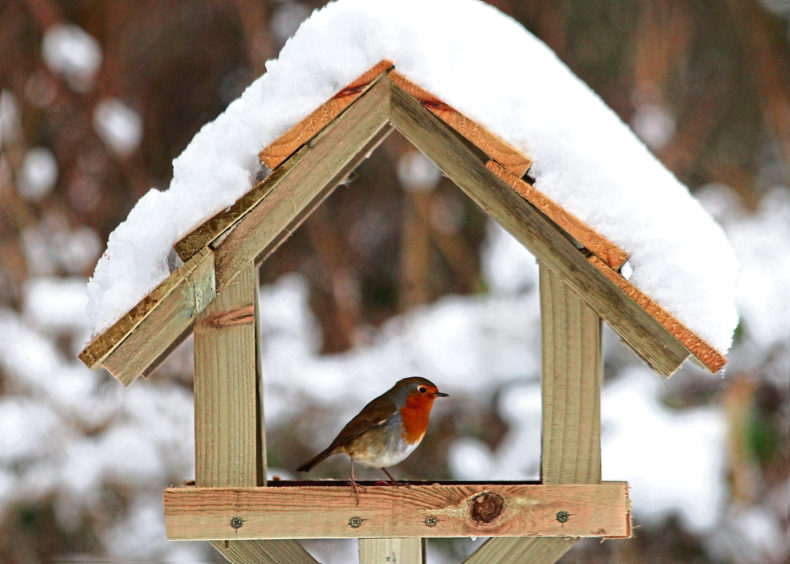 Picture the Christmas card once more, a group of happy robins perched together on a holly branch. Such lovely imagery but a fantasy one too because if replicated in nature it would result in furious aggression, for the robin is a loner and not one to mix with its own kind.
If there is one thing a robin treasures above all else, then it is its territory; a place that provides food and shelter, and in the coming spring somewhere to rear a family. The territory is everything, the robin's raison d'être.
Both sexes are territorial, but the male is particularly so, and should another male alight on his patch, then with wings drooped and neck outstretched he will square-up to the unwelcome intruder with unfettered fury.
A dogged chase will ensue, as one bird pursues the other low across the garden in short darting flights, intermittently stopping to face to each other again. Often this is enough to settle the dispute, but occasionally it gets more serious, with one robin pinning down the other in mortal combat.
But that is the way of the robin, and for me, why it is one of our most fascinating creatures; beautiful and enigmatic, and a true Christmas gift from the natural world.
Info
Robins that live in upland areas of Scotland tend to move down to lower ground to spend the winter, which is why we often see an increase in robin numbers in our towns and villages at this time of year.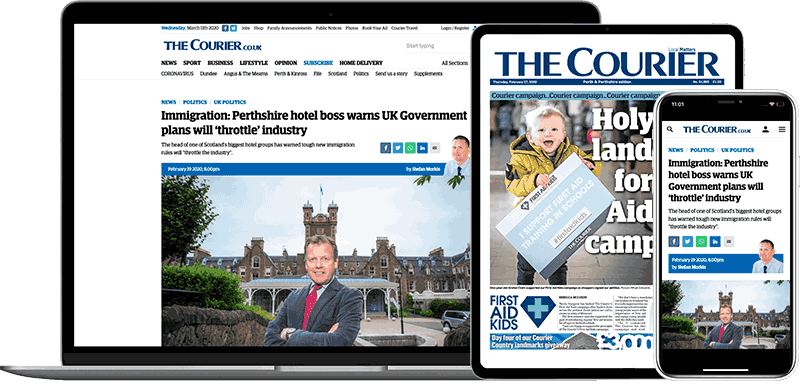 Help support quality local journalism … become a digital subscriber to The Courier
For as little as £5.99 a month you can access all of our content, including Premium articles.
Subscribe