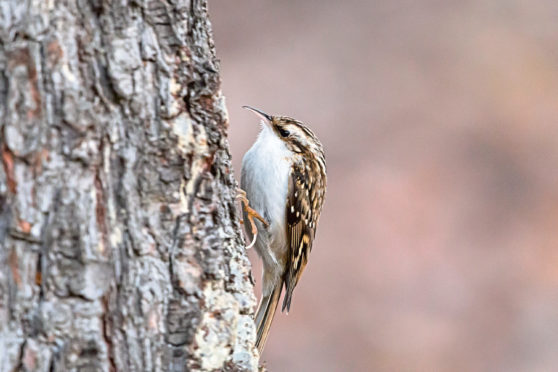 Sitting still with hardly a flicker of a muscle, until you blend seamlessly into the landscape and become part of nature is such a productive way for seeking out wildlife; and so it proved in this little strip of woodland by the edge of the Ochils.
I had found a mossy tree stump to rest upon and observe, a time to bond with wildness itself. Of course, nature isn't just about the birds and the bees and other creatures that move, but it is the plants and the trees, and the fungi, lichens and mosses too. A small fern clung to the low bough of a tree, water gurgled in the burn below and little nodules of early-sprouting butterbur, which will soon turn into white flower-spikes, scattered the woodland floor.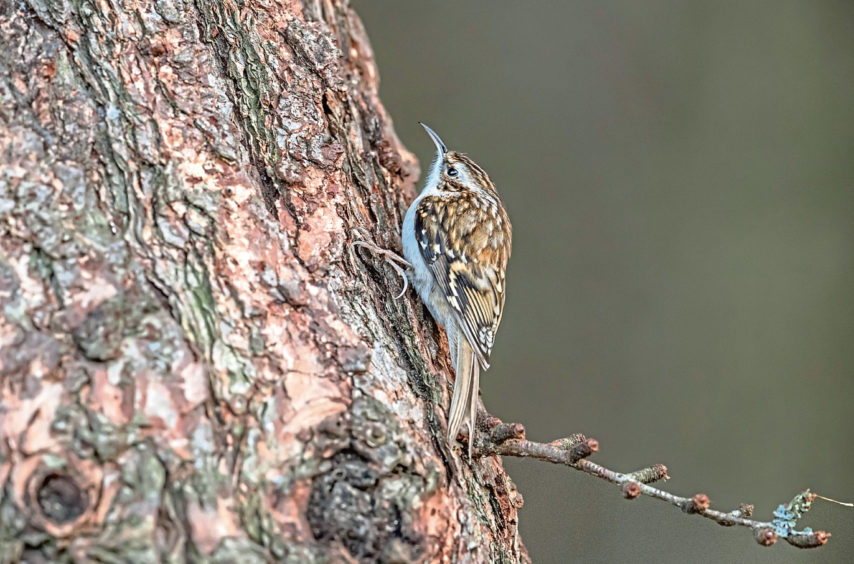 A fluttering caught the corner of my eye. It was a treecreeper, a wee mouse of a bird that had appeared from nowhere and was rapidly crawling up the narrow trunk of a birch.
On reaching the top, it flitted down to the base of the next tree and then spiralled jerkily up that one too. In some ways it was behaving a bit like a woodpecker, but rather than hammering at a trunk to dig out invertebrates, the treecreeper is more subtle, using its long curved slender bill to nimbly pick out tiny creatures from crevices in the bark.
Precision is everything, and I recall once seeing treecreeper extract a miniscule spider from a crack in an apple tree, using its bill like a pair of tweezers and deftly removing it with all the sureness of a surgeon.
I watched the treecreeper undulate across to another tree, but it was soon gone from view and everything was quiet once more, save for the sway of the branches in the gentle breeze.
There is a fox den nearby, so I decided to investigate and determine whether there had been any early digging going on in preparation for cubs being born in March. The den is challenging to reach, a scramble up a steep slope that is tangled with trees tumbled by a storm several years ago.
Much of the slope is muddy, but on one stretch there is a seam of softer, sandier soil, which foxes find ideal for digging their den into, which comprises a large tunnel with a spoil heap outside from their excavations.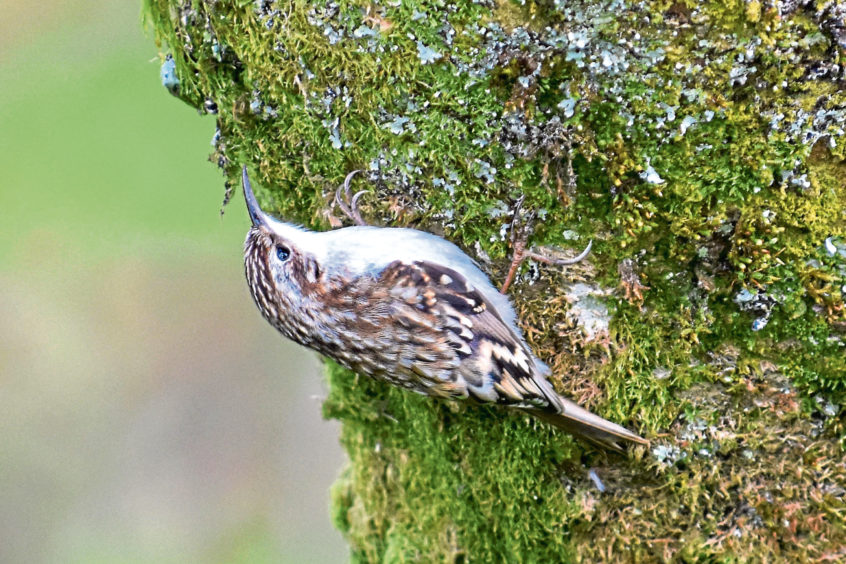 On puffing breath, I clamber up to the site and there is indeed some fresh soil by the entrance, indicating recent activity, although they might not ultimately use this one for cubbing, for there are another two dens nearby and foxes have a habit of switching between them.
The air on this remote wooded slope was cold and bitter, but the freshly dug earth was a sure sign of an approaching spring, and with that happy thought, I slithered back down the slope on my rear-end and headed for home.
Info
Treecreepers are sensitive to prolonged periods of severe winter weather. In winter, they will also sometimes roost communally in cracks and crevices in trees for warmth.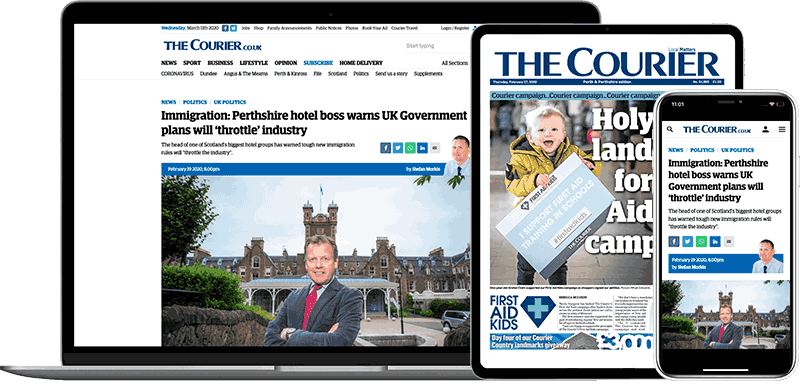 Help support quality local journalism … become a digital subscriber to The Courier
For as little as £5.99 a month you can access all of our content, including Premium articles.
Subscribe