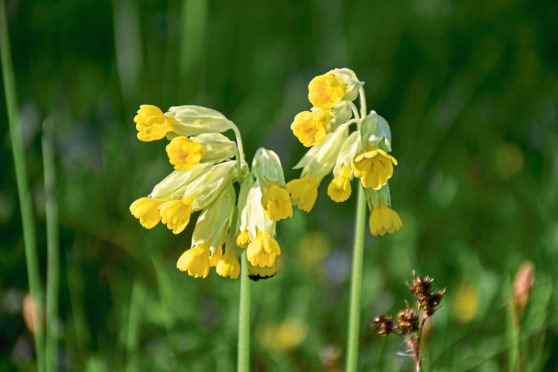 The coastal grasslands of Fife and Angus are great places for a wide variety of wildflowers. Over the next few weeks look out for sea campion, sea rocket and Scots lovage.
'Coo-or, coo-or', the drake eider throws his back head excitedly and repeatedly utters his wonderful crooning call as he tries to woo a nearby female.
But she is having none of it, and suddenly surges towards him in the chop of the coastal shallows to shoo him away. But the drake is undeterred and gives another head flick as he expresses his admiration once more for the feisty female.
I'm down on the shore in the East Neuk of Fife and the eiders are in a real frisky mood as they croon and cavort by the water's edge. The call of drake is one of those iconic sounds of nature, sweet in tone and with a haunting resonance, almost as if delivered by an orchestral wind instrument.
There is other action out on the water. A pair of gannets fly past on purposeful wings, no doubt heading on their way to the Bass Rock where their breeding season is now in full swing, and a shag continually roll dives under the waves.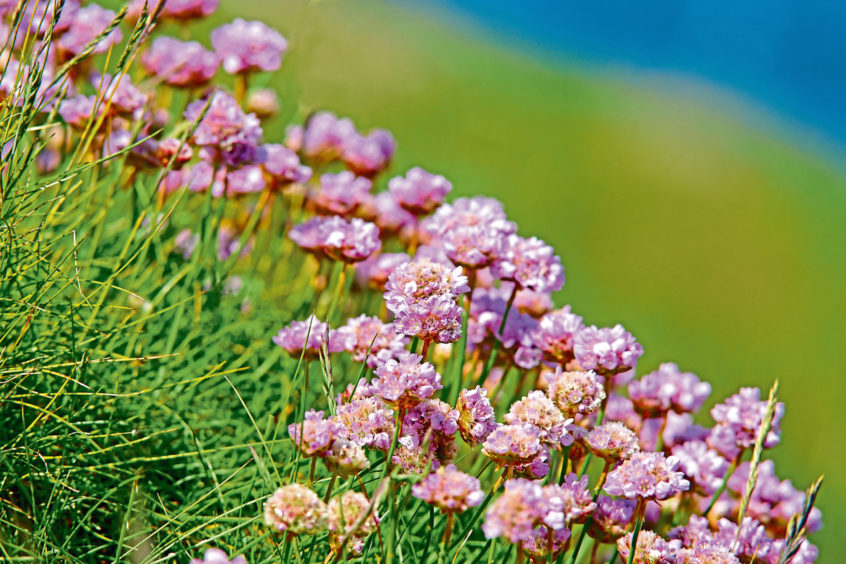 A short while earlier, a peregrine falcon had swooped past me as I stood on a nearby cliff-top, swirling through the air as it rode the updrafts. It seemed unconcerned by my presence and wheeled in the sky for several seconds, before diving away around a rocky spur with wings half-closed.
But it is the wildflowers that are the strongest draw of this stretch of the coast for me, and although it was still early in the season, there was much to delight the eye. Cowslips were beginning to emerge, their nodding yellow flowers catching the sun. Related to the primrose, they are scarce wildflowers nowadays and seem to thrive best on these short-cropped coastal grasslands.
Especially abundant was scurvy-grass, which is not a grass at all but a straggly white-flowering perennial. The leaves have a high Vitamin C content and were widely used by sailors to prevent scurvy in the days before citrus fruit was widely available. Captain Cook was a great advocate of this plant in ensuring the health of his crew. I try a leaf, but it is bitter to the taste and has little to commend it.
Also showing well was thrift, or sea-pink as it is sometimes known. Their compact pink flower-cushions look so delicate, but this plant is a true stalwart being able to thrive in this harsh maritime environment of scouring sea winds and gaining tenure in the shallowest of soils. Their tightly packed leaves help the plant conserve water in the salty air.
There were other gems, too, including an early-flowering rock-rose. After a bit more walking, I sit on a boulder and embrace the wildness. The sun is shining and the wild flowers sway in the wind, while out at sea, the 'coo-ors' of the drake eiders ebb and flow across the sea breeze. What a special place, I mused; a haven where nature sings out at you from every corner.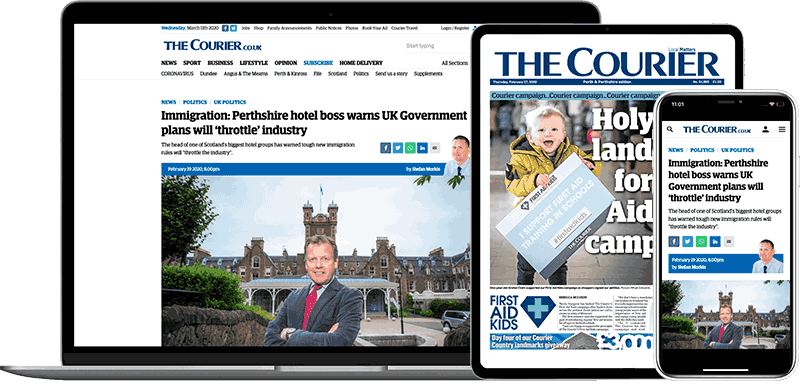 Help support quality local journalism … become a digital subscriber to The Courier
For as little as £5.99 a month you can access all of our content, including Premium articles.
Subscribe