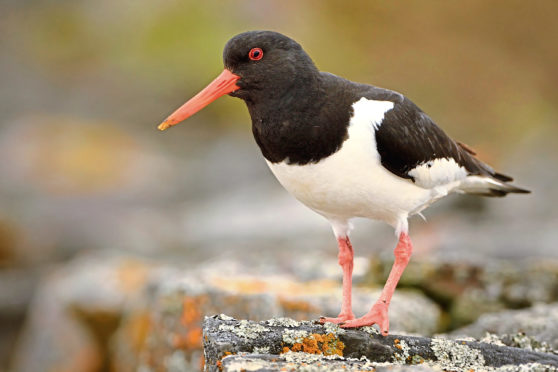 Oystercatchers are adaptable birds, and at a time when most of our wader species are in decline, they seem to be holding their own, with some having taken to nesting on flat roofs in our towns and cities.
The early morning mist hung low over this west coast sea loch by Dornie near the Kyle of Lochalsh, but up above I could see a glimmer of sun burning its way through. The top of a hill suddenly appeared, followed by some more hillside, and then, like the unveiling of a shroud, the loch materialised, shimmering in the new-found light.
The lifting of the mist quickly revealed nature's secrets; a gaggle of greylag geese grazing on a nearby saltmarsh, and a previously content oystercatcher piped-up in alarm, stunned by the sudden emergence of a human. But I didn't move, and with its black and white plumage now catching the freshness of the sun, it soon calmed down and began to probe its long orange bill in amongst the seaweed covered rocks.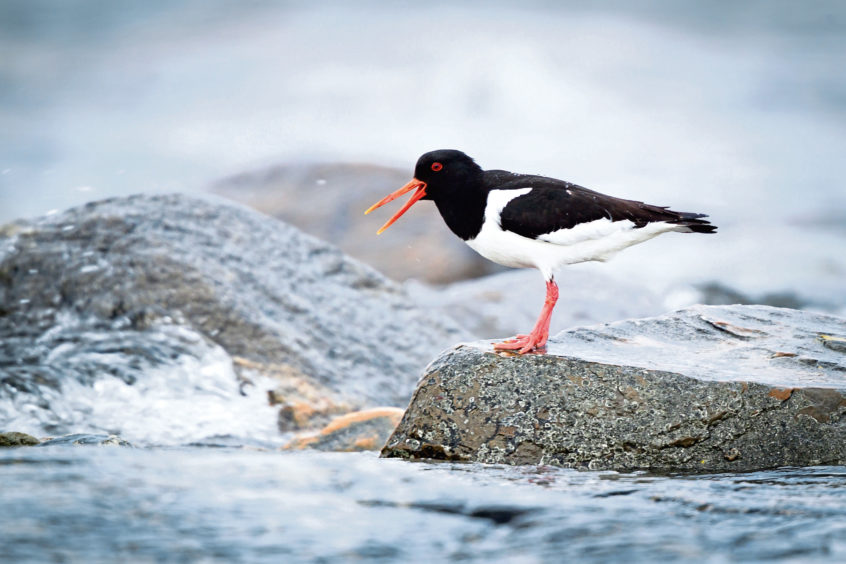 Further down the shore a grey heron prowled in the shallow seaweed-choked channels, each step taken with exaggerated caution, lest it should inadvertently alarm a fish.
The heron sparks the temptation for my own wee guddle in the rockpools, so I slip-slide my way across the rocks and down to the water's edge.
I lift a large flat stone, and there is a swirl in the water – a fish, which I deftly scoop out in cupped hands. It is a butterfish, and what an apt name, as this elongated and laterally compressed fish is so incredibly slimy, easily being able to slip through one's fingers, just like butter. But I'm a seasoned butterfish catcher, having learnt my craft as a boy rockpooling by the Firth of Forth, and I manage to keep this one well contained within the confines of my palms.
The burnished bronze flanks shine out at me and the length of the top fin is marked by a series of little dark spots. They are interesting fish, with the male and female taking it in turns to protect their eggs from predators. They can even survive out of the water for a while, as long as they are covered with wet seaweed or are hidden in damp crevices. I release the butterfish back into the pool, carefully replacing the turned stone, so that it once more has a place to hide.
I was in this wonderful part of the north-west Highlands with my wife for a two-day gathering to celebrate a friend's birthday, but away from the bonhomie, we found plenty of opportunity to explore the stunning landscape. On a drive to Glenelg on the first day, where the small ferry crosses to Skye, we saw a pine marten scampering across the road and watched dark green fritillary butterflies flutter by the roadside.
This is an area with an astonishing wealth of wildlife, and as I made my way back up the shore, hands covered in butterfish slime, I just knew the irresistible call of the wild would soon draw me back to this special place.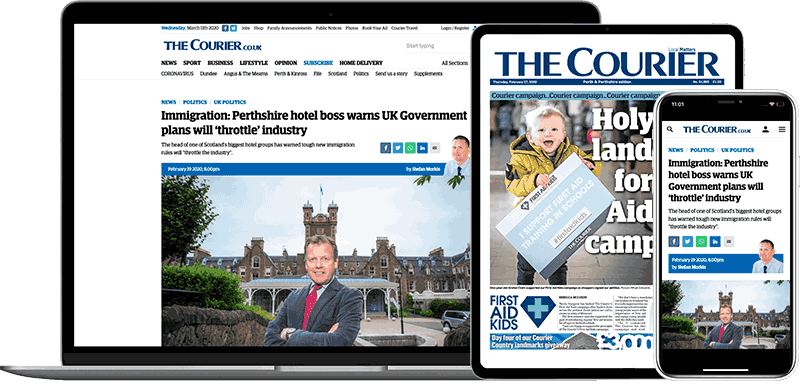 Help support quality local journalism … become a digital subscriber to The Courier
For as little as £5.99 a month you can access all of our content, including Premium articles.
Subscribe