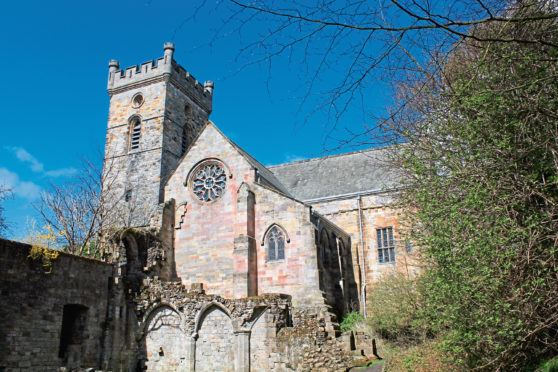 Historically, churches are a useful barometer of the fluctuating fortunes of a community and nowhere is this more evident than in the beautifully preserved Fife village of Culross, on the banks of the River Forth.
Prior to 1580, locals trooped up on to the moor to worship at the tiny West Kirk but, as the coal mining and salt panning industries flourished during the 16th and 17th centuries, parishioners took over the local abbey, founded in 1217 but emptied of its monks after the Reformation.
As the village prospered so too did the church and, restored and enlarged over the years, it remains in use today, flanked by monastery ruins (open all year), while West Kirk was left to crumble.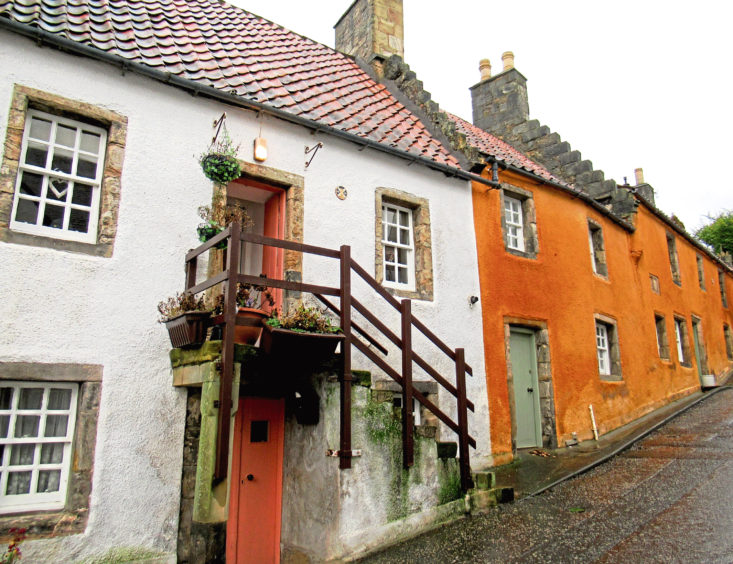 The restored heart of Culross, a unique 16th century time capsule of pretty pan-tiled cottages and cobbled lanes, coupled with filming of the Outlander TV series here, draws most visitors to this quiet corner of the kingdom. But, before exploring the village itself, I decided to head out on to the moor to West Kirk (Black Kirk in Outlander) and a nearby plague grave.
A riverside walkway running parallel with the railway line that served the former power station at Longannet forms part of the Fife Coastal Path and this led me west, past Culross and the village pier, all that remains of one of Scotland's earliest harbours.
The once busy port exported coal and salt to Europe, boats returning with a variety of exotic commodities, including the red pantiles that are a distinctive feature of many of the older houses here.
Hiking on towards the power station chimney, a prominent landmark which will, in due course fall as part of the demolition of Longannet, I branched off the riverside path and headed up the wooded driveway towards Blair Castle.
The original castle no longer stands – it was replaced in the early 19th century by a mansion which, acquired by the Fife Coal Company during the First World War, primarily for the estate's mineral rights, later became a convalescence home for former miners.
A track climbs from the neighbouring stable block past the farm at Blair Mains to meet the Moor Road on the southern edge of Waas Plantation, part of the Forestry Commission's Devilla Forest.
The trail, like many of the paths in the area, has been signposted by the Scottish Rights of Way & Access Society and, along the way, there are information panels, one of which records the deaths of three young children, Robert, Agnes and Jeannie Bald.
Struck down by the Great Plague of 1645 as it spread north from Edinburgh, they died on the same day – September 14 – and were laid to rest beneath an inscribed slab on the moor.
Now encircled by forestry, the grave, where people still occasionally leave flowers and toys, lies just off the Moor Road, about a kilometre from the cemetery at West Kirk.
After making the short detour through the trees to pause at this peaceful and rather poignant place, I wandered east to the former parish church, which dates from the early 16th century.
The ruins are is surrounded by ancient tombstones, the oldest of which are embellished with both symbols of mortality – skulls predominantly – and the trades of the deceased, among them miners and mariners on whose backs Culross prospered.
ROUTE
1. Leave car park at gate by information boards, turn right (signed Village Centre) and follow surfaced walkway 1.5km west.
2. Go right, down steps and through wooden gate, cross road and follow driveway up to Blair Castle.
3. At junction adjacent to steading, where driveway curves left into Blair Castle, branch right and follow track north, past Blair Mains Farm to Waas Plantation.
4. Turn right (signed Culross) and follow Moor Road path east.
5. Detour left to Plague Grave then continue east along Moor Road.
6. Ignore track branching right (signed Culross via Dunimarle) and continue ahead to West Kirk and junction beyond.
7. Continue straight ahead (signed Culross Abbey) along track then minor road to junction at West Lodge Cottage.
8. Turn right and descend road to Culross Abbey.
9. Below abbey ruins, turn left and descend Newgate path to Low Causeway. Go left to car park.
INFO
Distance: 6km/3¾ miles
Ascent: 70m/230ft
Time: hours
Grading: Easy low-level walk following tracks, paths and minor roads with some short sections of ascent. Stout, waterproof footwear recommended as Moor Road can be wet and muddy underfoot. Keep dogs under close control where signs request
Start/finish: East Car Park, Low Causeway, Culross (Grid ref: NS 990859)
Map: Ordnance Survey 1:50,000 Landranger sheet 65; Ordnance Survey 1:25,000 Explorer sheet 367
Tourist Information: St Andrews iCentre, 70 Market Street, St Andrews KY16 9NU (Tel 01334 472021)
Public transport: Stagecoach bus services 8B and 28 from Dunfermline stop in Culross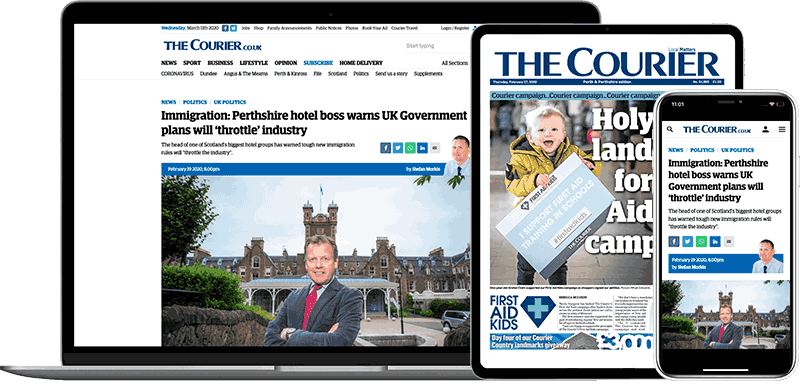 Help support quality local journalism … become a digital subscriber to The Courier
For as little as £5.99 a month you can access all of our content, including Premium articles.
Subscribe