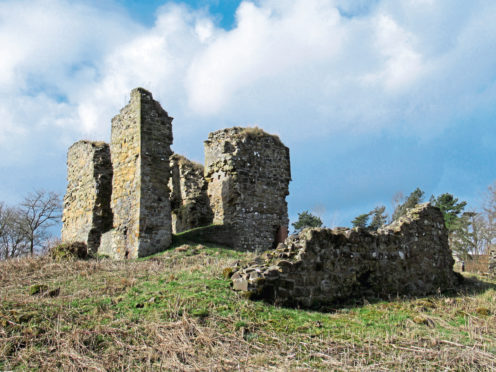 A hill with a hidden past, Hare Law's most distinctive feature is not immediately obvious from the ground but take a quick look at the map or an aerial photograph and it becomes apparent.
The established forestry has been planted in parallel T-shaped bands along its whaleback spine and, while more recently sown woodland now fills the gaps in between, the unusual planting pattern remains a quirky feature of the hill, and a clue to its history.
As a hill, Hare Law is not particularly high – 145 metres at the top – and, while not visiting the summit, this circuit around is lower flanks still manages to afford clear views of Fife's higher spots, among them neighbouring Benarty Hill, the Lomond Hills and, off to the east, Largo Law.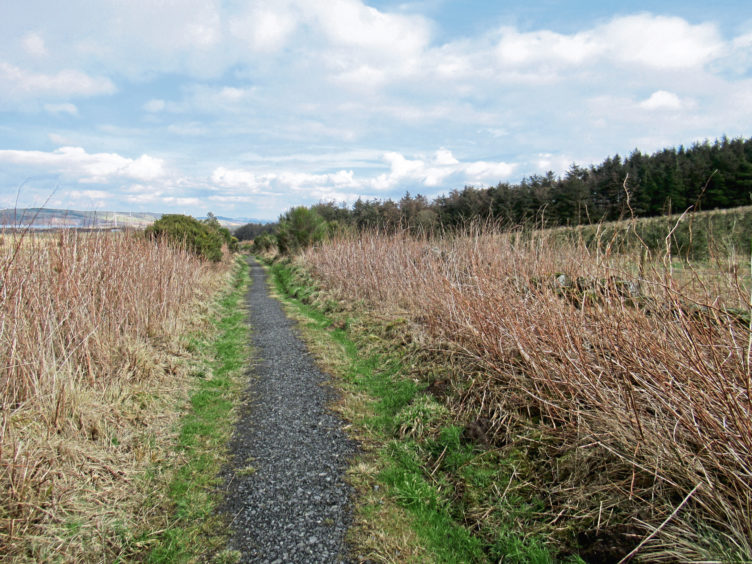 But unlike these naturally formed geological wonders, Hare Law is something of an imposter, for it is actually an artificial peak, a vast bing created from the spoil of the former Westfield opencast coal mine, once one of the deepest holes in Europe.
Cloaked in trees and carpeted with grass, it is hard to imagine that prior to the 1950s, Hare Law in its present form did not exist and the ground here was flat farmland and rough moor.
Equally impressive is the transformation of nearby Lochore Meadows Country Park. Site of the Fife Coal Company's Mary Colliery, which operated from 1904 until 1966, it is an oasis of green space and it was from here that I set off.
Hiking back along the park access road, past the ruins of 14th century Lochore Castle, my outward route followed the Fife Pilgrim Way, a 64-mile long distance trail running from Culross and North Queensferry via Dunfermline Abbey to St Andrews and its cathedral.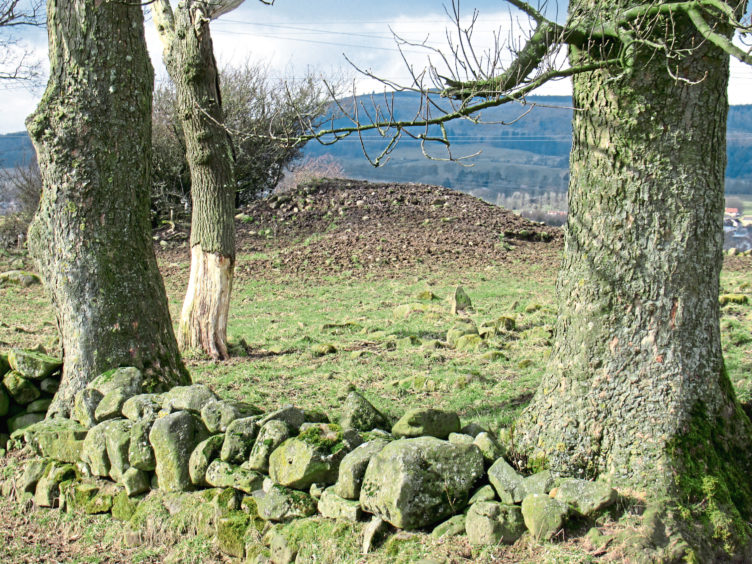 It led me through Crosshill, out into open country and up to Harelaw Cairn, a prehistoric burial chamber where Victorian archaeologists and treasure hunters unearthed pottery, urns, human teeth and bones.
Once over 20 feet high but robbed of much of its stone, the cairn is now a shadow of its former self, the surrounding ground muddy, churned up by sheep. It is, however, a good viewpoint with a couple of wooden benches.
Close by, an old byway linking Lochore with Cardenden, known as Torres Loan, strikes east, running along the base of the bing, the waterfilled pits of Westfield clearly visible to the north.
Beyond the lagoons and scarred industrial land, Bishop Hill and East Lomond are obvious natural landmarks, West Lomond emerging from behind its neighbour as I progressed east along path and then track.
Passing below the bands of spruce, the route rounds the eastern end of the bing, leaving Torres Loan and descending past a farm at Redhouse to the village of Woodend where the return leg, along the southern fringes of Hare Law, begins.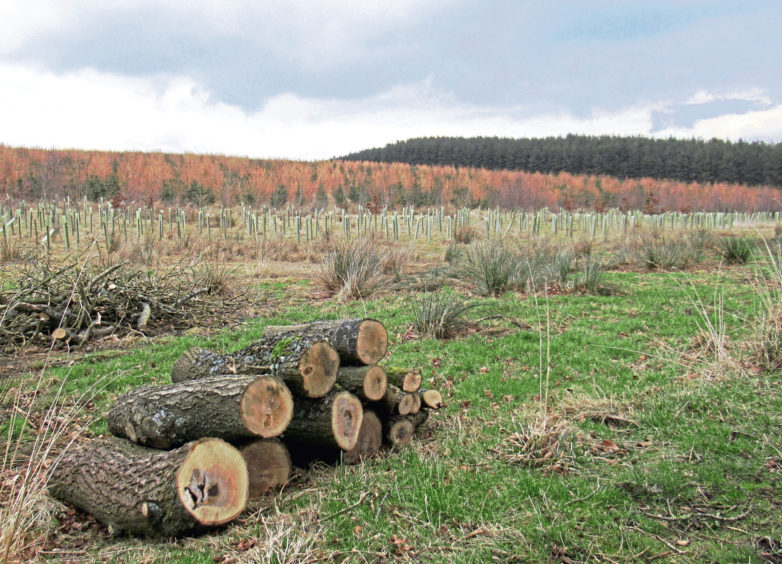 From a metal barrier gate at the end of Muirtonhill Road, a good track runs between pasture and a golf course, the trail briefly joining the waymarked John Blamey Path, which heads up and over the hill, before continuing west above Pitcairn Farm.
Beyond a couple of gates, the track ends and, after crossing a wooden stile, I joined a pleasant grassy path that runs between the plantation and a bank of old oaks, curving gently up to Harelaw Cairn.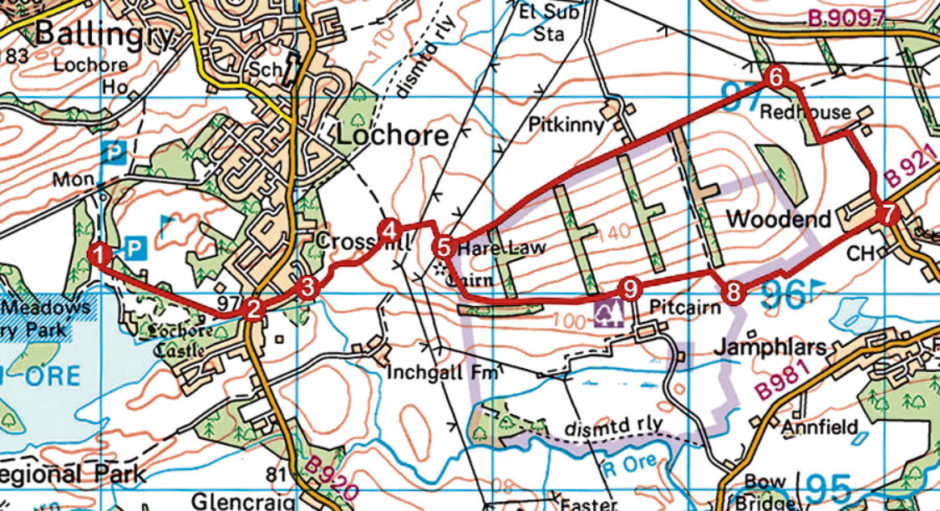 ROUTE
1. Follow path running alongside country park access road to park entrance on B920.
2. Cross B920, bear left then go right, along Park Street.
3. Branch right up grassy bank and along path (signed Torres Loan/Harelaw Cairn).
4. Go right (signed Cardenden) through metal gate and ascend path, passing below two pylon lines.
5. Go left through gate (signed Cardenden) and follow Torres Loan 2km east.
6. Turn right and follow track south, branching right at junction by Redhouse, to B921.
7. Continue south along B921, past bus shelter, then go right along Muirtonhill Road. Pass metal barrier gate at road end and progress ahead along track, kinking right, then left at blue cabin, to junction beyond ruin on left.
8. Turn right, ascending path to gate, then go left along track.
9. Ignore track branching left and continue ahead, through gate, to gate and then stile. Cross stile and, bearing right, follow grassy path to Harelaw Cairn and point 5. Retrace steps to Lochore.
INFO
Distance: 10km/6¼ miles
Ascent: 120m/400ft
Time: 2-3 hours
Grading: Moderate route following good tracks and paths, muddy in places, with a couple of sections of ascent. Keep dogs under close control around Harelaw Cairn where sheep graze
Start/finish: Willie Clarke Centre, Lochore Meadows Country Park, two miles north of Lochgelly on B920 (Grid ref: NT 170961)
Map: Ordnance Survey 1:50,000 Landranger sheet 58; Ordnance Survey 1:25,000 Explorer sheet 367
Tourist Information: Willie Clarke Centre, Lochore Meadows Country Park, Lochore, Fife KY5 8BA (Tel 01592 583343)
Public transport: Stagecoach Fife bus services 19, 20A and 81 serve Lochore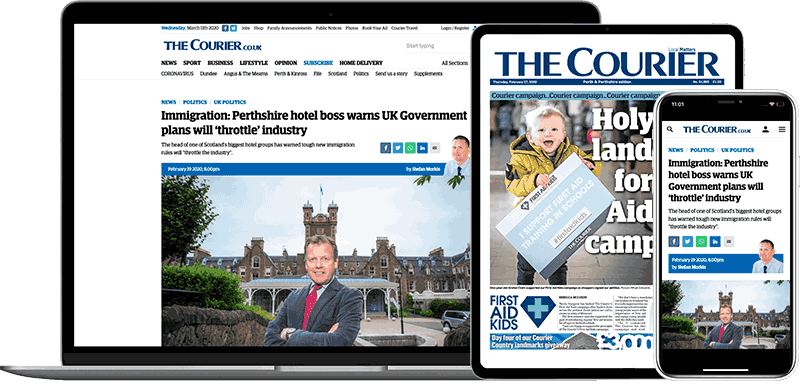 Help support quality local journalism … become a digital subscriber to The Courier
For as little as £5.99 a month you can access all of our content, including Premium articles.
Subscribe