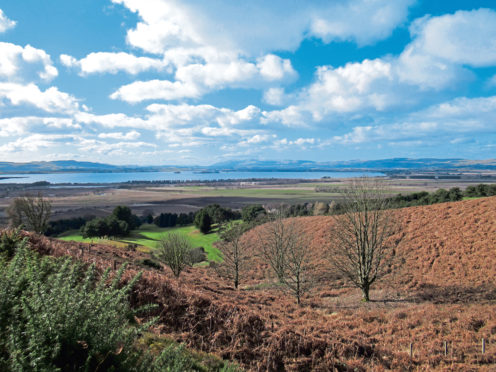 ***CORONAVIRUS: Please adhere to government guidelines in all outdoor activities***
Eighteenth century writer Michael Bruce has been described as the best Scottish poet you have probably never heard of, a bard whose work inspired the legendary Robert Burns and may have become more widely read and appreciated had he not been claimed by consumption at the tender age 21.
Known as 'The Gentle Poet of Lochleven', Bruce is well remembered in the Perthshire village of Kinnesswood, where he was born in 1746 and penned his final ode 'Elegy written in Spring' in 1767.
The cottage where he grew up is now a museum devoted to his life and works while a waymarked trail – the Michael Bruce Way – links Kinnesswood with Scotlandwell, where he was laid to rest in the graveyard of Portmoak Parish Church.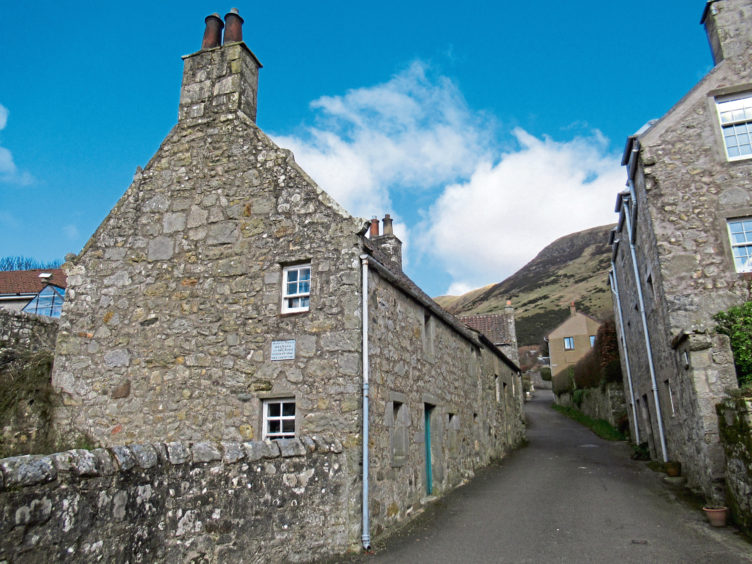 It was from here that I headed out to explore the lands that lie to the east of Loch Leven, the countryside that inspired Bruce, following in part the poet's path.
It climbs from the 19th century kirk into Kilmagad Wood, rising along the edge of a fenced plantation of younger native trees and up through established oak, beech, silver birch and sycamore before contouring north.
Emerging from the trees at a kissing gate, a moorland path takes up the story, crossing the bracken and heather-clad lower slopes of Bishop Hill, passing above Kinnesswood's golf course, to a junction where a path dips left to the village.
Keen to enjoy the airy open hillside and its rousing vista over Loch Leven a little longer, I branched right here, the way meeting up with and following the line of a fence running above the houses.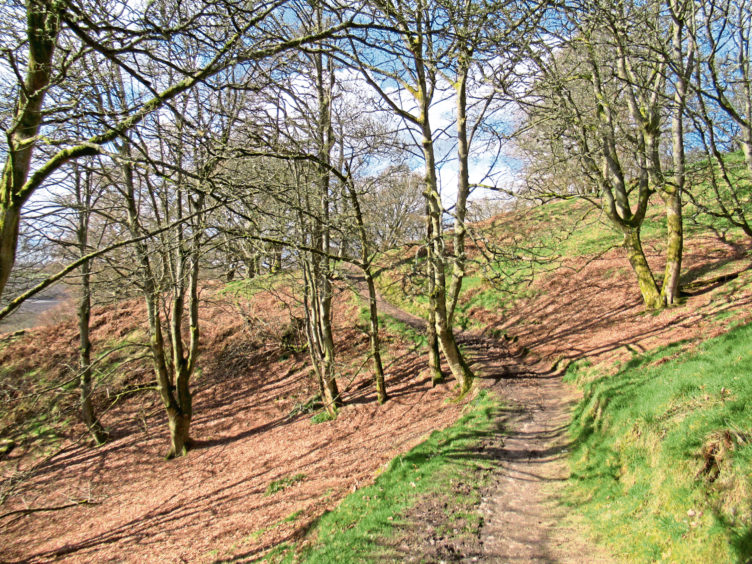 Soon, however, it was time to bow down into Kinnesswood and, below a wooden gate, a path joins The Cobbles, a narrow lane descending past Rose Cottage, Bruce's family home where visitors can see a collection of his manuscripts and read volumes of his verse (access is by key obtained from the garage in the centre of the village).
At the foot of The Cobbles, I joined the main road and, after visiting the local information point, housed in a bus shelter, and neighbouring telephone box library, I tramped the roadside footpath to Easter Balgedie.
You can continue along the A911 to Wester Balgedie but branching right on the waymarked Dryside Road path, primarily farm track, is a pleasant deviation from the traffic with some fine views of Bishop Hill and, in due course, West Lomond.
Beyond Wester Balgedie, where one of the country's lowest trig points sits on the roadside verge, a path – part of the long-distance National Cycle Network Route 1 – descends past Loch Leven's Larder and a cricket ground towards Loch Leven.
This is Scotland's largest lowland loch and, home to one of the biggest populations of breeding ducks in Europe, attracts huge numbers of migratory swans and geese during the winter.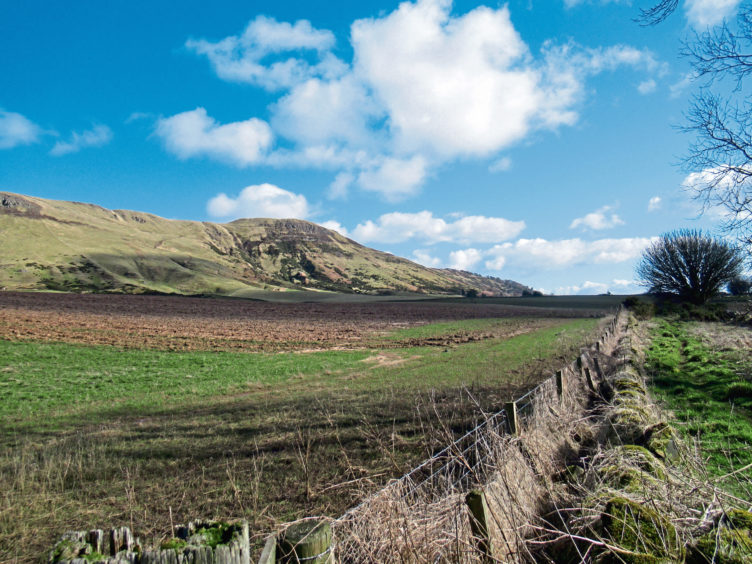 A 13-mile long trail circles the water and, hiking clockwise, I followed it south to Grahamstone where a track breaks left through a band of woodland and leads onward over agricultural land to Kinnesswood.
Spotting Portmoak's wee kirk dead ahead of me, I cut along a slim path running between a fence and drainage ditch to Portmoak Community Woodland where a marked trail to Scotlandwell skirts the fringes of Portmoak Moss, the final verse in this literary trail.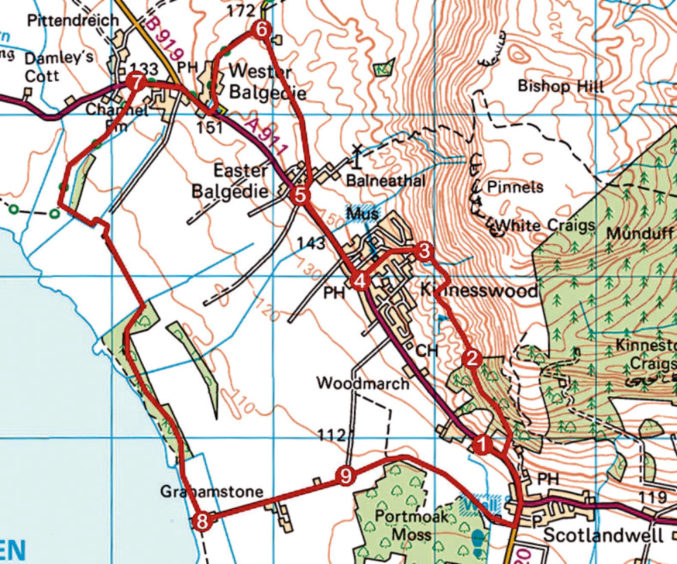 ROUTE
1. Turn right out of car park and walk 150m along A911. Turn left (signed Kinnesswood) and ascend path, swinging left at top of fence to junction. Turn left (signed Kinnesswood).
2. Exit woodland at gate and continue ahead for 350m then branch right to fence. Turn right, following path running alongside fence.
3. Cross stream, continue above mast and wooden house then descend left through gate, down path then The Cobbles into Kinnesswood.
4. Go right, along A911, to Easter Balgedie.
5. Branch right (signed Glenlomond) then bear left along farm track.
6. Turn left and descend road to Wester Balgedie. Go right on A911 to inn then bear left, remaining on A911.
7. Branch left, descending path to Loch Leven Heritage Trail and turn left for Grahamstone.
8. Turn left (signed Kinnesswood), following woodland path then surfaced track.
9. Where track swings left proceed ahead on path by fence to Portmoak Community Woodland and follow waymarked path to Scotlandwell. Go left up B920 then A911 to church.
INFORMATION
Distance: 11km/6¾ miles
Ascent: 200m/660ft
Time: 3 hours
Grading: Easy, low-level route following good tracks and paths with some short sections of ascent along the way. Stout footwear recommended
Start/finish: Portmoak Church, Scotlandwell (Grid ref: NO 183019). Car park by church available to visitors (after 11.30am on Sundays)
Map: Ordnance Survey 1:50,000 Landranger sheet 58; Ordnance Survey 1:25,000 Explorer sheet 370
Tourist Information: Perth iCentre, 45 High Street, Perth PH1 5TJ (Tel 01738 450600)
Public transport: Stagecoach bus 201 linking Glenrothes and Kinross offers a limited service to Scotlandwell (no Sunday service)