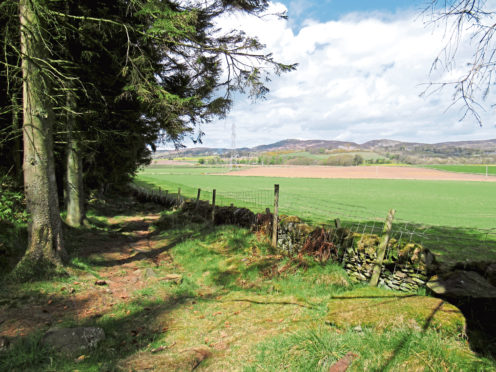 Up until 65-years-ago, anyone venturing out of Dundee to breath in the fresh Angus air and enjoy a pleasant wander around Dronley Wood, in the shadow of the Sidlaw Hills, could have done so by train.
The hamlet of Dronley, a stone's throw from the plantation, was a stop on the Dundee to Newtyle Railway, one of Scotland's earliest lines, and, in addition to the passenger platform, there was also a freight siding.
After almost a century of service, the station closed in 1955 but visitors can still call here, the former goods yard now a car park and my starting point for a short loop around the forest.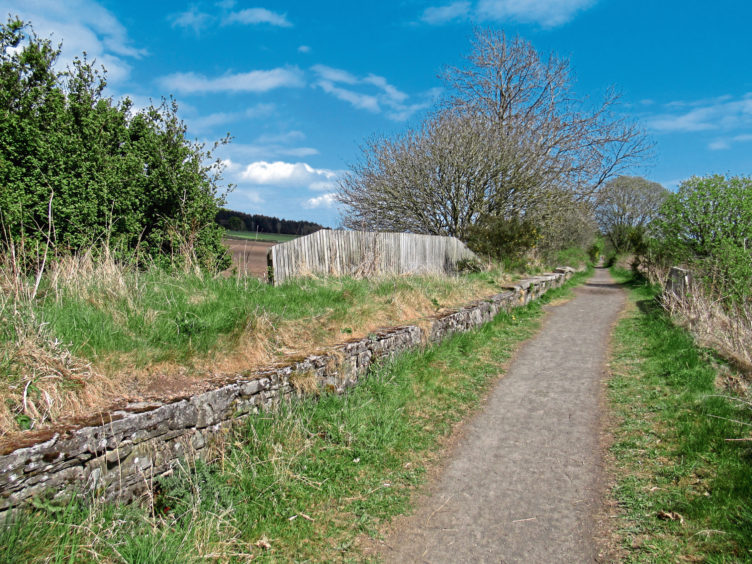 The plantation has its own car park, closer to the trees, but approaching from here blends open country with the woodland walk, offering a journey in and return ticket along stretches of the former railway line, preserved for walkers, cyclists and horse riders.
Travelling west from the redundant siding, where part of the stone platform survives hidden in the undergrowth, the path curves through farmland to North Dronley where, after crossing the road, it continues towards Auchterhouse.
The trail to Dronley Wood soon breaks right, snaking round the edge of a field to reach the main entrance and car park.
The 50-acre plantation was, for decades, part of the Forestry Commission estate but, when it was deemed surplus to requirements, it was saved by a local charitable group and is now a community woodland.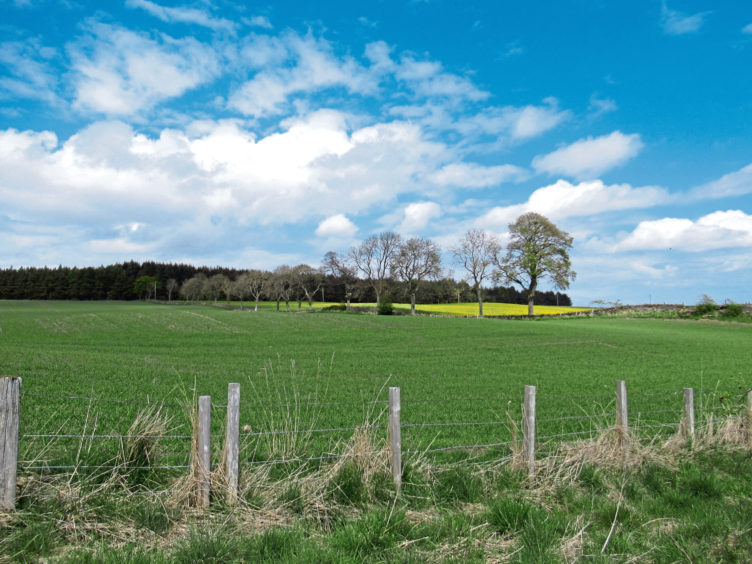 The main track rises from the car park past an enclave of mature beeches and offers a more direct route over the hill and back down to the railway, but I branched left, picking up a path that meanders through the northern portion of the plantation.
A number of years ago strong winds brought down many of the trees here but much of the fallen timber has now been removed and, while slender Scots pines still tower into the sky, it was a delightfully airy stroll, my eyes peeled for red squirrels and buzzards. While pine dominates, ash, beech and sycamore add diversity.
Crossing a couple of rough logging tracks, the path emerges into a clearing which, dominated by an electricity pylon line, slices Dronley Wood in two.
Following the cables of a shorter power line running parallel, I headed down through the clearing, bristling with yellow-blooming broom, where, nearing the eastern end of the wood, the trail curves right to re-enter the trees.
Cutting through established conifers, the path soon meets the eastern boundary, a wall and drainage ditch leading to a lovely, out of the way spot with a bench and views over the fields towards Craigowl Hill.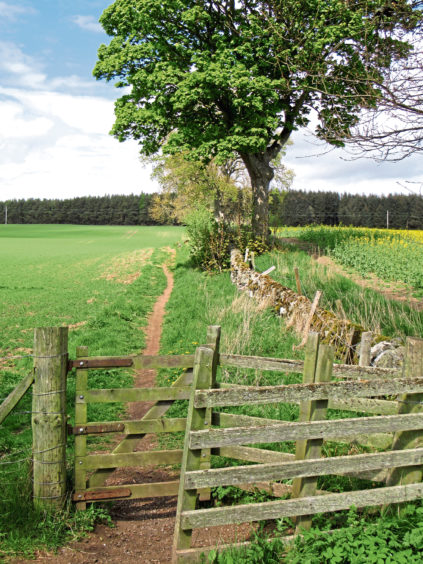 The onward route sticks closely to the perimeter although the path is a little less clear in places. Head a few metres into the trees from the bench then, after crossing a pair of short planks embedded in the ground, swing left, the trail lined in parts with branches and logs.
Further on, a wee deviation to the right is required to avoid some more windblown timber, after which the trail is obvious enough, soon meeting up with one of the forest's main arterials.
Passing through a wee metal gate, I left the wood and cantered down the side of a field to re-join the railway for the short return journey to Dronley.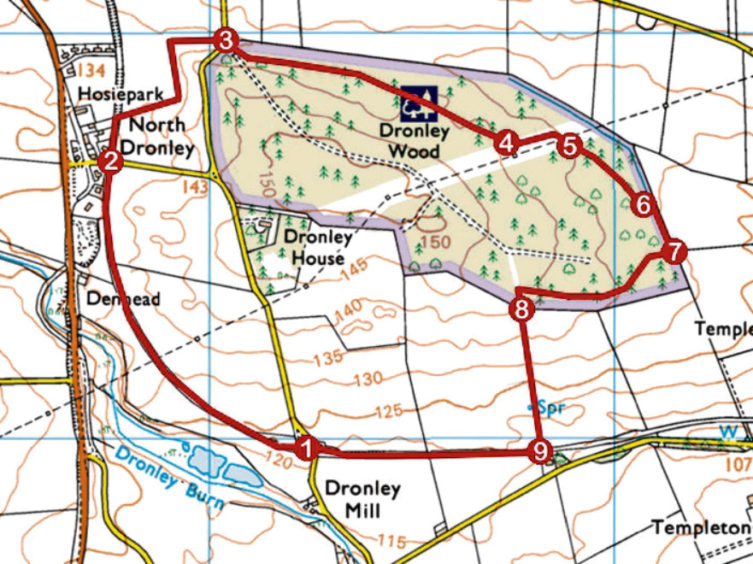 ROUTE
1. Follow signed trackbed path to North Dronley.
2. Cross road and continue ahead on trackbed path then turn right (signed Dronley Wood) along field edge path to road.
3. Cross road then car park and enter Dronley Wood at gate. Immediately, bear left off main track and follow path east through northern portion of woodland, rising gently to meet clearing beyond two rough logging tracks.
4. Turn left following path running below power line towards eastern end of plantation where path curves right to enter trees.
5. Continue ahead through woodland to edge of plantation.
6. Bear right along path by wall to bench.
7. Go right, into woodland, cross tiny wooden bridge over ditch then swing left following path west.
8. Go left through metal gate in wall and descend field edge path.
9. Go through wooden gate, turn right (signed North Dronley) and follow path west to car park.
INFORMATION
Distance: 4.4km/2¾ miles
Ascent: 60m/200ft
Time: 1-2 hours
Grading: Easy, low-level route following good tracks and paths over farmland and through woodland. Stout footwear recommended
Start/finish: Car park on site of former Dronley Station, 2km north of Birkhill on Dronley road (Grid ref: NO 342359)
Map: Ordnance Survey 1:50,000 Landranger sheet 53 and 54; Ordnance Survey 1:25,000 Explorer sheet 380
Tourist Information: Dundee iCentre, 16 City Square, Dundee DD1 3BG (Tel 01382 527527)
Public transport: Stagecoach bus services 57 from Dundee to North Dronley (start at point 2)
---
Please adhere to Government guidelines on exercising outdoors.