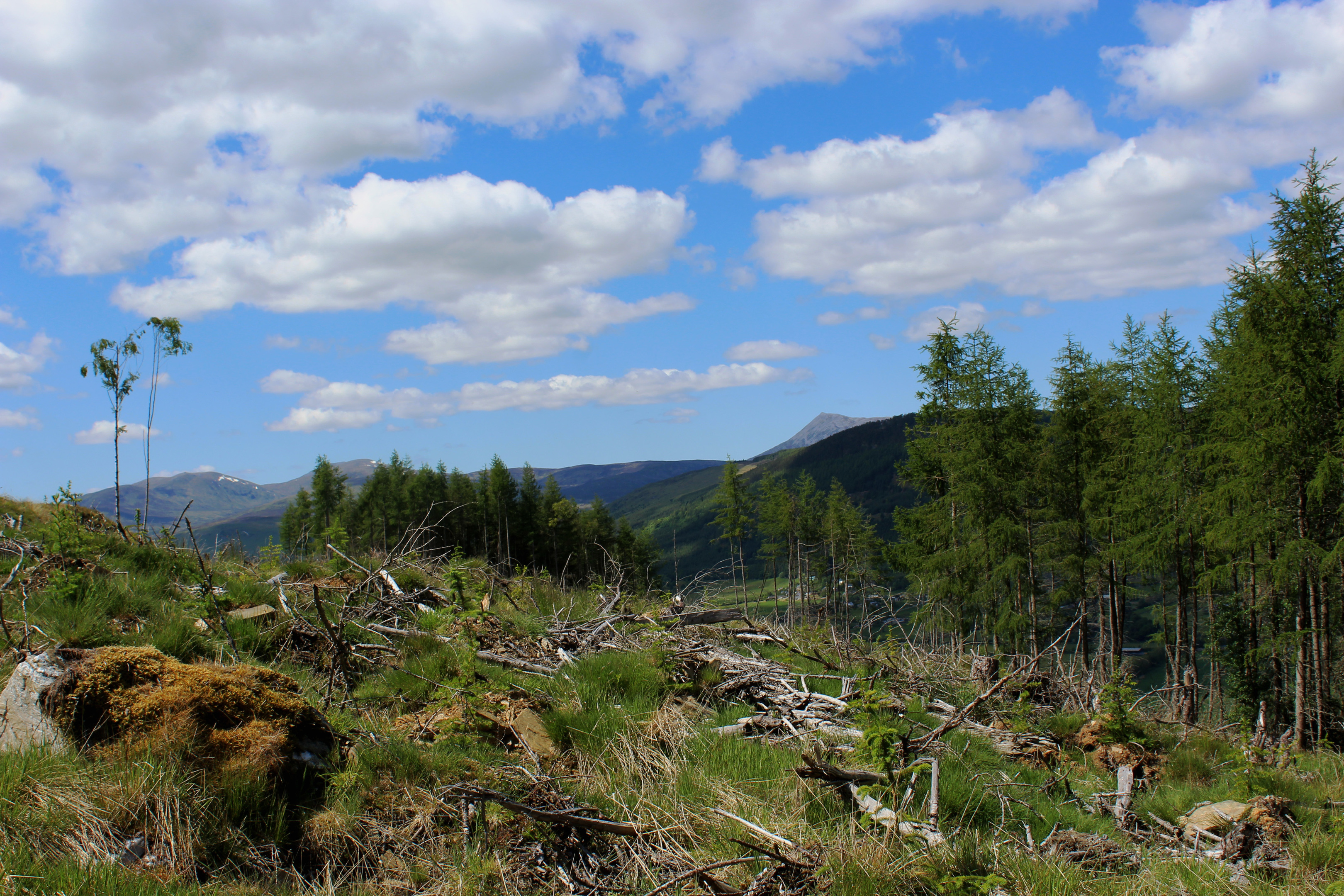 The Birks of Aberfeldy must surely rank as one of the most popular walks in Perthshire. The steep-sided, heavily wooded gorge and its tumbling waterfalls have been drawing visitors for over 200 years and, if my time there is anything to go by, their popularity shows no sign of waning.
From the edge of town, a short loop climbs through the trees, a mix of native species and imported specimens, crossing a bridge above the Falls of Moness before returning down the other side of the glen.
I, however, planned to go a little further, the Birks a warm-up to a longer hike that would take me through the glen above, over the hills and back through woodlands sloping down towards the River Tay as it embarks upon its journey seaward from Loch Tay.
After a stiff wee climb up the right-hand side of the den, I branched west, a trail through leafy birch woodland and bracken delivering me on to Urlar Road.
This quiet, single-track strip of asphalt leads towards Urlar Farm, a signed path providing a link to the track beyond without need to impose upon the workings of the farm.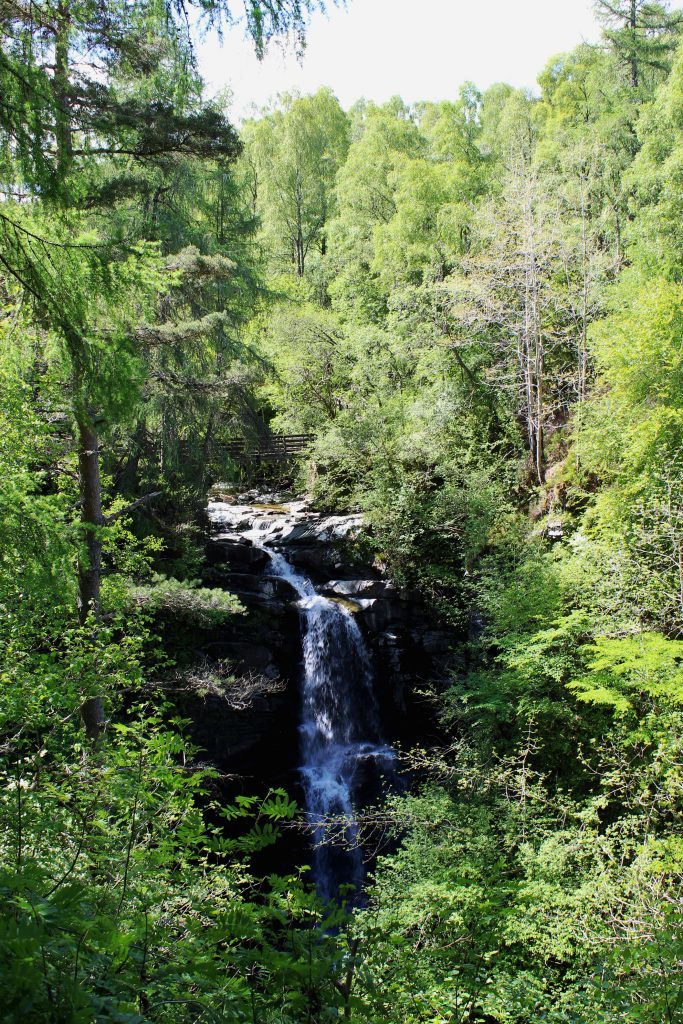 In contrast to the narrow confines of the Birks, through which the Moness Burn squeezes, the valley of the Urlar Burn, which feeds into it, is broad and carefree, heather moor dotted with lines of grouse butts descending lazily to grassy ground where sheep graze.
Along the way, however, the stream is peppered with rocky gullies where tiny tumbles and shady pools lurk below clumps of silver birch. One of the most secluded lies below a trackside hut, a sheltered spot to pause for a bite of lunch.
Used by grouse shooters and estate workers, the stylish green structure has a hint of the Wild West about it, thanks to its overhanging roof and timber-pillared veranda.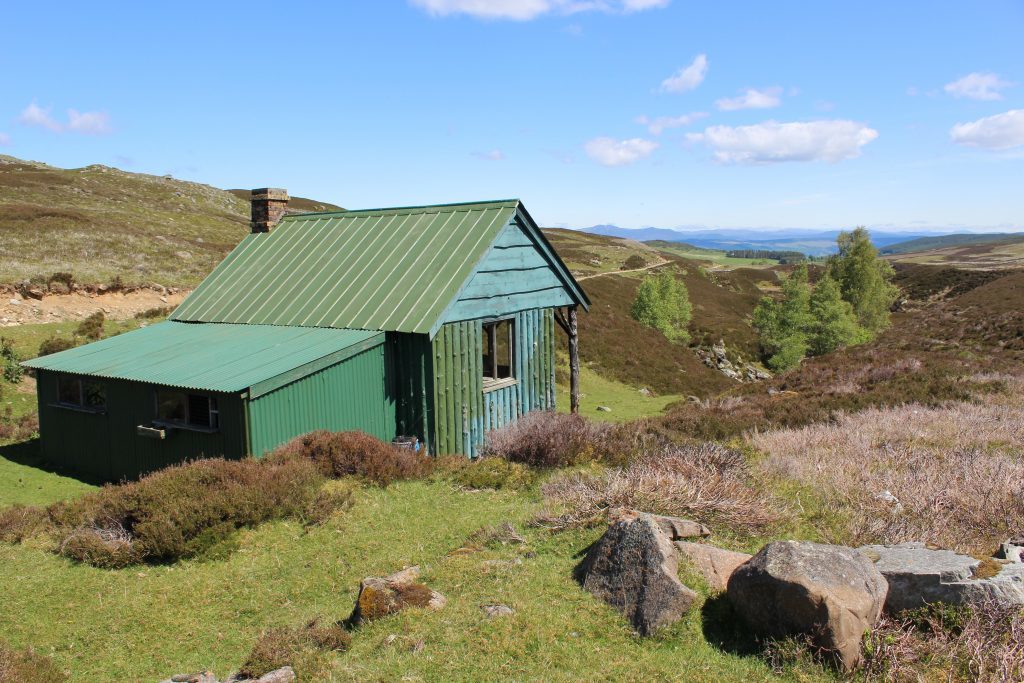 As pretty as the pools below may be, the landscape here is not without its modern day intrusions and, further up the glen, I pass under a sweeping line of electricity pylons striding across the moor.
On a more positive note, the accompanying track offered a route up and over the eastern flank of Craig Hill and, crossing through a gap between plantations at the top of the gravel road, I was greeted by a panorama of peaks encompassing the Ben Lawers range and Schiehallion.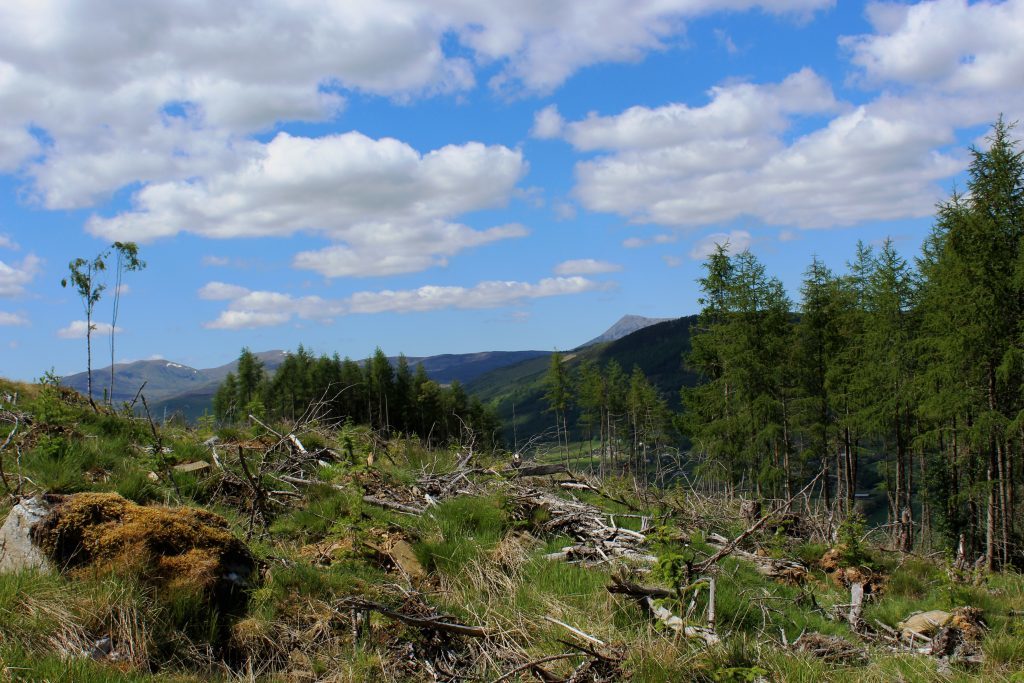 The view stayed with me as I sauntered down the track to meet the Rob Roy Way, a waymarked trail that, like the outlaw it is named after, roams through Perthshire. It would lead me back towards Aberfeldy.
Skirting along the top of fenced pasture, the path enters Bolfracks Wood and while the initial stretch is flanked either side by forestry, the way soon emerges from the trees to cross felled ground where the outlook is more open, extending across the valley of the Tay and east towards Aberfeldy.
Returning through birch woods to the Birks, I opted to descend the other side of the gorge, passing numerous visitors making their way up as I negotiated the path down.
Nearing the bottom, I paused to sit alongside one of the most famous people to pass this way.  Immortalised in statue form complete with notepad in hand, Scotland's bard Robert Burns penned a song about the Birks following a visit in 1787, doubtless adding to their popularity.
ROUTE
Ascend path up west side of Birks of Aberfeldy to junction above footbridge.
Do not cross bridge, but continue ahead. At next path junction, go right to Urlar Road.
Turn left and follow Urlar Road for 1km.
Approaching Urlar Farm, go left through gate (signed Kenmore). Follow path by fence then go right, through gate, and cross field. Pass through second gate to track.
Bear left then, in a few metres, go right on track passing between woodlands.
Pass below pylon line and branch right at junction, ascending track below pylon line. Continue down over cattle grid to junction.
Go right then right again, following waymarked path east, through Bolfracks Wood.
Pass through gate at Upper Farrochil and descend road towards Dunskiag.
Turn right (signed Birks of Aberfeldy) and ascend track to Urlar Road. Turn right to point 3 and return to car park via Birks of Aberfeldy.
INFORMATION
Distance: 14km/8¾ miles
Ascent: 460m/1500ft
Time: 4-5 hours
Grading: Moderate route following good tracks and paths through woodland and across open moor with some stints of strenuous ascent. Keep dogs on lead over grazing land
Start/finish: Birks of Aberfeldy upper car park, off Crieff Road (A826) (Grid ref: NN 855485)
Map: Ordnance Survey 1:50,000 Landranger sheet 52; Ordnance Survey 1:25,000 Explorer sheet 379
Tourist Information: Aberfeldy Visitor Information Centre, The Square, Aberfeldy PH15 2DD (Tel 01887 820276)
Public transport: Stagecoach bus service 23 links Perth and Aberfeldy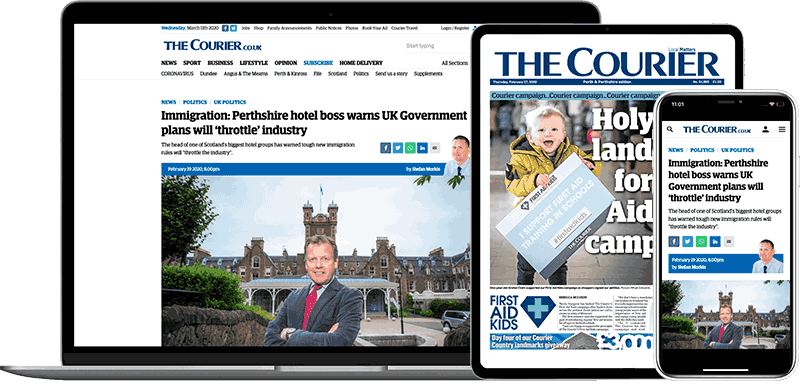 Help support quality local journalism … become a digital subscriber to The Courier
For as little as £5.99 a month you can access all of our content, including Premium articles.
Subscribe