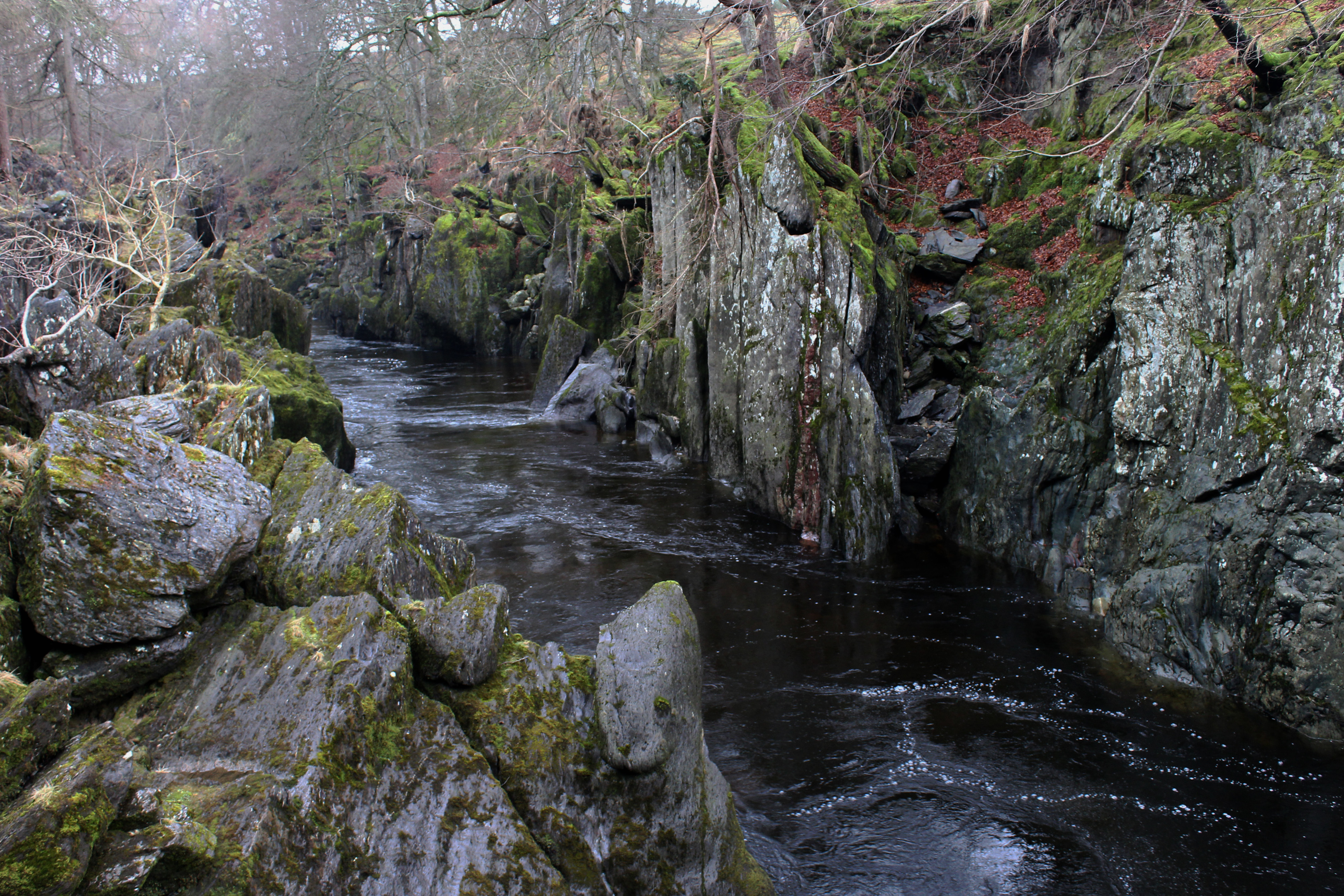 Sometimes turbulent, sometimes tranquil, the River North Esk always seeks to surprise. Rising in the rugged upper reaches of Glen Esk, the insistent ebb and flow streams down through Angus to enter the North Sea at Montrose Bay.
The river has accompanied me on a few outings over the years and its rocky twists and turns, its ravines and rapids, never fail to enthuse and inspire me. And, with wintery cloud hanging low over hills and mountains further up the glen, I sought my outdoor fix in a wander by the water from the village of Edzell, my destination the evocatively named Rocks of Solitude.
An excellent path leads north through tall beech trees, passing wide, languid stretches of water and, as I approached Gannochy Bridge, faster flowing torrents of white froth.
The bridge sits high above the current and, on the other side, an incongruous blue door set into a wall offers access to an exquisite woodland trail blending a rich mix of mature deciduous and coniferous trees.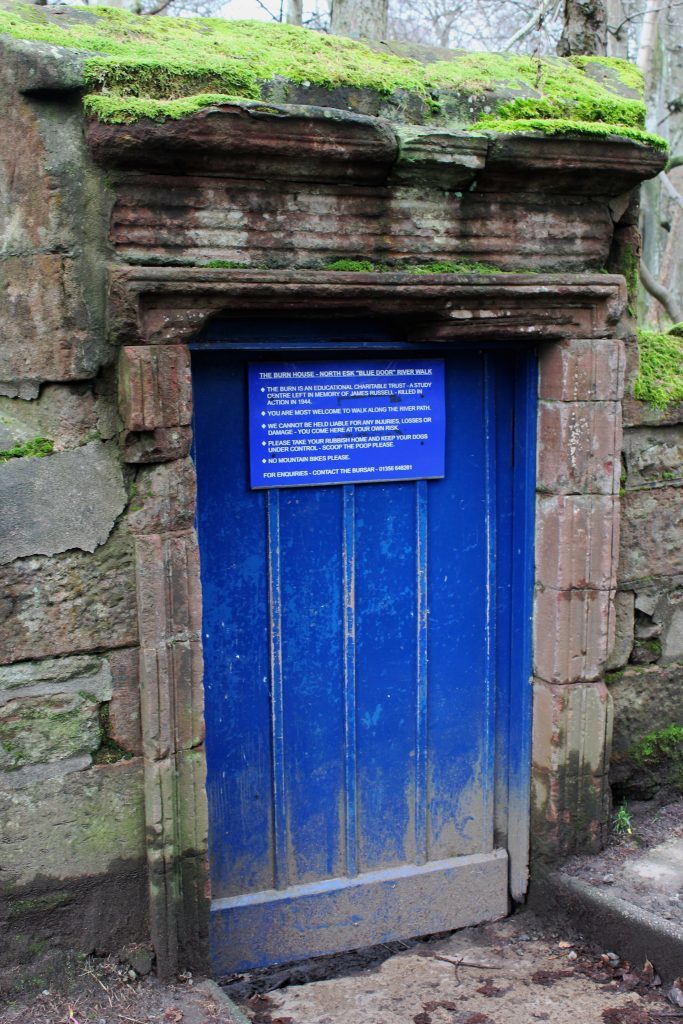 Remaining with the river, I was soon tempted down to the edge of the water, a rough and ready path descending on to slabs overlooking Cave Pool, one of several popular salmon fishing spots.
Further on, other detours dip to Salmon Pool, a ribbon of tranquil water below a large shelf of ribbed rock, and then Major Pool, where the water appears bronze thanks to the sandstone riverbed. Take care when venturing off the main route as both the side paths and rocks can be slippery, particularly during the winter.
The woodland here forms part of The Burn country estate and the mansion at its centre sits across parkland to the right. Built at the end of the 18th century by Lord Adam Gordon, the house is now managed as a holiday and study centre for international students and graduates.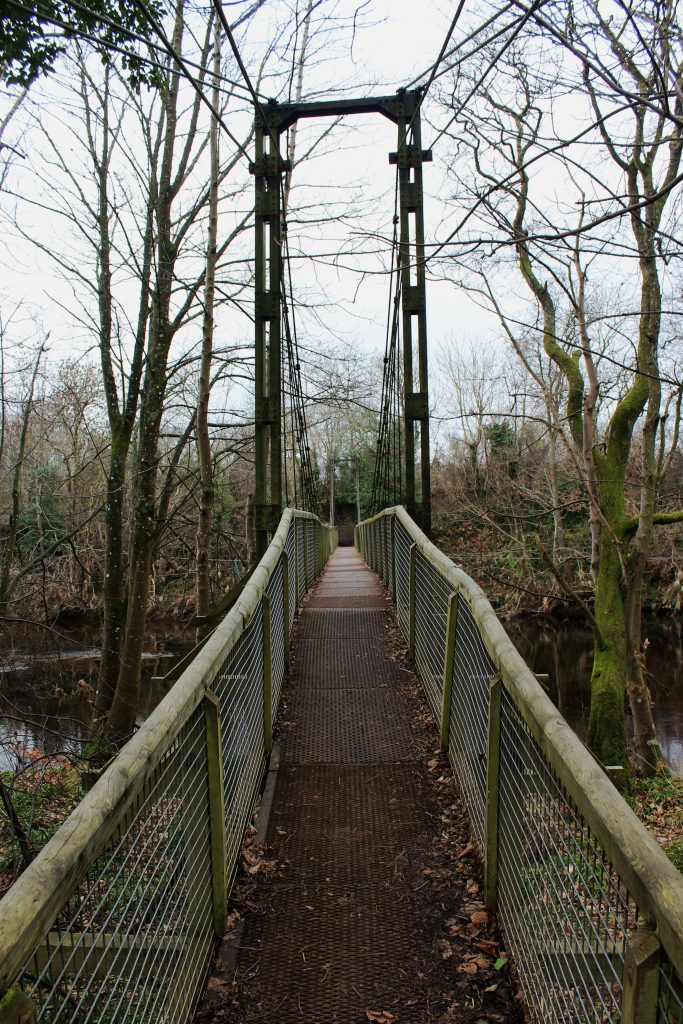 Gordon planted 500 acres of woodland, constructed follies and created a six-mile long network of paths, including the riverside trail which, after crossing Dry Burn, becomes more adventurous, rising high above a deep canyon.
Cutting through the rock, I weave my way below cliffs and crags and it is not long before a path breaks left, descending to the mossy slabs and inky black pools of the Rocks of Solitude, a fine spot to simply sit and ponder.
Climbing through a gully by a mossy stone wall above, I emerged on to the Glen Esk road but, just ahead of the tarmac, a path branched right, leading up through tall pines to Doulie Tower, a gothic folly dating from the same period as the mansion.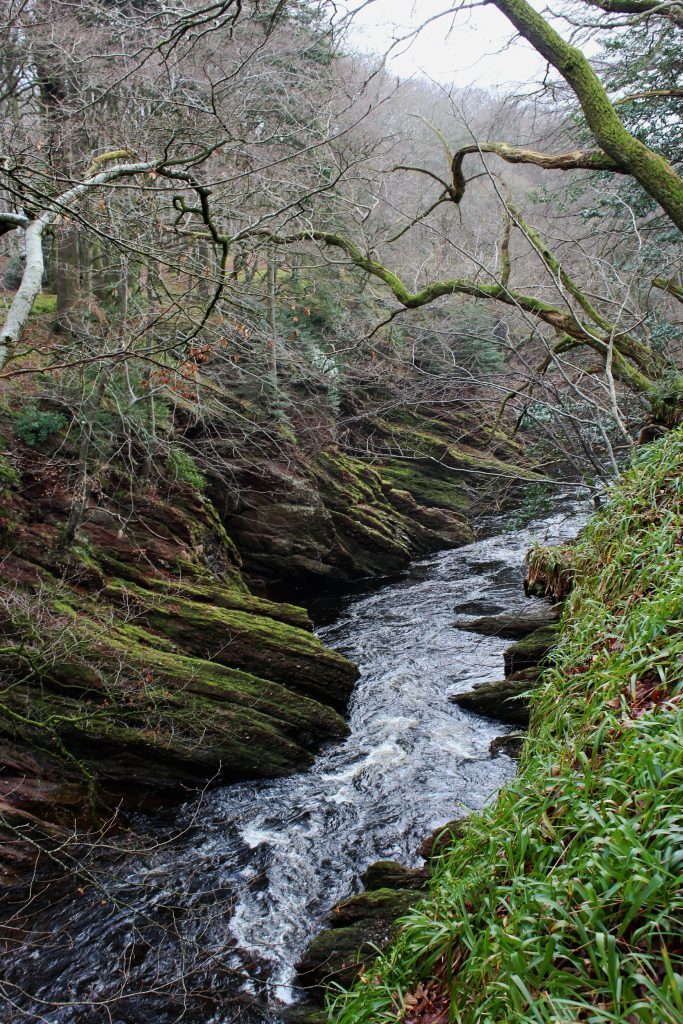 Descending to the footbridge spanning Dry Burn, I returned to Gannochy Bridge but, rather than retrace my steps down the west side of the river, I picked up a path at the left-hand end of the bridge parapet that runs through woodland above the eastern bank.
Passing the ruins of another of Gordon's follies, Gannochy Tower, the trail is initially excellent, continuing along the edge of fields bordering the trees. Beyond a band of woodland on the left, the way narrows, closely following a fence before dipping to the edge of the water where the terrain is less even.
Soon, however, the path strikes out across flatter land to Shakkin' Brig, a slender suspension bridge offering safe if springy passage over the river to Edzell.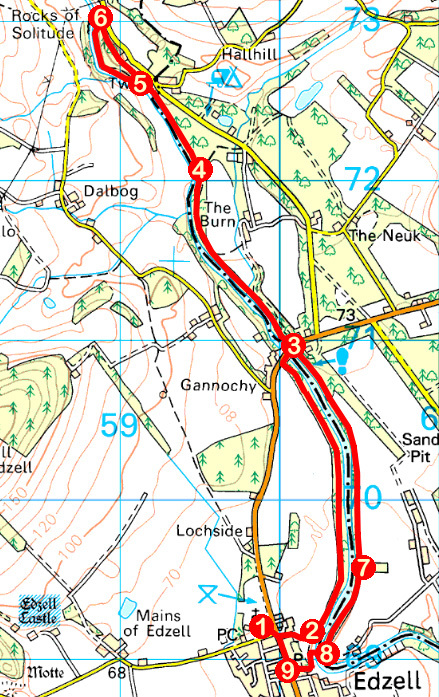 ROUTE
1. Exit car park on to B966, go right and cross B966 at fountain. Enter road to health centre but continue down towards construction site to join signed footpath to river.
2. Follow riverside path north to Gannochy Bridge. Cross bridge.
3. Go through blue door and follow riverside path north.
4. Bear right over stone culvert then go left, continuing by river.
5. Cross Dry Burn footbridge and bear left, continuing by river.
6. Descend left to Rocks of Solitude then ascend path to road. Turn right on path, bearing left at next junction to Doulie Tower. Descend path to bridge over Dry Burn and retrace steps to blue door. Cross B966 to join path leading south, on east side of river.
7. Continue ahead on slimmer path, initially by fence then by river, to Shakkin' Brig.
8. Cross bridge, turn left and ascend path to Edzell.
9. Turn right and follow B966 north to car park.
INFORMATION
Distance: 10km/6¼ miles
Ascent: 120m/400ft
Time: 3 hours
Grading: Moderate route following good riverside and woodland paths, although sections can be muddy underfoot. Care should be taken when exploring the Rocks of Solitude where the terrain is rough
Start/finish: Car park opposite Edzell Primary School, accessed off B966 at north end of Edzell (Grid ref: NO 599692)
Map: Ordnance Survey 1:50,000 Landranger sheet 44 and 45; Ordnance Survey 1:25,000 Explorer sheet 389
Tourist Information: Gateway to the Glens Museum, 32 High Street, Kirriemuir DD8 4BB (Tel 01575 575479)
Public transport: Stagecoach bus number 21 offers most frequent services to Edzell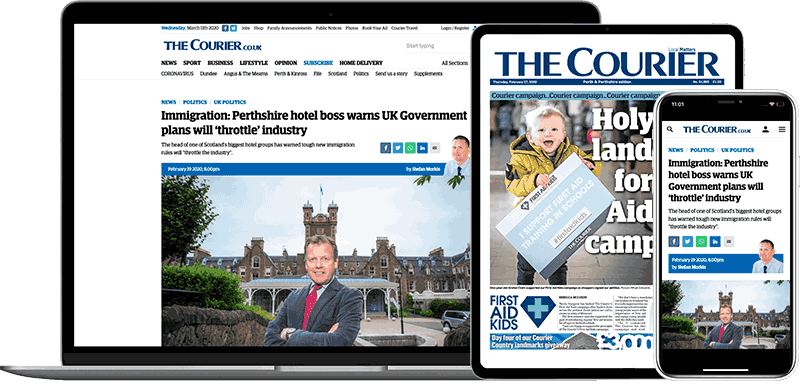 Help support quality local journalism … become a digital subscriber to The Courier
For as little as £5.99 a month you can access all of our content, including Premium articles.
Subscribe