A BBC2 documentary broadcast on Monday April 17 focuses on world-renowned landscape photographer Colin Prior. Michael Alexander spoke to him about his work.
It's so easy to whip out your smartphone these days to snap a picture of a sunset that is too beautiful to forget, or surreptitiously photograph a particularly impressive dish at a restaurant.
With an estimated four billion camera phones on the planet and the average person taking at least 1000 pictures per year, world-renowned landscape photographer Colin Prior says many people are often pleasantly surprised at the quality of picture they can achieve.
But while the prevalence of technology has "democratised and deskilled" photography to a large extent, the acclaimed snapper, who has made the panoramic format of Scottish mountain photography his signature, says that while luck can be involved, it generally takes skill to identify and compose a quality image.
And that's the case whether the photographer is using a smartphone or professional kit like he does.
It's a point that Colin, 59, frames in an interview with The Courier ahead of a new BBC 2 Scotland documentary being broadcast on Monday night.
In 2014 Colin was the subject of a highly successful BBC Scotland film Mountain Man, which showcased him working on location in both Scotland and Pakistan in the Karakorum mountains.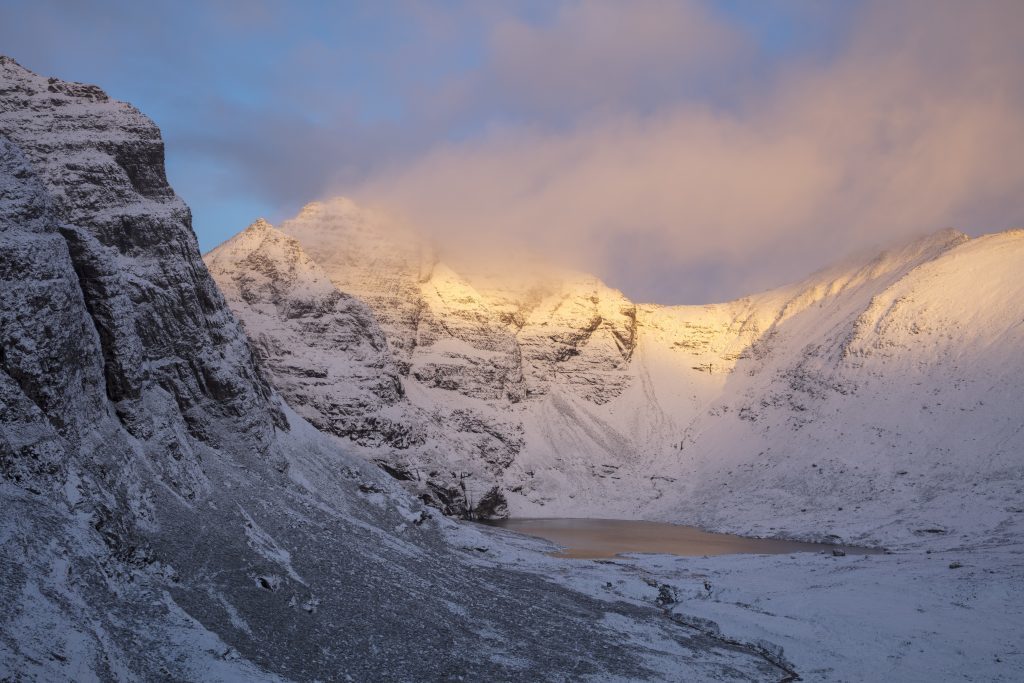 Now, in a new hour long documentary made for the BBC by independent production company  Adventure Show productions executive director Richard Else,  the focus is not just on photography but is also a portrayal of Colin and some of Scotland's finest mountains.
The two go hand in hand.  Throughout Colin's life he has searched for the perfect timing to record the finest scenery in the special light at dusk and dawn.
He imagines the perfect shot and often has to go to the summit of a mountain many times, before the timing is just right to capture the image he has in his head.
Then, he says, tackling a mountain is a "bit like a military strike".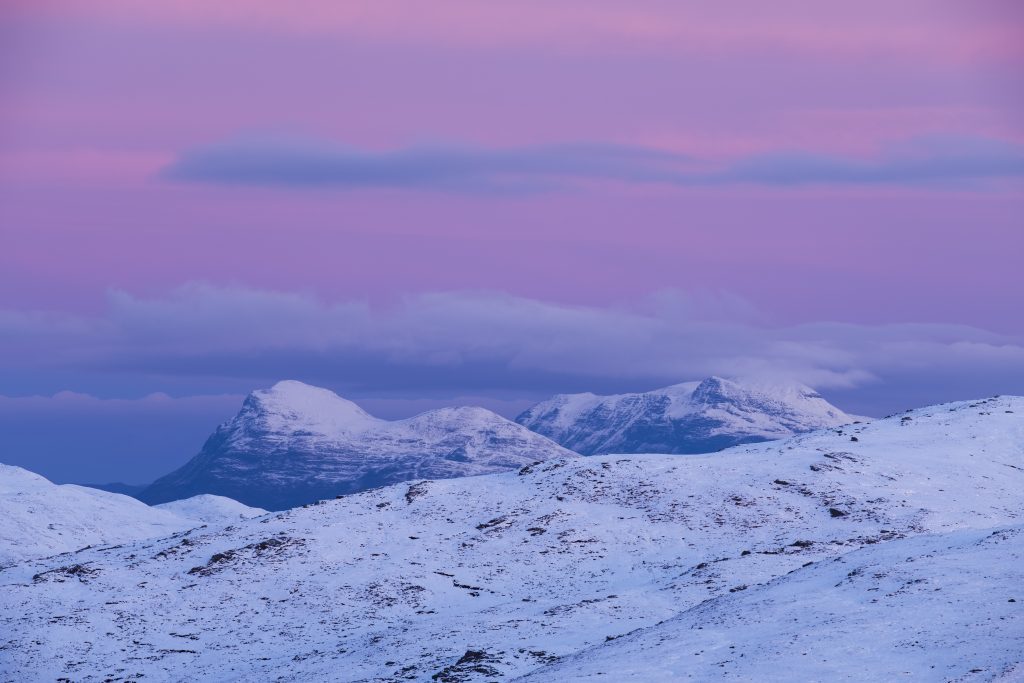 "To know a mountain is to understand its rhythms and then become part of them," he says.
"To photograph them successfully demands what the Arctic Inuit refer to as 'quinuituq' which translated means 'deep patience' – literally waiting hours for one second, or in my case, years for one second.
"You want the light at your back to get fantastic light illuminating the landscape. Then, you are essentially waiting for that weather window – for the lighting and the colours to be just right."
Monday's programme is presented by Cameron McNeish, who joins Colin in Letterewe, in the North West Highlands, to see exactly how he produces his world famous images.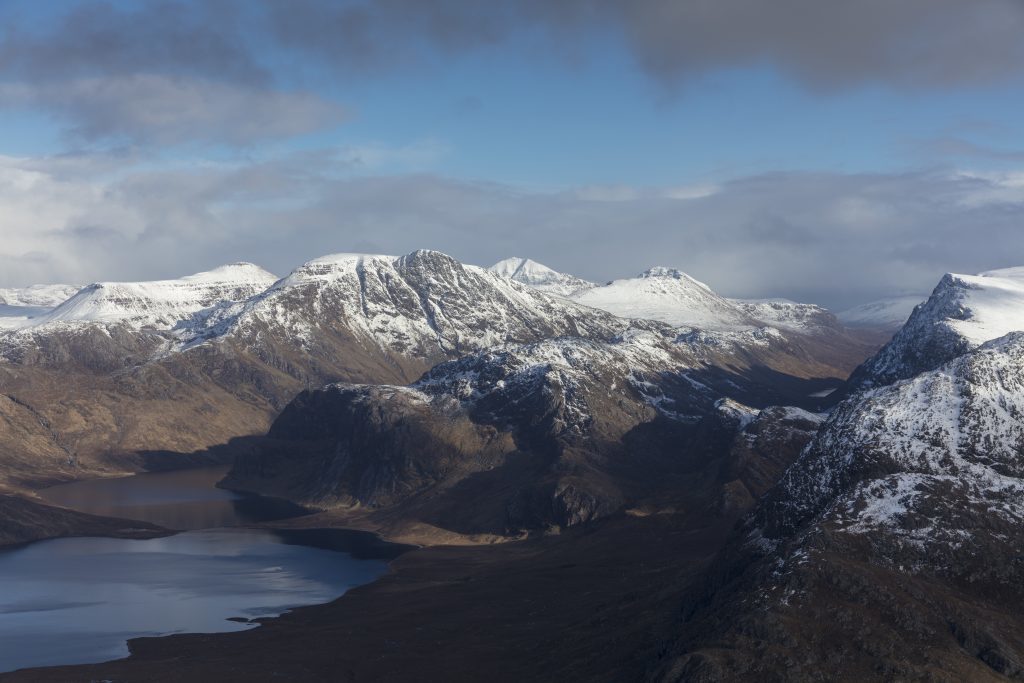 The programme focuses on three Scottish mountains, including the iconic An Teallach – known as the blacksmith's forge – where, at dawn or sunset, the sandstone buttresses glow an enigmatic red.
Here, Colin is joined by climber, geologist and explosives expert, Lord Cromartie, John Mackenzie.   He also gets a lesson in the Gaelic place names of the area from local expert, Clarinda Chant.
The film also sets Colin's work in the context of the great Scottish photographer, Robert Moyes Adam, and Colin tries to imitate his classic view of An Teallach with a vintage 5×4 plate camera.
The other two mountains featured are the isolated A'Mhaighdean in the centre of the Letterewe wilderness and the highest of the Coigach hills, Cul Mor.
"Most people think summer is the best time to get the best photographs," adds Colin, "but most of my photographs are taken between the equinoxes when there is better light and more chance of snow. This was one of the challenges of this programme.  It's been such a mild winter this year. We did get snow eventually but it took until late February."
Colin, who has been meticulously capturing mountainous panoramas for over 30 years, is still most at home in the North West Highlands.
But being so immersed in nature has also raised his awareness of the environmental challenges facing our landscapes and wildlife.
Now, with a reputation built over three decades behind him, he reveals he is working on a new body of work, due for release in three years, which draws particular attention to the plight of birdlife –an area that has always interested him.
He adds: "I want to do something to raise awareness of the demise of our bird populations. I'm photographing broadleaf woodlands, sea cliffs, salt marshes and estuaries.
"It's giving me an opportunity to go back to many of the places I've discovered en route to the mountains over the years. I've made mental notes of them.
"With my mountain work I feel I've largely ticked the boxes. But I now feel I want to use the reputation and visibility of my work and reputation to create more than just pretty pictures. I want to give something back by raising awareness of environmental issues.
"As said earlier, the general public have raised the bench mark in photography. But it's up to professionals like myself to move the quality of the work forward."
*The Adventure Show is on BBC 2 Scotland on Monday April 17 at 8pm.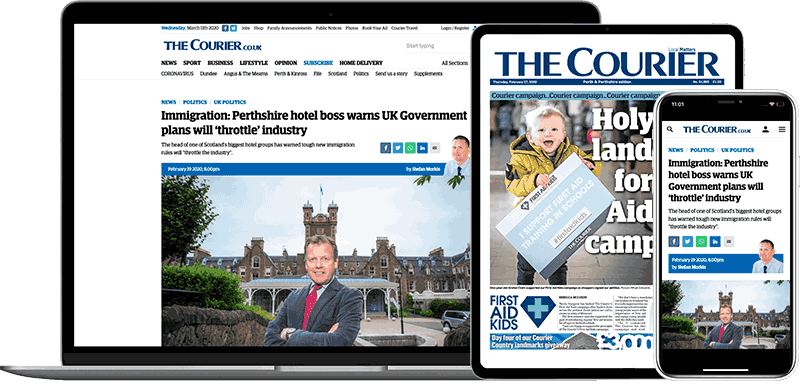 Help support quality local journalism … become a digital subscriber to The Courier
For as little as £5.99 a month you can access all of our content, including Premium articles.
Subscribe