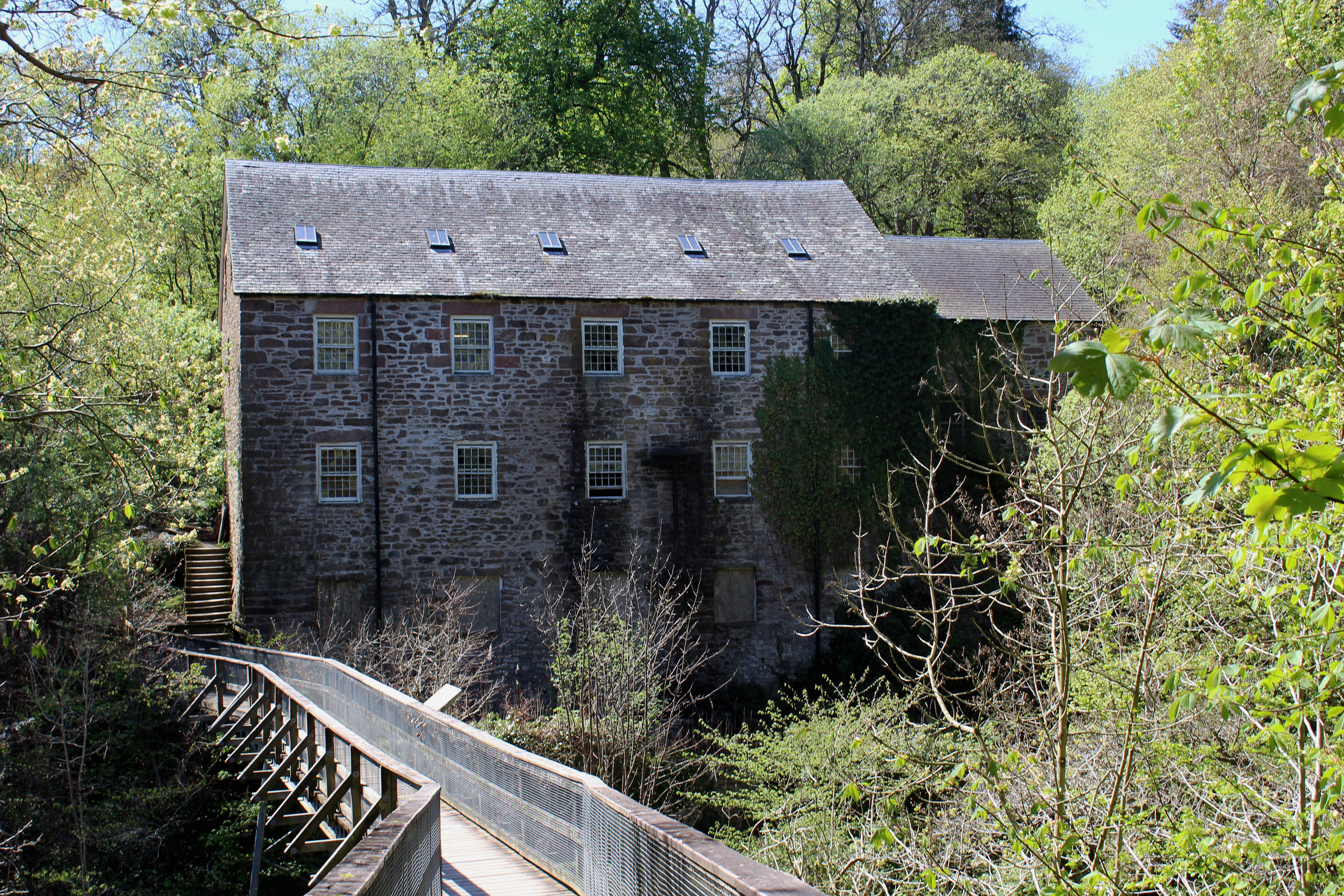 The last time I stepped out along the banks of the River Ericht, I hiked downstream from Blairgowrie, in search of the beaver colonies that have, in recent years, made this stretch of water home.
This time, my boots conveyed me north, from 18th Century Brig o'Blair, spanning the river in the centre of town, upstream past the former textile mills that brought employment and prosperity to the area in the 19th Century.
A paved walkway with steps dips from the western end of the bridge to the edge of the water where a path progresses through parkland. With the sun out, gulls were basking on flat stones interspersing the serene flow while locals did likewise on the grassy banks.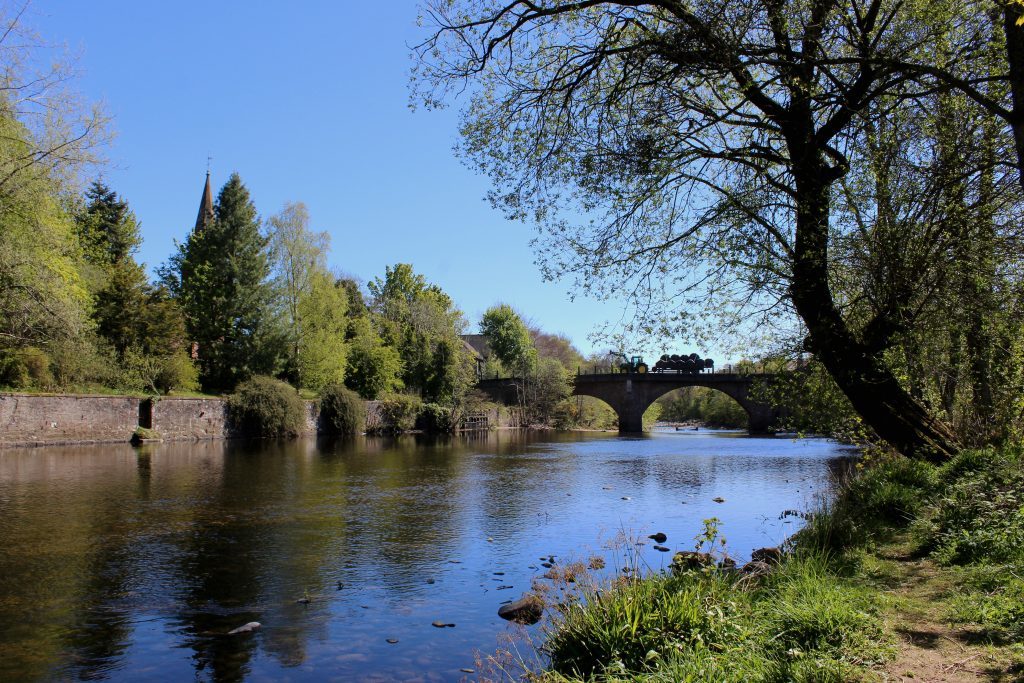 Steps lifted me to a higher-level path, a detour a little further on visiting first a viewpoint perched above rocky pools where the river narrows into a gorge and then Cargill's Leap, a well-known local landmark.
Evading government troops intent on arresting him for his Presbyterian beliefs, local minister and covenanter Donald Cargill is said to have jumped across the tumbling white water here in 1655, making good his escape.
A viewing platform perched above the Keith Falls has an information board telling the tale, although the channel below has since been widened to deter others from attempting a similar crossing.
Upstream from the ravine, I encountered my first two mills of the day – restored Keathbank, across the water, and Oakbank. At the peak of the Ericht's spinning industry during the 19th century, there were 14 mills on the river, producing flax, linen and latterly jute. Keathbank was one of the last to close, in 1979.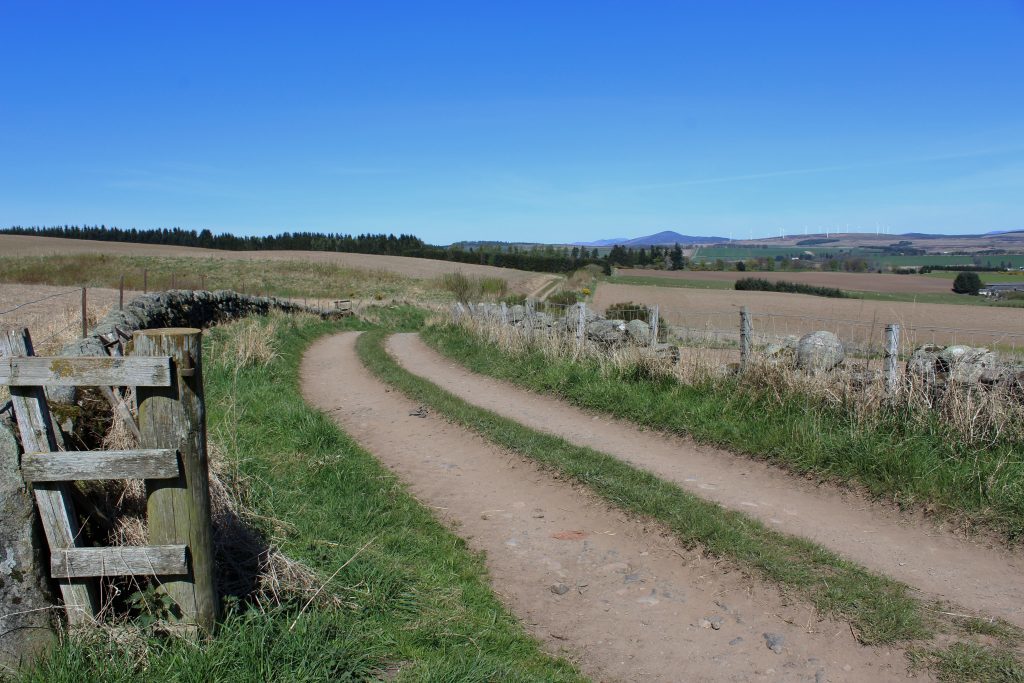 Climbing above Oakbank – the first place in Britain to successfully spin jute by machine – I wandered on through the ruins of Ashbank Mill and past renovated Brooklinn Mill.
Parting company with the Ericht for now, the Lornty Burn led me by a tumbling wall of water that continues to generate power for the self-catering lets that now occupy the mill buildings before I crossed the stream and hiked up to Woodhead Farm.
Perched on a hillside high above Blairgowrie, the farm enjoys an excellent view over the river valley through which I had earlier walked.
The onward route rises between fields and through woodland, tracking the course of a mid-18th Century military road, one that ran for 100 miles from Coupar Angus to Fort George via Braemar.
I would not, however, be walking quite that distance, following in the soldiers' footsteps only as far as Middle Mause where I branched east, descending through the farmyard to meet the A93.
The carriageway here dates from 2008, built to bypass the original landslide-hit line of the road through Craighall Gorge. Abandoned by motorists, the ghostly highway remains open to pedestrians, although nature is slowly encroaching upon the asphalt, vegetation consuming crash barriers, white lines and reflector posts.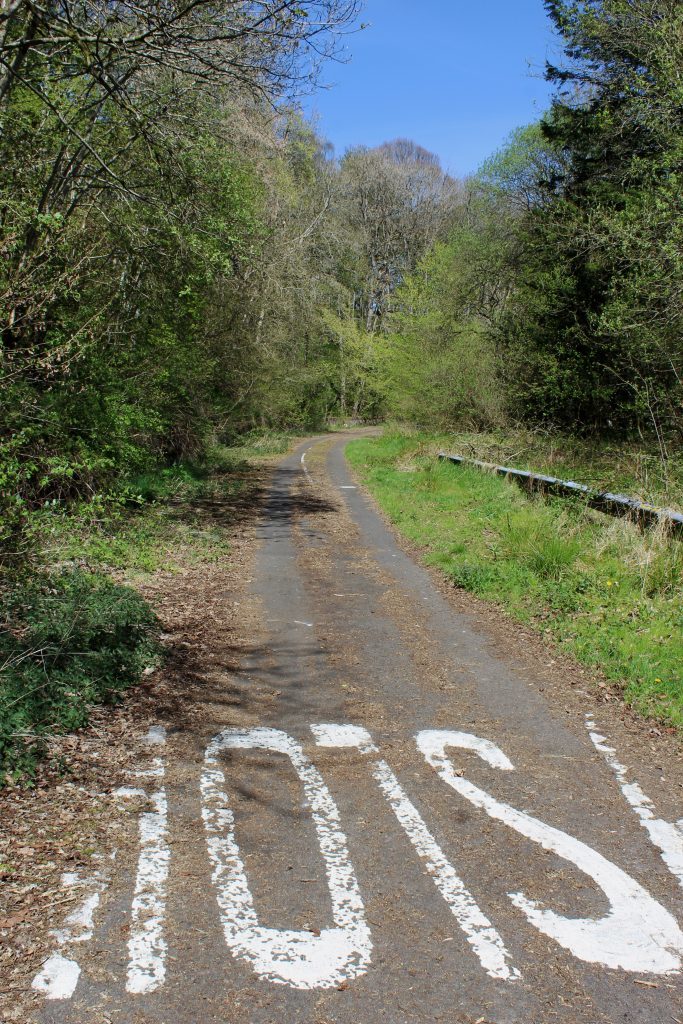 Old road and new reunite just north of Craighall Bridge, crossing point over the Ericht for the return to Blairgowrie. Initially good, the footway leading into town soon became rather intermittent, requiring careful negotiation to avoid oncoming traffic.
However, beyond Swiss Cottage, the situation improved and I made it safely back to Keathbank Mill where I crossed back over the river and wandered downstream to the Brig o'Blair.
ROUTE
1. From western end of Blairgowrie Bridge, walk north on riverside path (signed Cateran Trail).
2. Bear left up steps then go right along path, forking right to viewpoint then Cargill's Leap.
3. Approaching Oakbank Mill, bear left up to junction then turn right, following Cateran Trail to meet road beyond Brooklinn Mill.
4. Turn right, crossing bridge and ascend surfaced track. Fork right by cottages and continue up to Woodhead Farm.
5. Walk straight on along waymarked track, looping up through gorse then woodland to junction. Continue ahead on track running between fields and across grazing land to lower edge of woodland.
6. Cross gate, turn right and descend track, passing through Middle Mause farmyard. At junction beyond, bear left on track to A93.
7. Cross A93 and follow disused road south.
8. Bear left on pavement, following A93 into Blairgowrie.
9. Turn right through car park, descend path (signed Cargill's Leap) and cross bridge to re-join outward route.
INFORMATION
Distance: 10km/6¼ miles
Ascent: 250m/825ft
Time: 3 hours
Grading: Easy low level route following good paths and tracks by river and through open countryside, with some signage and waymarking and a section of prolonged ascent. Keep dogs under close control over farmland
Start/finish: Blairgowrie Bridge, in the centre of Blairgowrie (Grid ref: NO 180452). Parking available in town centre
Map: Ordnance Survey 1:50,000 Landranger sheet 43; Ordnance Survey 1:25,000 Explorer sheet OL52
Tourist Information: Blairgowrie iCentre, 26 Wellmeadow, Blairgowrie PH10 6AS (Tel 01250 872960)
Public transport: Stagecoach bus service 57 links Blairgowrie with Dundee and Perth