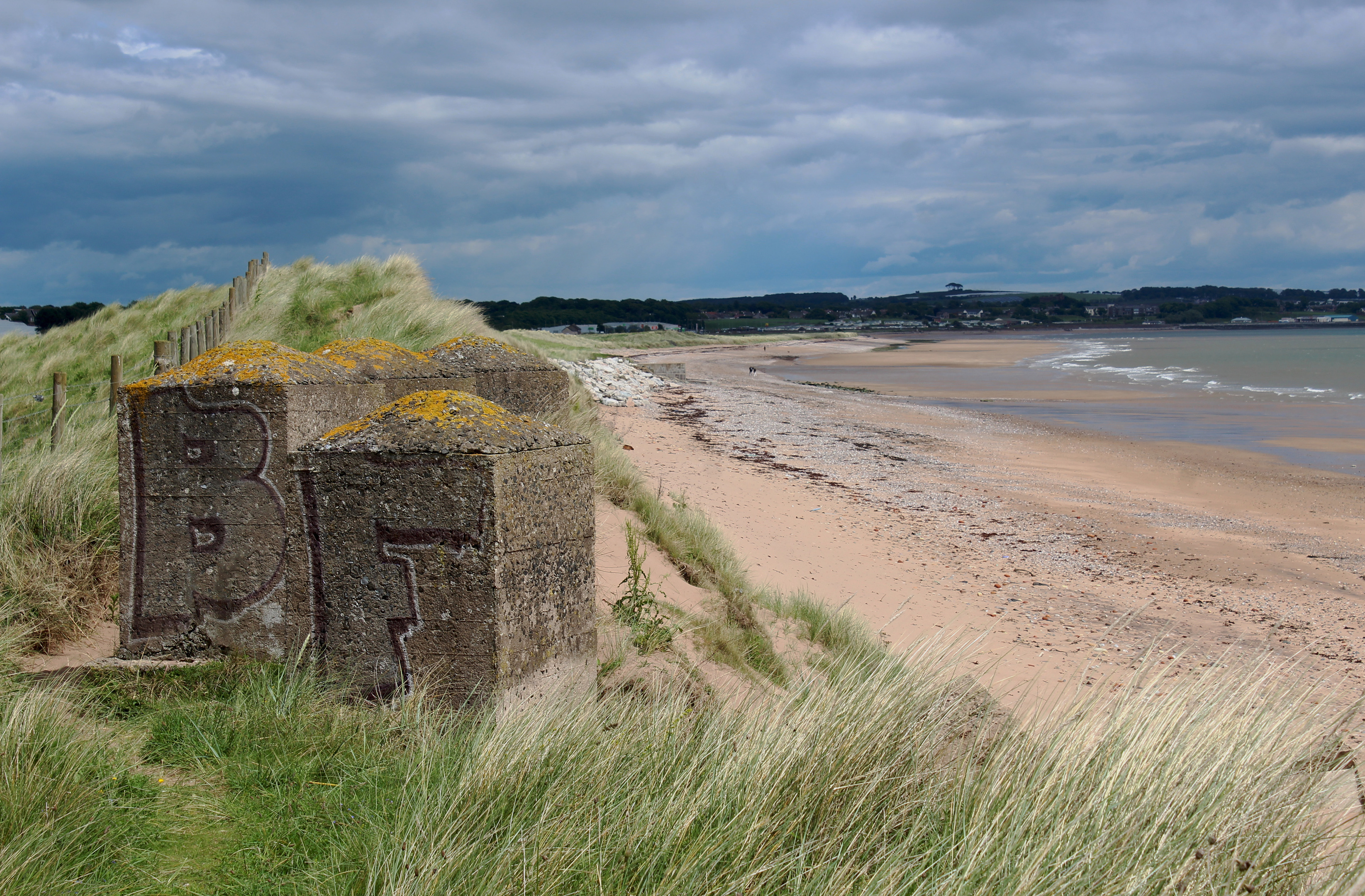 With the car up on the ramps after its annual run-in with the MoT inspector, I set off in search of a walk with good public transport links and arrived, by bus, in the Angus town of Carnoustie.
Weaving through the streets of the famous golfing town to Links Parade, ahead of me lay a bracing shoreline stroll north to Arbroath.
While a trail stretching the length of the county's coastline remains in development, there are plenty of good stretches of path in place offering access to what is a diverse and, in parts, spectacular seaboard.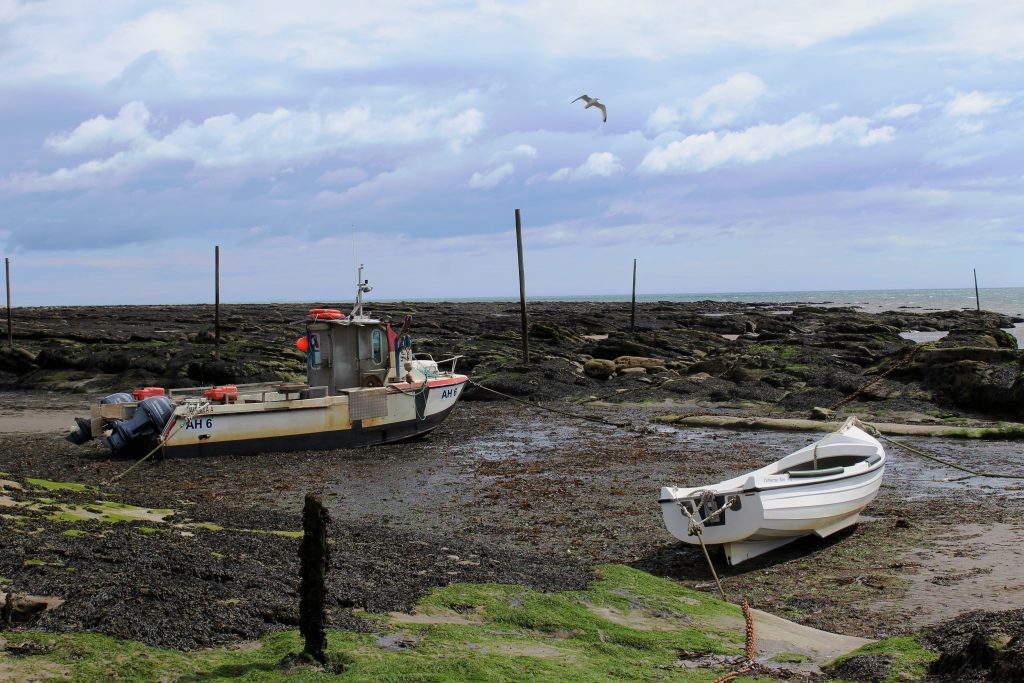 Used by both walkers and cyclists, the track between Carnoustie and Arbroath unites some fine sandy beaches with fascinating fishing villages and there are plenty of opportunities along the way to spot both bird and sea life.
An Angus Coastal Path sign set me on my way, the trail running through grassland separating seafront houses from the foreshore and, beyond the local coastguard station, I entered West Haven, a former fishing village now engulfed by the town.
At the far end of Long Row, I detoured right to visit West Haven's beach and natural harbour, where a couple of boats sat out on the mud, before heading inland, over the railway.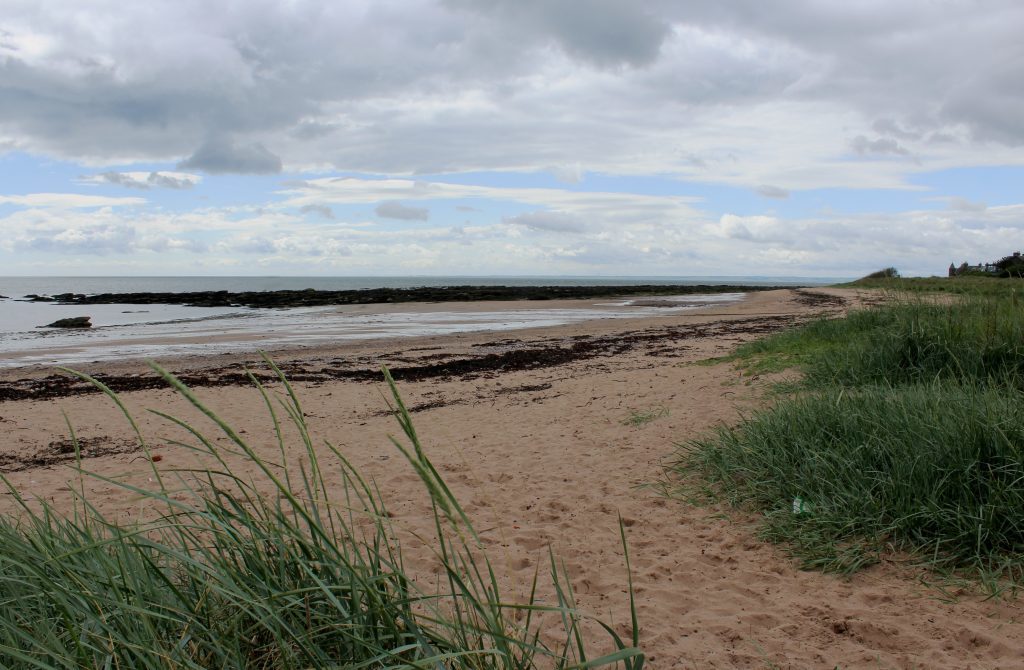 Where Arbroath Road leaves Carnoustie, a parallel footpath leads on to East Haven, one of the oldest recorded fishing communities in Scotland. There has been a working harbour here since the early 13th century and this proud heritage is celebrated, a retired fishing boat, The Sisters, taking centre stage in a garden sitting at the heart of the hamlet.
Passing below the railway line, a heritage point with information boards occupies the public toilet block adjacent to a car park and, inside, it has been transformed into the 'Wee Gallery', paintings adorning the wall. Even if you don't need to 'go', it is worth poking your head round the door.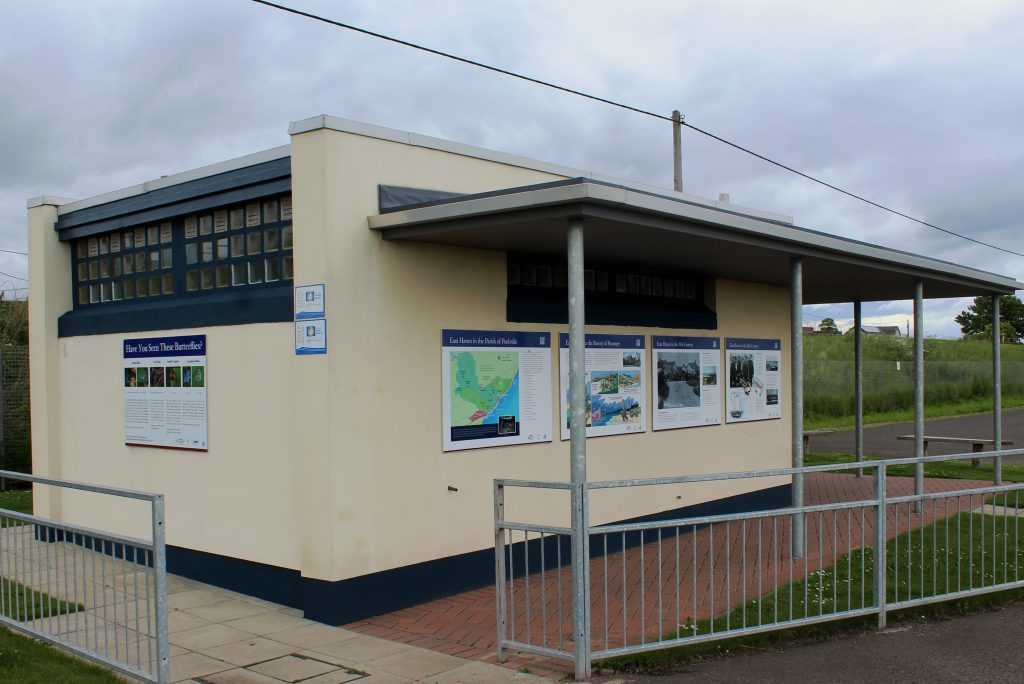 Opposite, parkland borders East Haven's sweeping natural harbour and glorious sandy beach, a popular destination with holidaymakers since the early part of the 20th Century and, with benches overlooking the bay, a good place to pause for a breather.
The coastal path – a sturdy gravel track – crosses a wooden bridge at the eastern end of the hamlet but, with the tide low, I opted to tread the sand.
Flanked by low dunes bristling with marram grass, the foreshore extends all the way to Arbroath, the terrain a mix of sand, shingle and rock, salty pools left by the receding water attracting oystercatchers, gulls and guillemots.
In the shadow of taller dunes topped with Second World War concrete tank trap blocks, the beach passes around a bump in the coastline and Arbroath appears in view ahead.
The shoreline took me as far as the mouth of Elliot Water where I turned inland to cross the stream at a bridge bordering Elliot Links, an area of reedy lagoons where dragonflies and butterflies proliferate during the summer months.
Across the burn, the more refined parkland of West Links offers a pleasant, green approach to Arbroath, the trail continuing along the seafront, past the historic Signal Tower, to the town's harbour, a rather bigger port than the two havens I had encountered earlier in the day but every bit as welcoming at the end of my maritime journey.
ROUTE
1. At seafront car park on Links Parade, go left on coastal path (signed West Haven), continuing over grassland by Coastguard Station and along path between walls to meet Long Row. Continue ahead on Long Row.
2. Turn left, ascending East Row over railway, go right on Arbroath Road and head out of town along footpath (signed East Haven).
3. Cross road by bridge and follow path to East Haven.
4. Bear right, over road and through bus turning area, pass under railway (signed Arbroath) and bear left on track, passing toilets and car park.
5. Cross bridge and continue ahead on coastal path, or beach.
6. Cross bridge over Elliot Water and bear right on path leading through West Links to meet Queen's Drive beyond paddling pool.
7. Turn right along Queen's Drive and continue ahead on track running to rear of Pleasureland and football ground to Signal Tower Museum and harbour.
8. Burnside Drive and Catherine Street lead to bus and rail stations.
INFORMATION
Distance: 10.4km/6½ miles
Ascent: 60m/200ft
Time: 3 hours
Grading: Easy, low level route following good, well signed footpaths and pavements along coast with options for beach walking
Start: Carnoustie railway station, Station Road, Carnoustie (Grid ref: NO 566344) or adjacent car park on Links Parade
Map: Ordnance Survey 1:50,000 Landranger sheet 54; Ordnance Survey 1:25,000 Explorer sheet 382
Tourist Information: Arbroath iCentre, Harbour Visitor Centre, Market Gate, Arbroath DD11 1PS (Tel 01241 872609)
Public transport: Stagecoach bus service 73 connects Dundee, Carnoustie and Arbroath while ScotRail services on Edinburgh/Glasgow to Aberdeen route stop in Carnoustie and Arbroath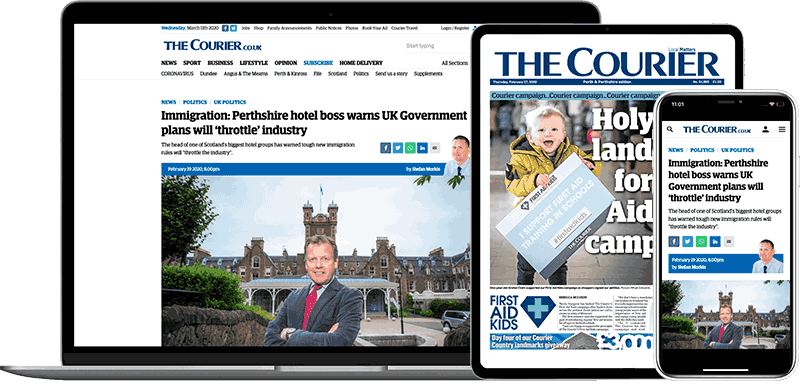 Help support quality local journalism … become a digital subscriber to The Courier
For as little as £5.99 a month you can access all of our content, including Premium articles.
Subscribe