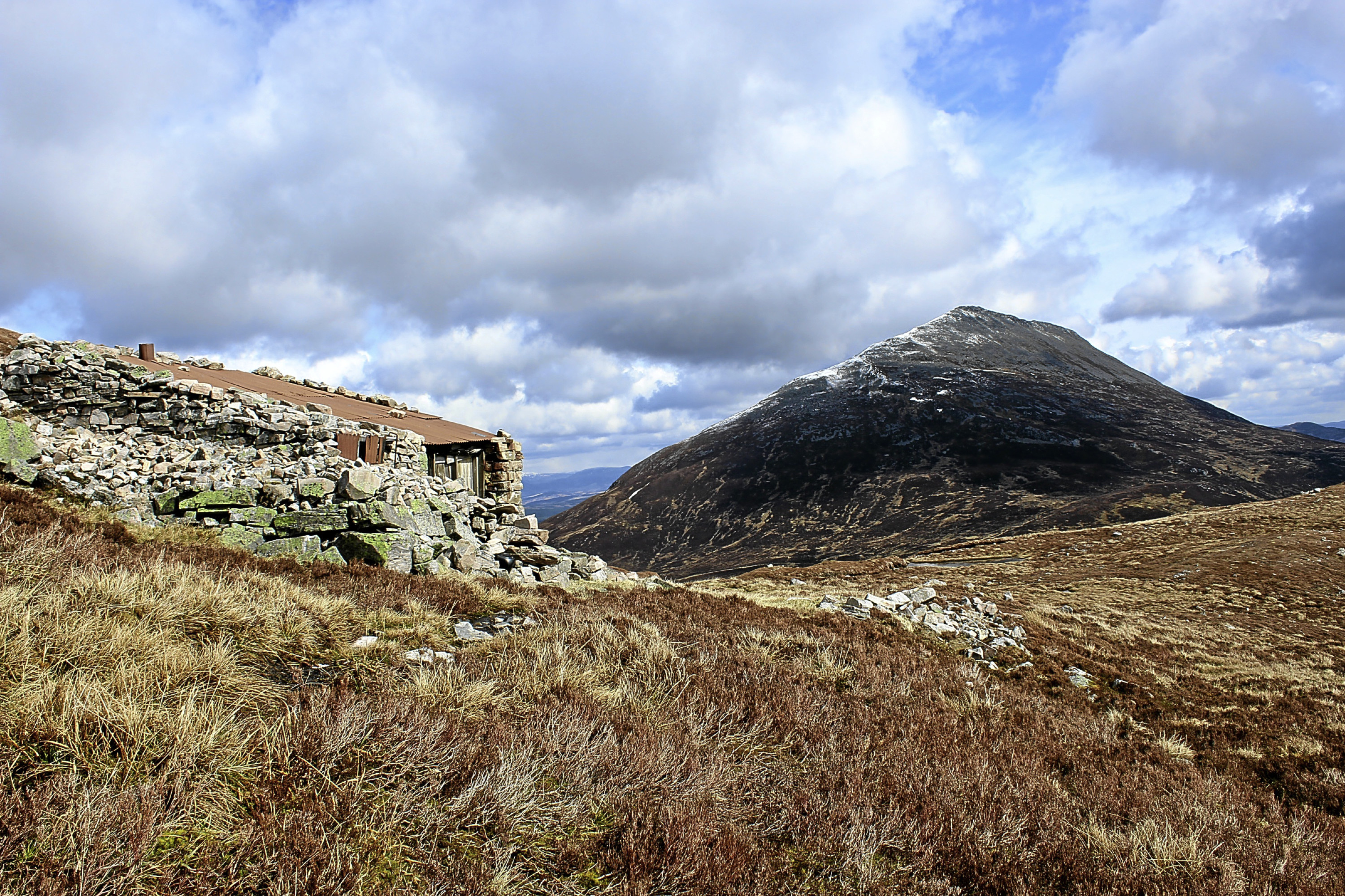 Geal Charn is one of the more common hill names in Scotland. Translating from Gaelic as "white hill', there are four Munros with this moniker plus numerous other lower peaks.
Only one, however, is blessed with a tiny bothy near the summit and an unrivalled view of that most perfectly chiselled of mountains, Schiehallion.
Lying to the west of its eminent neighbour, my Geal Charn for the day sits above Dunalastair Reservoir, near Kinloch Rannoch and my approach initially followed a country road through adjacent farmland.
It was a good opportunity to break legs in gently, for I could see the track I would be taking climbing steeply over heathery slopes above the whitewashed house, outbuildings and associated cottages of West Tempar.
Undeterred, I branched off the road, following Tempar Burn over rough pasture, where hairy brown cows and their calves grazed.
Eyeing me with suspicion, they let me pass unhindered, probably all too aware the hill was about to present a stiffer challenge than they could ever hope to mount.
And indeed it did. Schiehallion, however, was there in all its glory to keep my mind off the demanding gradient and, as I gained hard-fought height, views opened out over the reservoir below.
Above a block of larch, the trail climbs through two high metal gates and swings out across the slope, crossing a stream ahead of another demanding incline at the top of which the solidly engineered track ends at a small turning circle.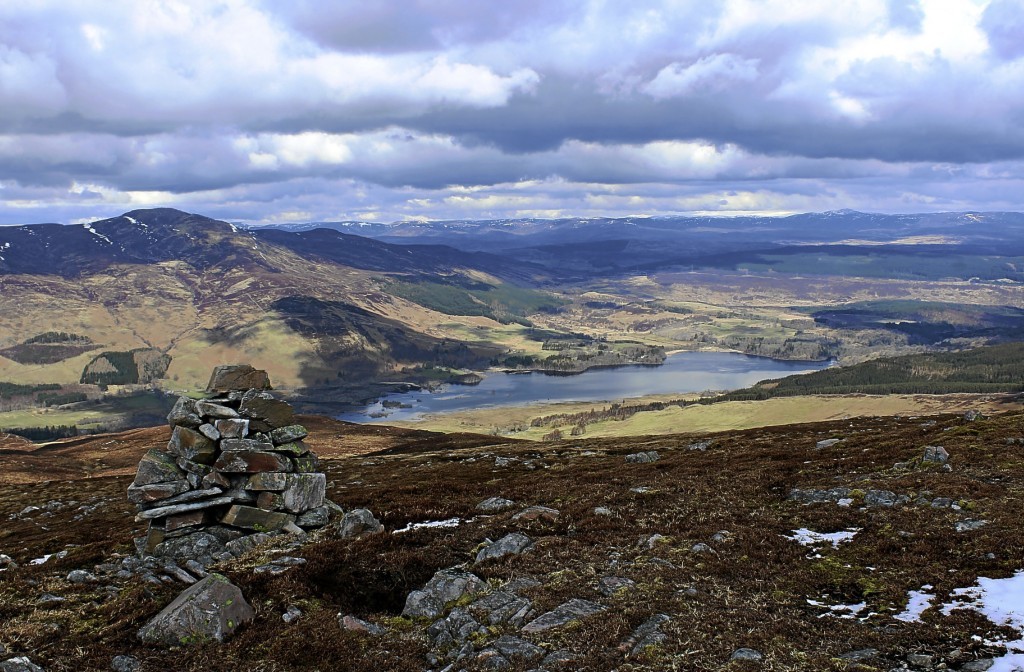 I then spanned the stream a second time, this time on a makeshift bridge of old planks and pipe.
A rough and ready road took up the reins, detouring on to the hill's eastern shoulder to show off a little more of Schiehallion's beautifully etched contours before returning to the job in hand – guiding me towards the summit of Geal Charn.
This it did but not before ensuring I got an eyeful of more mountains, this time the snow-covered summits of the Carn Mairg horseshoe, a range of four Munros most often tackled from Glen Lyon, to the south.
Attention suitably grabbed, it was with some surprise that I turned a corner and found myself suddenly confronted with the wee bothy.
Hunkered down in the heather, it is a simple affair, sturdy walls of scavenged stone crowned with rusty corrugated iron sheeting.
Beyond the weathered wooden door, two chunks of snow resting on the sleeping platform suggested it was not the most watertight of refuges but it did offer respite from the breeze for a bite of lunch.
The bothy may have only a single grimy window but, on a clear day, the outlook is breathtaking, rivalling the most expensive penthouse apartment – albeit without any of the home comforts.
The summit of Geal Charn above is marked by a small cairn perched atop outcrops of light-coloured rock.
More substantial cairns delineated my route down the northern shoulder, Dunalastair Reservoir back in focus, along with a sliver of Loch Rannoch and, after a tramp over grass and heather, I picked up a stalkers' track leading down towards the reservoir and the road home.
The route
Walk 1.5km west on road.
Fork left on track, passing Garden Cottage, to outbuildings at West Tempar. Turn left and follow track out through gate, over grazing land and up Geal Charn. Ignore track branching right beyond stream crossing and continue ahead through wooden gate.
At small turning circle, go left over stream and ascend track to bothy.
Ascend slope north to summit of Geal Charn.
Descend northern shoulder, following cairns to fence line. Continue down left side of fence line to shallow col.
Bear left and descend slope west to meet initially rough track.
Follow track north.
Enter woodland at wooden gate and descend track. Pass through high wooden gate and exit plantation at second high wooden gate.
Descend grazing land to high wooden gate, pass through woodland beyond to meet road at second high wooden gate. Turn right and return to start.
Distance: 12.8km/8 miles
Ascent: 640m/2,100ft
Time: 4 hours
Grading: A challenging hill walk with a strenuous ascent, the route follows tracks in part but also crosses open hillside where the terrain is rough and pathless. Suitable for fit, experienced hill walkers. Keep dogs on lead over pasture.
Start/finish: Lassintullich Forest track end, 4.5km east of Kinloch Rannoch on Schiehallion road (Grid ref: NN 701577).
Map: Ordnance Survey 1:50,000 Landranger sheet 42; Ordnance Survey 1:25,000 Explorer sheet OL49.
Tourist Information: Pitlochry Tourist Information Centre, 22 Atholl Road, Pitlochry, PH16 5BX (Tel 01796 472215).
Public transport: Elizabeth Yule bus service 82 links Pitlochry and Kinloch Rannoch (no Sunday service).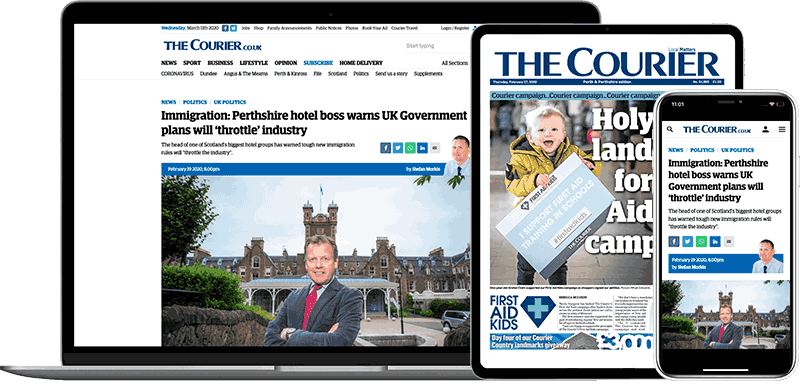 Help support quality local journalism … become a digital subscriber to The Courier
For as little as £5.99 a month you can access all of our content, including Premium articles.
Subscribe