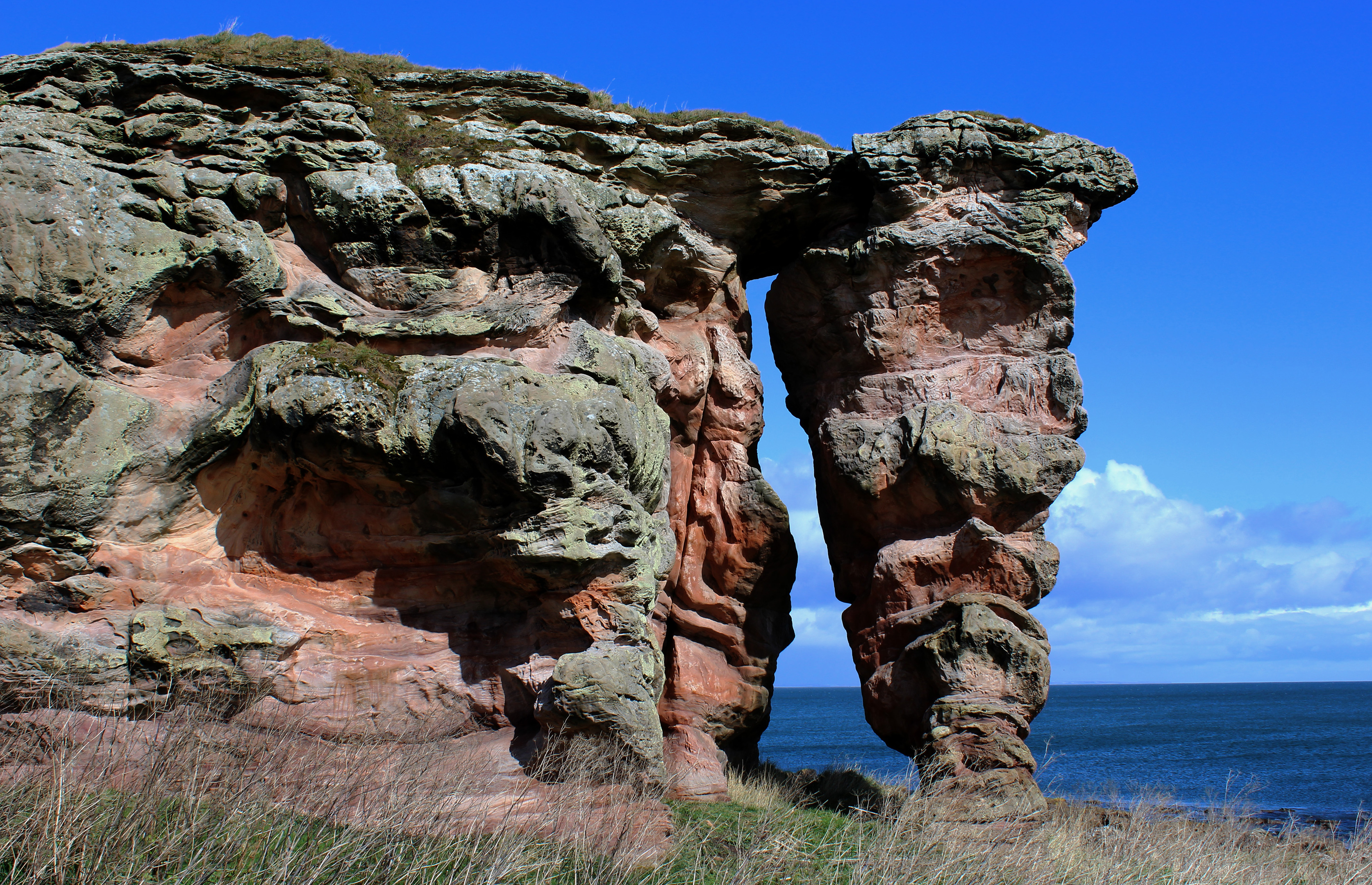 A kittock, as scholars of the old Scots tongue will vouch, is a wench, a woman lacking in moral fibre.
What then, I wondered, would I encounter in Kittock's Den, a secluded, leafy lair
tucked away in a quiet corner of Fife?
A den of iniquity was unlikely but my mind wandered nonetheless as I hiked up through the hamlet of Boarhills, a row of pretty cottages ending at a 17th Century dovecot.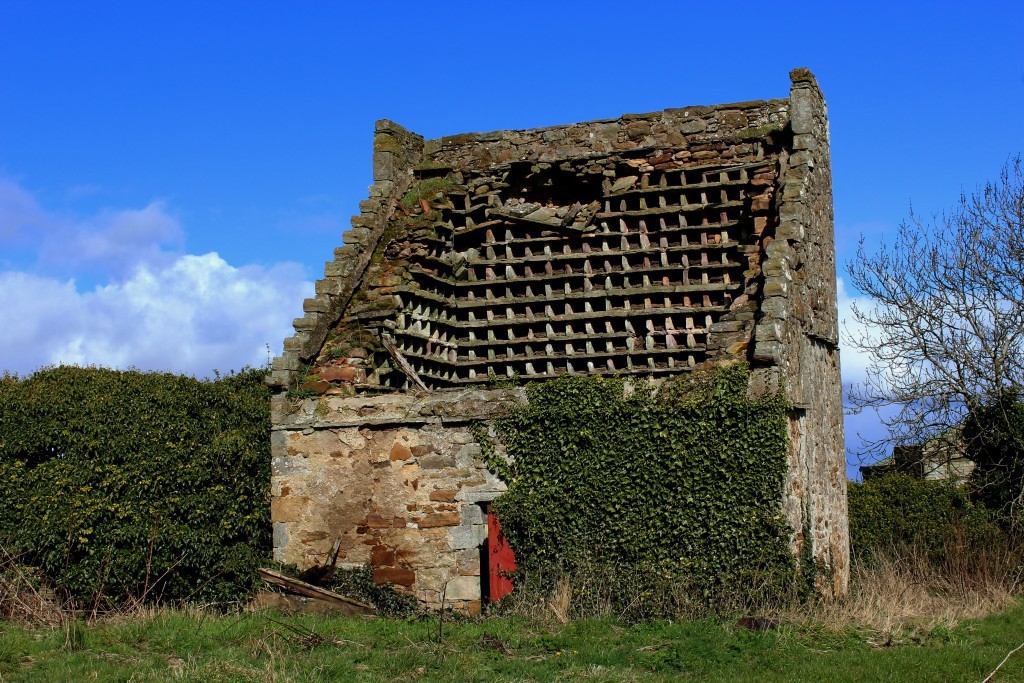 Here, in agricultural lands, I briefly joined the Fife Coastal Path before trekking up between fields to an elevated path offering exceptional views over the wide, ostensibly endless expanse of the North Sea.
It led me straight to The Kittocks, a golf course, where I swiftly negotiated the fairways, a track weaving down through blooming gorse to the intriguing den. Cutting a deep trench through the course, the wicked crags and rambling undergrowth
are a world away from the carefully manicured greens above.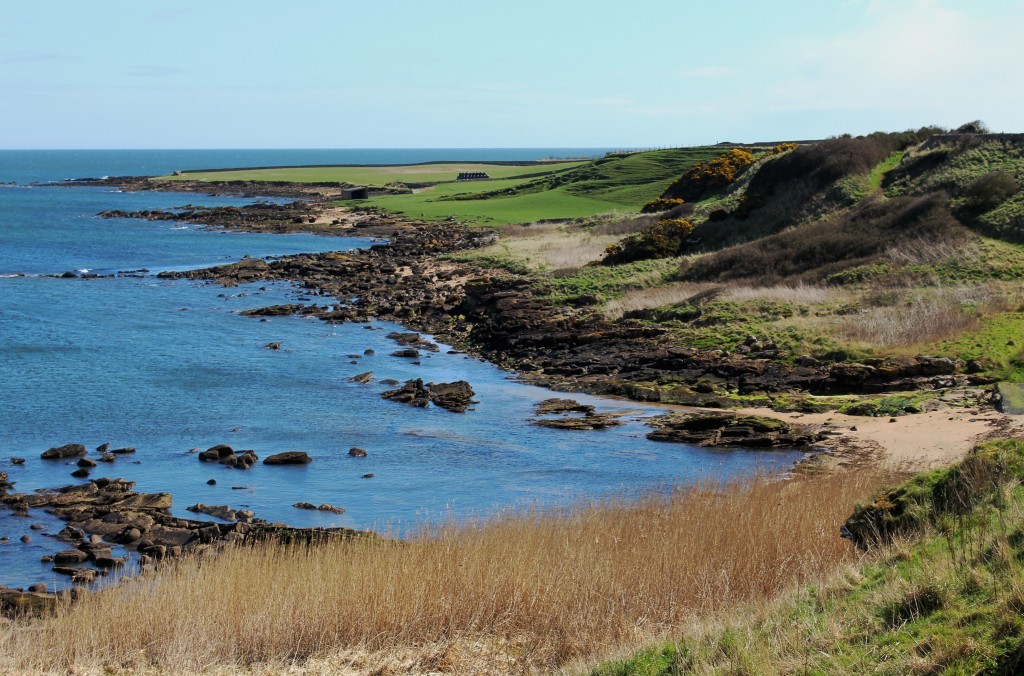 Accompanied by a gurgling burn that scoots back and forth below a moss-encrusted wall, the path plods peacefully through the trees, woody slopes dotted with yellow primroses.
With a tinge of regret, I encountered no flighty ladies lurking beneath the shady canopy and soon emerged into the open air, the ravine disgorging both me and the stream on to the rocky shore.
The Fife Coastal Path makes light work of this seafront stretch, stone steps undulating through the gorse and bracken that cling to the hillside before the way flattens off, passing below a wartime pillbox embedded into a rocky outcrop.
The route
Ascend road through Boarhills to junction by dovecot.
Bear left on track, passing to left of farm sheds, on Fife Coastal Path (FCP).
Go straight ahead at junction, leaving FCP and ascend track to its end. Continue on grassy path between fields to golf course.
Turn left on surfaced track to junction, then turn right. Approaching refreshment kiosk, curve left and descend track.
Ahead of stream crossing, go right over grass into Kittock's Den and continue on path, keeping stream to left.
Approaching shoreline, go right and follow FCP east, passing pillbox and Buddo Rock.
Ascend path towards FCP sign but, below sign, drop left on path to cairn and walk along foreshore to shed. Cross stile by shed and continue by wall to junction.
Turn right and ascend track to Chesterhill.
At Chesterhill, go right and follow track to dovecot.
Unable to resist some subterranean investigation, I found an opening to the east
and, once inside, discovered, carved through the rock, a short, dark tunnel
linking the two ends of this disused defensive structure.
Beyond the bunker, the path rises on to the headland before descending below
sandstone cliffs and caves to Buddo Rock.
A well-known local landmark, the prominent outcrop of weathered sandstone has been worn away at one end to form a natural arch. A narrow cleft within the main body of the rock invites exploration while a flat ledge below offers a seat for the less
energetic.
Moving on, the coastal path skirts above a narrow sandy inlet before preparing to turn inland. However, reluctant to turn my back on the sea just yet, I branched left, a less formal trail dipping to a cairn before running along the foreshore.
Crossing a stone stile, flat grassland led me to a rather unprepossessing shed.
However, what is now a simple, slightly run-down shelter for cattle has a surprising history.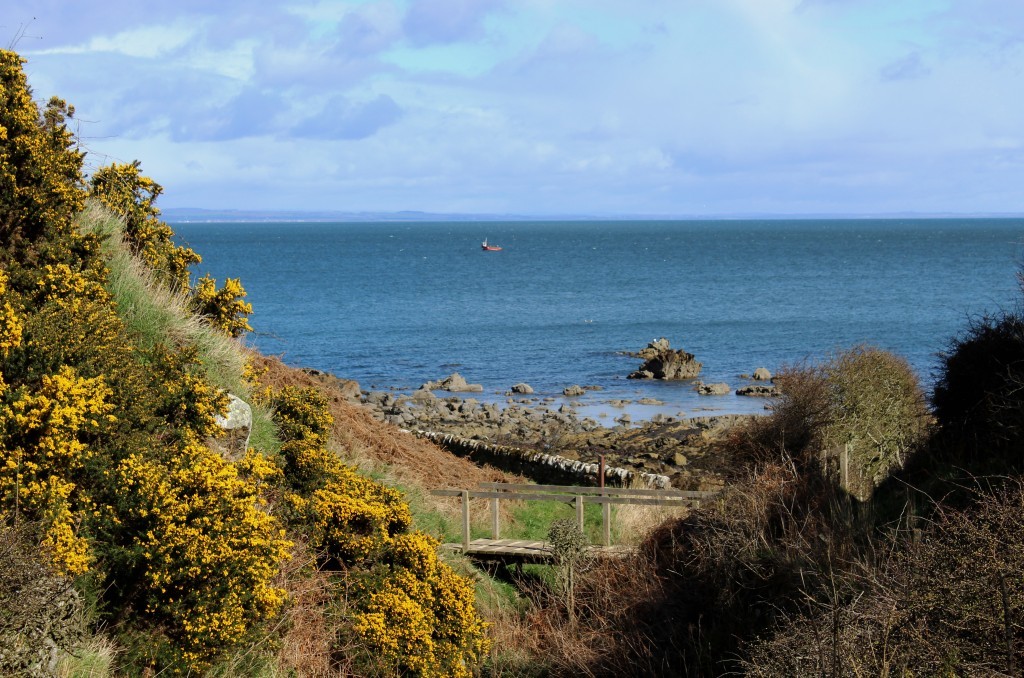 This, as my map indicated, was Boarhills Lifeboat House, a 19th Century enterprise steered by St Andrews businessman and town councillor George Bruce.
Prompted by the loss of the Swedish sailing vessel Franz Napoleon and her crew of seven on rocks at Boarhills in 1864, he purchased and repaired a decommissioned lifeboat, built the shed and carved out a slipway.
On a sunny day, the golden sand flanking the shed is a fine place to sit and watch boats from St Andrews hauling aboard creels of shellfish.
Information
Distance: 5km/3 miles
Ascent: 75m/250ft
Time: 2 hours
Grading: Easy, low level route following paths and tracks across farmland, through wooded den and along coast. Some sections can be muddy underfoot so stout footwear recommended.
Start/finish: Roadside parking area by noticeboard in centre of Boarhills (Grid
ref: NO 564140).
Map: Ordnance Survey 1:50,000 Landranger sheet 59; Ordnance Survey 1:25,000
Explorer sheet 371.
Tourist Information: St Andrews Information Centre, 70 Market Street, St Andrews
KY16 9NU (Tel 01334 472021.)
Public transport: Stagecoach bus service 95 from St Andrews to Leven stops on A917 at Boarhills road end.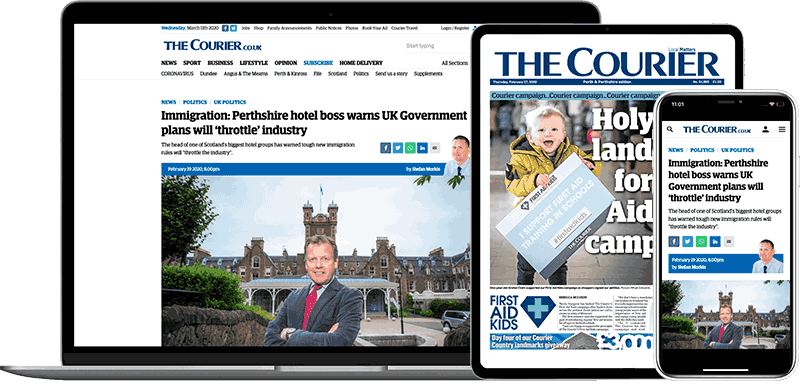 Help support quality local journalism … become a digital subscriber to The Courier
For as little as £5.99 a month you can access all of our content, including Premium articles.
Subscribe