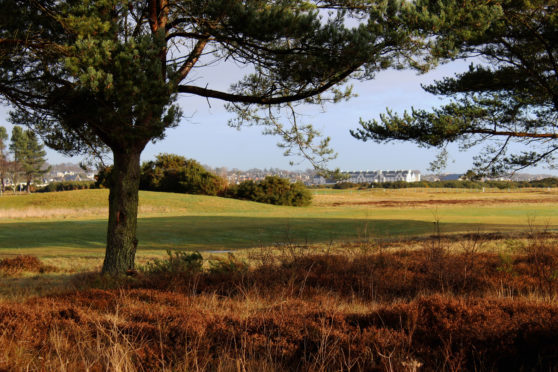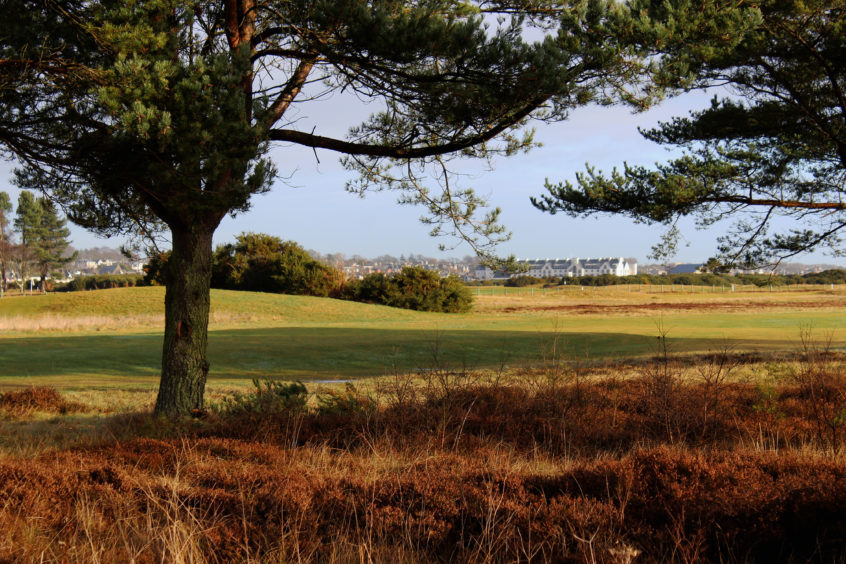 The Links, Carnoustie, Angus
Jutting out into the North Sea at the mouth of the Firth of Tay, the vast swathe of heathland and dunes that is Barry Links has been formed and shaped by the incessant flow of the estuary.
While Carnoustie's world famous golf course occupies part of the low-lying links, much of the land belongs to the Ministry of Defence and is home to the rifle ranges of the Barry Buddon Training Camp.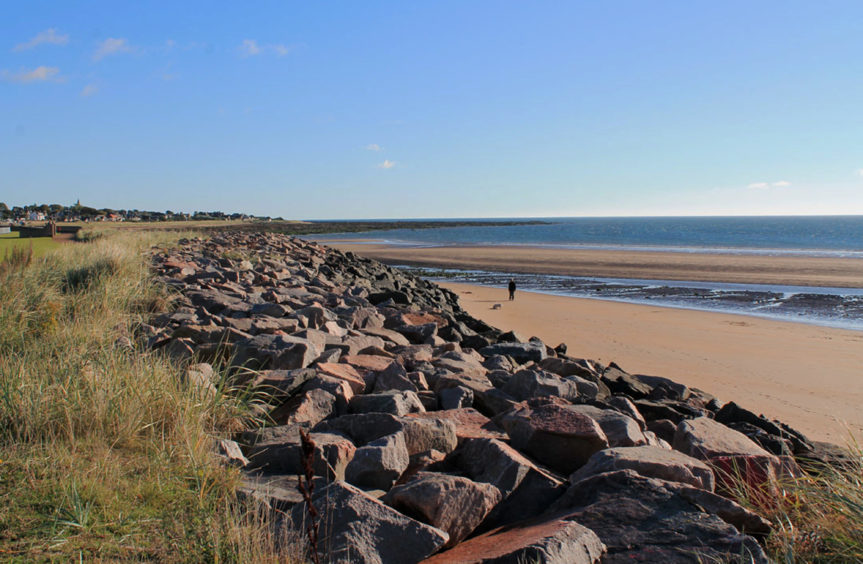 Access to the base is dependant on military activity (raised red flags and illuminated red lights along the perimeter fences indicate when the area is out of bounds) and, with the flags flying, I opted for a walk around the golf course, where the only significant risk to life and limb would be a stray golf ball.
Car parks either side of Carnoustie's seafront leisure centre and recreational area, or the nearby railway station, offer suitable start points for this hike, a pleasant promenade leading west above the bay's blend of rough rock and then golden sand to the golf course.
Crossing Barry Burn, which meanders across the fairways, I wove through the dunes above Barry Sands, the battery of rock below me amassed to combat the ever-present threat of coastal erosion along the eastern shoreline of the peninsula.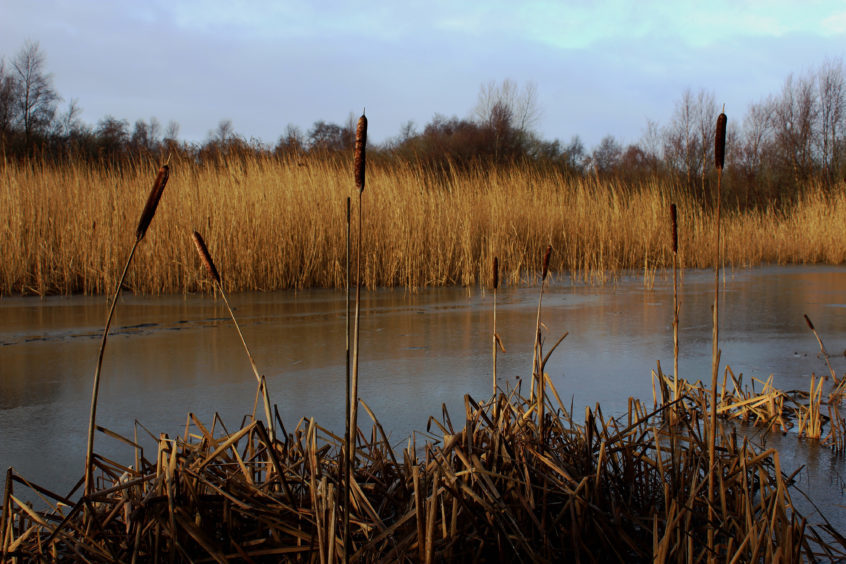 Wandering south, it was not long before I reached the military zone, a gate offering access when the flags are down. On such occasions, the camp is well worth exploring, the two disused lighthouses at Buddon Ness among the highlights.
This time, however, I swung west, the track running alongside the boundary fence, frequent signs warning of the potential dangers lurking across the wire. To my right, the neatly mown greens of the golf course, dotted with pockets of pine, were less worrying.
Parish records indicate that golf was played in Carnoustie as early as the 16th century although it was not until 1834 that the first rudimentary course was laid out. The formation of Carnoustie Golf Club five years later, following the arrival of the railway and, with it, hordes of well-heeled visitors, led to the creation of a 10-hole course. In 1867 the layout was altered and extended to 18-holes.
Carnoustie's first Open Championship was staged in 1931 and the links became a regular on the circuit with the tournament returning once again this summer.
The track cuts a straight course along the edge of the course before swinging right over land peppered with small pools. Lined with reeds and rushes, the watery enclaves provide a haven for birds, amphibians and other creatures.
Designated a Special Area of Conservation by the European Union, Barry Links is home to an array of wildlife. Tern and shell duck are among species that nest around the coastline while raptors prey on the mice, voles, rabbits and weasels that live alongside foxes and roe deer on the heath.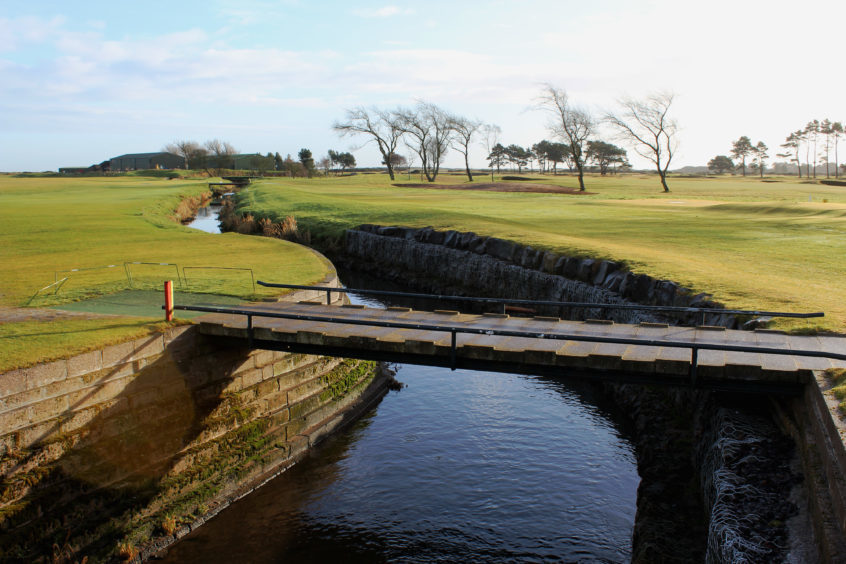 Spotting just swans, I met up with the Angus Coastal Path at Barry Links Station which, according to recent official figures, has the distinction of being Britain's quietest railway halt. Two trains a day stop here and only a handful of passengers either board or alight.
The path runs parallel with the railway back to Carnoustie, calling at Golf Street Station before linking up with Links Parade for the return to the car park.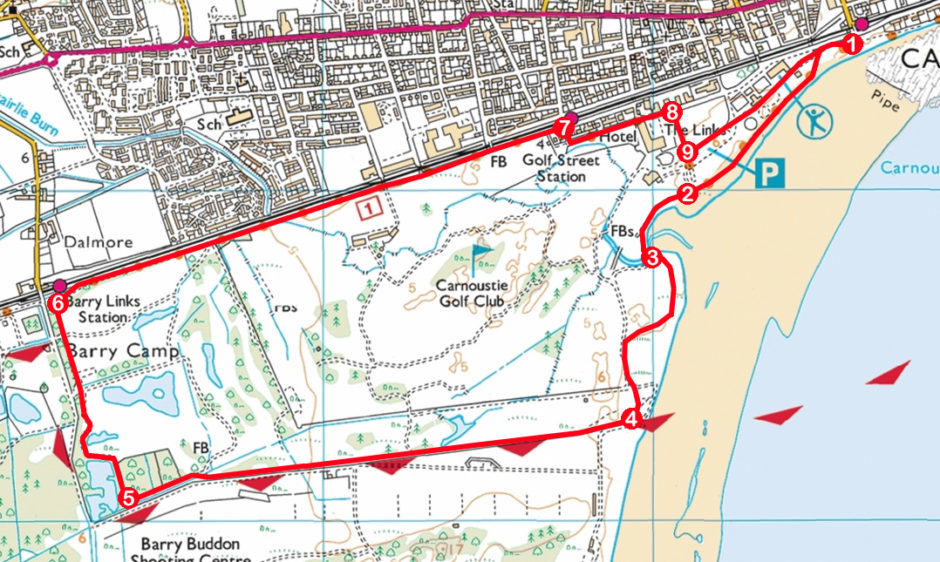 ROUTE
1. Join surfaced seafront path, turn right (signed Barry Station) and walk south-west, bearing left (signed Barry Station) at junction above beach access point.
2. Bear left (signed Barry Station via the links) along track, crossing area of tarmac, to most easterly footbridge spanning Barry Burn.
3. Cross bridge and, at dog waste bin, go left on path through dunes. Meet track, go left and continue south to boundary of Ministry of Defence land.
4. Curve right on track and follow it west along southern edge of golf course.
5. Approaching pond, remain on track as it swings right, leading north to Barry Links Station.
6. Turn right (signed Carnoustie) and follow surfaced path east to Golf Street Station.
7. Turn right (signed Westhaven) then go left along Links Parade, passing Carnoustie Golf Hotel.
8. Turn right (signed Westhaven), ascending surfaced path.
9. Go left over grass, passing through Black Slab car park and recreation area.
INFORMATION
Distance: 6.5km/4 miles
Ascent: 30m/100ft
Time: 2 hours
Grading: Easy, low level route following good tracks and paths around golf course. Take care to avoid interrupting play and keep dogs under close control
Start/finish: Carnoustie railway station, Station Road, Carnoustie (Grid ref: NO 566344) or adjacent car park on Links Parade
Map: Ordnance Survey 1:50,000 Landranger sheet 54; Ordnance Survey 1:25,000 Explorer sheet 382
Tourist Information: Arbroath iCentre, Harbour Visitor Centre, Market Gate, Arbroath DD11 1PS (Tel 01241 872609)
Public transport: Stagecoach bus service 73 connects Dundee with Carnoustie while ScotRail services on Edinburgh/Glasgow to Aberdeen route stop in Carnoustie.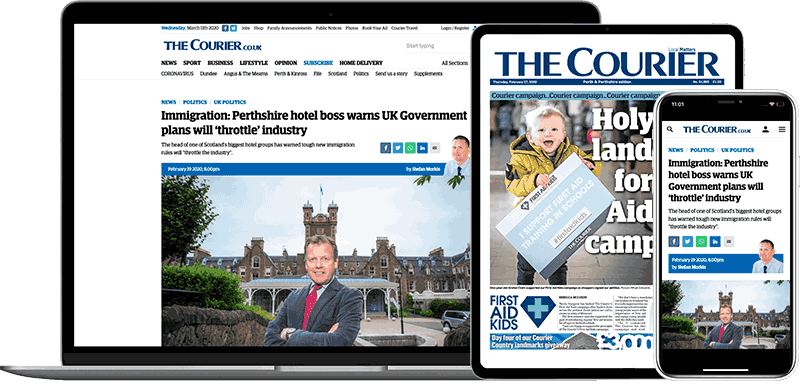 Help support quality local journalism … become a digital subscriber to The Courier
For as little as £5.99 a month you can access all of our content, including Premium articles.
Subscribe