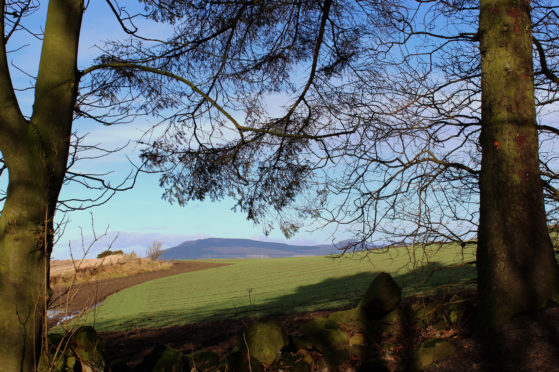 Carden Den, Cardenden, Fife
On August 23, 1826, in the cold light of dawn, two men faced each other across a bleak field in Fife, pistols drawn. On the given signal, Kirkcaldy linen merchant David Landale fired a single fatal shot, killing banker George Morgan and, in the process, preserving his financial reputation, business integrity and, most importantly of all, his personal honour.
It was Scotland's last recorded fatal duel and the setting, above Carden Den, is marked with a simple stone cairn. It is just one of several unexpected treats that make a walk through the secluded and perhaps oft overlooked valley such a pleasure.
Landale was subsequently tried and acquitted of Morgan's murder and later served as Provost of Kirkcaldy while the duelling pistols with their gleaming steel barrels and walnut butts are displayed within the town museum.
Packing gaiters rather than guns and setting off some hours after dawn, I entered the wooded gorge below Cardenden railway station, the trail passing under a sturdy stone viaduct carrying the tracks of the Fife Circle line before rising past village houses into the trees.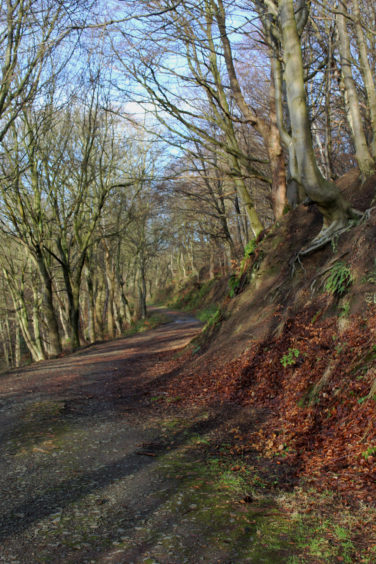 Sheltered by mature beeches, the way stays close to Den Burn, following the lively flow upstream. While nature and human recreation dominate the scene today, this area was once a thriving if grimy industrial site.
From the early years of the 16th century, coal was mined here, the earliest of the Dundonald Colliery pits established in the den. There were at least eight workings and other ancillary buildings, although little trace now remains of these early endeavours.
Paths and steps radiate right and left but stay on the main track and the leafy deciduous canopy soon gives way to tall, slender Scots Pine as the valley narrows and the slopes either side steepen. This is a working plantation, managed by the Forestry Commission.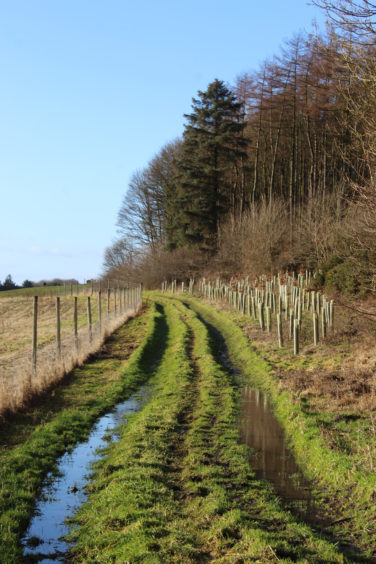 Ignoring a path branching right over the burn, I continued up the glen, the growing rumble of traffic noise heralding the arrival of the busy A92, vehicles passing overhead on a high span of steel and concrete.
Untroubled by their elevated passage, a more robust stretch of gravel track led me on to the next junction where I left Den Burn and, a little further on, climbed out of the valley to the spot where Landale and Morgan met and settled their score almost two centuries ago.
A small cairn of moss-covered stones, almost lost in the grass, records the event while, nearby, there is a more recent pillar and commemorative plaque erected by the people of Cardenden. There is a bench too, a peaceful place to sit below pines and ponder the past.
At this point a short detour to the ruins of Carden Tower, abandoned prior to 1700, is recommended. On the opposite side of the track from the cairn, a sign points the way around the edge of a paddock, fine views over the gorge a bonus.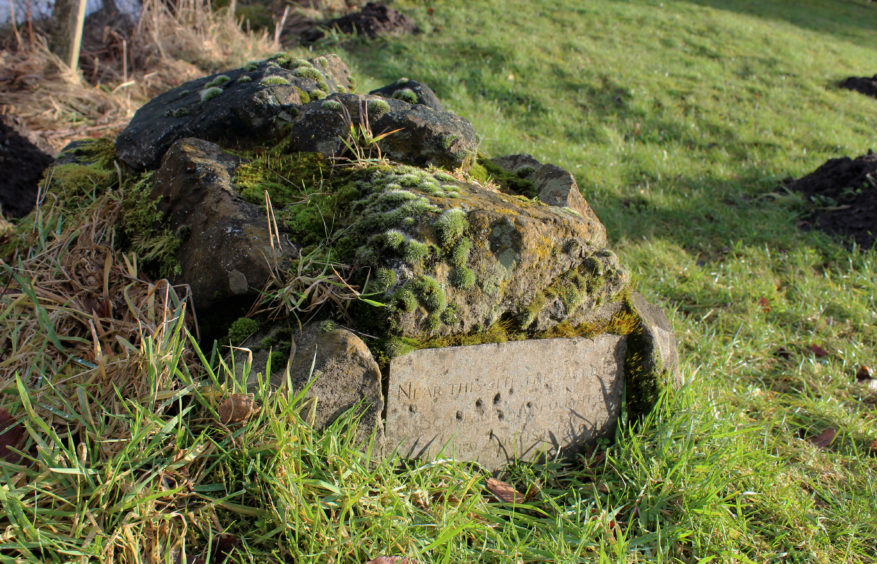 Below an informative plinth, the lower courses of the small 16th century tower house, complete with a grated well, have been preserved.
Fast forward to the present day and the route back to Cardenden negotiates the A92 once again, this time passing over the highway, before branching east to Sunnyside Plantation, the slender strip of woodland offering both a pleasant deviation and vistas north to Bishop Hill and the Lomonds before I descended into the village.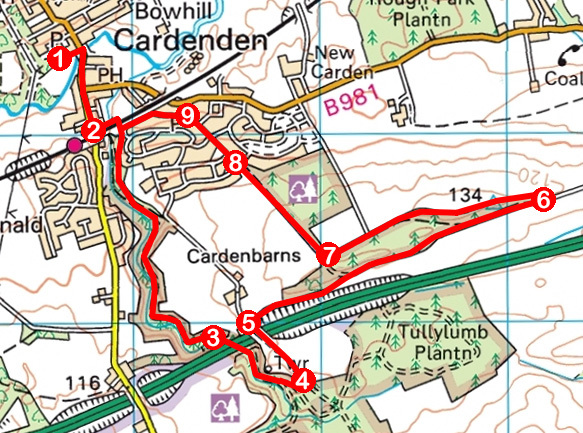 ROUTE
1. Follow path east to Station Road. Turn right and walk south along Station Road to railway bridge spanning road.
2. Turn left, crossing Station Road, and follow surfaced path over Den Burn, under railway and up to junction. Turn right (signed Shawsmill) and follow track south through Carden Den.
3. Pass under A92 and, at next track junction, continue straight ahead then turn left up path to meet track.
4. Turn left and follow track north-west, crossing A92.
5. Turn right through metal gates and ascend track to woodland. Continue east on grassy track then forest track skirting southern edge of Sunnyside Plantation.
6. Turn left at junction beyond houses and follow path west along northern edge of plantation.
7. Turn right and descend woodland path.
8. Continue down Carden Avenue.
9. Turn left at police station. Approaching railway bridge, turn left and ascend Hyndloup Terrace. Bear right on surfaced path to re-join outward route.
INFORMATION
Distance: 8km/5 miles
Ascent: 130m/430ft
Time: 2 hours
Grading: Easy, low level route following tracks and paths through woodland. Stout footwear recommended as some sections can be muddy underfoot
Start/finish: Wallsgreen Park, off Station Road, Cardenden (Grid ref: NT 216954) or Cardenden Station
Map: Ordnance Survey 1:50,000 Landranger sheet 58; Ordnance Survey 1:25,000 Explorer sheet 367
Tourist Information: Kirkcaldy Galleries, War Memorial Gardens, Kirkcaldy KY1 1YG (Tel 01592 583206)
Public transport: Stagecoach bus service 32 from Kirkcaldy/Glenrothes or train (Fife Circle). Arriving at Cardenden Station, start at point 2