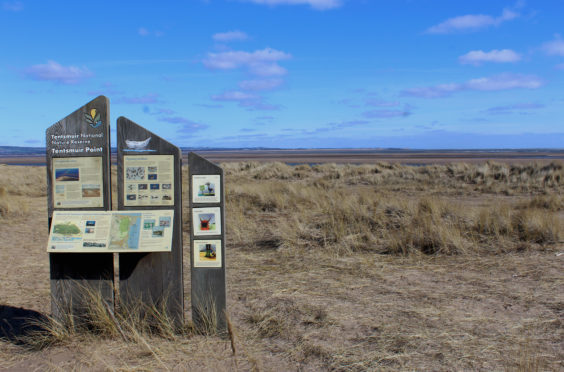 Tentsmuir Forest, Leuchars, Fife.
The landscape of Tentsmuir is a constantly changing one. While many seafront communities live under the ever-present shadow of coastal erosion, Tentsmuir is one of the fastest growing parts of Scotland.
Swelled by tidal currents and the outflow of the River Tay, the shifting shoreline of sandy beach and rolling dunes backed by forestry is expanding at the rate of around five metres a year.
And, arriving in the Forestry Commission car park that serves popular Kinshaldy Beach, I noticed change here too. Once sheltered by evergreens, at the end of 2015 a swathe of tall, unstable Corsican pines was removed from the area, creating a more open outlook. While the scars of this felling remain, grassy banks and new planting are bedding in.
Lying between the mouths of the Tay and Eden rivers and planted in the 1920s, Tentsmuir Forest covers 1500 hectares and consists mainly of Scots and Corsican pine.
Home to red squirrels, roe deer, herons, woodpeckers and colonies of bats, a network of tracks and paths and a selection of waymarked trails guide walkers, cyclists and horse riders through the plantation.
This is also a prime place to spot our largest bird of prey, the white-tailed eagle (also known as the sea eagle). Re-introduced to Scotland a decade ago, they have become a regular sight around Tentsmuir where they come to hunt along the coastline and in the river estuaries.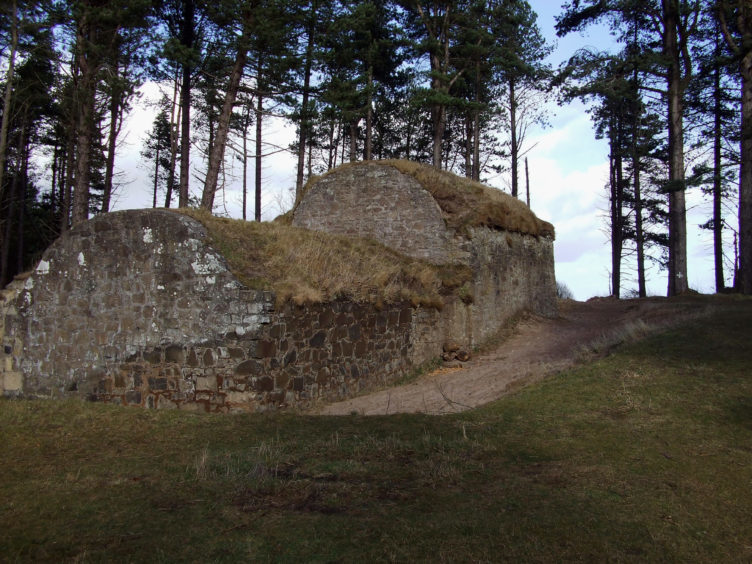 At the northern end of the car park, I joined the Fife Coastal Path. The long-distance way cuts through the forest and I followed it north, as far as an old ice house.
An early form of deep freeze, the squat stone structure dates from the mid-19th century and was used to store salmon, ice sourced from nearby ponds in winter. Today, bats roost in the dark chamber.
Branching off the forest road here, I wandered seaward, entering Tentsmuir National Nature Reserve, where the way weaves through scrubby woodland grazed by Highland cattle during the summer months.
Munching shrubs, bushes and undergrowth, the hairy beasts are part of a concerted effort to keep the coastal heathland tree-free, conserving the natural landscape for a broader array of wildlife and plants.
En route to an observation post gazing out across the ocean, I paused briefly at a wee railway wagon mounted on a plinth, a reminder of less peaceful times.
Employed in the construction of the Tentsmuir Coastal Defences – a string of tank traps, pillboxes and observation posts built in 1941 to prevent enemy landings – the truck was abandoned once the job was complete but resurfaced decades later in the dunes during a storm.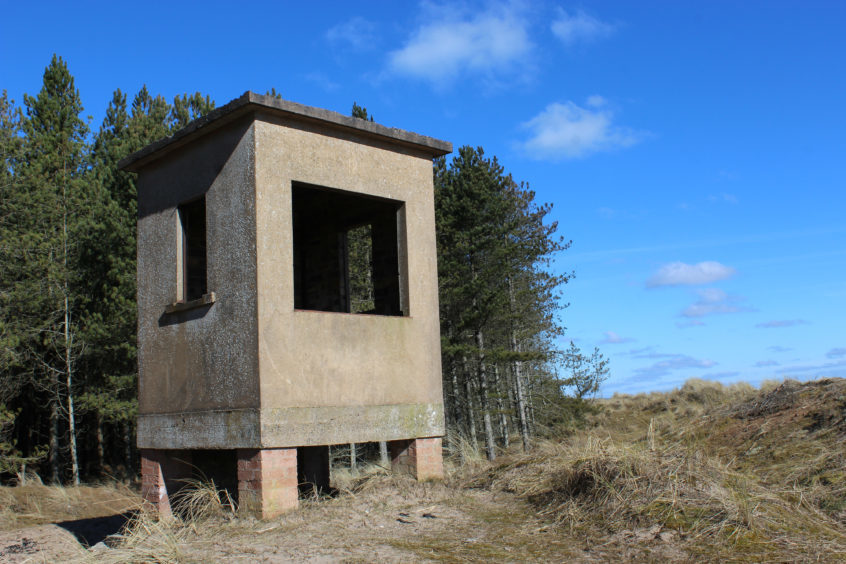 The green corrugated iron lookout cabin saw me turn south, a clear path crossing the heathland that lies between the forest and dunes, where sheltered blue lagoons attract ducks and seabirds.
The trail leaves the nature reserve at an information board and, ignoring a path leading back into the trees, I made the short detour up to a derelict Second World War observation post before passing the fenced compound of a former salmon fishing bothy complete with a corrugated iron shed that oozes both character and rust.
Where the trees part, the car park lies but, before heading home, I could not resist taking a wander out through the grassy dunes to Kinshaldy Beach and Tentsmuir's shifting sands.
ROUTE
1. Pass round metal barrier gate on northern edge of car park and follow gravel forest road (Fife Coastal Path) north to signed Junction 1.
2. Continue straight ahead (signed Ice House), following track 2km north to ice house.
3. Approaching ice house, turn right on track. Heading east towards the sea, pass through wooden kissing gate and follow path through woodland and across heathland to elevated green corrugated iron shed.
4. Bear right at corrugated iron shed and follow path south through dunes.
5. Exit Tentsmuir National Nature Reserve at gate by information board and continue south on path.
6. Continue straight ahead at junction (signed Car Park 1 mile), passing derelict wartime observation post and, further on, fenced off former salmon fishing bothy.
7. Turn right and, following any of several beach access paths, head inland to car park.
INFORMATION
Distance: 5.6km/3½ miles
Ascent: 50m/165ft
Time: 2 hours
Grading: Easy, low-level hike following good tracks and paths through forest and along coastline. Stout footwear recommended
Start/finish: Tentsmuir Forestry Commission Car Park, three miles north-east of Leuchars (Grid ref: NO 498242). £2 parking charge payable at automatic barrier gate on approach road. Car park open daily 8am to 8.30pm
Map: Ordnance Survey 1:50,000 Landranger sheet 54 or 59; Ordnance Survey 1:25,000 Explorer sheet 371
Tourist Information: St Andrews iCentre, 70 Market Street, St Andrews KY16 9NU (Tel 01334 472021)
Public transport: None