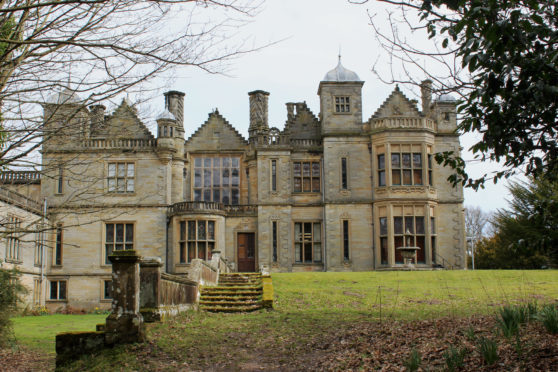 Kilgour and Arraty Craigs, Falkland, Fife
Once the hunting ground of the Stuart kings and queens of Scotland who rode out from Falkland Palace in pursuit of deer and wild boar, Falkland Estate is now a peaceful place where people are learning to live and work sustainably and appreciate what the great outdoors has to offer.
Lying in the shadow of the Lomond Hills, this ecologically sound landscape of farmland and forestry includes a network of walking and cycling trails, the perfect combination of conservation and recreation. And, while wild boar no longer forage in the woods, deer and red squirrels are among wildlife spotted by those who step quietly.
West of Falkland Palace – built on the site of a 12th century shooting lodge established by the Earls of Fife – The Stables, with its visitors' car park, was my gateway to the rural delights of the estate.
The restored early 19th century quadrangle is now the hub of activities here, base for the Centre for Stewardship, which looks after the land, and home to a café and information point.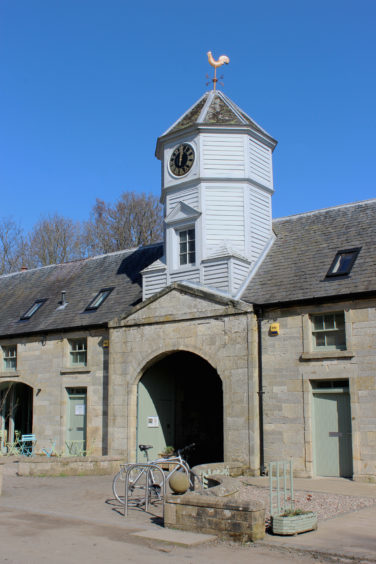 Hiking along the bluebell-lined old eastern driveway leading to House of Falkland, I branched right across Maspie Burn and, pausing now and then to view the prominent peak of East Lomond to the south, followed a track and then paths by playing fields, farmland and woodland to Pillars of Hercules.
Above an enchanting forest den, an organic café and farm shop offers refreshment ahead of the road walk west while a charming wee bothy used by the Home Guard during the Second World War is now a holiday let.
Cutting through Chancefield Wood and skirting by fields sloping gently south towards the wooded, craggy flanks of the Lomond Hills, the quiet country lane ends by the farm cottages of Kilgour, a surfaced track continuing west to poultry sheds at Wester Kilgour.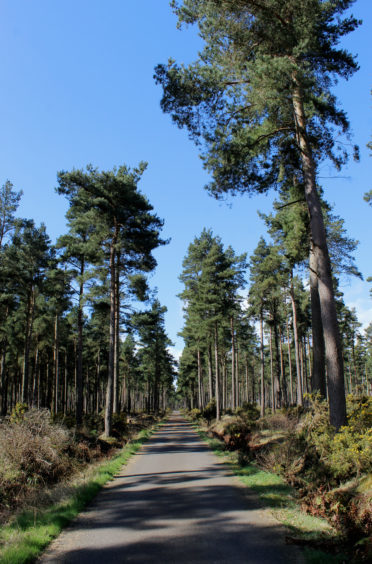 Here the way enters the grandly named Barrington Muir Plantation, tall, slender Scots Pines rising regally above me. Immediately, I heard the distinctive scrabbling of a red squirrel scampering up one of the trunks. I spotted the creature just before it disappears into the high branches.
Leaving the signed trail to Strathmiglo where it swings north, a rough gravel track led me up through Drumdreel Wood, the way curving left as it climbed, turning east for the high-level return home.
Undulating through the trees, the track runs along the base of a steep escarpment topped with rocky outcrops that rises on to the eastern shoulder of West Lomond, the highest point in Fife.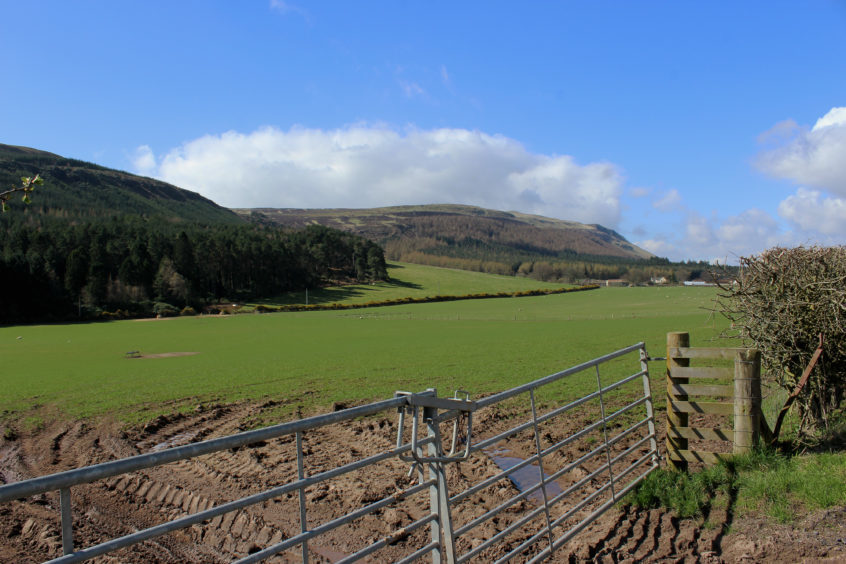 Beyond Arraty Den, where the track crosses the lively Arraty Burn, the milder slopes down to the left, carpeted in heather, bracken and, in places, rhododendron, grow steeper, the way cutting between Arraty Craigs above and the rocky bluffs of Kilgour Craigs below.
Just beyond a waymarked junction where a path rising from the left joins the track and another branches right, a slim trail squeezes between gorse bushes to an exposed viewpoint perched above Kilgour Craigs where there is a great vista over the Howe of Fife.
Onward from here, the track passes Witches' Cave – a rocky outcrop where walkers can sit beneath an overhanging lip – before leaving the forest and running between hedgerows of beech to the foot of Maspie Den, below House of Falkland, from where I wandered back to The Stables.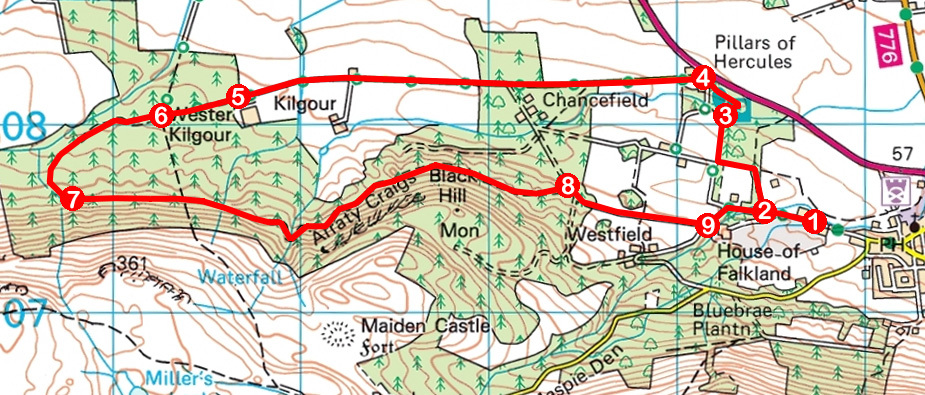 ROUTE
1. Exit car park and walk west, past The Stables, to three-way junction. Take the middle line to next junction.
2. Turn right (signed Pillars of Hercules), cross bridge and follow track past cricket ground. Turn left on path skirting edge of playing field, pass through gap in wall and turn right, descending into woodland, and drop to stone bridge.
3. Cross bridge and loop up to Pillars of Hercules.
4. Pass café and walk 2.5km west on minor road (signed Strathmiglo) to Wester Kilgour.
5. Pass barrier gate and continue west on surfaced track.
6. Leave surfaced track and continue ahead on gravel track, bearing left at next junction.
7. Curving left, ignore track branching right and follow main track 2.5km east.
8. Turn right at information board then fork left under metal arch and follow track east.
9. Go left, down surfaced track, then bear right to return to The Stables.
INFORMATION
Distance: 10km/6¼ miles
Ascent: 190m/630ft
Time: 3-4 hours
Grading: Moderately easy hike following tracks, paths and minor roads through farmland and forest with some ascent. Stout footwear recommended
Start/finish: Falkland Estate Stables car park, 500m west of centre of Falkland via High Street and West Port (Grid ref: NO 247074). £2 'suggested donation' for parking
Map: Ordnance Survey 1:50,000 Landranger sheets 58 and 59; Ordnance Survey 1:25,000 Explorer sheet 370
Tourist Information: St Andrews iCentre, 70 Market Street, St Andrews KY16 9NU (Tel 01334 472021)
Public transport: Stagecoach bus service 64, linking Glenrothes and St Andrews, stops in Falkland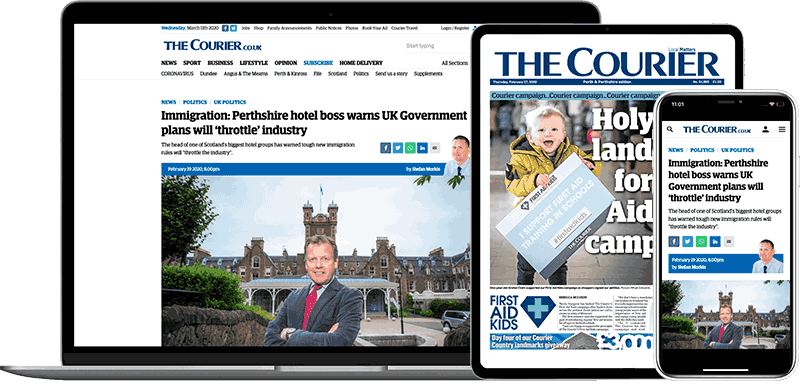 Help support quality local journalism … become a digital subscriber to The Courier
For as little as £5.99 a month you can access all of our content, including Premium articles.
Subscribe