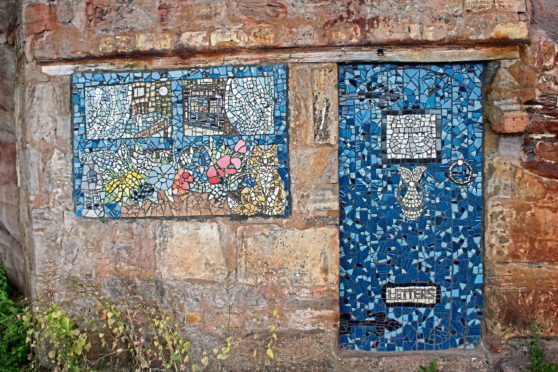 Dysart & West Wemyss, Fife
While Dysart is now considered a suburb of Kirkcaldy, it was, up until the 1930s, a thriving community with its own historic roots firmly embedded in its harbour and a wealth of industry that included salt production, coal mining, fishing and boatbuilding.
It has one of the most dramatic harbours on this stretch of the Fife coastline, the vertiginous back wall a throwback to its days as a quarry from where stone for local landmarks such as 15th century Ravenscraig Castle and St Serf's Tower was cut.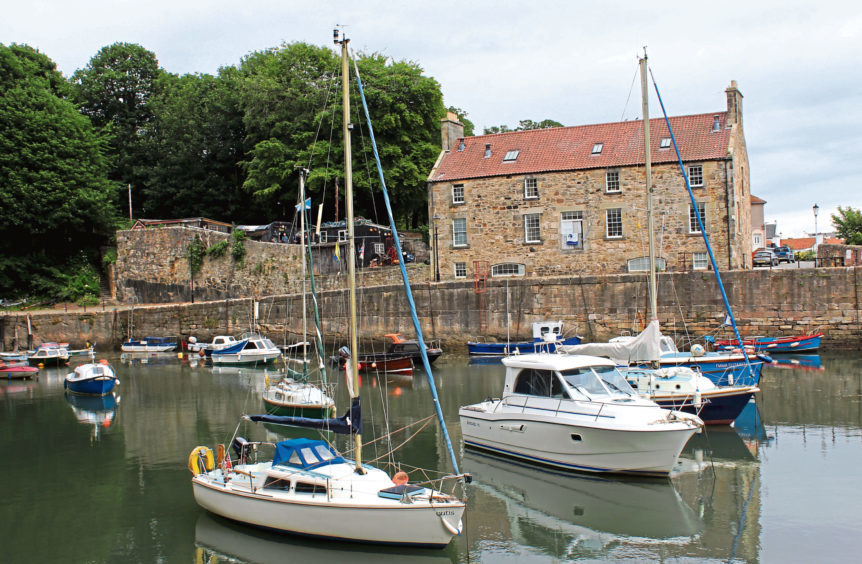 Like many places, Dysart's fortunes have fluctuated over the centuries and today the port is a haven for yachts and dinghies.
Restored, the imposing 18th century Harbourmaster's House, on the delightfully named Hot Pot Wynd, is a coastal centre, bistro and headquarters of the Fife Coast and Countryside Trust, which looks after the popular Fife Coastal Path.
Entering the harbour via a tunnel at the western end of the anchorage, the long-distance trail would guide me up the shoreline, visiting some of the remnants of the area's industrial past on my way to West Wemyss.
I set out along Pan Ha', past a row of traditional whitewashed cottages. This is one of the village's earliest streets, the name coined from the clusters of steaming saltpans that lined the briny waters of the estuary.
Behind the restored houses, the rugged stonework of 16th century St Serf's Tower pokes up from the ruins of a church that date from much earlier times.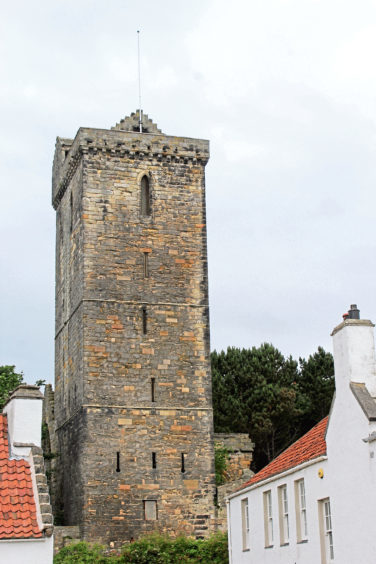 More recent housing overlooks the waterfront path as it begins to climb from the river, rising above the blackened lower fringes of grassland that slope down from the site of Frances Colliery.
Opened in 1850 to extract coal from under the sea, the colliery remained in production until 1984 when, during the miners' strike, a series of underground fires broke out. Mothballed briefly, the mine closed in 1988 and the site was later cleared
Only the pithead winding gear remains, a prominent landmark, and, at the end of Edington Place, where I joined the Fife Coastal Path proper, there is a memorial to the men and women who laboured in the colliery and to those who died underground.
The trail runs from the memorial along the top of grassland below which mine spoil lies, passing the towering metal headframe before dipping through woodland capping Blair Point, steps leading down to a swathe of pebble beach, at the far end of which is West Wemyss.
The village was established by the Wemyss family and, like Dysart, was originally a centre of salt production. However, from the 15th century, coal from the estate's growing network of pits was the major export.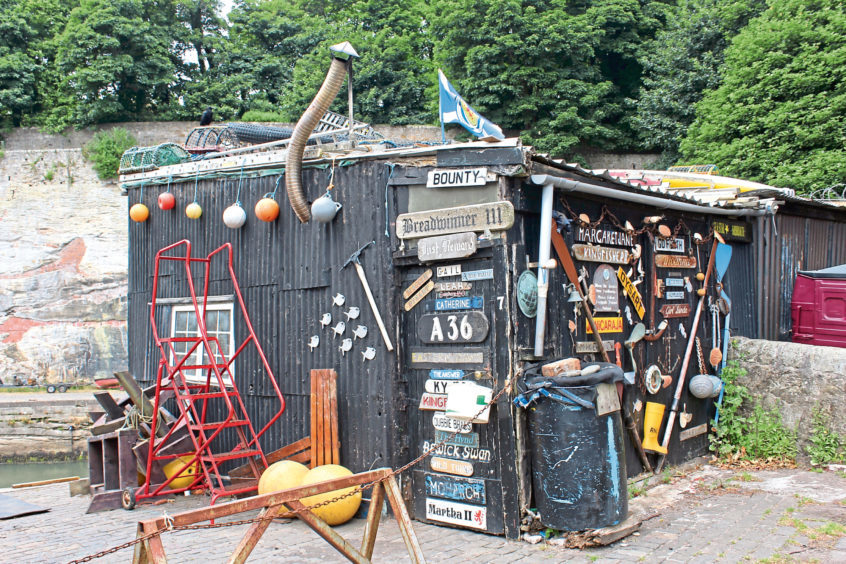 Ahead of the harbour, I passed private Chapel Gardens, part of the policies of Wemyss Castle, where family lairs lie behind a protective seawall adorned with arches and a pair of towers, and, a little further on, a picnic area with a mosaic patterned door and window set into the rock.
Both the village and the harbour are well worth exploring before entering Chapel Wood for the return to Dysart. Climbing above a now sealed off tunnel linking the harbour with inland Coaltown of Wemyss, the way soon flattens off, weaving through peaceful, leafy woodland peppered with banks of rhododendron, a very pleasant antidote to the industrial legacies lining the coastline.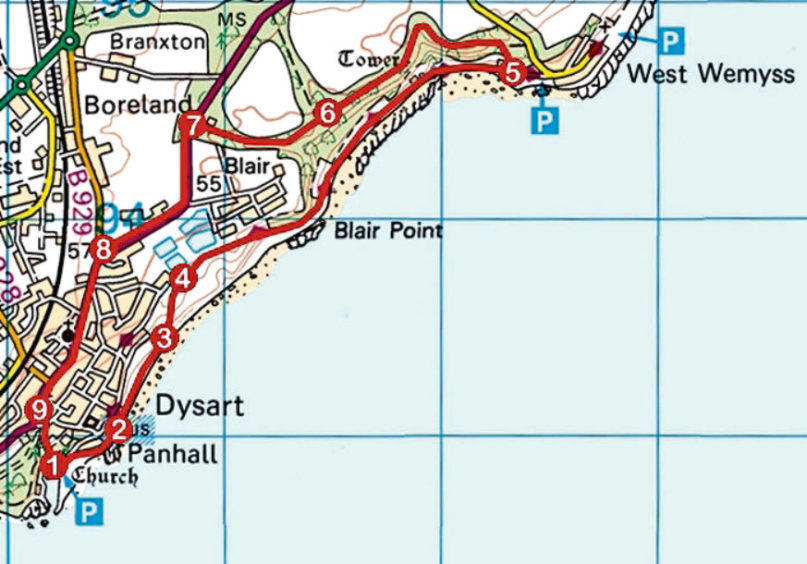 ROUTE
1. From car park on Shore Road, adjacent to harbour, follow Pan Ha east along waterfront.
2. Continue ahead on waterfront path.
3. Ascend path past recreation area then steps to playing field. Cross grass and bear right along Edington Place to Frances Colliery Memorial.
4. Continue ahead along Fife Coastal Path to West Wemyss.
5. Approaching harbour, pass single-storey, flat-roofed stone bothy then, in a few metres, branch left on path rising into and running west through Chapel Wood.
6. Where path forks by small pool, bear left and continue to meet A955 beyond gate and ruined lodge.
7. Cross A955, turn left and follow roadside footpath to Dysart.
8. Turn left at roundabout and follow Normand Road (A955) down through Dysart.
9. Pass Dysart Kirk then go left, descending path through park. Cross West Quality Street and bear right (signed Harbour), descending Hot Pot Wynd to harbour.
INFORMATION
Distance: 6.8km/4¼ miles
Ascent: 125m/410ft
Time: 2-3 hours
Grading: Easy, low-level coastal and woodland walk following good paths, tracks and pavements with some short sections of strenuous ascent. Stout footwear recommended
Start/finish: Harbourmaster's House, Dysart Harbour, Hot Pot Wynd, Dysart (Grid ref: NT 302928). Car park on adjacent Shore Road
Map: Ordnance Survey 1:50,000 Landranger sheet 59; Ordnance Survey 1:25,000 Explorer sheet 367
Tourist Information: St Andrews iCentre, 70 Market St, St Andrews KY16 9NU (Tel 01334 472021)
Public transport: Stagecoach bus services 7, X58 and X60 stop in Dysart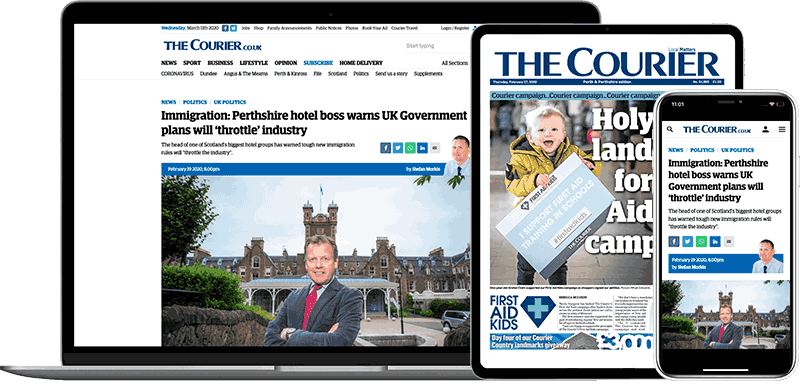 Help support quality local journalism … become a digital subscriber to The Courier
For as little as £5.99 a month you can access all of our content, including Premium articles.
Subscribe