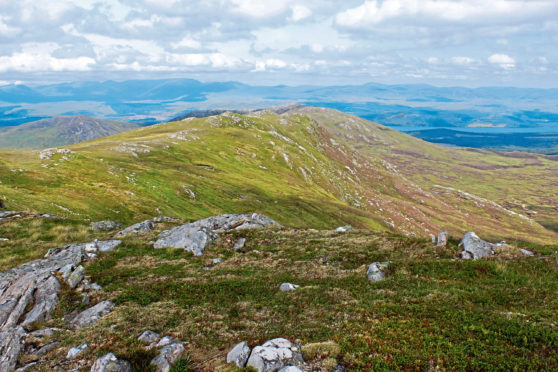 Cam Chreag, Glen Lyon, Perth & Kinross
Remnants of the great Caledonian Forest that once covered much of Scotland are rare, particularly in the Southern Highlands.
However, travel up the country's longest and loneliest valley – Glen Lyon – and a patch of this ancient pinewood survives, relics of a primeval plantation that have been growing here for 7000 years.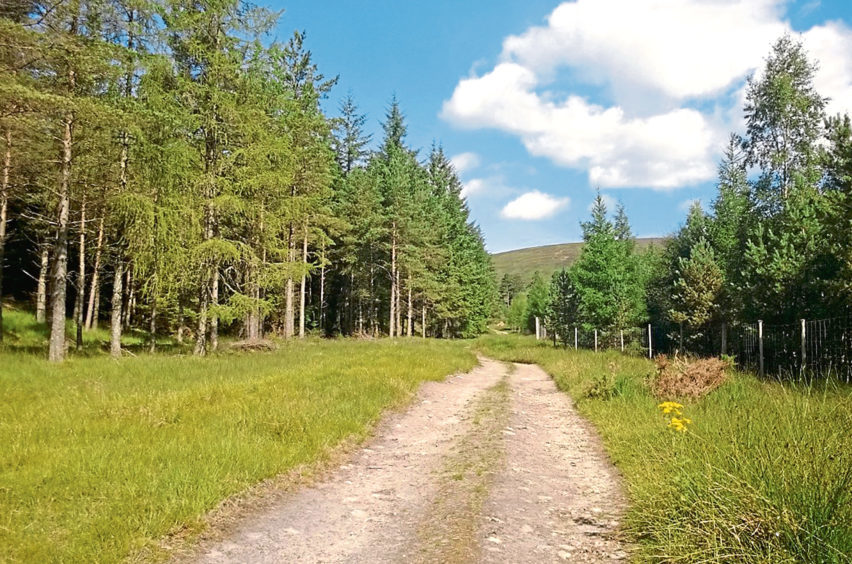 The local estate has been working not only to conserve these last vestiges but to expand native woodlands, felling commercial interlopers to make way for homegrown species like Scots Pine and birch.
Last summer, I explored Kerrowmore Woods, above Bridge of Balgie, but, when I visited recently, I discovered the network of paths has now been closed, allowing the estate to fell a significant chunk of timber and plant new pine over the next couple of years, creating a more natural landscape.
The trails around Innerwick and through Ben Meggernie Birchwood remain open, handy as I planned to use one of these ways to climb above the treeline to the summit of Cam Chreag, a Corbett rising to the west of Ben Meggernie.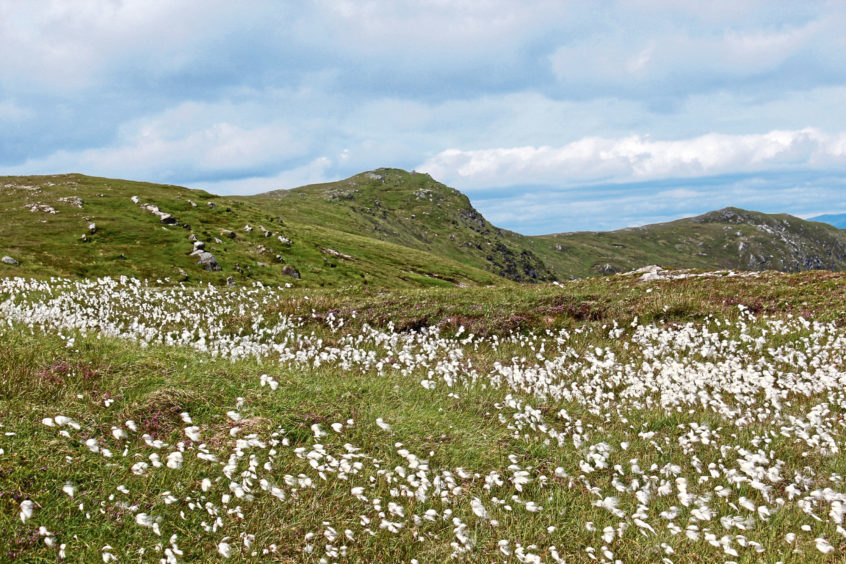 The estate car park at Innerwick was my starting point and, from here, I wandered up through the forest, scattered pine and larch to my right affording glimpses further up the glen.
The obvious track to the east, rising over the shoulder of Beinn Dearg into Lairig Ghallabhaich, is a well-trod right of way linking Glen Lyon with Loch Rannoch, to the north. It concludes its journey in Perthshire's only other tract of Caledonian Forest, the Black Wood of Rannoch.
I, however, turned west at an intersection beyond the trees, crossing Allt a' Choire Uidhre by a sturdy wooden bridge ahead of the ascent into Coire Odhar beginning proper, the flanks of Cam Chreag now in view high above me.
The gravel road climbs steadily, a swathe of restored pine and birch woodland covering the slopes of Ben Meggernie across the valley, before dipping to re-cross Allt a' Choire Uidhre. Savour this brief respite for the gradient swiftly kicks back in.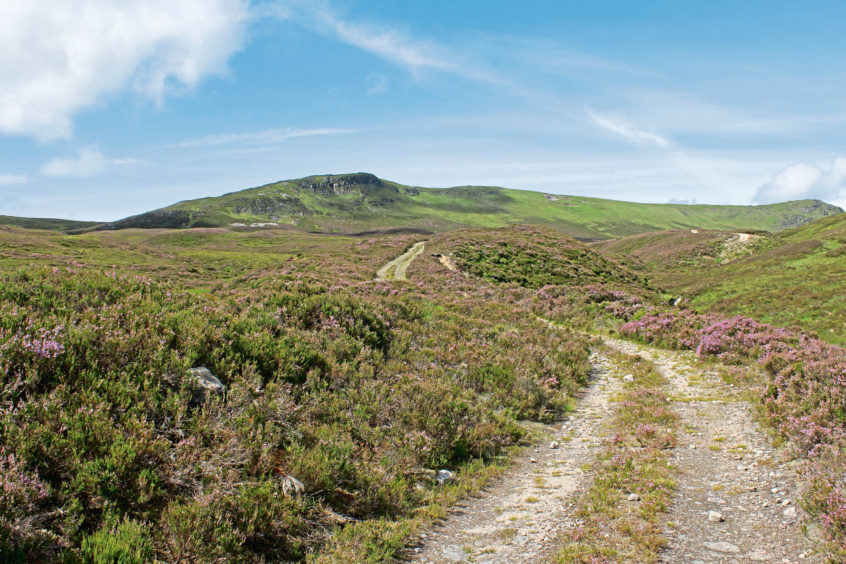 As I plodded on, sweat dripping from my brow, a trio of stalkers trundled past me on their all-terrain buggy, off to search the high coires for deer, and I could not help but feel just a little envious of their mode of transport as they zipped effortlessly up the hill track ahead of me.
Reliant solely on my legs, I pushed on up the valley, the track weaving back and forth through the heather before finally flattening out as it approached the col between Cam Chreag and the rounded hump of Meall nam Maigheach.
A wee corrugated iron estate hut offers rudimentary shelter here, although the route to the top of the hill branches off just ahead of it, an obvious line of ATV tracks crossing peaty ground before getting stuck into the slope.
Where the tracks end, the ascent continues over grass. Bearing a little to the right, I passed an exposed patch of peat before hauling myself on to the ridge where a slender path concludes the climb to the summit.
On a clear day, it is a fine viewpoint with vistas north over Loch Rannoch and south to the Tarmachan Ridge and the mountains of the Lawers range, reason enough to sit awhile in the lee of the cairn and look out across a landscape that was once almost completely wooded.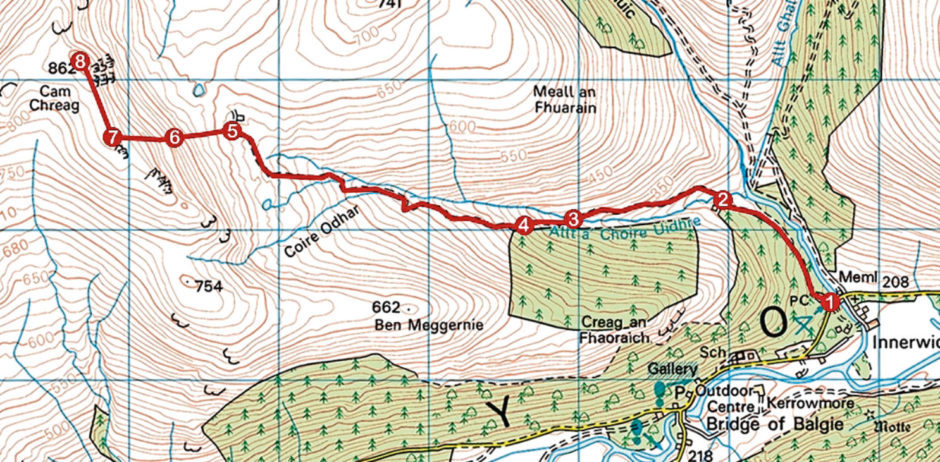 ROUTE
1. Pass round metal barrier gate at top of car park and follow track 1km north-west through forest.
2. Ignore track branching down to right and continue ahead, descending to cross bridge spanning Allt a' Choire Uidhre. Once over, bear left and ascend valley track.
3. Descend to re-cross Allt a' Choire Uidhre at bridge and continue up track to junction.
4. Fork left and continue to ascend track.
5. Approaching corrugated iron hut, branch left off track at bend and ascend rough but distinct line of all-terrain vehicle tracks over heathery slope.
6. Where tracks end, continue to climb steeply over grass, passing a prominent bank of exposed peat, to reach the ridge.
7. Turn right and follow faint path running along and up broad ridge to summit cairn.
8. Return to Innerwick by the same route.
INFORMATION
Distance: 12km/7½ miles
Ascent: 660m/2200ft
Time: 4-5 hours
Grading: Challenging and strenuous hike to the summit of a Corbett, suitable for fit and experienced hillwalkers, with a good track for much of the way. Keep dogs under close control to protect livestock and wildlife
Start/finish: Meggernie Estate car park, Innerwick, Glen Lyon (Grid ref: NN 586475)
Map: Ordnance Survey 1:50,000 Landranger sheet 51; Ordnance Survey 1:25,000 Explorer sheet OL48
Tourist Information: Perth iCentre, 45 High Street, Perth PH1 5TJ (Tel 01738 450600)
Public transport: None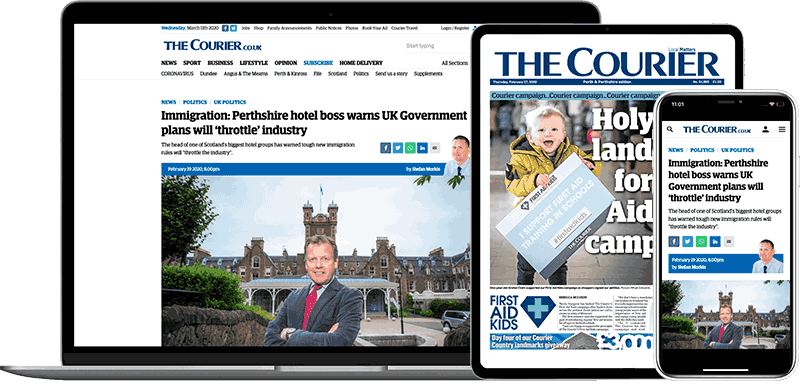 Help support quality local journalism … become a digital subscriber to The Courier
For as little as £5.99 a month you can access all of our content, including Premium articles.
Subscribe