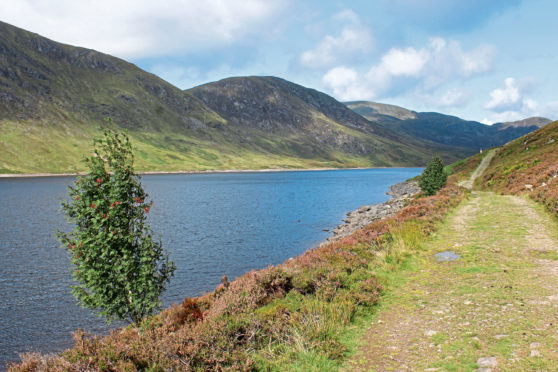 Ben Chonzie, Crieff, Perth & Kinross
Scotland's Munros all have tried and tested, well-trod trails to their tops. In some cases, these are not the most inspiring ascents, more a means to an end for those intent on ticking off the summit.
Ben Chonzie is a prime example. The most popular route up is from Glen Lednock, above the Perthshire village of Comrie, where a track and then path offer, by Munro standards, easy access from the west.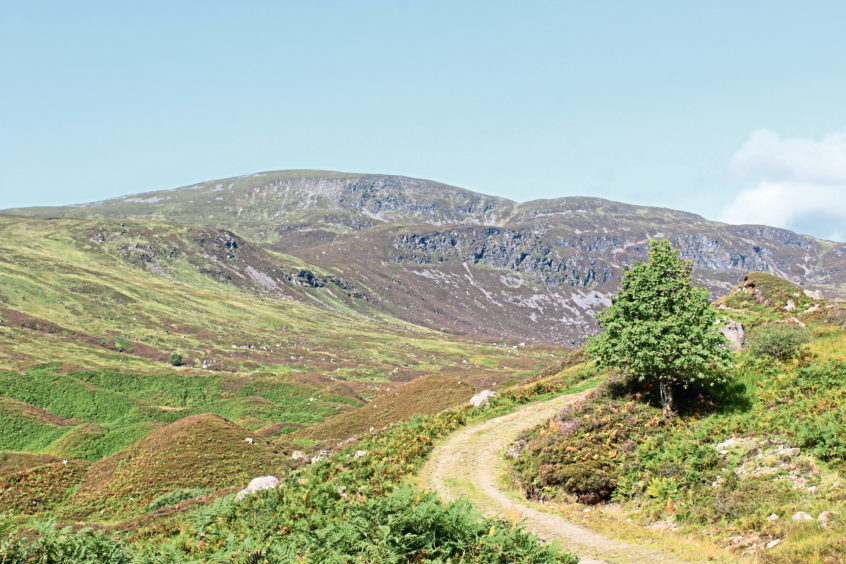 Arguably more interesting is the approach from the east. It frames the mountain in a better light, affording impressive views up Glen Turret, over its reservoir, to the peak's craggy eastern flank. Combine this with a high-level return, passing over Carn Chois, for a longer but more scenic and rewarding day out.
My start point was the dam that holds back the waters of Loch Turret. It lies at the top of a three mile stretch of single-track road that climbs from Hosh Farmhouse, just beyond the Famous Grouse Experience on the western edge of Crieff, dodging potholes and sheep along the way.
From the angular boathouse at the eastern end of the embankment a track led me along the lochside, the way rising and falling over the contours of the land, Ben Chonzie always in my line of sight at the top of the glen.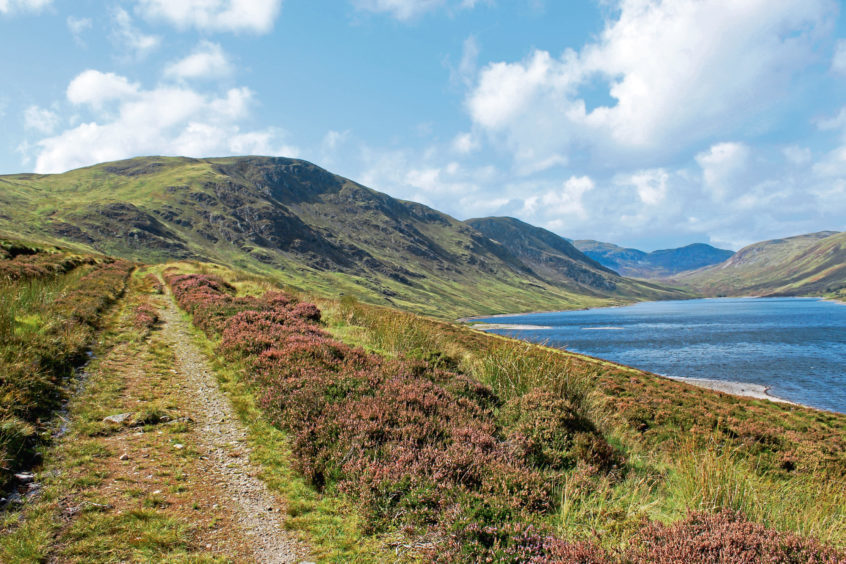 Beyond the end of Loch Turret, the track roams over and round shapely mounds of glacial moraine to reedy Lochan Uaine, which nestles in a hollow below the peak. It ends by the concrete base of a former hut and, from here, a strenuous climb to Bealach na Gaoith, gateway to the top, beckons.
A distinct enough grassy path rises to the right, avoiding the worst of the wet ground as it loops up to meet an old fence line at the foot of the rocky, steeper slopes of Biorach a'Mheannain. Here, the trail becomes more distinct, bearing left along the fence line before striking up through a slender gap in the stone and scree to the col.
The summit lies to the south-west, a well-graded ascent accompanied, on a clear day, by marvellous mountain views, leading to Ben Chonzie's shelter cairn from where there is an excellent vista south over Loch Turret and to my second top of the day, Carn Chois.
Once again, a fence line acted as my guide, an accompanying path coasting over the broad ridge to the prominent little cairn-topped mound of Meall na Seide.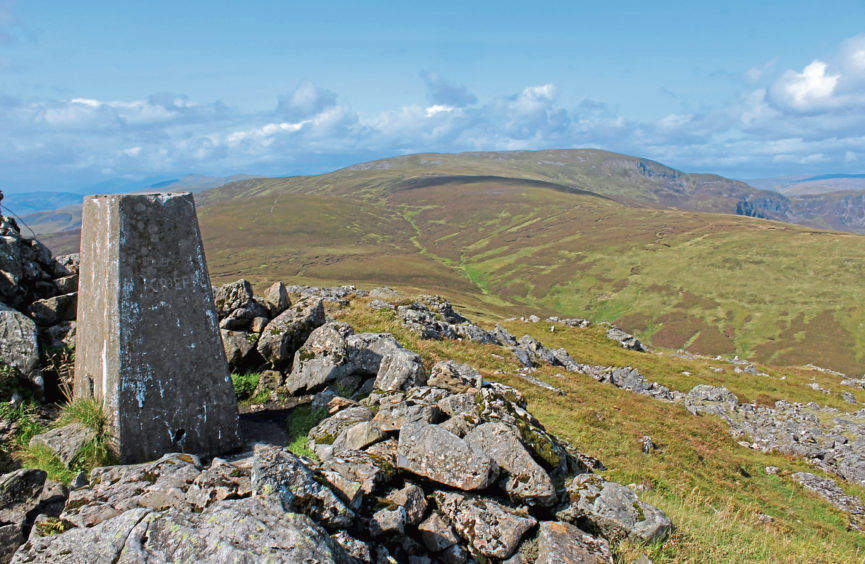 After negotiating soggy ground in the base of the col below, the ascent of Carn Chois was straight forward enough and, while the top is flanked by rock, bear right through the collapsed corner of a wall and a wee path weaves up to the trig point.
With Loch Turret below me, the best route down to the dam was not immediately obvious. But, wandering towards an outlying cairn, I branched right before reaching the pile of stone, an ATV track descending towards a fence and, staying to the left of the posts and wire, I picked up a slim path.
The way soon curves left, dipping over rough pasture. The trail becomes less distinct and is easily lost but continue down to a gate and the route beyond is clearer as it drops to cross the rocky channel of a stream before descending to meet a track leading to the dam.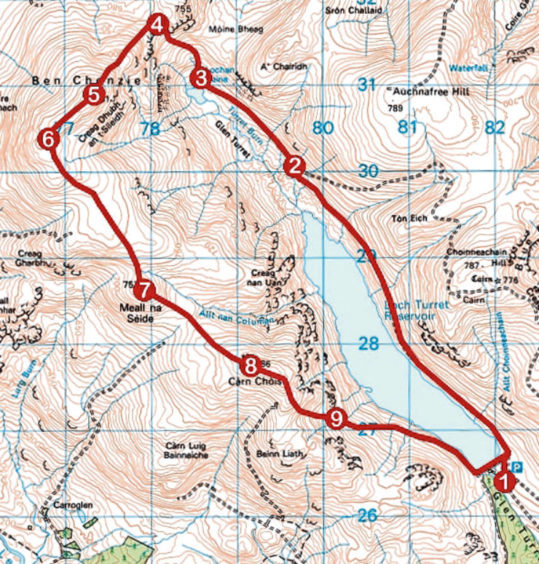 ROUTE
1. Ascend path to boathouse, cross metal stile and continue up track to junction. Turn left and follow track 4.4km north up Glen Turret.
2. Turn left at junction and continue up Glen Turret track to Lochan Uaine.
3. Where track ends, continue ahead, curving right at base of former hut, and ascend grassy path. Where trail forks, go right, ascending to meet line of fence posts. Bear left, climbing to col above.
4. Turn left and ascend path by fence line to Ben Chonzie summit.
5. Descend path south-west by fence line for 750m.
6. Turn left and descend south-east on path parallel with fence line. Cross peaty dip and ascend Meall na Seide.
7. Descend path south-east into col and ascend Carn Chois.
8. From trig point, head east towards outlying cairn but break right before it is reached, descending slim grassy path by fence bearing left down slope to gate.
9. Descend grassy path to meet track leading to dam.
INFORMATION
Distance: 16km/10 miles
Ascent: 780m/2580ft
Time: 5-6 hours
Grading: Challenging mountain hike with sections of prolonged and strenuous ascent, suitable for experienced, well equipped hillwalkers. The route follows tracks and paths although in places these can be indistinct. Keep dogs on the leash at the request of the estate
Start/finish: Car park at Loch Turret dam, four miles north-west of Crieff (Grid ref: NN 821264)
Map: Ordnance Survey 1:50,000 Landranger sheet 52; Ordnance Survey 1:25,000 Explorer sheet OL47
Tourist Information: Perth iCentre, 45 High Street, Perth PH1 5TJ (Tel 01738 450600)
Public transport: None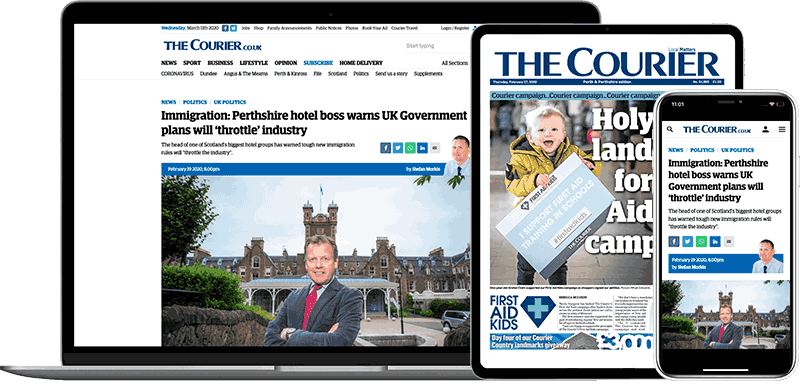 Help support quality local journalism … become a digital subscriber to The Courier
For as little as £5.99 a month you can access all of our content, including Premium articles.
Subscribe