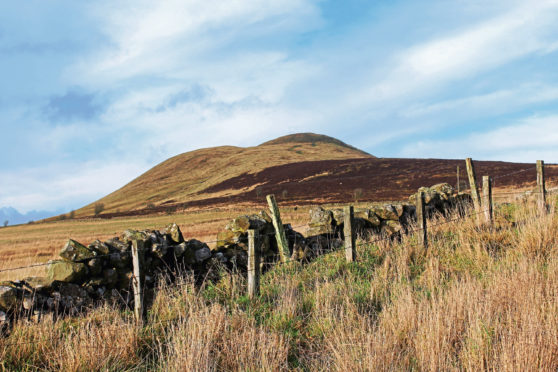 To start the New Year (or indeed end the old one) on a high, there are few summits in this part of the country more prominent and accessible than East Lomond in Fife.
Tall enough to afford extensive vistas over the surrounding landscape but straight-forward enough to ascend in all but the worst weather conditions, it is one of my favourite spots for a brisk winter hike.
This wee hill with the big outlook is most commonly climbed from either the royal burgh of Falkland, which sits at the foot of its steep northern flank, from Craigmead, where a car park occupies the col between East Lomond and her sister summit, West Lomond, or from Purin Hill car park, on the eastern shoulder.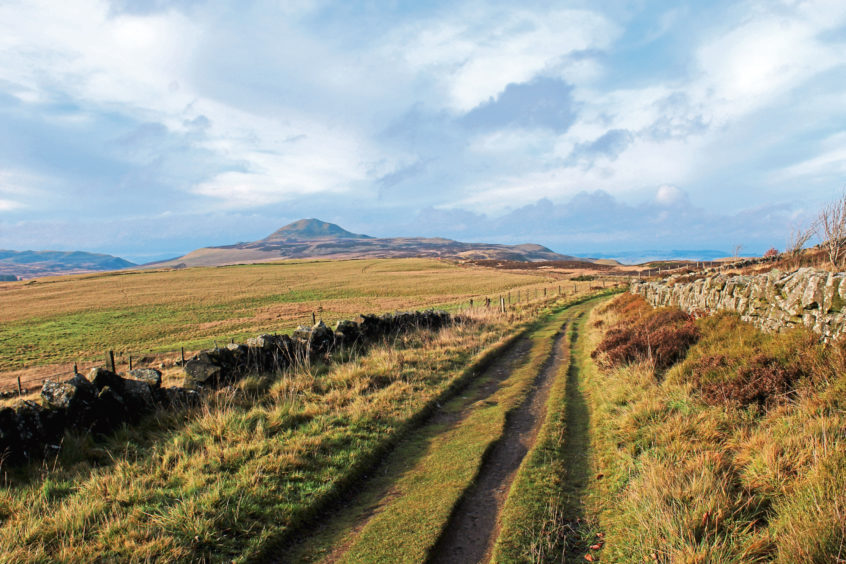 There is, however, another option, an approach from the south, starting on the periphery of Glenrothes and following paths and tracks up through farmland and forestry and over moorland on to the exposed top.
The route begins at Fife Coast and Countryside Trust's Pitcairn Centre which not only provides a car park and access point to the Lomond Hills but also to a network of trails through Formonthills Community Woodland and Coul Den Nature Reserve.
A blend of established trees and new planting interspersed with open ground, wildflower meadows and sculptures, the community woodland was established in the 1990s while the neighbouring nature reserve occupies the bowl of a former reservoir.
Striking out between the two, I wandered below broadleaves, an old wall leading me past evergreens, where I spotted the distinctive cone of East Lomond through a gap in the conifers, before dipping to cross Coul Burn.
A little way downstream, a reservoir built in 1890 supplied water from the burn to the John Haig whisky bottling factory in Markinch. Decommissioned in the 1980s when the site closed and partially drained, the shallow loch is now a haven for amphibious wildlife and birds.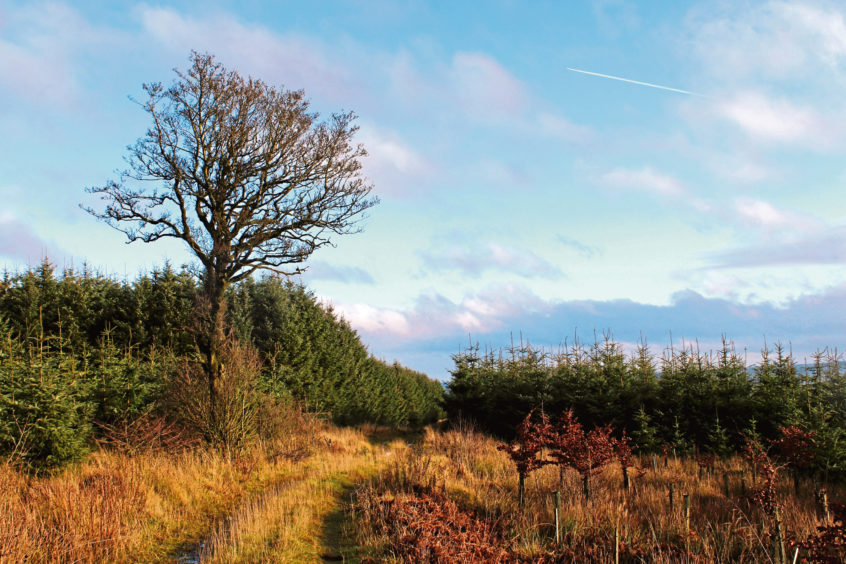 The path runs by the burn briefly before climbing first by a band of woodland and then between fields to a plantation cloaking the southern slope of East Lomond.
Above the conifers and a band of Scots pines, open moorland beckons, the trail weaving up through heather to Purin Hill car park with its lofty metal transmitter masts, modern day landmarks.
The car park, with its information boards and viewpoint indicator, offers a flat spot to pause, catch breath and cast eyes over the surrounding countryside before embarking upon the final push to the top.
Below the masts, a broad, well-signed path cuts through the heather, home to red grouse, before rising over grassy slopes and past the hill's trig point, which sits on a wee spur to the left, below the summit.
An oft-windy spot, the top enjoys extensive views in all directions, a feature not lost on our prehistoric ancestors who took full advantage of its commanding position, establishing an ancient stronghold here.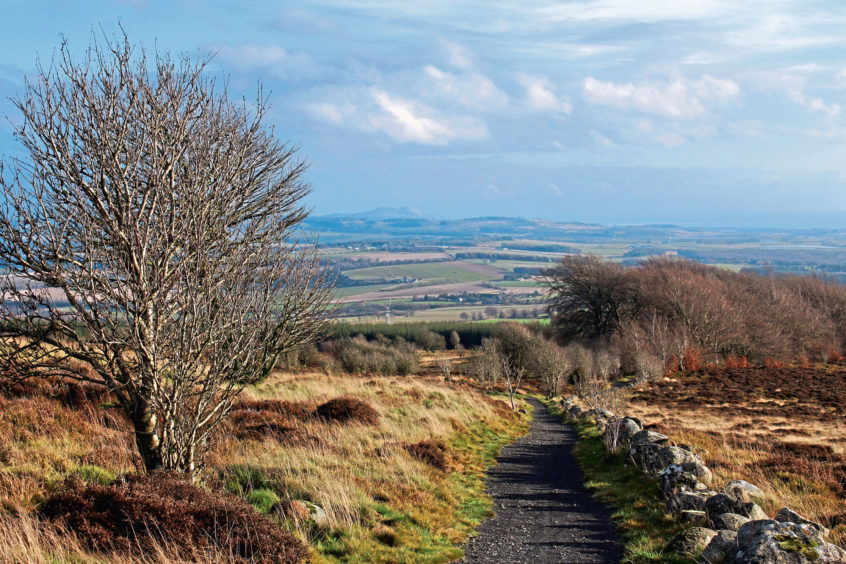 The hill fort is believed to date from the Iron Age while evidence of an earlier Bronze Age burial cairn and later Pictish occupation has also been unearthed.
With panoramas extending north beyond the estuary of the River Tay and south across the Firth of Forth it is little wonder that this has long been a top spot, whether borne of defensive necessity or, these days, recreational enjoyment.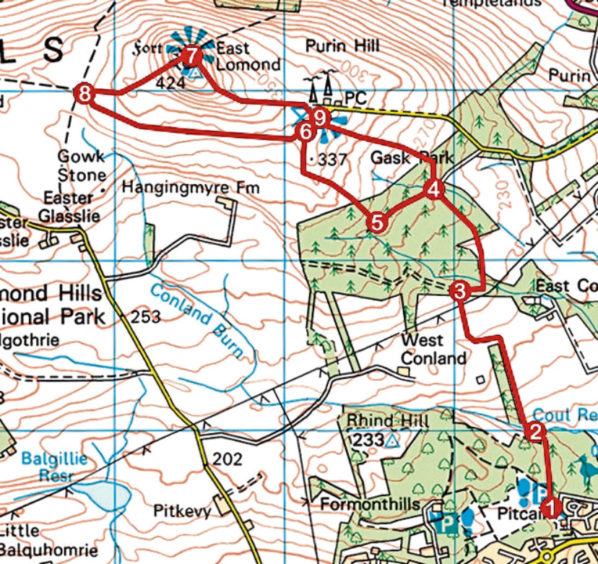 ROUTE
1. At top of car park, take middle of three paths, passing between wooden fences. Ignore bridge on right and follow path as it curves right and runs between wall and fence down into Coul Den.
2. Cross bridge, turn left and ascend path along edge of woodland. Swing left at top to gate and ascend path between fields to enter forestry.
3. Go right at marker post and follow path then track to track junction.
4. Turn left and follow track 400m west.
5. Turn right and ascend path through forest, emerging on to moorland. Fork left at next junction and ascend to Purin Hill car park.
6. Cross car park and ascend signed path to summit.
7. Descend grassy path south-west to meet track.
8. Turn left and follow track east to Purin Hill car park.
9. Descend path (signed Glenrothes) to meet track. Go right to point 4, turn left and retrace steps to Pitcairn Centre.
INFORMATION
Distance: 10km/6¼ miles
Ascent: 340m/1120ft
Time: 3 hours
Grading: Moderate upland route following good paths and tracks over a well-graded ascent to viewpoint summit. Keep dogs under close control to protect livestock and wildlife
Start/finish: Pitcairn Centre, Moidart Drive, Glenrothes (Grid ref: NO 266034)
Map: Ordnance Survey 1:50,000 Landranger sheet 59; Ordnance Survey 1:25,000 Explorer sheet 370
Tourist Information: St Andrews iCentre, 70 Market Street, St Andrews KY16 9NU (Tel 01334 472021)
Public transport: Nearest bus stops for local services are on Pitcairn Avenue at its junction with Tanna Drive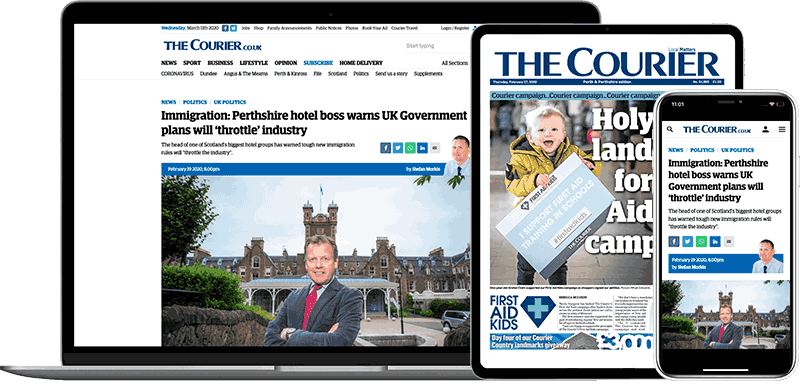 Help support quality local journalism … become a digital subscriber to The Courier
For as little as £5.99 a month you can access all of our content, including Premium articles.
Subscribe