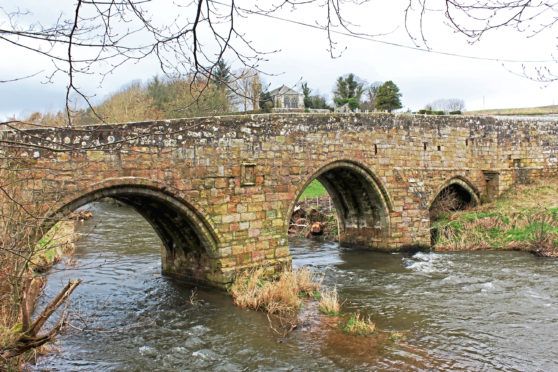 An enviable selection of trails radiates out from the centre of the north-east Fife town of Cupar.
Lurking amid this rolling landscape there are peaceful places to potter, historical sites to explore, views to savour and, best of all, some unexpected gems that are sure to delight and enthral.
Once a bustling cattle market and fairground in the heart of the burgh, the car park at Fluthers is an ideal starting point for exploring the area on foot and, while my boots would ultimately take me east, I first tramped north, leaving the town via Bishopgate.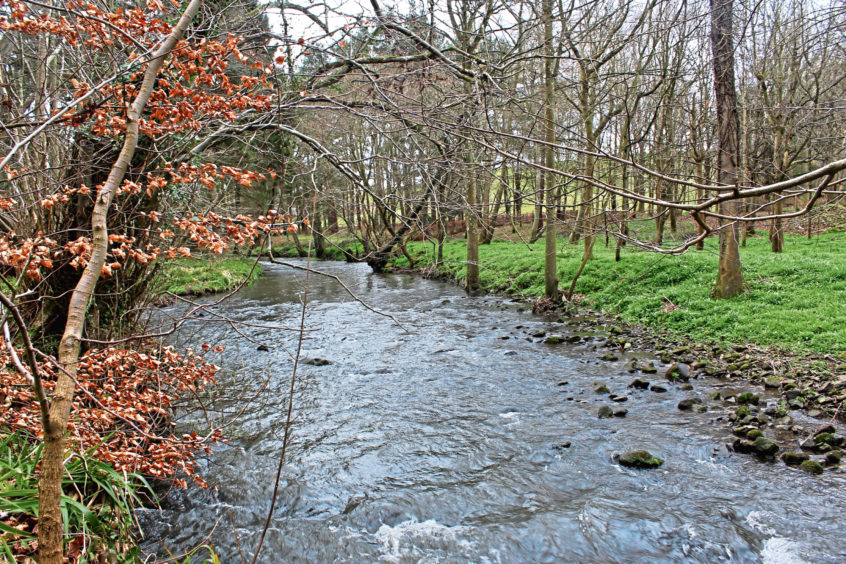 Where the street and houses end, a surfaced track and parallel field-edge path accessed through a break in the wall on the left continue the climb to the once top secret former government listening post at Hawklaw.
Opened in 1942, it was part of a network of listening stations run by wartime intelligence services, gathering enemy messages for the code breakers at Bletchley Park to decipher.
Turning east here, walking alongside the high chainlink perimeter fence behind which the original military buildings – now in private ownership – still stand, I hiked on between fields to join an ancient pilgrim road.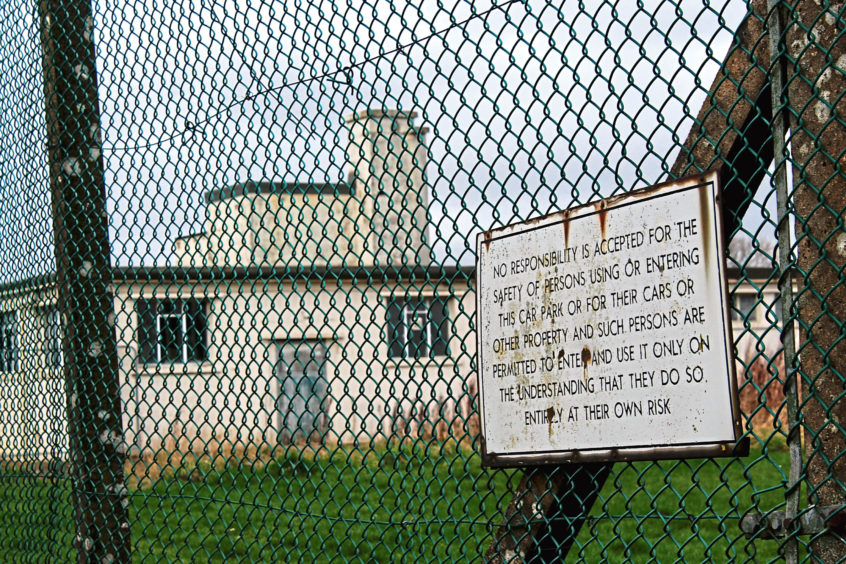 It led down, across the A91 and through farmland, to the restored 12th Century Dairsie Castle, neighbouring Dairsie Old Parish Church, which dates from the 17th Century and, below, the late-medieval Dairsie Bridge, a sturdy three-arch span that has certainly stood the test of time.
While pilgrims heading for St Andrews would have turned left after crossing the River Eden here, I branched right for Pitscottie, following the roadside footpath past the hamlet of Kemback Bridge and on into Dura Den.
The winding gorge and initially languid Ceres Burn had a few surprises in store for me, the first of which was a sprightly wee waterfall that cascades over an outcrop of rough rock from wooded slopes behind a church hall.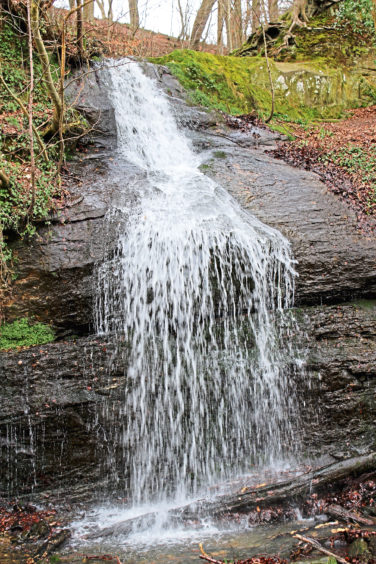 Beyond a row of charming little cottages and an old red telephone box, the road twists up towards the site of the den's old flax spinning mills where the tumbling rapids of Blebo Skellies rival those of the Scottish Highlands.
A footpath sign above Grove House suggested a way over the flow here but, with the bridge now gone, I pressed on to Pitscottie where I crossed the burn and wandered up to meet the B940.
Across the road, Cairngreen Wood beckoned, a grassy field edge strip climbing steadily to the plantation's eastern tip. There is no easy access to the trees at this point but continue along the southern edge of the wood, past bulging and bristling bushes of gorse, and entry is made at a gate.
Forest path and then tracks guided me on to Ceres Moor where, beyond the farms of Woodlands and Freelands, I joined the old Moor Road.
Running north from Ceres to Cupar, this long-established trail has been restored by community group Sustainable Cupar and now offers a very pleasant stroll over the heath and down through a wooded gully into town.
ROUTE
1. Pass through gateway in wall at top of car park, go left along Castlefield then Well Place to junction. Bear left then turn right and ascend Bishopgate then track to Hawklaw.
2. Turn right and walk 1.25km east to T-junction. Go right and descend to A91.
3. Cross and follow track (signed Dairsie Bridge) for 800m to junction. Turn left and follow track east to Dairsie Mains.
4. Turn right, follow road down over Dairsie Bridge, then go right along road to Pitscottie.
5. Entering Pitscottie, cross footbridge and bear right up roadway to enter field at gate. Bear right along field edge path to footbridge. Cross and go left up to B940.
6. Cross and ascend field edge path to Cairngreen Wood. Bear left then right along edge of wood for 300m to gate.
7. Go through gate, turn left (signed Ceres Muir), follow path along edge of plantation to meet track, then go left up to road.
8. Go left along road for 250m then turn right, following track then path 550m to junction. Go right along Moor Road path to Cupar.
9. Follow Ceres Road, South Road, Station Road then East Bridge to car park.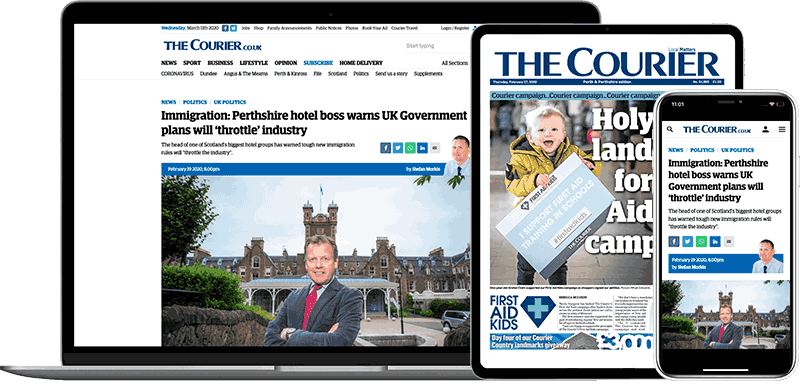 Help support quality local journalism … become a digital subscriber to The Courier
For as little as £5.99 a month you can access all of our content, including Premium articles.
Subscribe