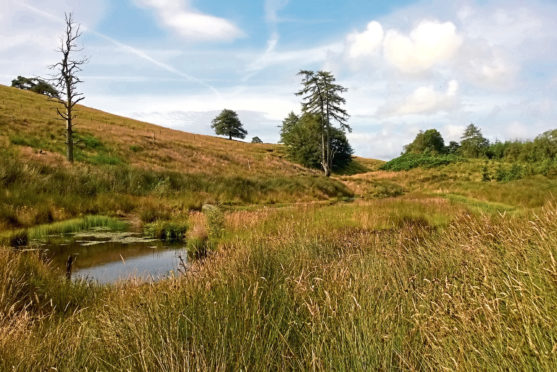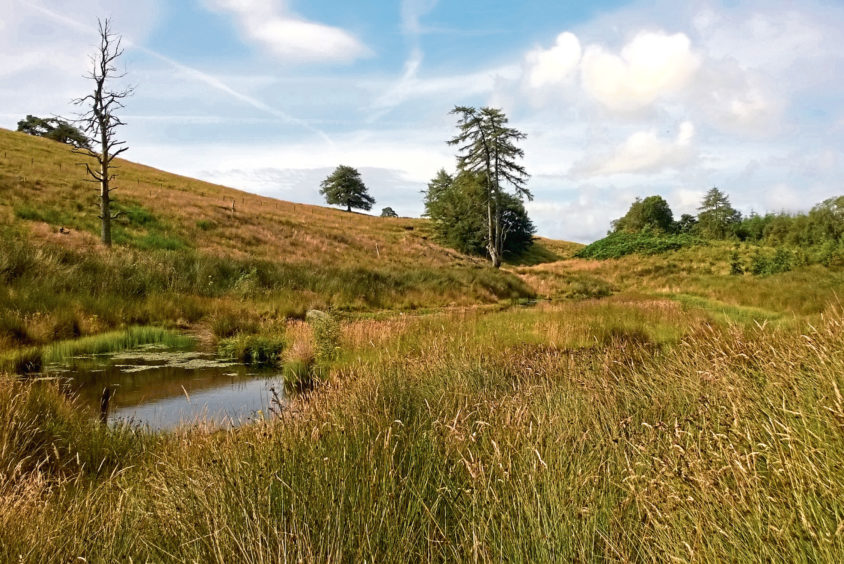 Exploring less well-walked trails during the summer months can sometimes turn into a mini jungle adventure, encroaching vegetation prompting thoughts that packing a machete may in future pay dividends.
Bushy bracken, thick grass, prickly thistles and stinging nettles spilling out across paths might be a real haven for birds, insects and other wildlife, but they can seriously hamper progress for those of us travelling on two feet.
Setting out from Cortachy, at the bottom of the Angus Glens, to explore lands to the east, I found that some of the mapped ways I planned to wander were seriously overgrown. Thankfully, after a few frustrating falling outs with the undergrowth, newer tracks not yet mapped saved the day.
From the walkers' car park next to Cortachy Primary School, I ambled down through the hamlet, passing Cortachy Church, a small but striking red sandstone edifice with heavy gothic influence built in 1828.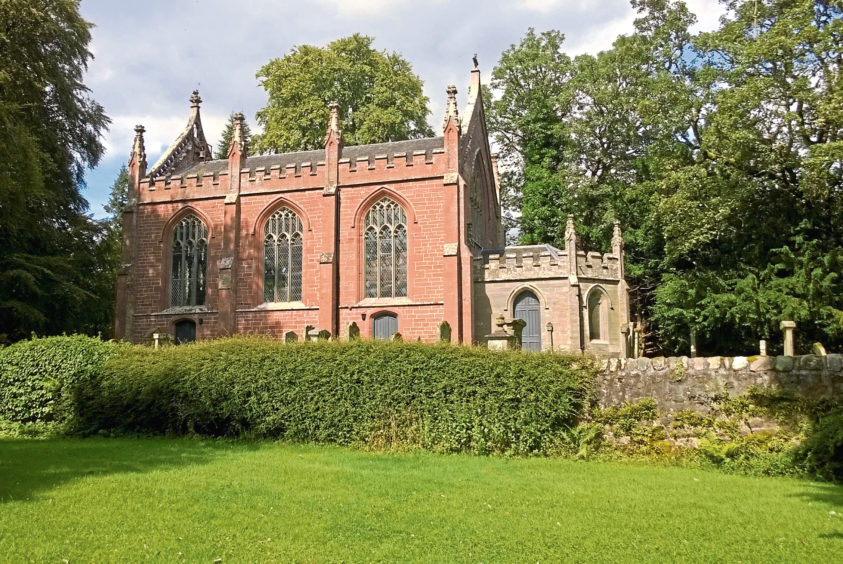 Beyond the gates of Gray Lodge – the northern entrance to Cortachy Castle – I crossed the River South Esk before branching off the road on to a wonderfully leafy and peaceful woodland trail, a couple of posts with red arrows pointing the way initially.
Looping up below mature beeches overshadowing the castle's private burial ground, there are some fine views across the river towards the striking white mansion with its towers and its turrets.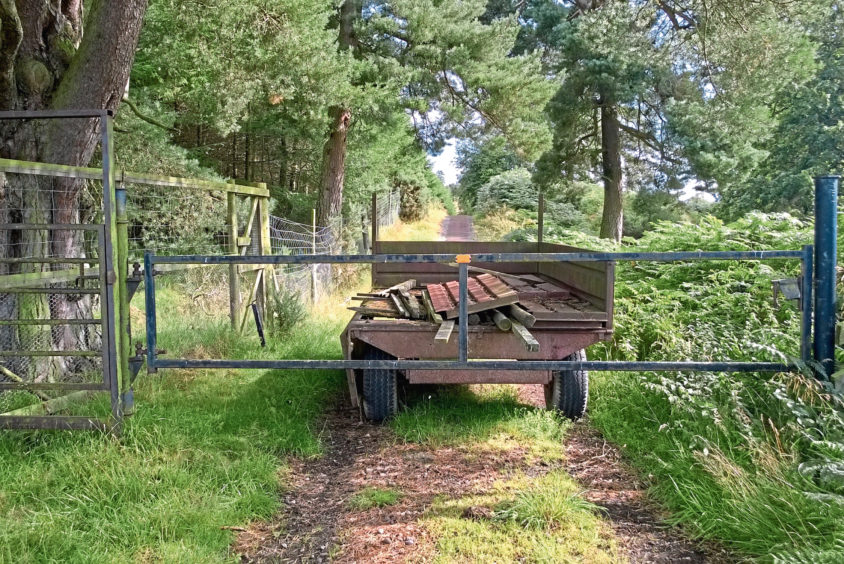 Set in pristine grounds and built on the site of an earlier castle, the present Cortachy Castle dates from the 16th century and sits at the heart of Airlie Estates, which has been in the hands of the Ogilvy family for at least 700 years.
Beyond an information board outlining a little of the castle's history, an intersection of tracks marked the end of my time in the trees.
Leaving the wooded policies of the estate, I headed up the road to Cossacks, a cluster of cottages and farm sheds, where the crumbling asphalt of an older road, flanked by thick banks of gorse, broom and rose bay willow herb, climbs between arable land and pasture.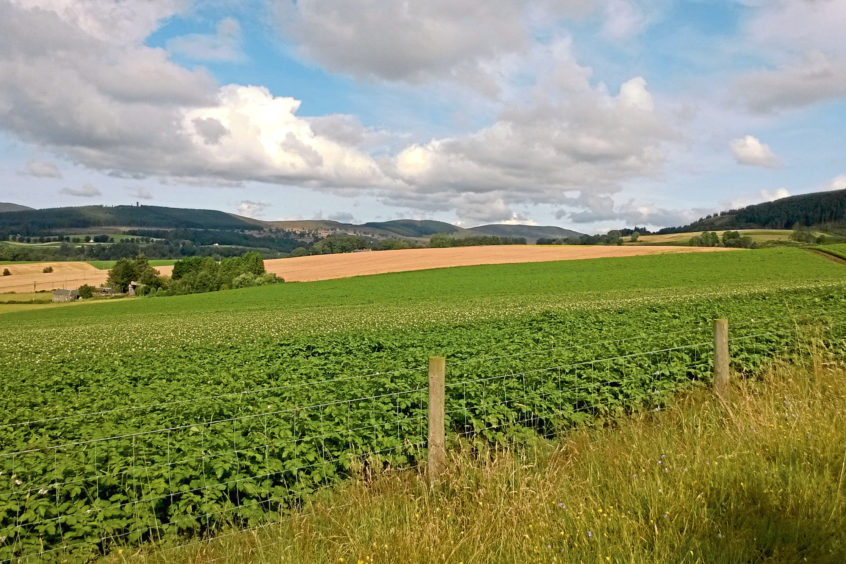 As height is gained and the hedgerows thin out, there are views across the fields towards Glen Clova and the Airlie Monument, a prominent landmark tower built in 1901 atop Tulloch Hill.
Curving right, the way progresses east, flanked by copses of woodland and reedy wildfowling ponds, to meet the minor road at Dykend.
Here, my plans to push further east into Den of Ogil, returning via Glenquiech, Dowelly Den and a lovely wee glen to the south of Benscravie, were thwarted by sporadic outbreaks of rampant vegetation and, saving that route for the winter, I retreated and cut up the road to Horniehaugh.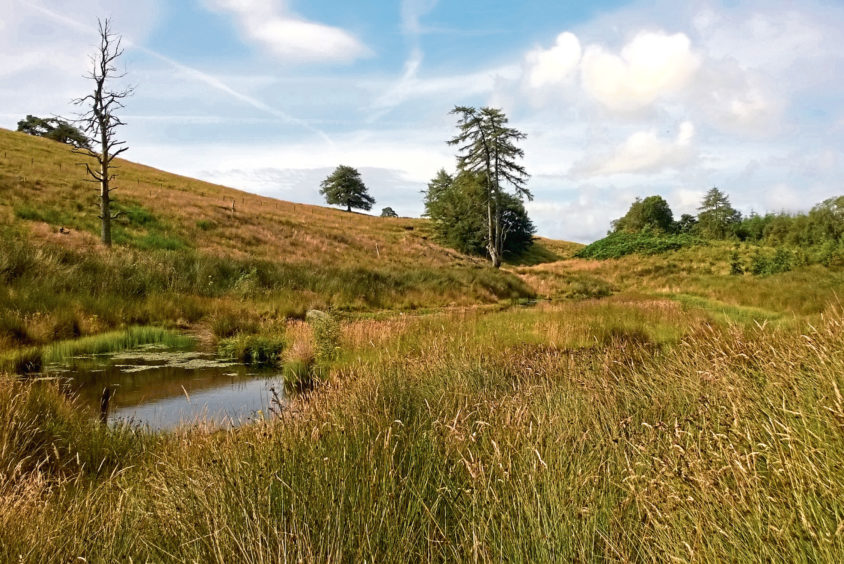 Above the steading, a clear track skirts the edge of felled and replanted Horniehaugh Wood before rising between fences, through a succession of gates, on to the southern shoulder of Benscravie.
After enjoying the vista across the Braes of Angus towards the rolling hills of Glen Ogil from this elevated spot, I descended towards forestry cloaking the slopes of Auld Man, a curiously named hill, before dipping to a woodshed in the cleft below Knock Hill.
The track clambers over the western shoulder of the hill before dropping to re-join the outward route and I returned to Cortachy via Cossacks happily free of nettle stings or thistle thorns.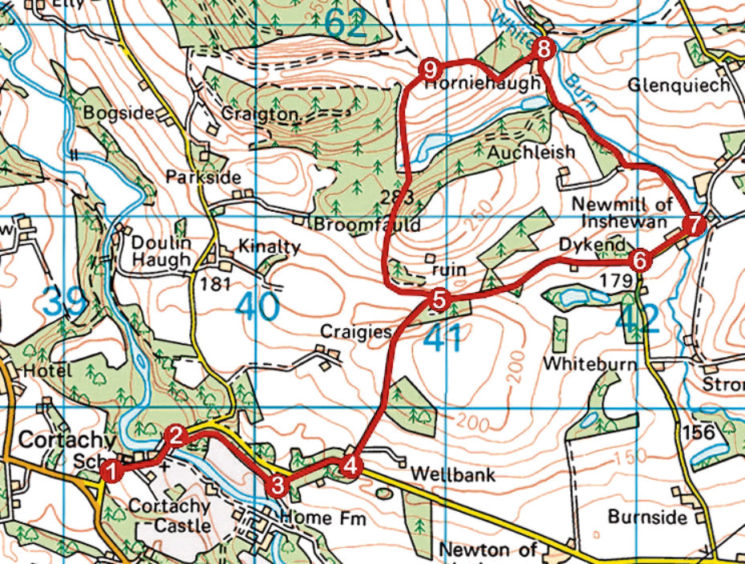 ROUTE
1. Follow road down through Cortachy, cross River South Esk and continue up to gateway on right.
2. Go through gate, swing left immediately and follow woodland path to meet surfaced track.
3. Bear left, ascending surfaced track to road and continue up road to Cossacks.
4. Take second track on left (signed Wellbank) and, where route to Wellbank swings right, continue ahead up track (signed No Through Road) to black metal gate. Go through and progress to junction.
5. Continue ahead, following track east to meet road at Dykend.
6. Go left along road to junction by Newmill Cottage.
7. Bear left and ascend road to Horniehaugh.
8. Continue past steading to highest point of road, turn left and ascend track through high metal gate. Bear right at junction at corner of plantation and ascend track to next junction.
9. Turn left and follow track south, dipping past woodshed, to point 5. Retrace steps to Cortachy.
INFORMATION
Distance: 10km/6¼ miles
Ascent: 280m/925ft
Time: 3 hours
Grading: Moderately easy route following paths, tracks and minor roads through farmland and forestry with some prolonged sections of ascent. Stout footwear recommended
Start/finish: Airlie Estates walkers' car park next to Cortachy Primary School, Cortachy (Grid ref: NO 392597)
Map: Ordnance Survey 1:50,000 Landranger sheet 44 and 54; Ordnance Survey 1:25,000 Explorer sheets 381 and 389
Tourist Information: Dundee iCentre, 16 City Square, Dundee DD1 3BG (Tel 01382 527527)
Public transport: School bus services between Kirriemuir and Cortachy are available for public use. Visit angus.gov.uk/transport for info