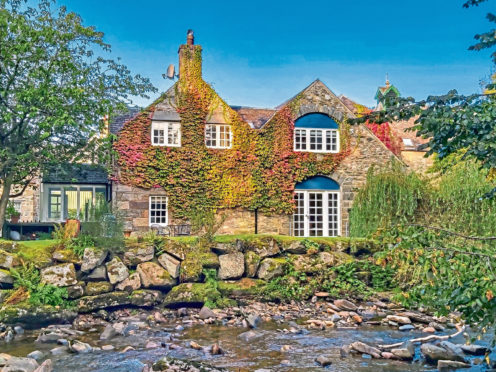 Dappled autumn sunlight flickers through the turning leaves. The water of the Keltney Burn flows underneath a beautiful stone and iron bridge before passing alongside Moulin House and onwards towards its destination in the River Lyon and, ultimately, the Tay.
Dating from around 1800, Moulin House forms the eastern-most end of a former water mill that lay abandoned for many years before being converted into four homes a little over two decades ago.
It sits right in the heart of Highland Perthshire. The beautiful mountain town of Aberfeldy is five miles east, while the village of Fortingall is just a couple of miles to the west and the hamlet of Coshieville is on the doorstep.
I drive over the aforementioned bridge, enjoying a tantalising glimpse down onto the garden with the river flowing past. An old stone wheel marks the entrance to the small collection of homes, and leads down a short driveway to a parking area.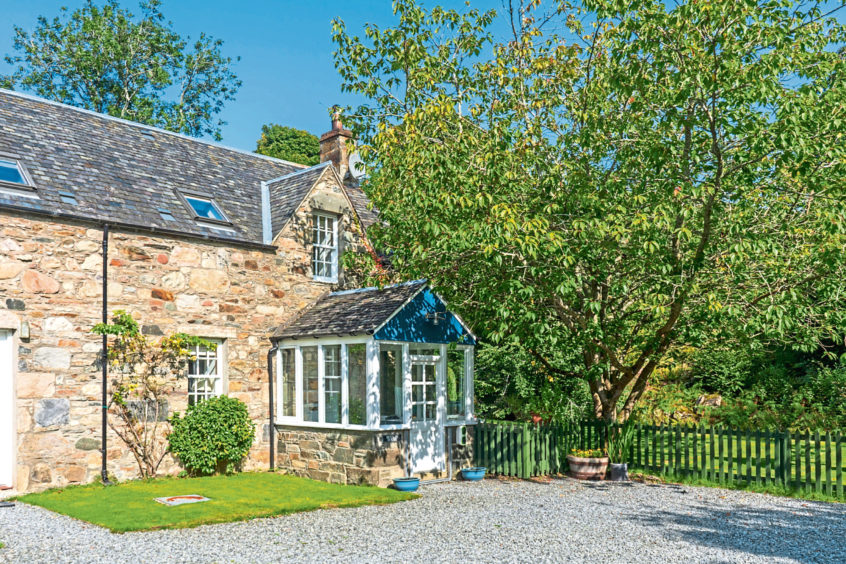 A glazed porch with stone dwarf wall and pitched slate roof is a welcoming and traditional entranceway, while the rush of the water flowing by is a soothing background noise.
Inside, owners Richard Bowden and Muriel Dunbar sit in the warm living room, reading their novels.
The husband and wife bought Moulin House around 12 years ago after being ensnared by the area's natural beauty.
"We had a house in Edinburgh and a little holiday cottage just a couple of miles from here," Muriel explains. "Over time we found we were spending more and more time up here – perhaps four weekends out of five. So we thought, let's flip things around by getting a bigger house here and a flat for when we need to be in Edinburgh."
The couple know they had found the right place before they even set foot in the property. "The waterside setting really sold us on it," Richard adds. "Even after all this time we still love it."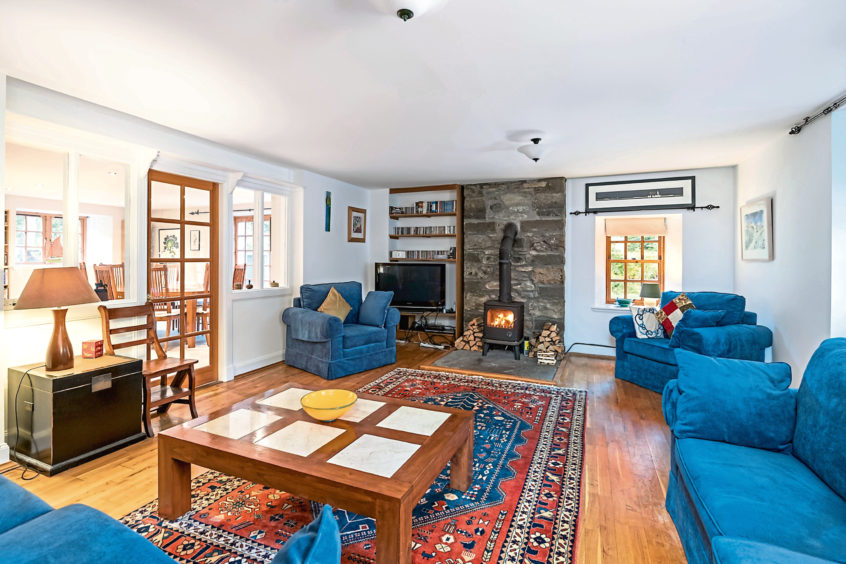 The living room has hardwood flooring and a feature section of stone wall, with a wood burning stove providing heat.
The dining room has glazed doors out to the garden, and the newly remodelled kitchen looks to the rear of the house, where the channel that would once have brought water in to power the mill can still be seen.
The couple replaced the old oil fired boiler with a modern wet electric central heating system, which is both cheaper to run and more environmentally sound. They also installed a WC underneath the stairs.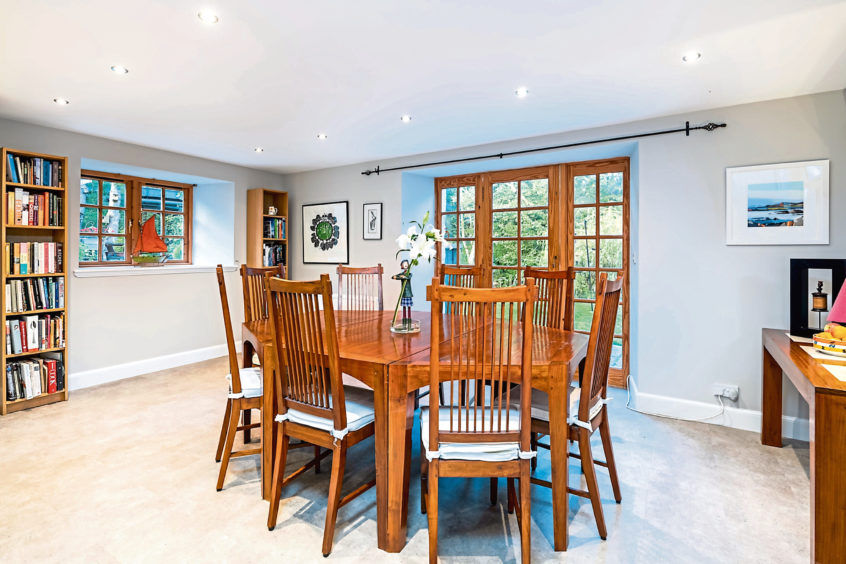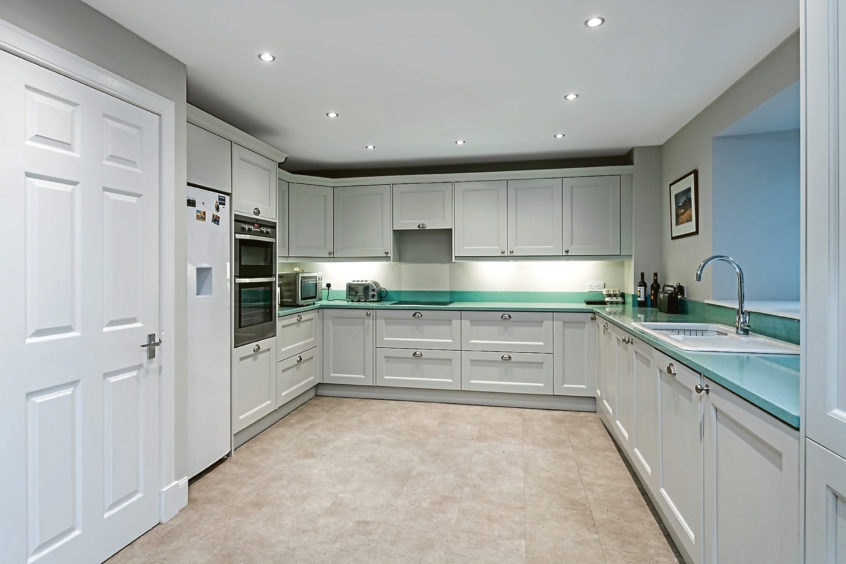 Upstairs are four double bedrooms and a family bathroom. One of the bedrooms has an en suite shower room. "That's really the master bedroom but one of the other bedrooms has twin-aspect windows so that's what we use as our bedroom," Richard explains. "It's just us in the house and the bathroom's only a couple of steps away so it's much the same as having an en suite bedroom."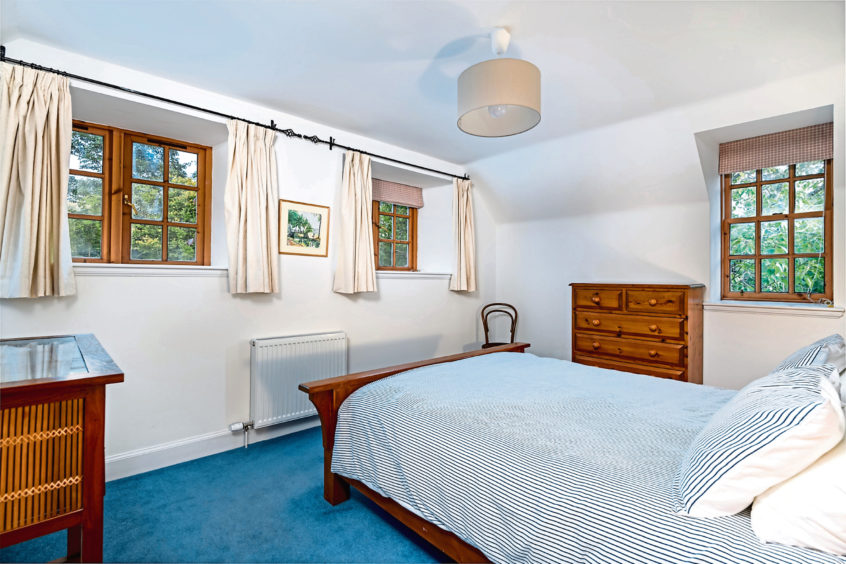 The garden runs down one side of the house, with a patio and a lawn that stretches along the riverside.
"When they converted the mill they did it in such a way that each house has its own piece of river frontage and we're lucky that ours has by far the biggest section of riverside," Richard explains.
"We love sitting out here for coffee, wine or meals. It's a sheltered spot so even at this time of year we still sit out when the sun shows its face. It's really lovely just watching the river flow past us."
Another plus is a garden that's very low maintenance. "Neither Muriel nor I enjoy gardening so we're very happy to have a modest sized garden that requires very little in the way of work. If we go away for a few weeks we don't come back to a jungle."
With its riverside setting, the garden is perfect for wildlife watching. "We see red squirrel nearly every day, and we see heron quite often. Once we were sitting out having lunch and we watched an otter very slowly making his way upstream."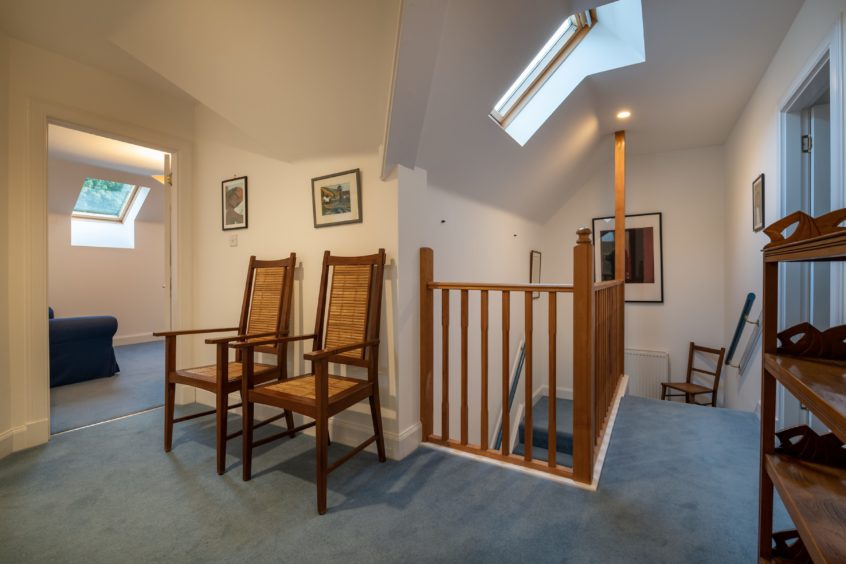 Beautiful though the house and garden is, the real selling point of the house is its setting in the heart of Highland Perthshire. Loch Tay is just a few miles to the south, with Loch Rannoch a little further to the north, and there are endless mountains to climb, country lanes to explore and woodland paths to walk.
Both Richard and Muriel are keen outdoors people and make the most of where they live.
"I'm a keen cyclist and I can do some fantastic rides from here," Richard says. I've done the Etape Caledonia before, which runs past our door.
"There are some amazing walks as well. Some friends from Edinburgh and myself cycled out from here to the base of Schiehallion, hiked to the top and then cycled back."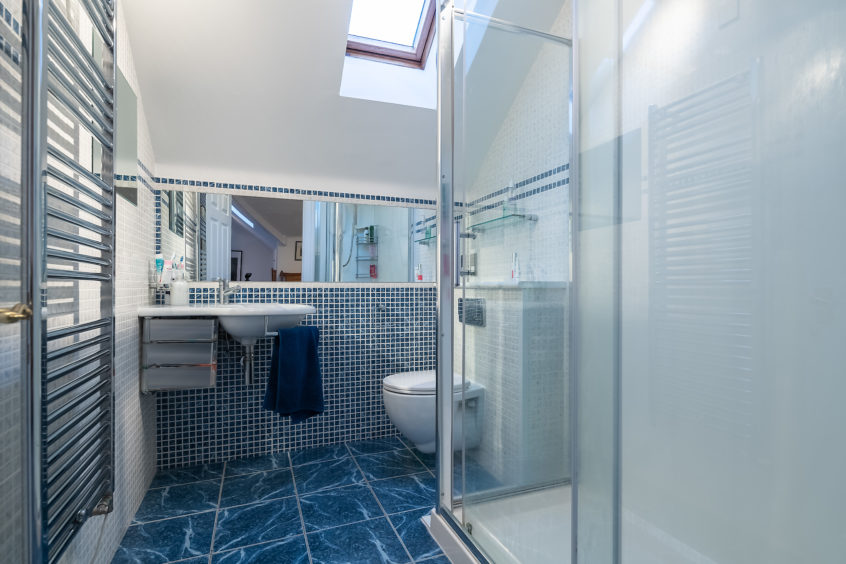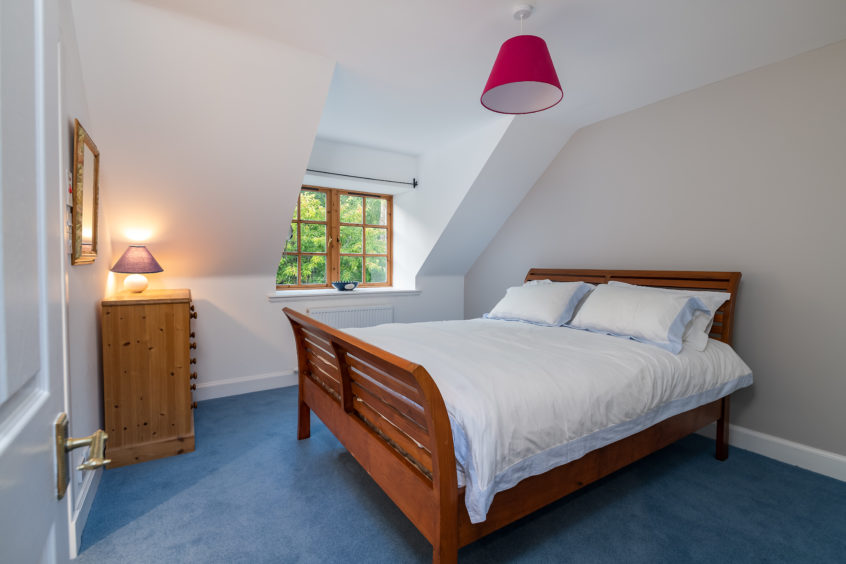 Another lovely thing about this part of Perthshire is the sense of community. "The developer who renovated the abandoned mill into houses lives just a few hundred yards up the hill," Richard continues. "This was his first project.
"And the lady who owned the house before us lives in Aberfeldy. She's around 90 now. We met her for coffee at the weekend and she was sad to hear we're selling up. She still has a lot of affection for it."
Muriel, 69, works as a development consultant, specialising in labour and education and working for organisations including the United Nations, the UK Government and the European Union.
Richard, 68, retired from a career as a town planner and now works part time for the Scottish Public Services Ombudsman.
The couple are planning to downsize but want to stay in the area. "We have two bedrooms being used as home offices and two more bedrooms," Muriel explains. "We're both planning to retire over the next year or so and we really don't need all this space.
"We keep a bit of an eye out but we haven't properly started looking yet because we don't want to find somewhere we love and miss out because we haven't sold our place yet.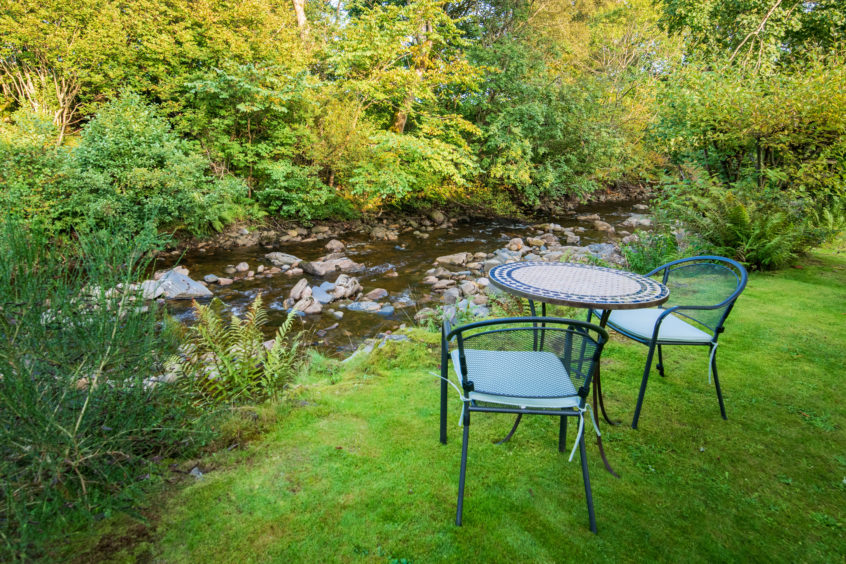 "We won't be going far though. We're looking for anywhere between Strathtay and Fortingall – basically five miles either side of Aberfeldy. Ideally we want something beside a loch or river, or with a view of the mountains. We've got used to being able to see beautiful things out of the window."
Moulin House, Keltneyburn, by Aberfeldy is on sale with Galbraith for offers over £440,000.