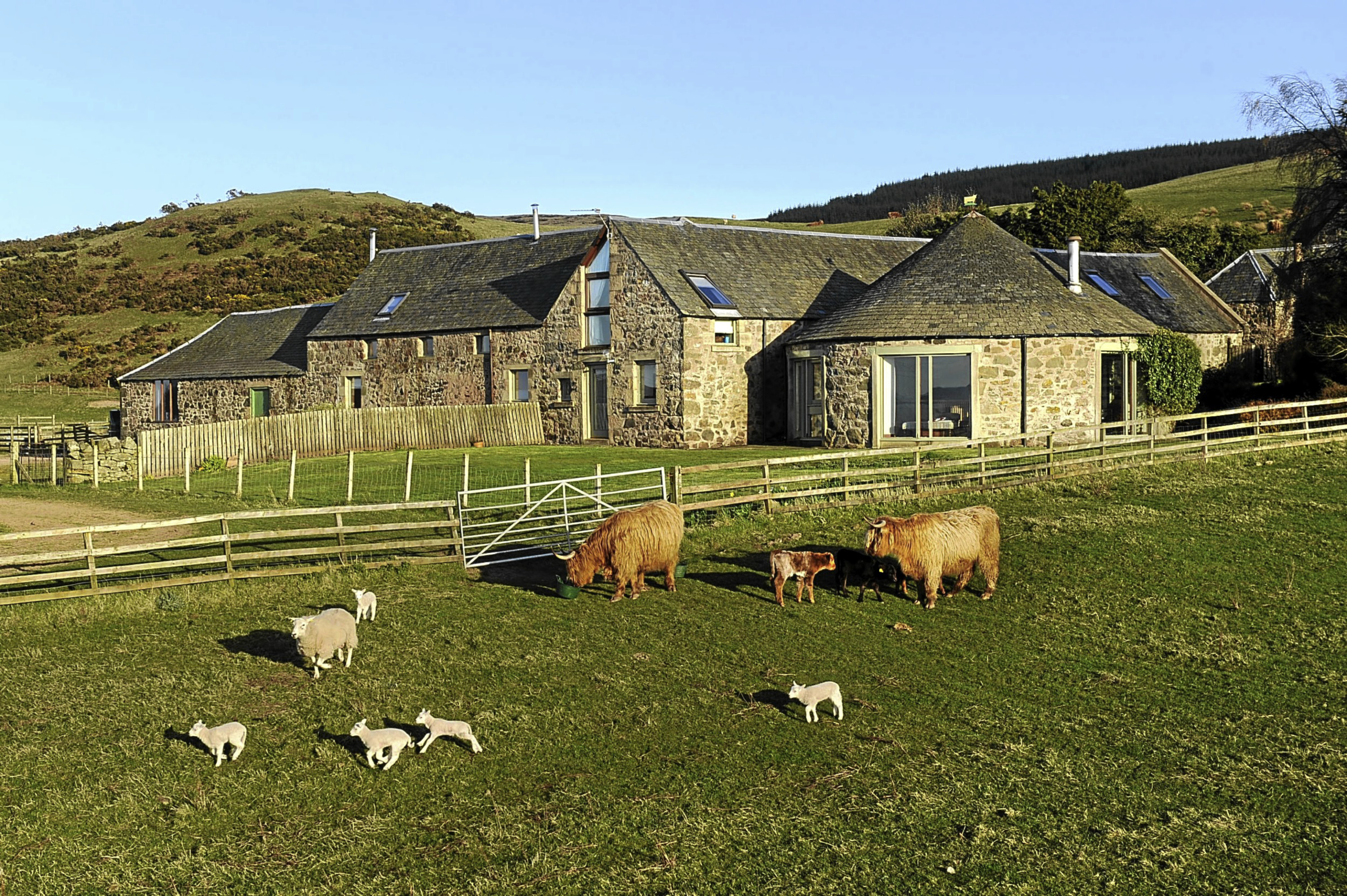 Spring is the perfect time for me to visit Balquhandy House.
It's located up a long but well cared for track and itself surrounded by more than eight acres of land.
When I visit two things have happened: lambing season has begun and the last of the spring snow has fallen.
The days' old lambs snuggle close to their mothers and a Highland cow lies with her calf.
The house itself is converted from an L-shaped range of stone former farm buildings dating from 1870. They include a roundel, which has been made into a fabulous living room.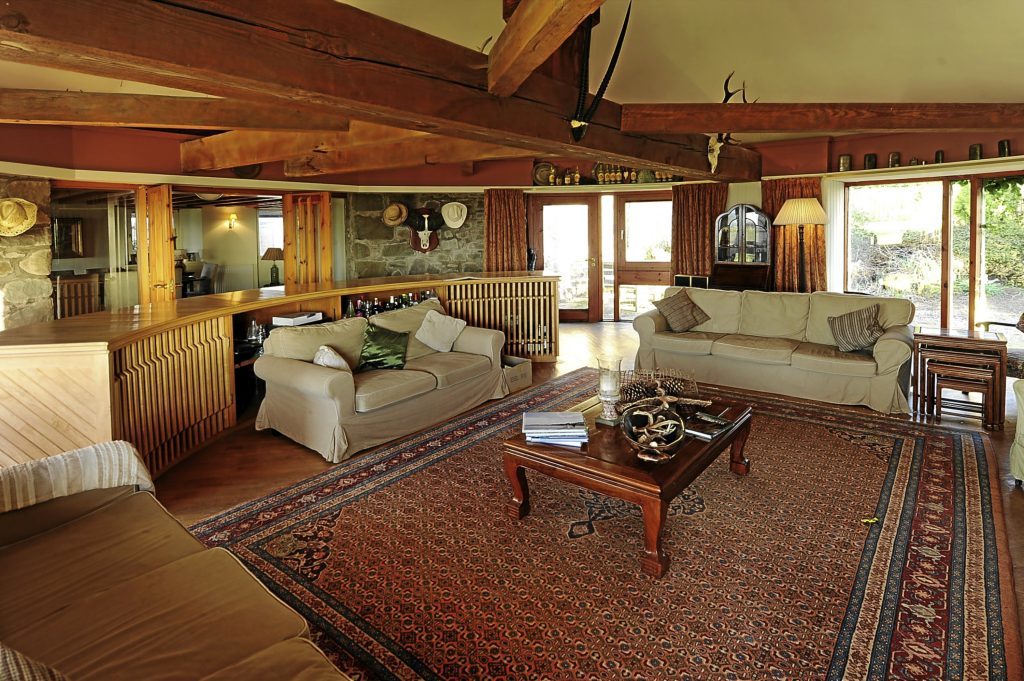 It's owned by Gus and Lesley Greenlees who bought Balquhandy House a decade ago.
They've since added to it, converting an adjoining steading into an upstairs bedroom and an office and utility room downstairs.
Another steading lies off the opposite end of the house, giving scope for further expansion.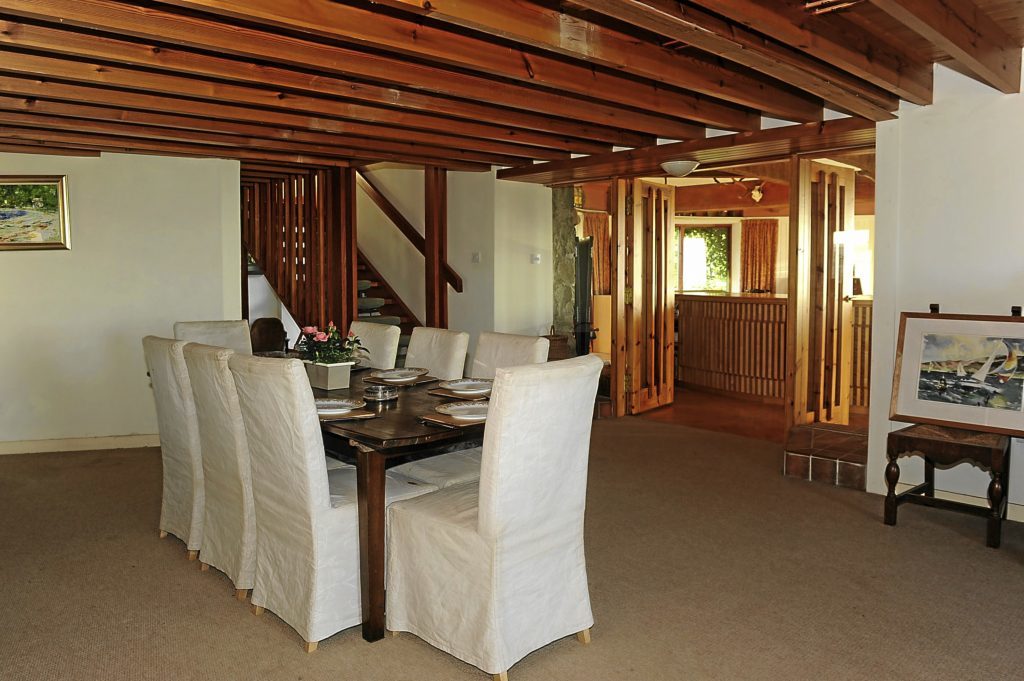 The heart of the home is the semi-open plan kitchen-dining-family room. With an Aga in the kitchen and a large wood burning stove casting out its heat from the family room it's a warm and welcoming space.
The family's black Labrador and the Greenlees' eight-year old son merrily scamper around.
A staircase off the family room leads up to an en suite guest bedroom which enjoys privacy from the rest of the house.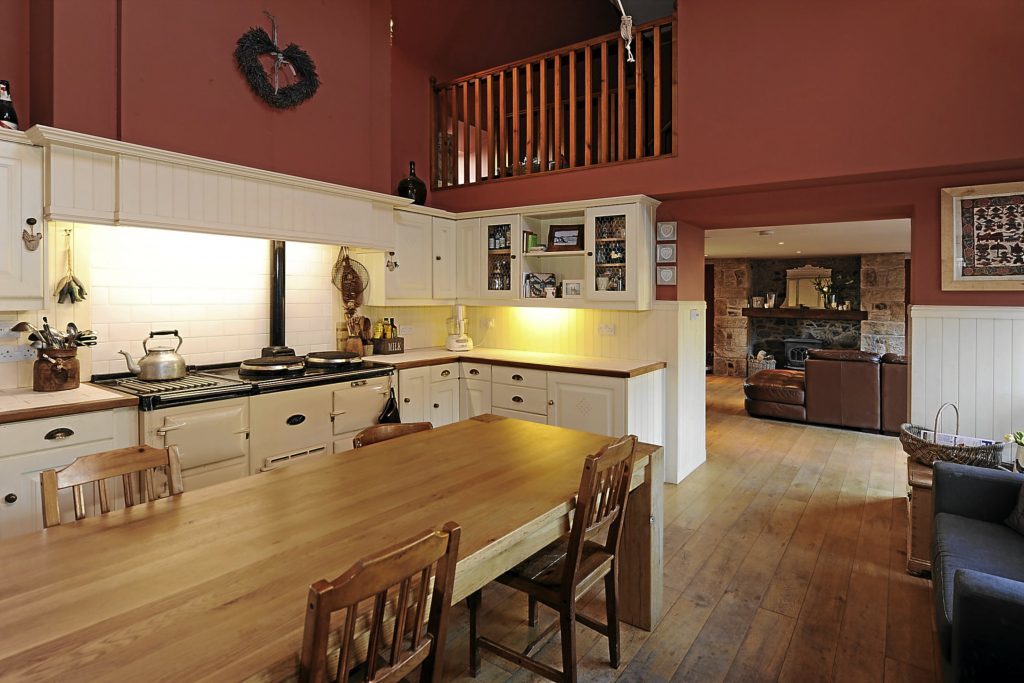 At the other end of the ground floor a second staircase leads up to the master bedroom with en suite, two further bedrooms and a family bathroom.
The master enjoys fantastic views across the Perthshire countryside.
"You can see the weather sweep in," Lesley says. "I can lie in bed and work out how long I've got until I need to bring the washing in off the line."
Without doubt, the most striking room in the house is the roundel.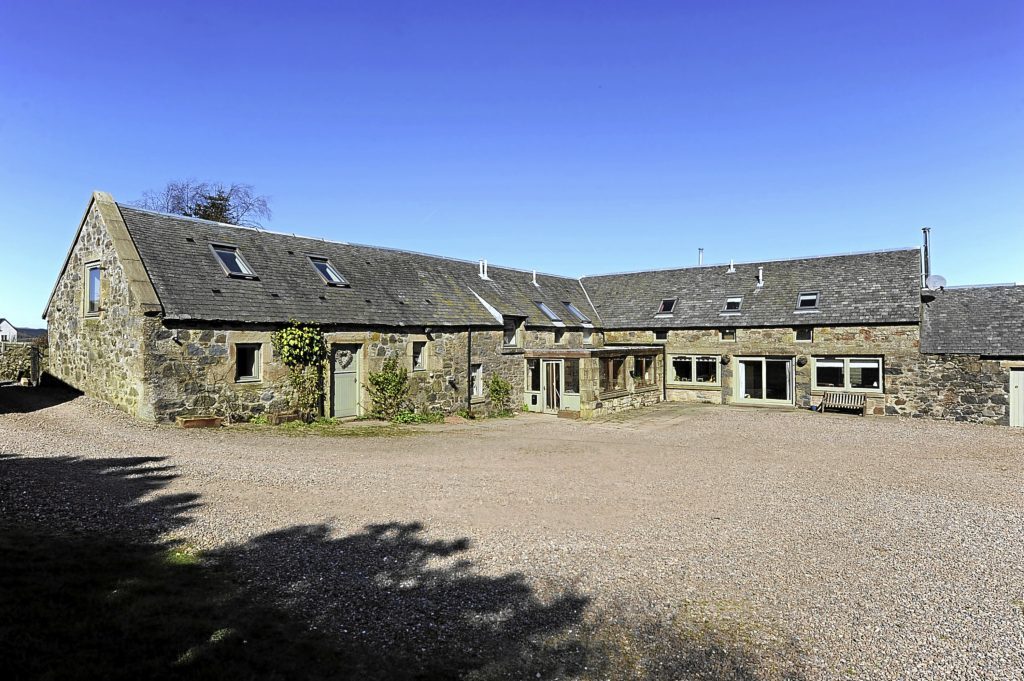 Once used for milling wheat – a horse or pony would push a wooden bar round and round – the perfectly circular room measures more than eight metres in diameter and has a magnificent vaulted ceiling held up by old timber beams.
It's had five sets of french doors and full-height windows carved into its sides, letting light flood in and giving 360 degree views. "We've had an absolutely terrific ceilidh in here before," Lesley smiles. "We cleared all the furniture out and turned it into a dance hall."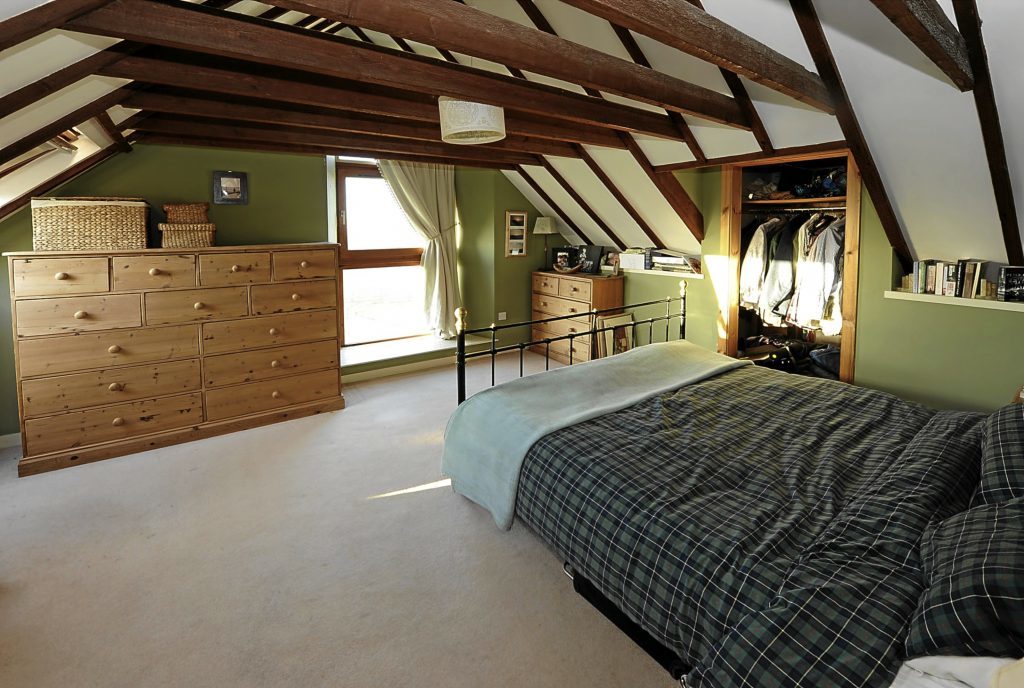 She looks up to the rafters way above, adding: "I'm afraid those cobwebs are staying with the property."
"We grew up on the west coast – our last farm was on Mull of Kintyre – and as far as we can ascertain roundels were an east coast thing," Gus adds. "I may be wrong but we can't recall ever seeing one on the west coast."
The house comes with 8.3 acres of land and a range of stone agricultural buildings.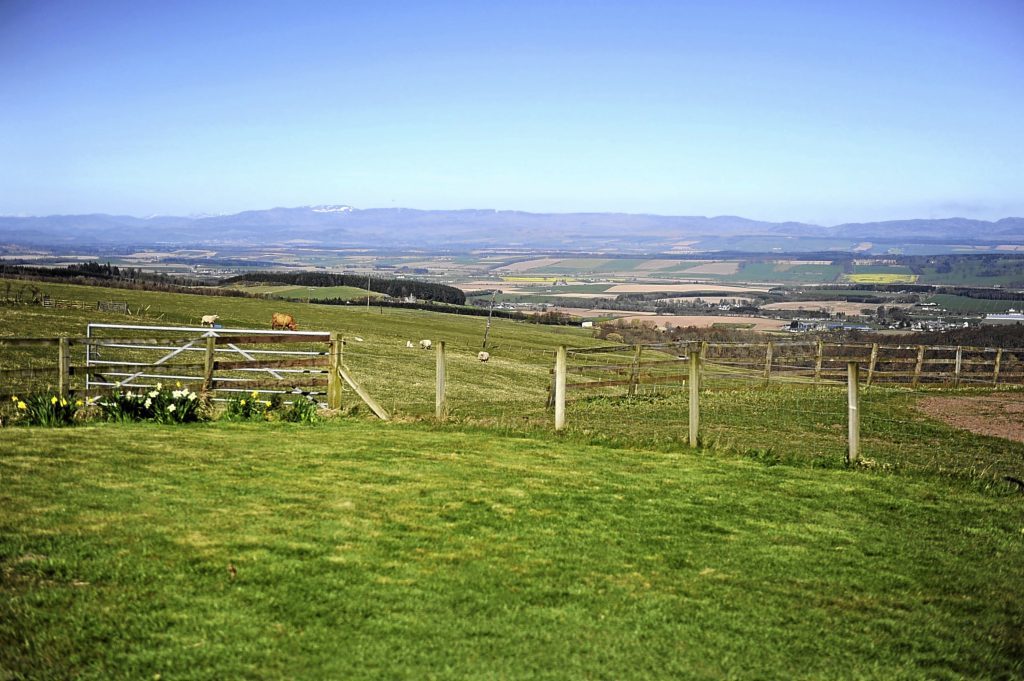 Although Balquhandy House is secluded, three other families live nearby so it doesn't feel cut off or isolated.
Gus and Lesley have bought another farm in nearby Bridge of Earn. They'll be keeping the farmland around Balquhandy, so will still be a local presence, but are planning to build a house at the new farm, which is where they will keep their livestock.
"Three of our four kids are grown up so we don't need this house anymore," Lesley says. "We'll miss all the space, though. We'll miss the views. And we'll miss the roundel."
Balquhandy House, near Dunning, is on sale through CKD Galbraith for offers over £495,000.