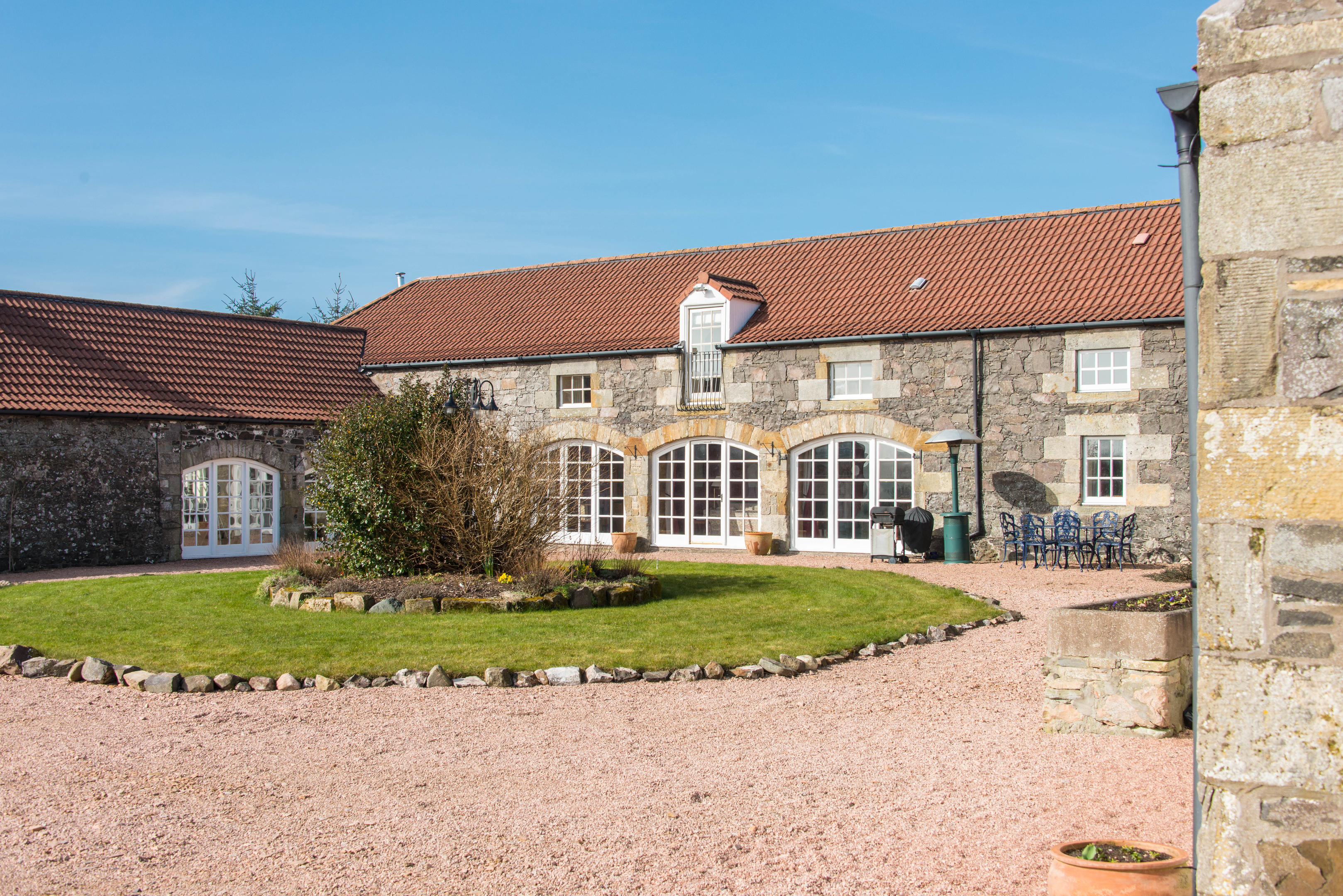 They did warn me not to come this way, I thought to myself as my car swerved around a pothole the size of a bathtub.
The brochure for Lucklaw Steading does say not to approach it from the road out of Balmullo, which is in very poor condition.
That just adds to the feeling of remoteness, however – which is actually quite illusory.
When I leave an hour later I take the road down to Logie, which is in much better shape, and I'm on the A92 within a couple of minutes.
"That was one of our reasons for choosing the house," says owner Richard Mansbridge. "When we bought it I worked in Edinburgh and didn't want to commute for hours. You can be at Leuchars Station in 10 minutes."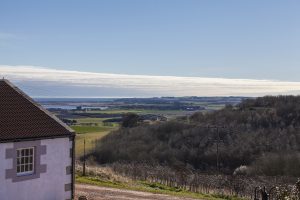 Richard and his wife Deirdre moved into Lucklaw Steading seven years ago.
At the time he worked for Microsoft, based in Edinburgh and travelling all over Europe.
The 61-year old, who studied at St Andrews University, has since left to set up his own change management consultancy business. He also lectures in the business management school of his old university. When he and Deidre were choosing a house they had a number of criteria.
"Our house down south was from the 15th century. We were used to an old house and wanted another one. The original structure here dates from 1754 and was converted into a house around 1999-2000.
"So you've got a new house in an old skin. It's the best of both worlds.
"Another important aspect was finding a good school for our kids. We looked at a number and eventually picked St Leonards, which gave us an area to look for our house."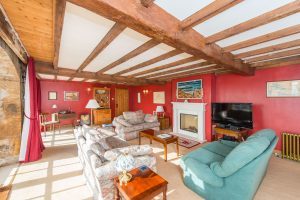 The four/five bedroom U-shaped home has an attached wing housing a two-bed cottage. This was used by the former owners as a holiday let and then by Richard as a home for his late mother.
Richard and Deirdre have extensively refurbished the house since they moved in. They enlarged the master bedroom's en suite, replaced bathrooms, refurbished the cottage wing of the house and added a bay window, and put in a new boiler and living flame fire. The main house has two living rooms, a snooker room, dining kitchen, four bedrooms and a study, utility room and two bathrooms. As with many country houses the kitchen is the beating heart of the home.
It's immensely spacious and has a gallery upstairs that Deirdre uses as a study. "The gallery gets the heat from the aga so it's lovely and warm up there," Richard says.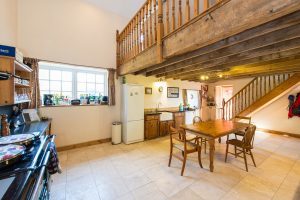 From the main living room's arched windows there's a fantastic view sweeping across countryside to St Andrews and the sea beyond.
The garden stretches to more than two acres and features a stone circle.
Lucklaw Steading is surrounded by fields and woodland. It's been perfect for bringing up their two children and is a great spot for their dark-coated retriever, Murray.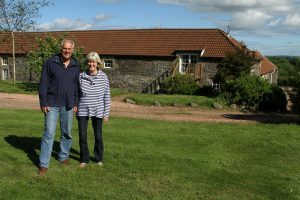 "My daughter Rebecca had a horse when we moved here and the farmer was just getting into livery," Richard adds. "Bex would be down there at 6.30 every morning to see to the horse – this was over the winters of 2009 and 2010, which were very cold and snowy."
Richard and Deidre are moving on because their children are grown up. "It has outgrown us," Richard smiles. "There were four of us when we moved in, and then my mother too for three years. Now it's just Deirdre and I and we rattle around in here. The house deserves a good family."