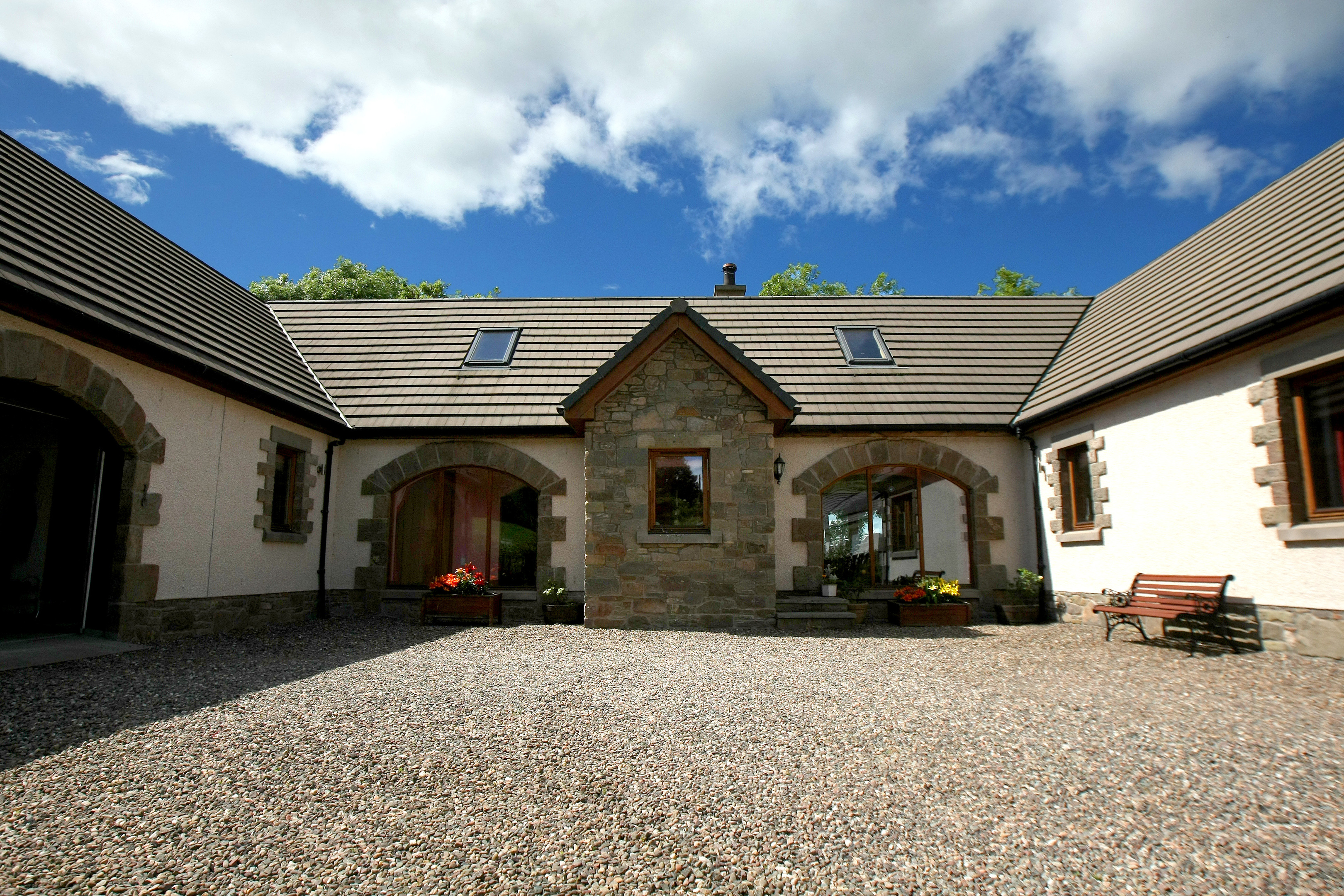 Take a gander at the enormous U-shaped steading that is the Arches.
It looks like it would take a team of professional builders to put together.
In fact, it was built by its owner Sandy Miller and his son in law.
Working almost single handedly, the two men slept in a caravan on site during the dreadful winter of 2010 and completed the build in less than a year.
Most incredibly of all, Sandy was 70 when he built the house. A joiner by trade, it was his final project before he retired.
Sandy (75) and his wife Irene (70) have lived in The Arches for five years now. It's located in Carpow, a tiny hamlet close to Abernethy, just across Perthshire's border with Fife.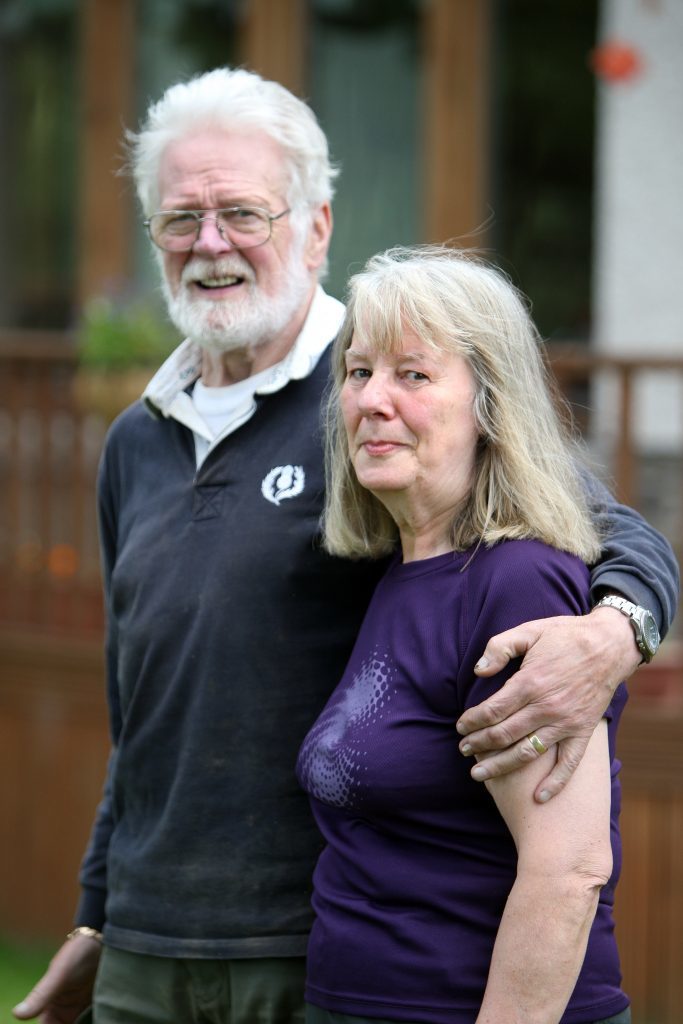 The house is built using the SIPs (Super Insulated Panels) system, where large sections fit together to create a structure that's much more energy efficient than your average new build home.
"We wanted to make it as environmentally friendly as possible," Irene explains. "We have an air-source heat system and all the windows are double glazed.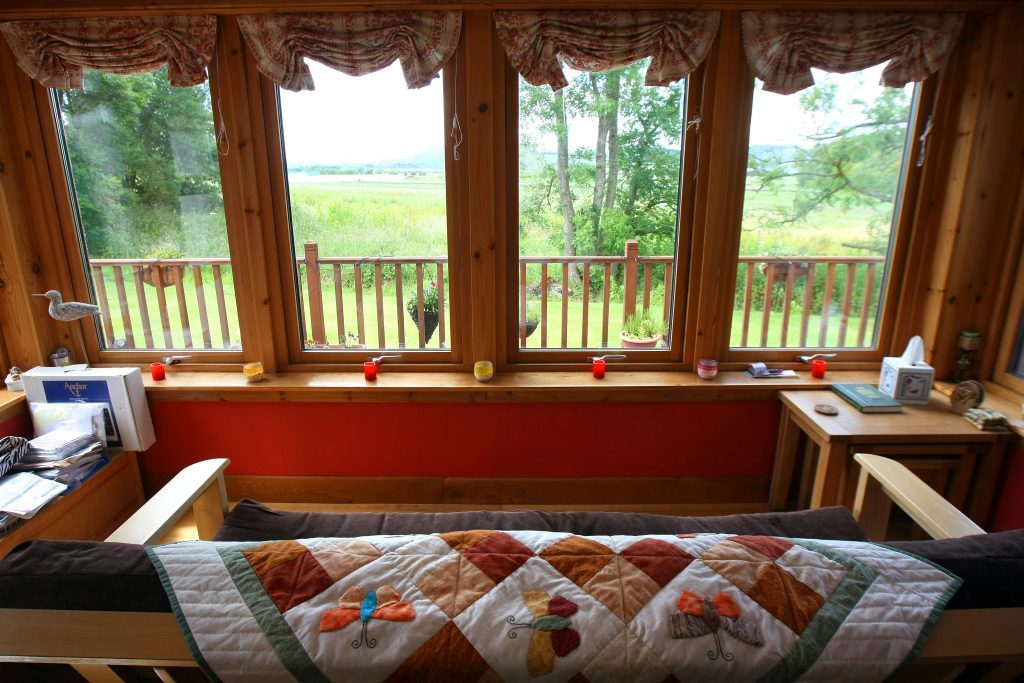 "We only ever have the heating on at its lowest setting and then only for the two or three coldest months."
A heat recovery system removes stale air while transferring its warmth into the incoming fresh air.
The Millers purchased their plot from a nearby farmer. Getting mains water on the site would have proved costly, as there was a railway line to cross, so instead a borehole was drilled in the garden. This supplies fresh, clean drinking water, while a rainwater harvesting system feeds the toilets.
There's a state of the art bio-disc septic tank that cleans waste before it flows into a nearby burn. "Apparently it cleans the sewage so thoroughly you can drink the water that comes out of it," Irene explains before hurriedly adding: "We've never tried it though."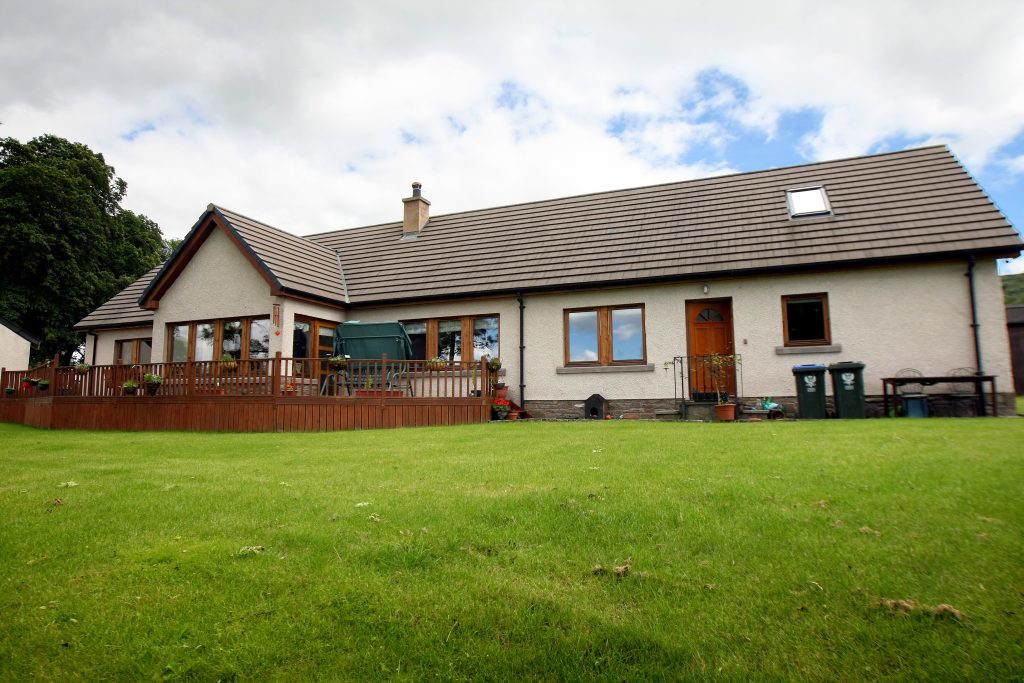 Internally, there are three bedrooms, living room, dining room, family room, dining kitchen, large family bathroom, wet room, utility and integral garage. The master bedroom has a large dressing room. "We were originally going to make it an en suite but the main bathroom's just next door and there's only the two of us so it didn't seem necessary," explains Irene.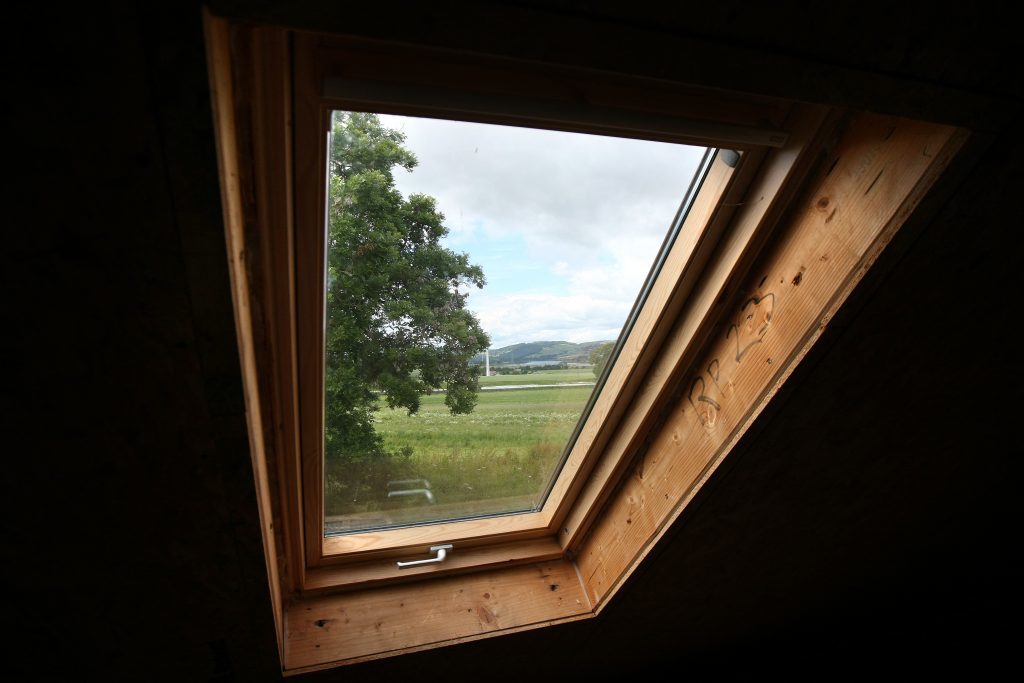 Clever touches abound, such as vacuum points where you plug a lightweight hose in rather than lugging a heavy cleaner around.
The beauty of the SIPs system is there are no load bearing walls, so new owners can tear out the house's innards and remodel it from a blank canvas.
The expansive attic is ripe for conversion and SIPs builds have no trusses, giving plenty of scope for additional rooms.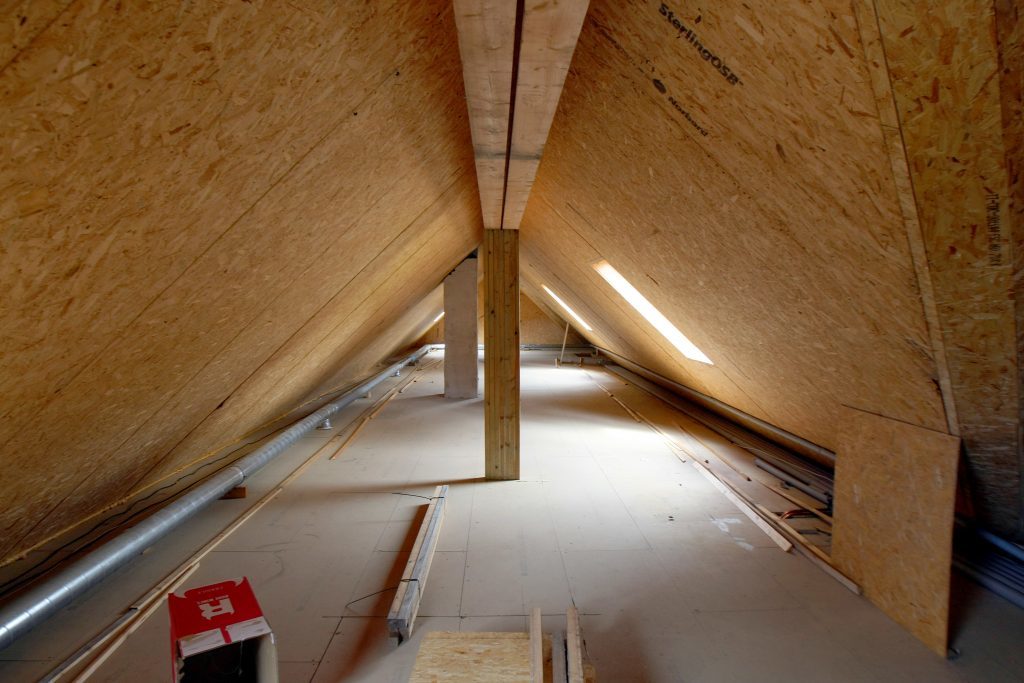 Outside, a gravel driveway sweeps into a parking area. There's a large detached workshop – measuring nearly 40×25 feet) with a double height roller door that can fit a motorhome underneath.
The back garden merges directly into the fields and woods running down to the River Tay.
"I didn't want any fences," Sandy explains. "I like that the countryside is just there."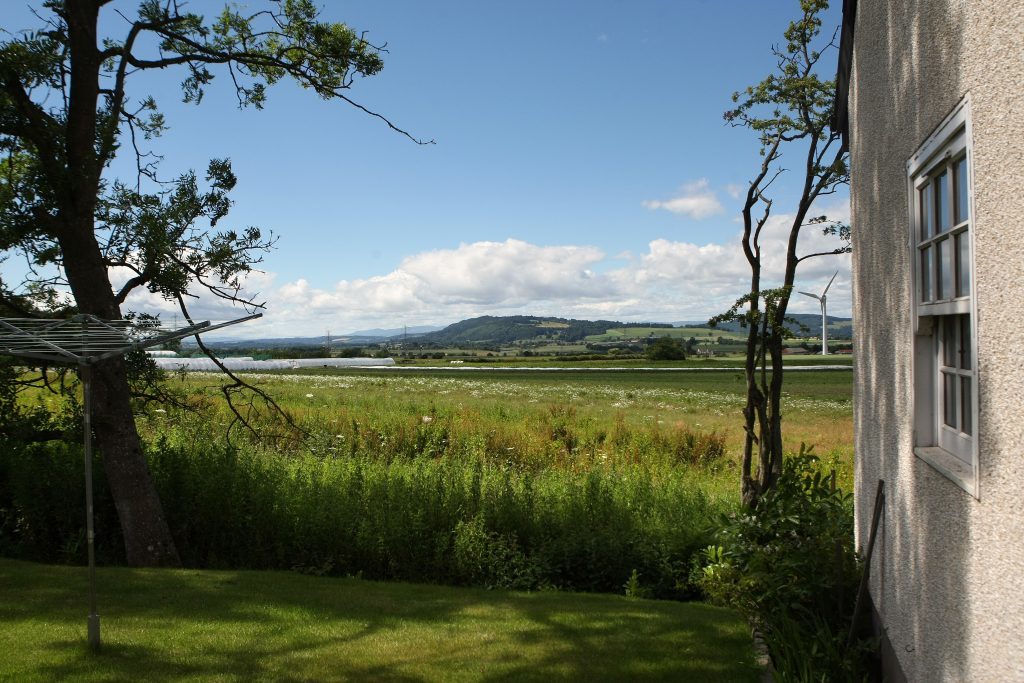 Sadly, Sandy was diagnosed with Alzheimer's disease two years ago and the couple plan to move to a smaller home in the Fife village of Kingskettle, where they formerly lived.
The Arches is being sold via Bradburne & Co for offers over £495,000.
www.bradburne.co.uk