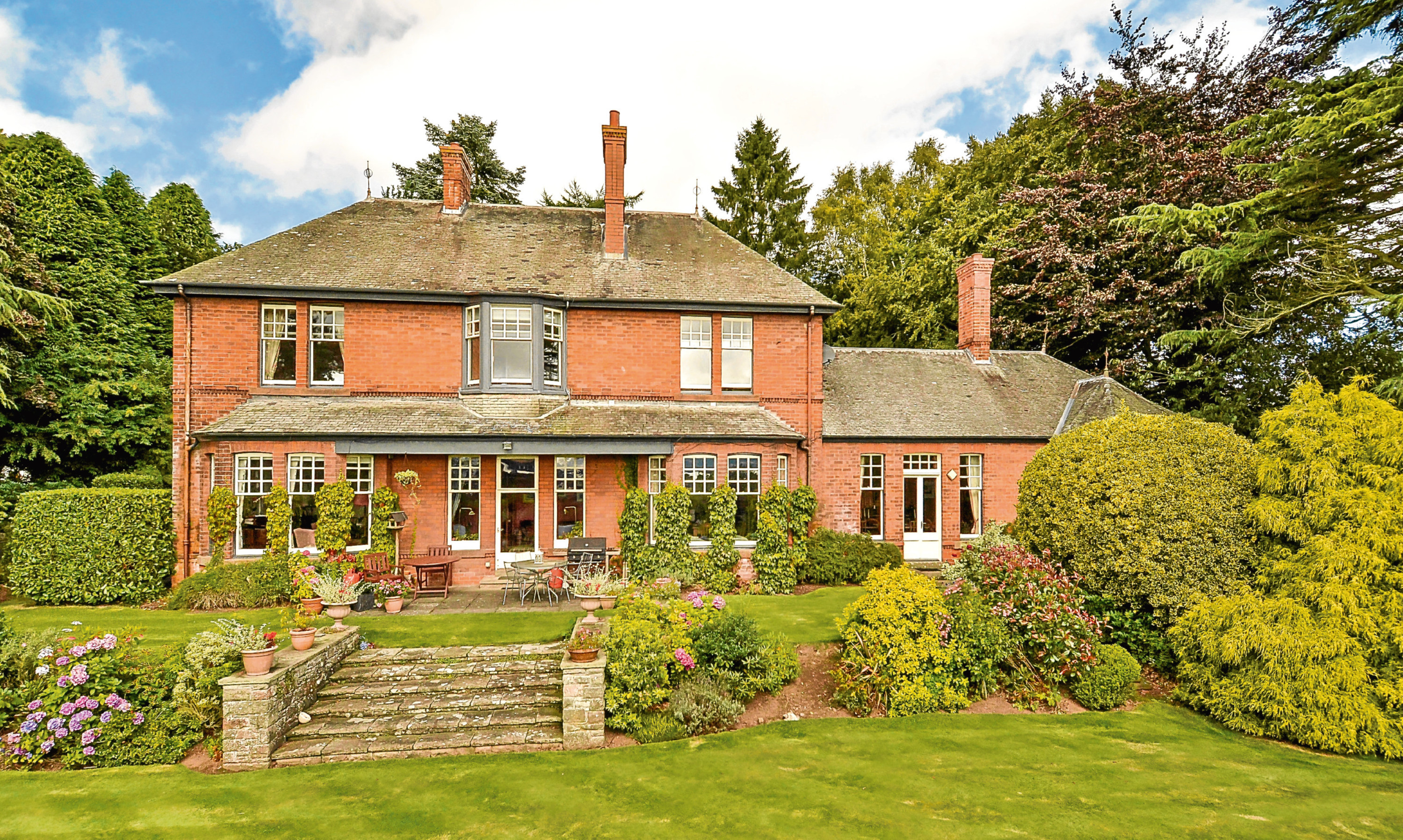 It really doesn't look like much, I think to myself as I reach the entrance to The Cairn.
An entryway between two high walls with bushes and trees looming above, it appears little different to the driveways of many of Longforgan's more modest homes.
That's the beauty of The Cairn, though – passers by can't see how special it is.
Neil and Barbara Cuthbert are only the third owners the house has had since it was built in 1891.
Designed by John Murray Robertson for Henry Prain, it was bought by the McCririck family in the 1920s and remained in their hands until the mid 1980s when Neil and Barbara took ownership.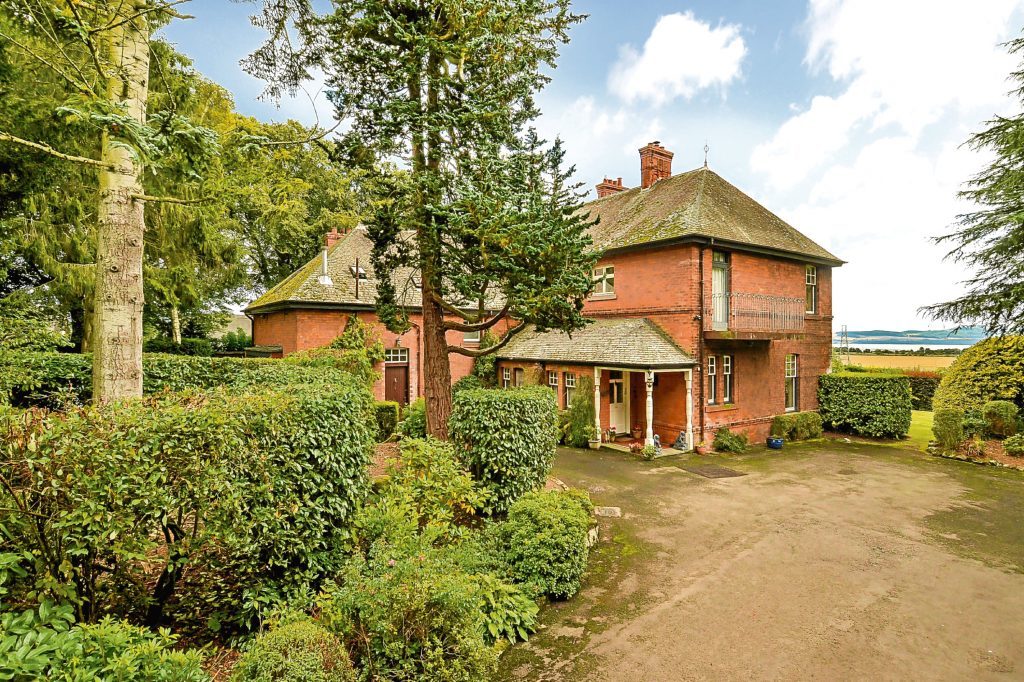 "We love how hidden away it is," Barbara explains. "You can walk right past it and not know it's here. It's only if you head down Station Road into the countryside and look back that you see what the house is really like."
The handsome red-brick C listed house contains four reception rooms, six double and one single bedrooms.
The Cuthberts have refurbished the house over the 30 years they've lived in it.
"Probably the biggest thing we did was move the kitchen into the dining room," Barbara explains. "No one needs a dining room as big as this one was. It's much better to have a big dining kitchen and we still have a good sized dining room next door."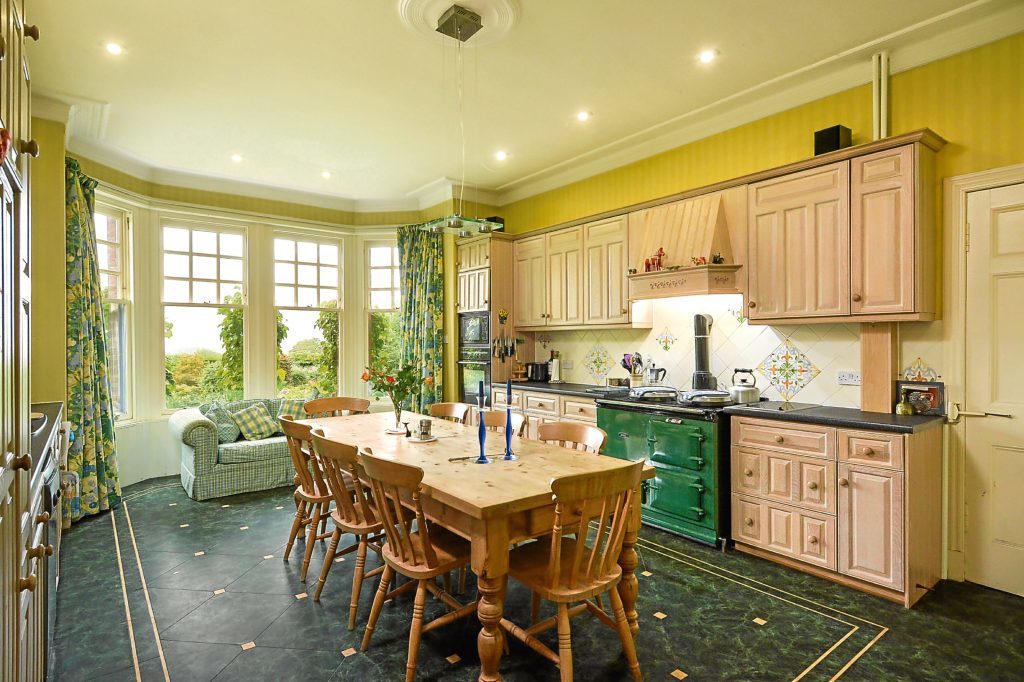 The drawing room, sitting room, kitchen and dining room are all south facing with windows looking out across the rear garden and to the River Tay beyond.
They created a family room at the back of the house which, with wall mounted TV and woodburning stove, is a cosy spot to while away the dark nights. A large guest bedroom is tucked away at one end of the downstairs level and has its own adjacent bathroom. Upstairs are five bedrooms, one of which is used as a study and a single bedroom or dressing room.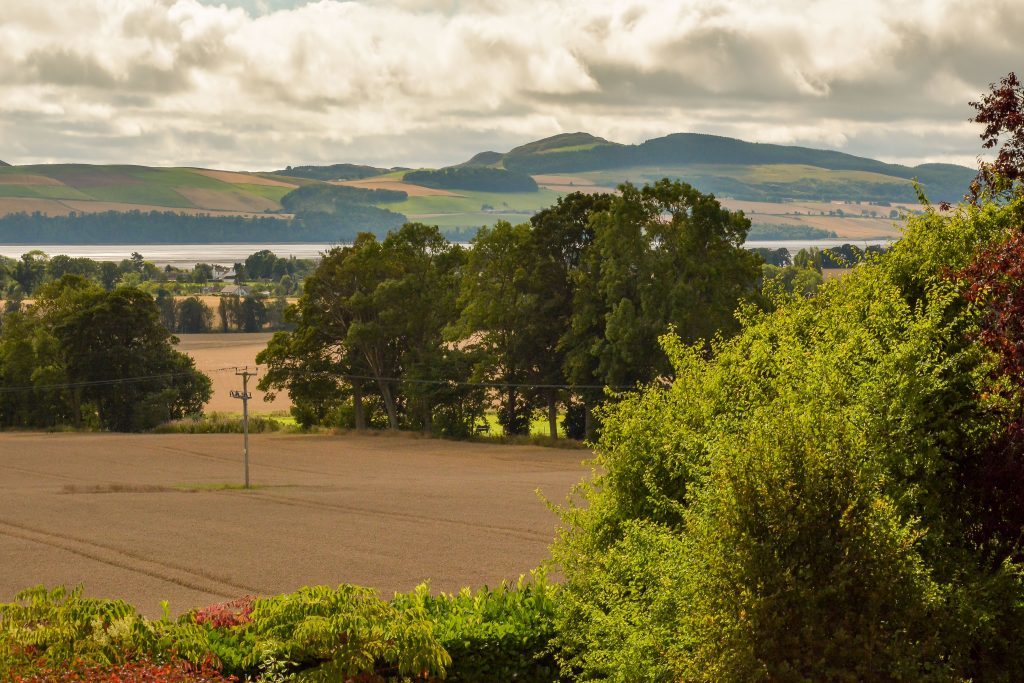 The elevated views from this floor's three south facing bedrooms are truly remarkable. The master has twin-aspect windows and an enormous en suite bathroom with balcony off. "We don't use it much but this is where the previous owners used to enjoy sitting with a glass of wine in the evening," Neil says.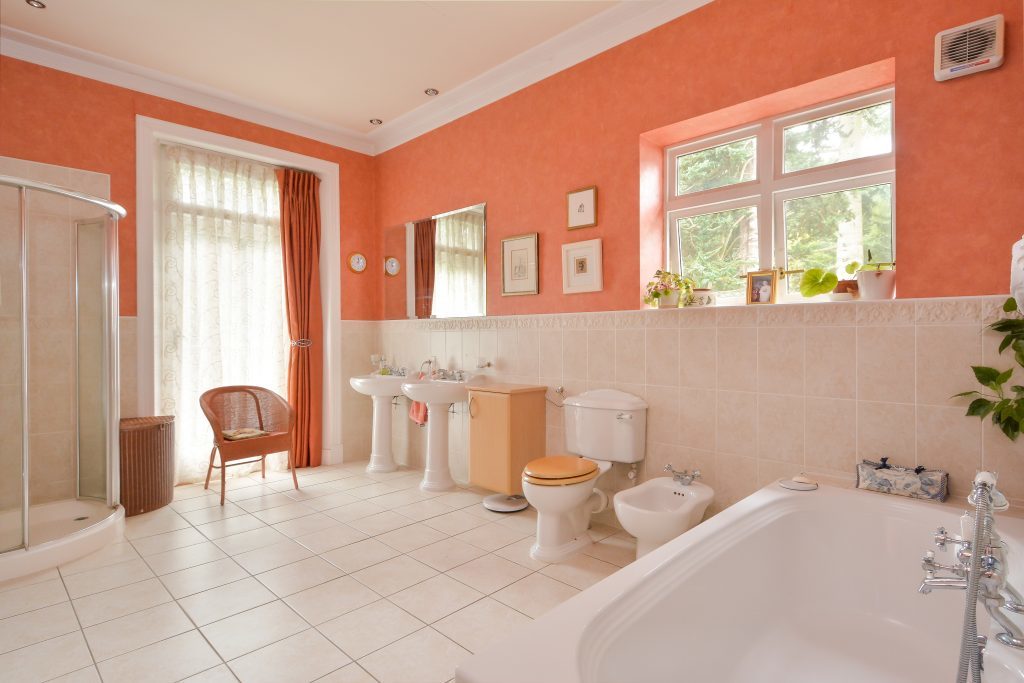 While they've modernised much of the house, Barbara and Neil have left many of the charming original features. These include working pulleys and bells once used to call servants.
"Sadly, times have changed and we don't have servants to see to our every need," Barbara smiles.
The south facing garden is quite tremendous. A wonderfully manicured lawn would put many golf courses to shame . Stone steps lead up to an outdoor terrace with excellent views across fields to the River Tay and Fife hills beyond.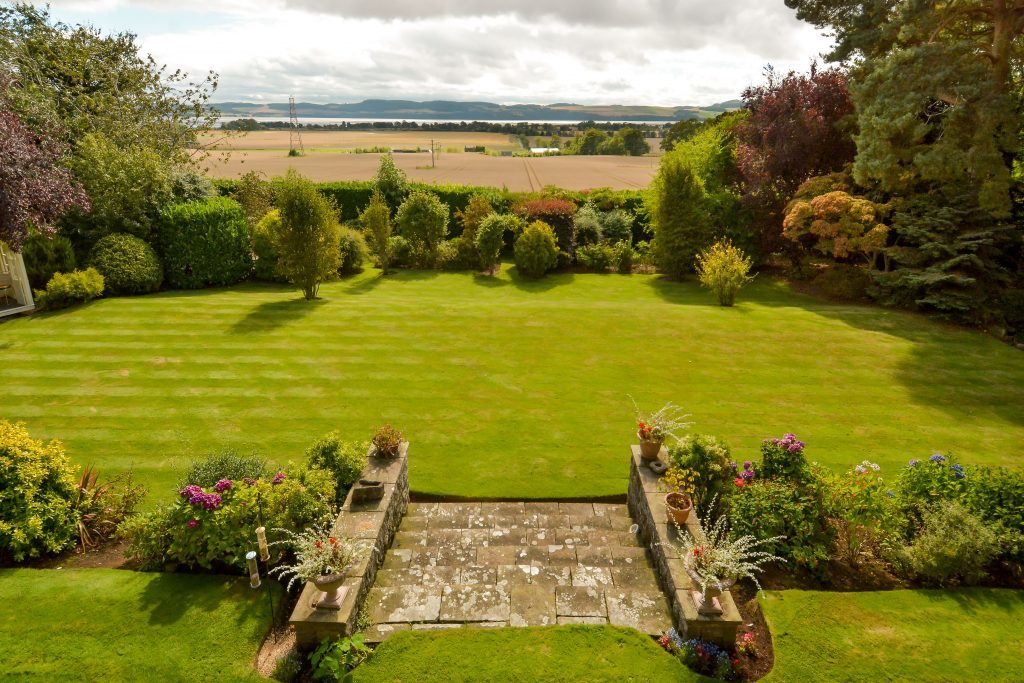 The grounds to the side and rear of the house contain mature woodland and an orchard. A path leads through to the original stables, which are also C listed. These had planning permission to be converted into a three-bedroom house and Neil has recently applied to have the lapsed permission revived.
Those looking to develop The Cairn would also find it easy to create annex accommodation from the rear wing of the house.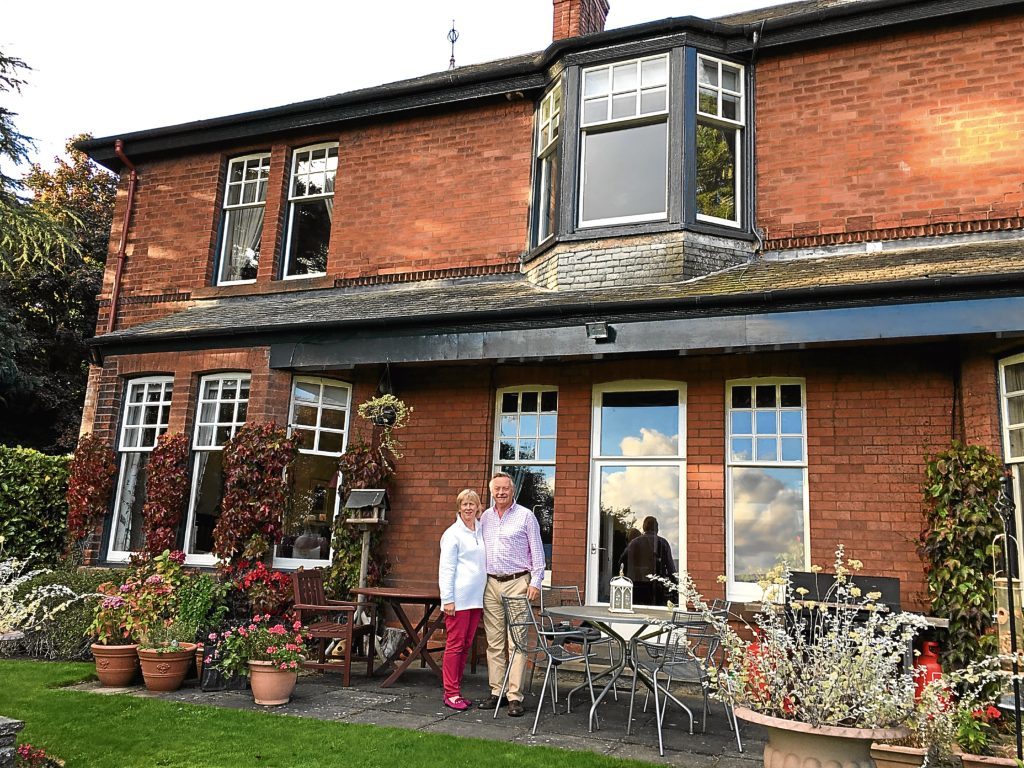 Both optometrists, Neil (62) and Barbara (59) are retiring next month. With their three children grown up, they've bought a smaller home in Earlsferry in the East Neuk of Fife. "We will miss this house tremendously," Neil says. "It's been a wonderful family home but of course it's now far too big for us."
The Cairn is on sale through Savills.