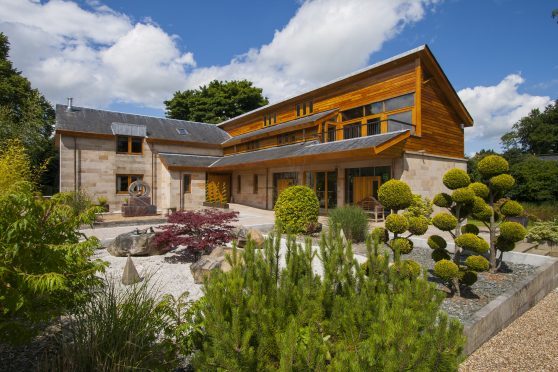 One of the many good things about Dundee is how easy it is to get out of.
Within 10 minutes of leaving my home near the Law I'm in the hamlet of Bridgefoot, turning down a lane to Newmilne House.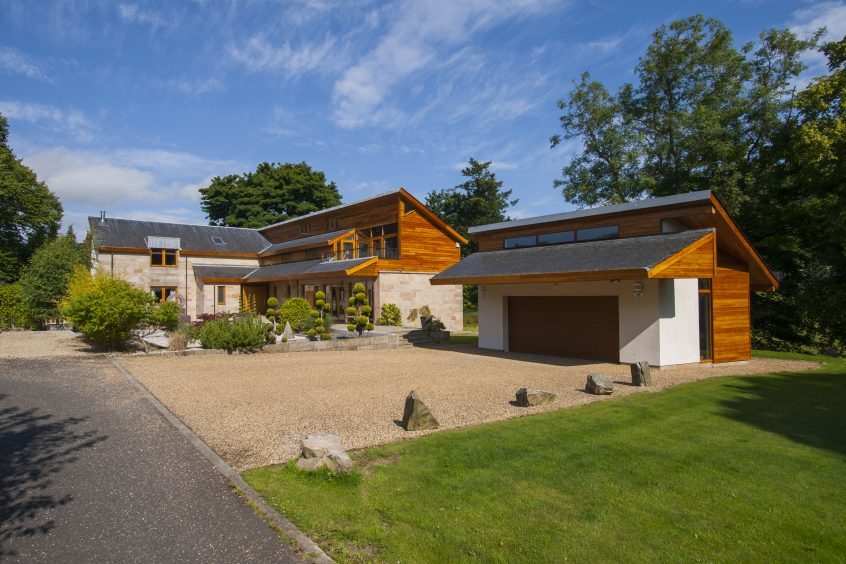 The striking architect designed home sits on the banks of the Dighty Burn on the edge of the Sidlaw Hills.
It's owned by Wattie Milne and his wife Karen.
Wattie bought the plot from the owner of the neighbouring Victorian property and built Newmilne House over the course of 2004 and 2005.
The 53-year-old runs Metal Tech UK, a construction firm which supplied much of the steel for the V&A Dundee and the city's new train station and hotel.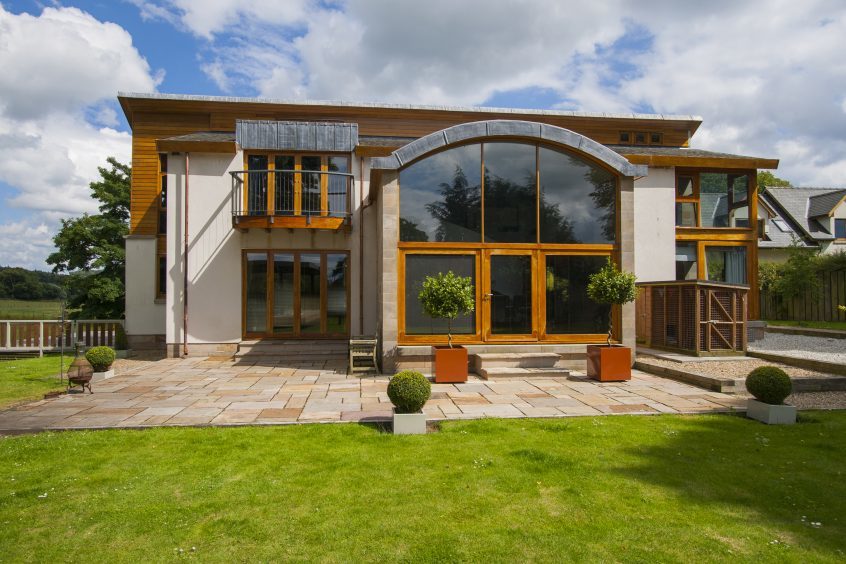 Wattie grew up in Bridgefoot and at the time of building Newmilne his business was based in the hamlet.
"That was ideal because I project managed the build so I was practically on-site," he says. Newmilne House was designed by Dundee-based Andrew Black, who was behind Ladies Lake in St Andrews which won last year's Dundee Institute of Architects' Supreme Award. Echoes of Ladies Lake can be seen in the clean stonework of Newmilne House.
Built in a mixture of Douglas fir and Clashach stone from Elgin, the bulk of Newmilne's construction was – incredibly – done by local joiner Alan Robertson, working with a single labourer.
A beautifully weighted convex timber door pivots open into a vestibule then an open plan hall and living area.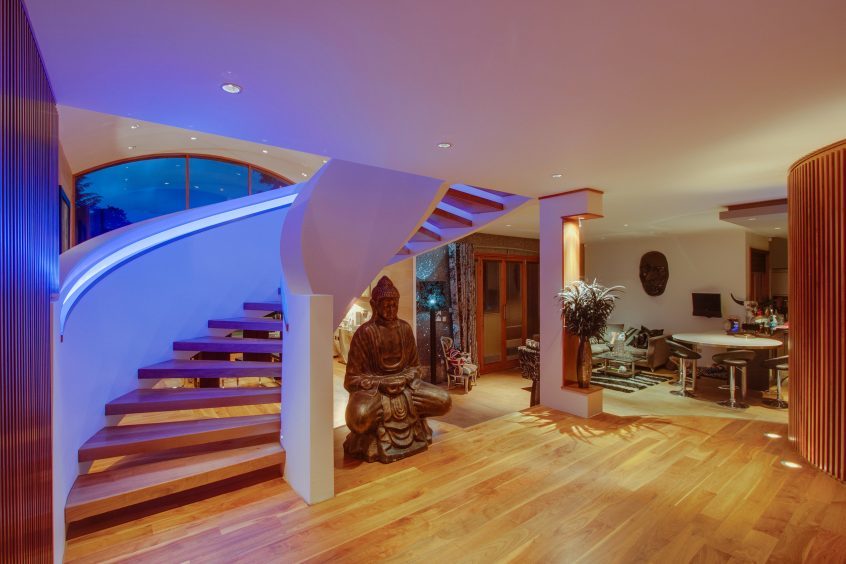 The striking helical staircase was built by Wattie's firm in the company's workshop and neatly divides living and kitchen areas.
There's a cinema room and a gymnasium downstairs. Upstairs is an exceptional master bedroom, with a balcony overlooking the Sidlaws and the stream outside, an enormous en suite and a dressing room bigger than many double bedrooms. "I like space," Wattie smiles. "I hate feeling cramped in my own home so we designed this place to be extra spacious."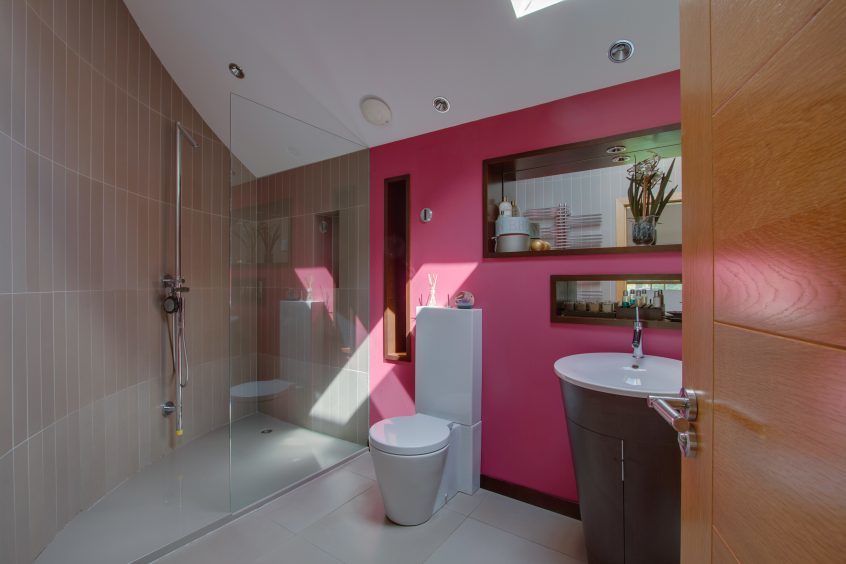 Two more bedrooms have en suites with high end bathroom fittings and there's a second balcony.
Outside, there's an expanse of lawn, decking overlooking the water, and a large covered, decked area Wattie originally intended to make into an outdoor bar.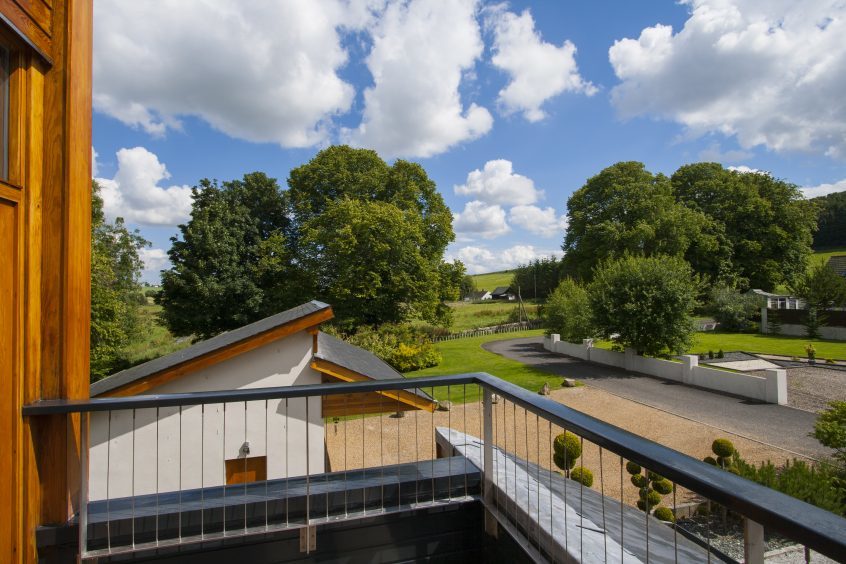 A high-tech Lutron lighting system can create different moods and makes the house look spectacular at night.
It's a striking house and was considered for the RIBA's House of the Year awards when it was completed.
With just the two of them (and their four dogs) the couple feel Newmilne House is too big for them.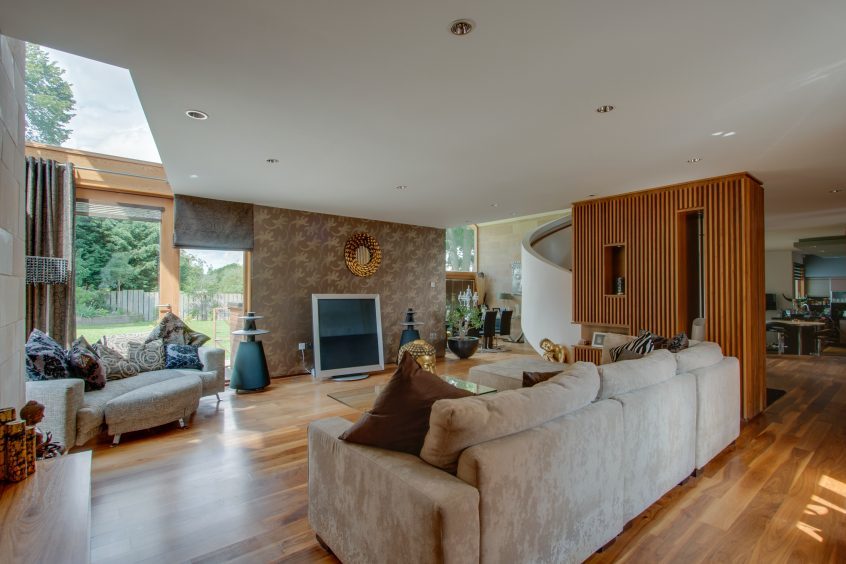 Karen (42), a former model turned artist from Manchester, says she'll miss their home. "I love being beside the Dighty", she says, (correctly pronouncing it 'Dichty') "And there are so many places to take our dogs for a walk – so something nearby would be perfect."
"I wouldn't mind building again," Wattie says. "Doing this place was stressful but I've learned a lot and I think I have one more project in me."
Newmilne House, Bridgefoot, is on sale with Savills for o/o £650,000.