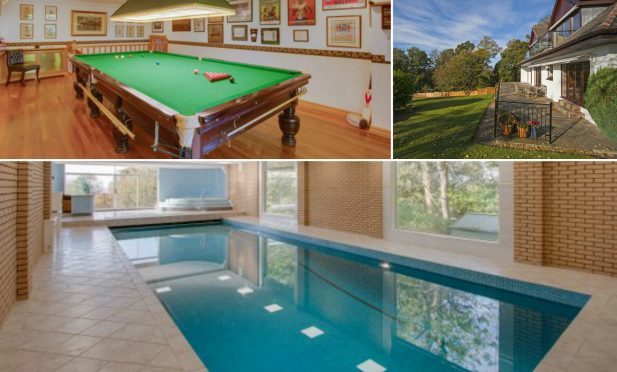 A modern house occupies one of Broughty Ferry's highest points and has outstanding views over the Tay to Fife. With 1.6 acres of gardens and woodland, it has tremendous privacy. There's even a swimming pool to enjoy a relaxing dip in.
Hilltop is a house that's aptly named. A steep brae leads up to electric gates that open into what's thought to be the highest point in Broughty Ferry.
It can't be accused of not making the most of its hilltop perch. I step through the front door and walk up a wide staircase to be greeted by a breathtaking vista.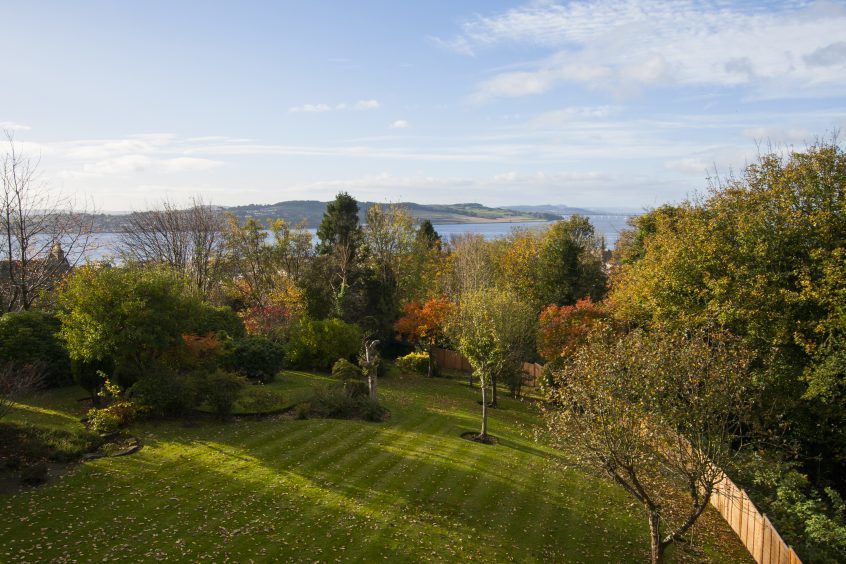 A wall of glass exposes a sweep that takes in the Tay estuary, Broughty Castle and Tentsmuir. Even on a grey, overcast day the view is a sight to savour.
On a brighter morning I would have been able to open the patio doors and sit out on the large balcony.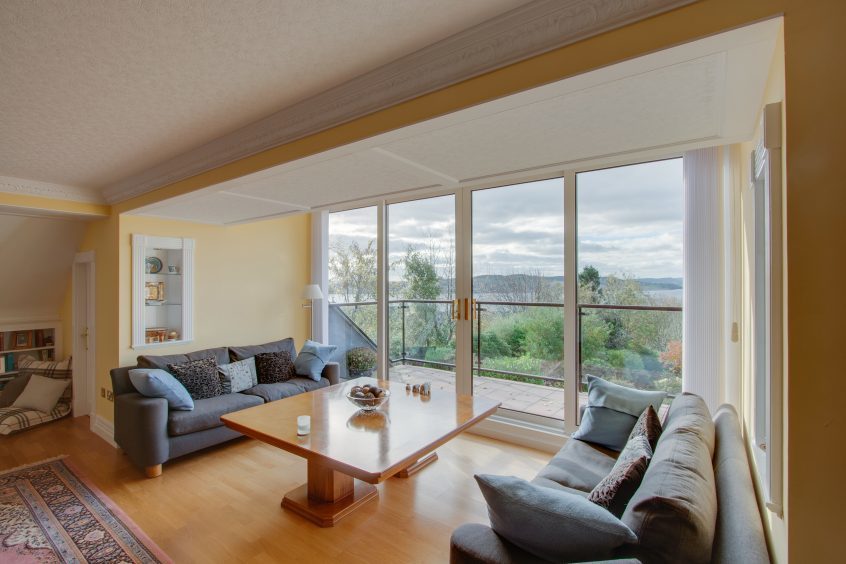 The house was built as a two-bedroom cottage in 1973. Retired property developer Angus Cook (72) and his wife Linda (70) were Hilltop's third owners when they bought it in 1981.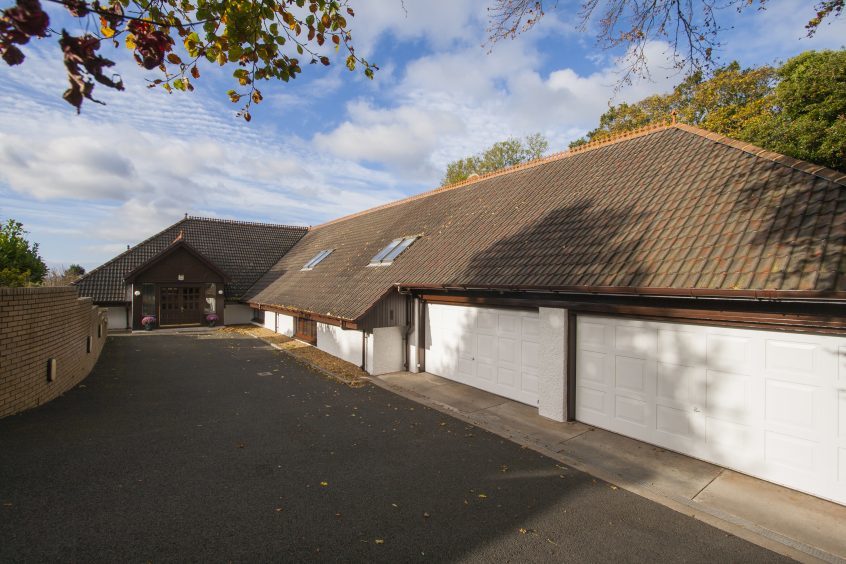 During the late 80s and early 90s they added an ambitious extension that hugely expanded Hilltop's footprint. They've continued to expand and develop the house and grounds ever since.
"James Parr was our architect for the original extension and we've used Jon Frullani since then," Angus explains.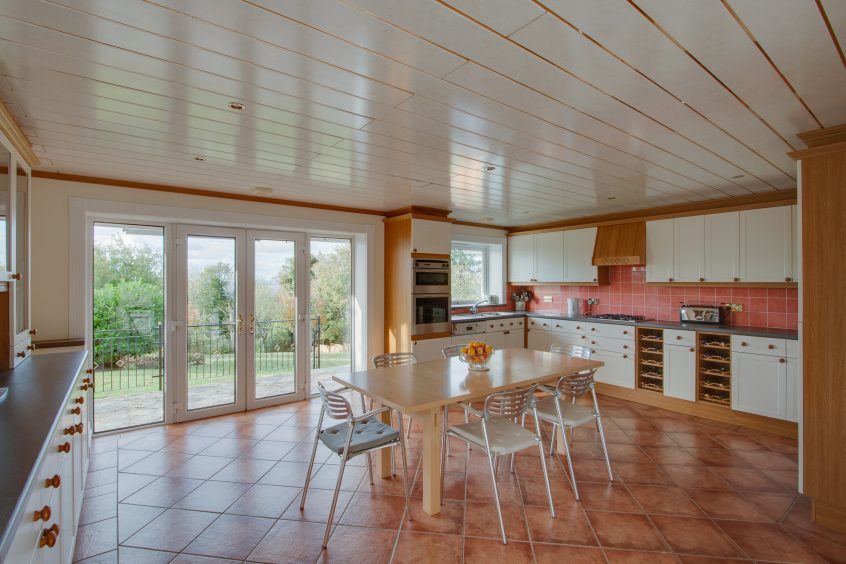 One of the first things the couple did was knock the old kitchen and dining room into one much larger kitchen. Then they built a huge extension to one side, more than doubling the house's size.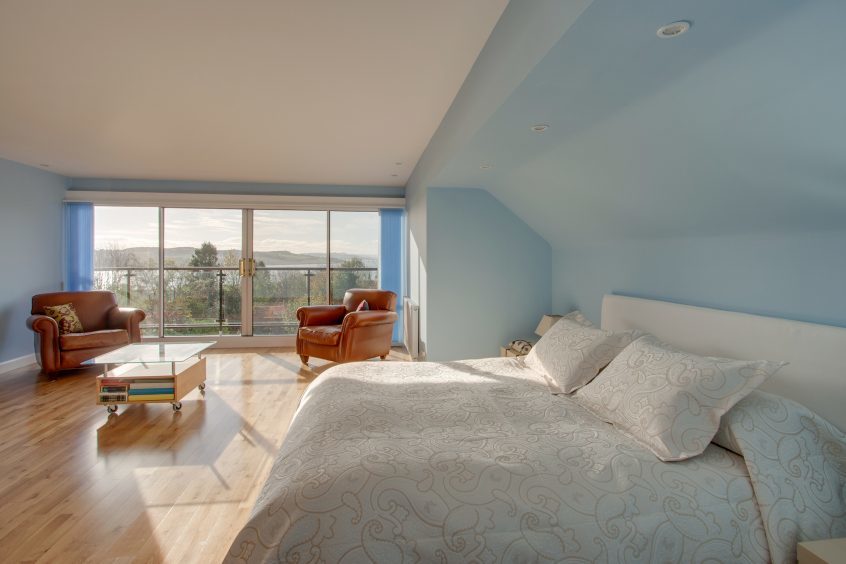 Upstairs, there's an en suite master bedroom that also enjoys fabulous views and has its own balcony to enjoy them from. Three more bedrooms and a family bathroom occupy this floor.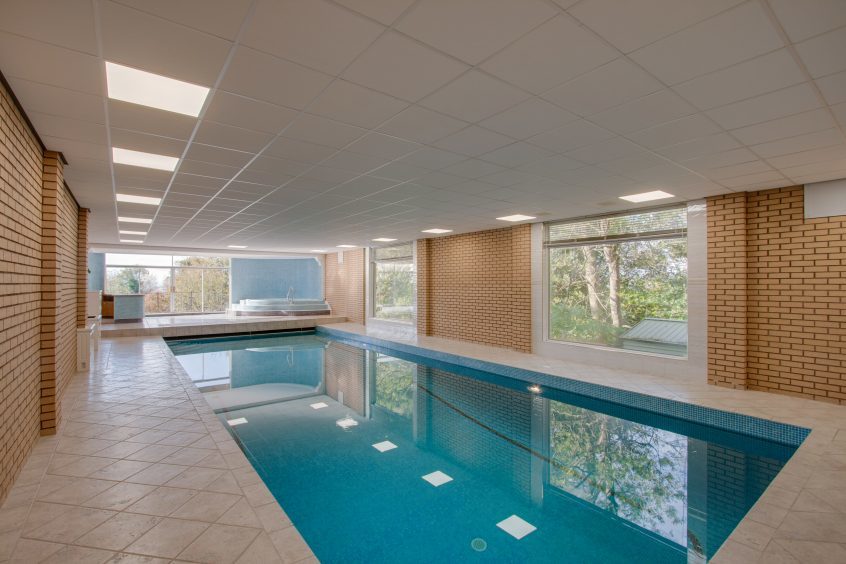 The centrepiece of the ground floor is an impressive swimming pool. Measuring 13×5 metres, it's thought to be the largest residential pool in Dundee. There's a changing room with showers, a jacuzzi, and full length windows with sliding doors on to a terrace that stretches the entire width of the pool.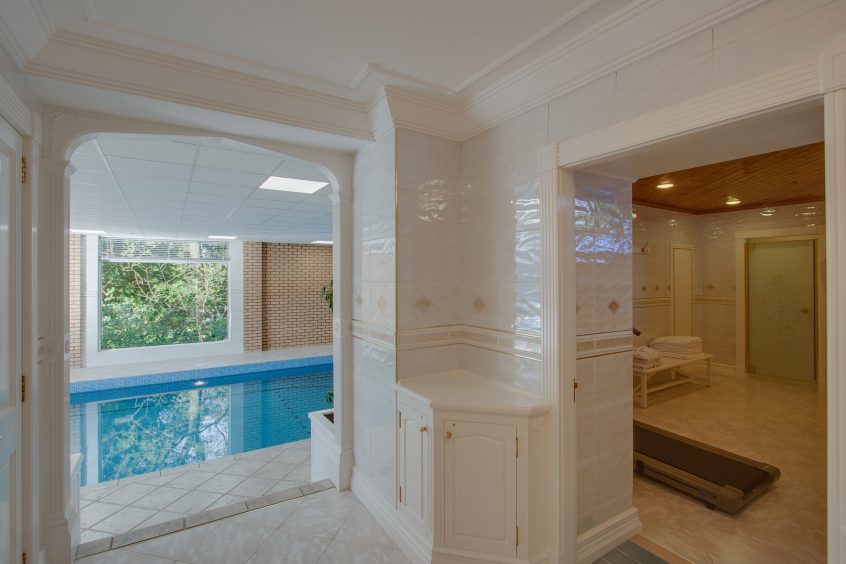 "In the summertime you can have the doors open and sit out in the sun after you've had a swim," Linda explains.
Behind the pool area is a large games room with a full size snooker table and to one side is Angus' study. "The snooker table started out at the old Opera Bar on Gellatly Street , and was then in the Old Sailer's Home before it came here," Angus explains. "I had it completely refurbished."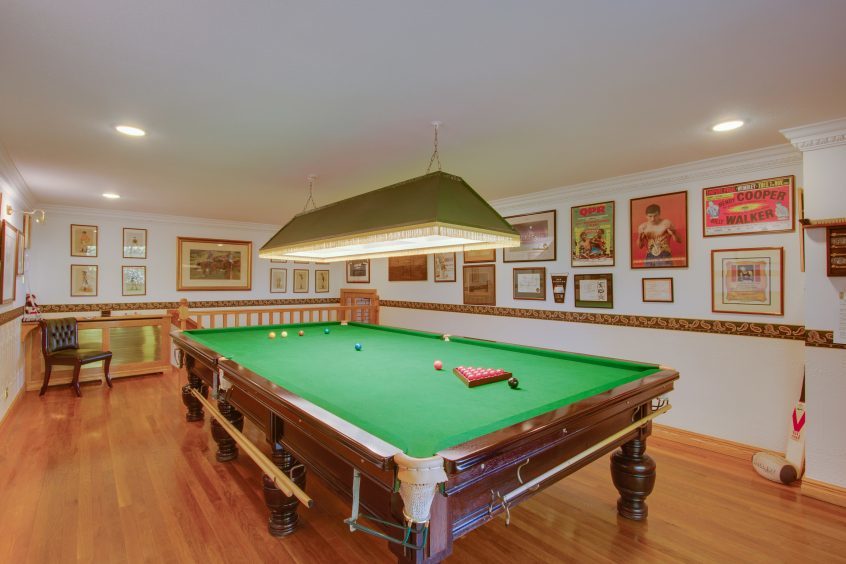 Hilltop sits in the grounds of what was once Rockhill House. An original seating area known as the roundel still remains in its garden, and is where Rockhill's owner, the parliamentarian and statesmen Baron Ritchie of Dundee, would have sat to take in the views.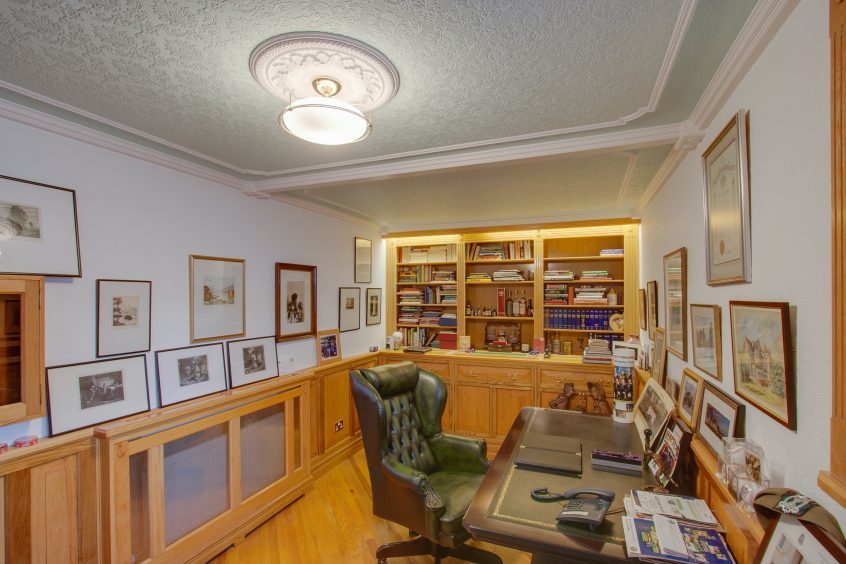 Hilltop has a large garden and a wide band of woodland around it, which added together amounts to more than an acre and a half. "We call the woodland 'the jungle,'" Linda smiles. "It's not useful for much and the trees are under a protection order so you can't cut them down but it does give us fantastic privacy."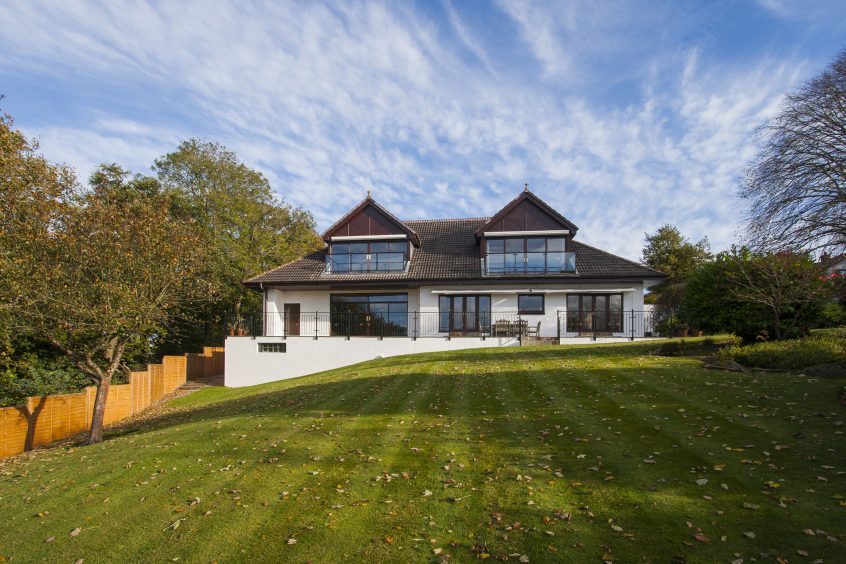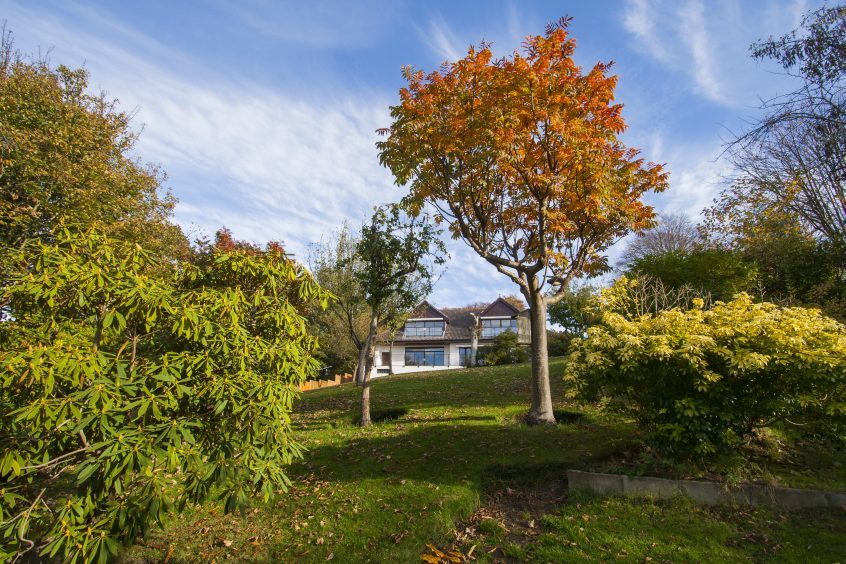 With their children long having flown the coop, Angus and Linda have decided Hilltop is too big for them and have their eye on a smaller home in Broughty Ferry. "We've loved being here but we're rattling around in the house a little bit now," Angus says.
Hilltop, 7 Hill Road Broughty Ferry, is for sale with Savills for o/o £800,000.
www.savills.com