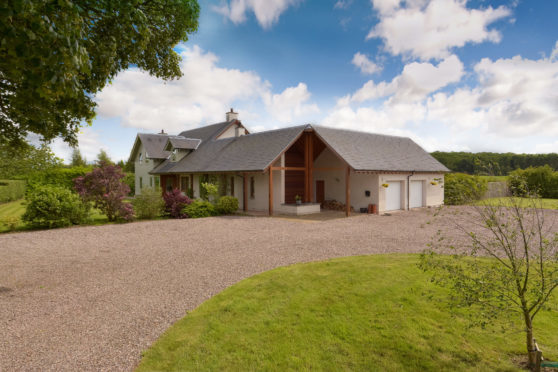 Few homes can have involved as much family input as Balgreen.
The four bedroom house sits in 1.75 acres close to the banks of the River Tay a few miles outside Stanley in Perthshire.
It was built by Christine McGuinness and her son Craig, who ran a building firm, to a design by Christine's architect daughter Fiona.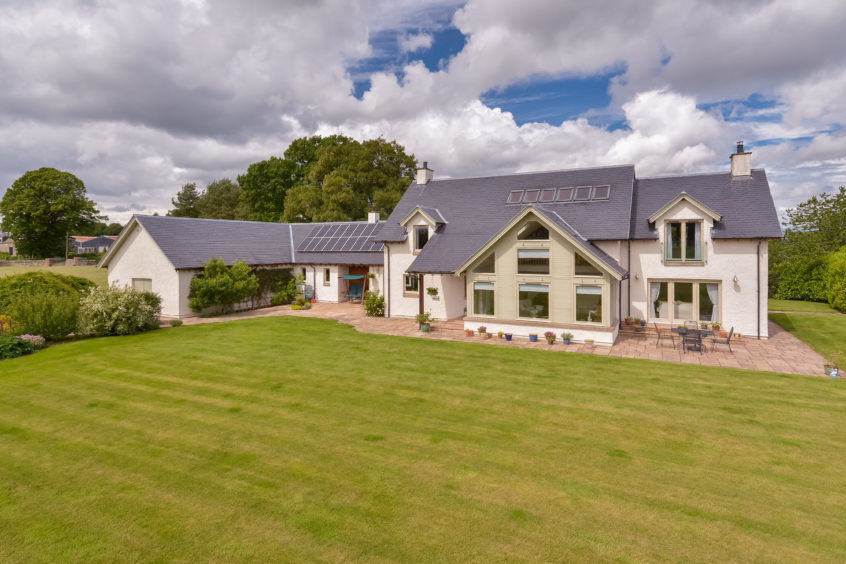 "We told Fiona what we wanted and she took that along with some design touches from previous houses we'd build and came up with the house we wanted," Christine says. "Then my son and I got stuck into building it."
Christine and her husband Sandy looked at several plots before buying the site on which Balgreen now stands. It's down a farm track off the country lane that leads into the village of Murthly. An old cottage on the site was demolished to make way for the house.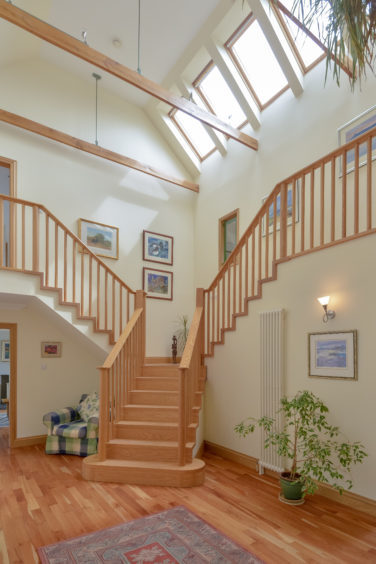 The front door opens into a double height hall with a timber staircase sweeping upwards before splitting onto two landings and a bank of Velux windows throwing light down. It's more than a little impressive.
"When we designed the house we wanted the hall to have a bit of the wow factor and make a strong first impression," Christine explains.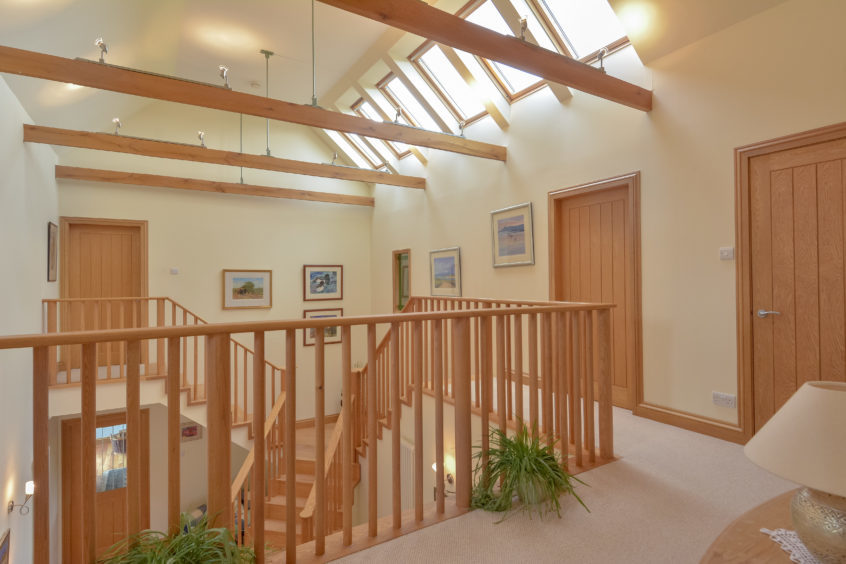 To one end of the house is the living room, its wood burner pushing heat through the room and into the hall beyond. The dining kitchen stretches nearly nine metres long and has an island and table.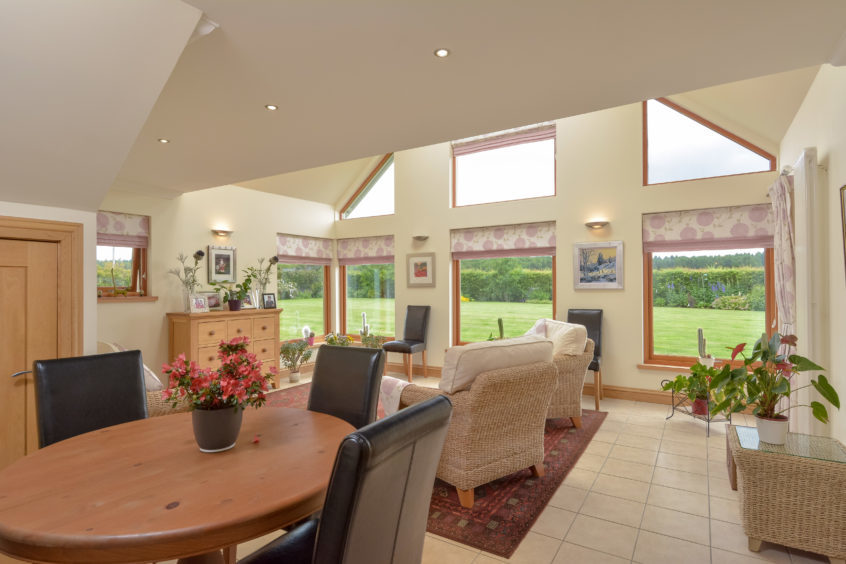 To the front of the house is the double height garden room with one wall that's nearly fully glazed. A mezzanine level above is a lovely place to sit and read.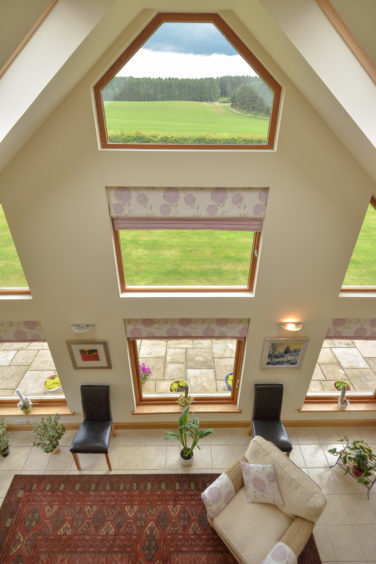 There's a downstairs bedroom with en suite shower room, while a corridor off the kitchen houses the utility room, boiler room, WC and storeroom.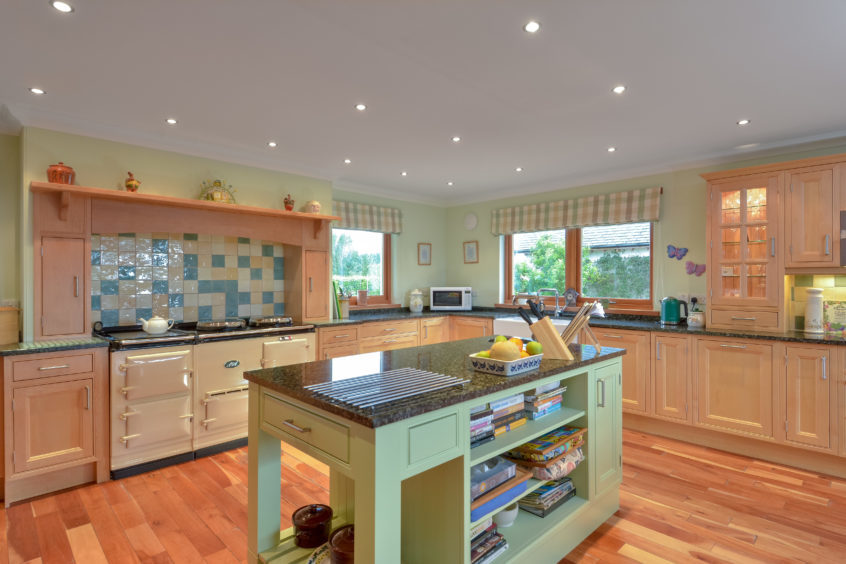 Upstairs is an en suite master bedroom, two double bedrooms and a family bathroom. Solar panels on the roof provide electricity and an income of around £1,000 a year.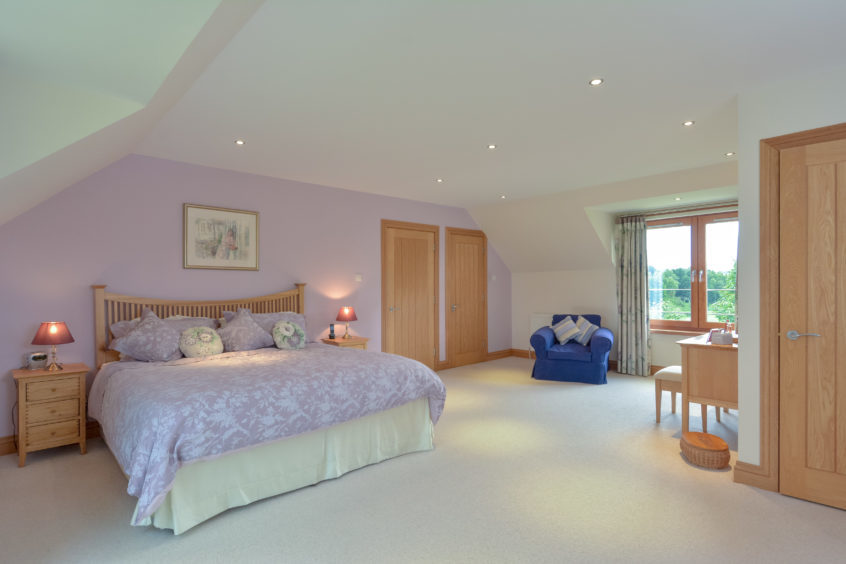 All of the main rooms have windows on two or even three sides, filling them with light and making the most of the sweep of countryside that surrounds the house.
The garden runs to 1.75 acres and is surrounded by fields and woodland. Balgreen sits on a track that leads to the banks of the Tay. "The Bluebell Wood is across the road from us," Christine continues. "There was a big commotion there recently when they were filming an episode of Outlander. A camera on a crane was above the tree tops and all the big stars were being driven in blacked out vans. We watched it all from our bedroom!"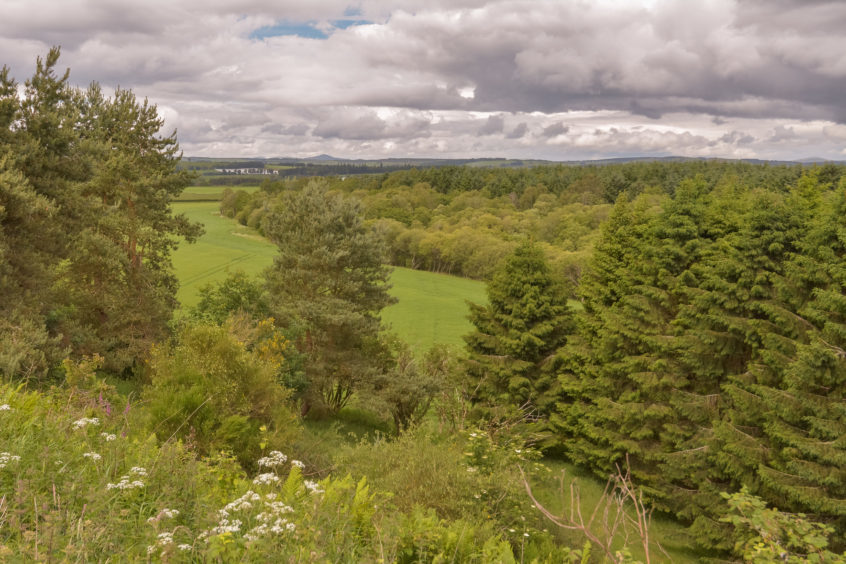 Christine (70) and Sandy (74) are no strangers to house building. "We built our first home, in Rattray, more than 40 years ago," she explains. "Altogether we've moved house 19 times, although a few of those were rented homes while we built somewhere."
Balgreen has been their last self build, however. "We wound up the company when I retired and I'm not getting back into house building," Christine says. "We've found a nice Stephen Home that we've been able to modify and that's where we'll go from here."
Balgreen, Perthshire, is on sale with Galbraith for o/o £650,000.