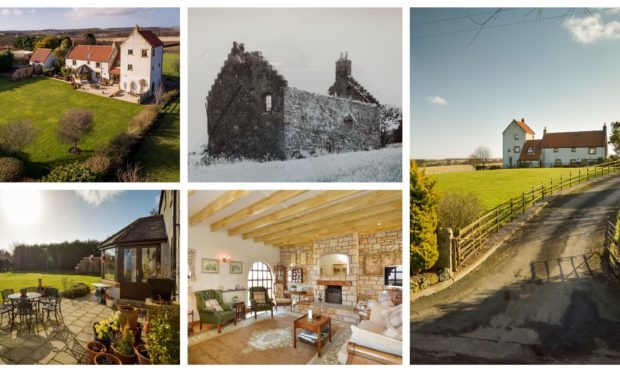 A half-mile long driveway deposits me in the grounds of High Beley where I'm greeted by Lesley Haines.
"I call this the gin and tonic terrace," she beams, pointing at a sheltered patio. "It's come into its own with the recent good weather."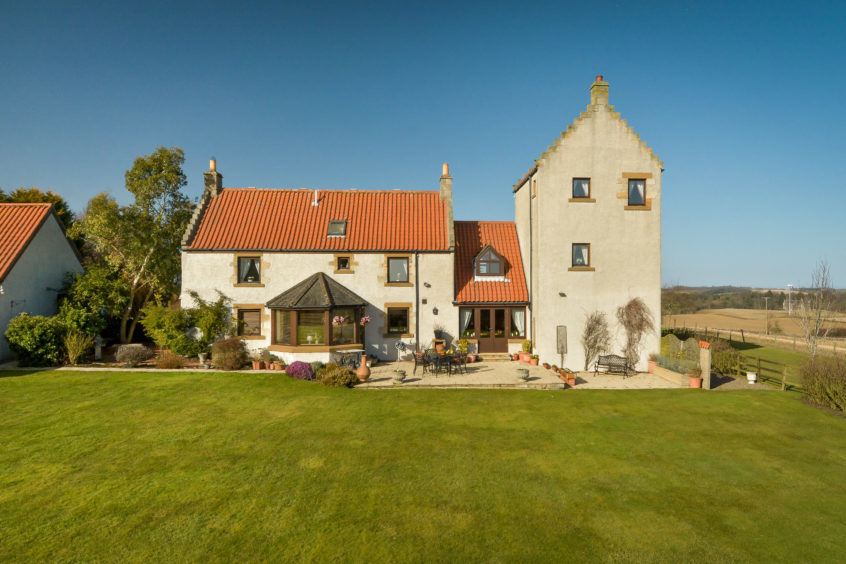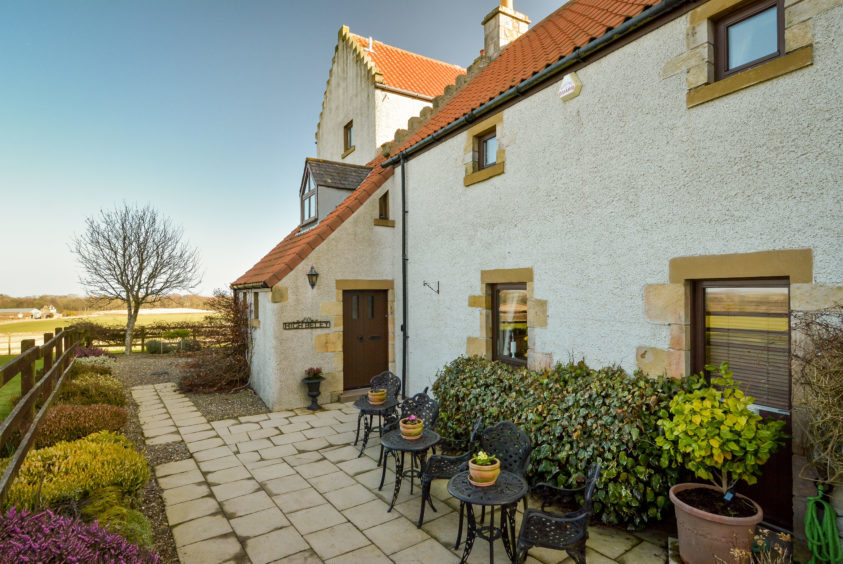 With its elevated site and three-storey tower, High Beley is easily visible from the road.
Flash back a few decades, however, and a roofless ruin was all that stood here.
It was converted in 1988 and Lesley has lived there since 1998. The original barn forms the main house, with a three storey tower being joined to it by a double-height hallway and staircase.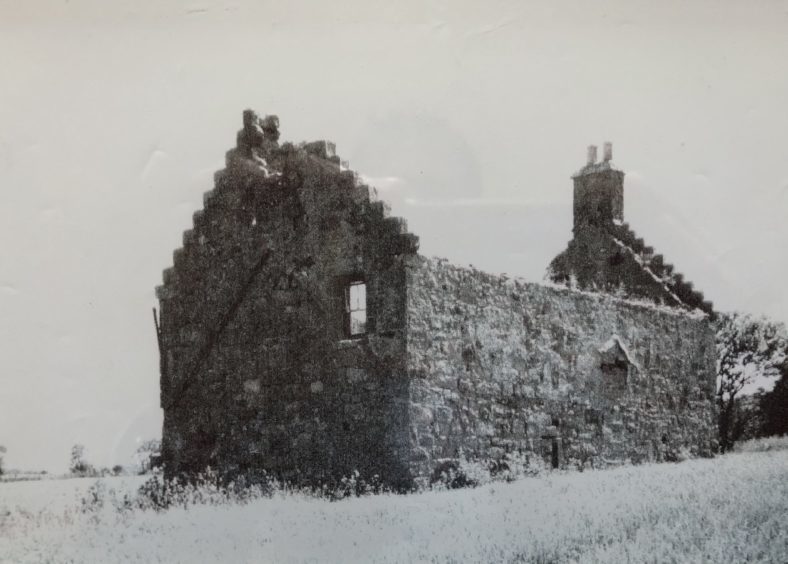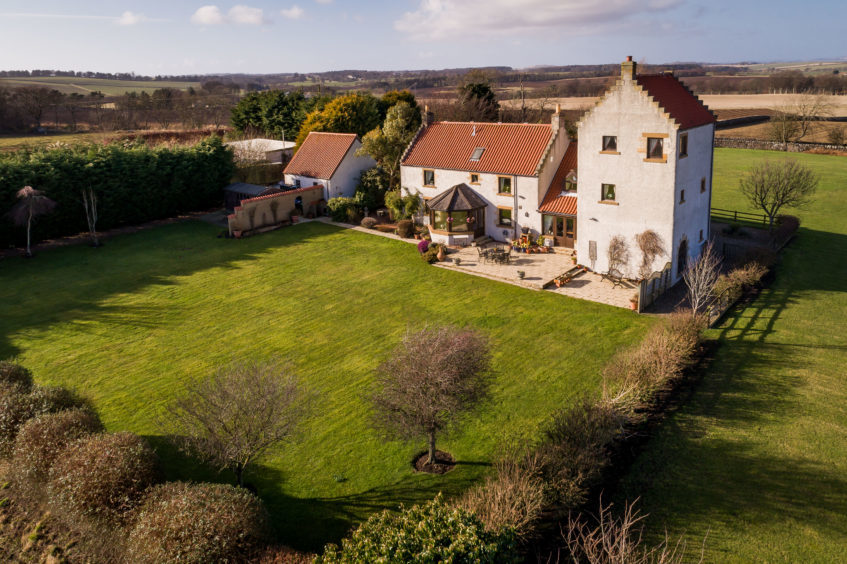 Lesley (69) scampers up the two flights of stairs to the top floor at a pace that would shame someone half her age.
"I love the view from the top," she exclaims. "The great thing is almost every room in the house is double or triple aspect so you get views in all directions."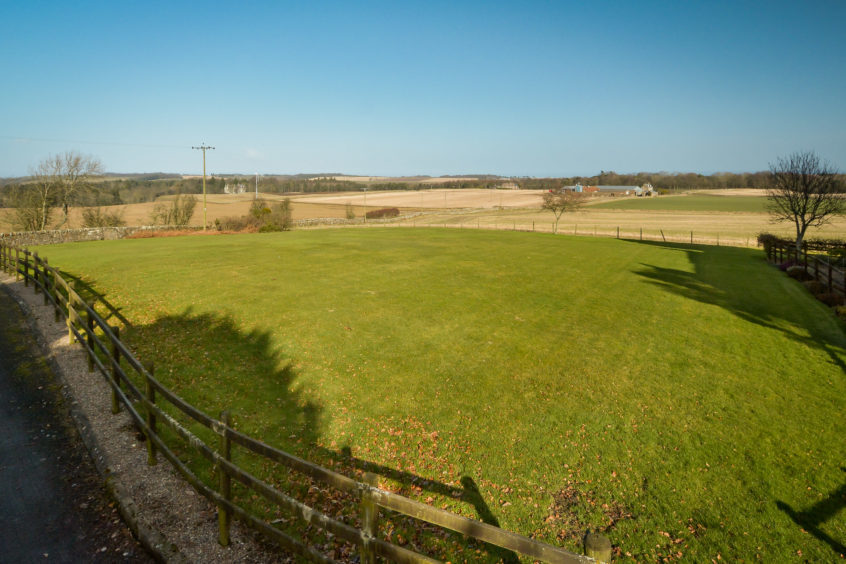 Stretching from the Grampian hills in the north over the roofs of St Andrews and taking in a great sweep of countryside and coastline, there's no doubt it's a vista you'd never tire of.
St Andrews is a five minute drive away and there's a bus service that leaves from the bottom of the drive.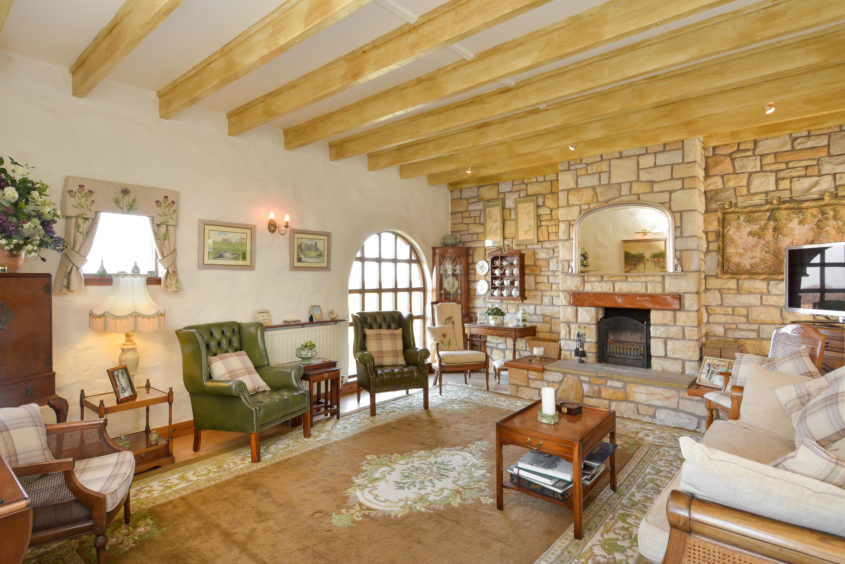 "It's so easy to get into town", she continues. "Yet it would cost you millions to have a house this size in St Andrews itself."
On the ground floor is a drawing room with exposed beams and open fire. The double height hall has a dining table in front of the stairs and the kitchen has limestone floor and granite worktop. Attached to the kitchen is a pentagonal sunroom looking onto the rear garden, while a sitting room with wood burner completes the downstairs accommodation.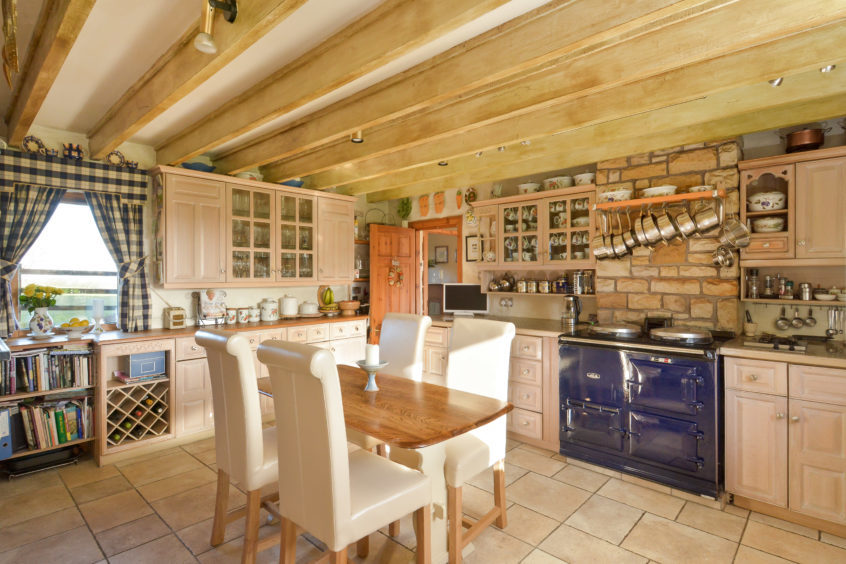 On the first floor are three bedrooms, one en suite, and a family bathroom. The tower's top floor is used as a bedroom and has an en suite bathroom.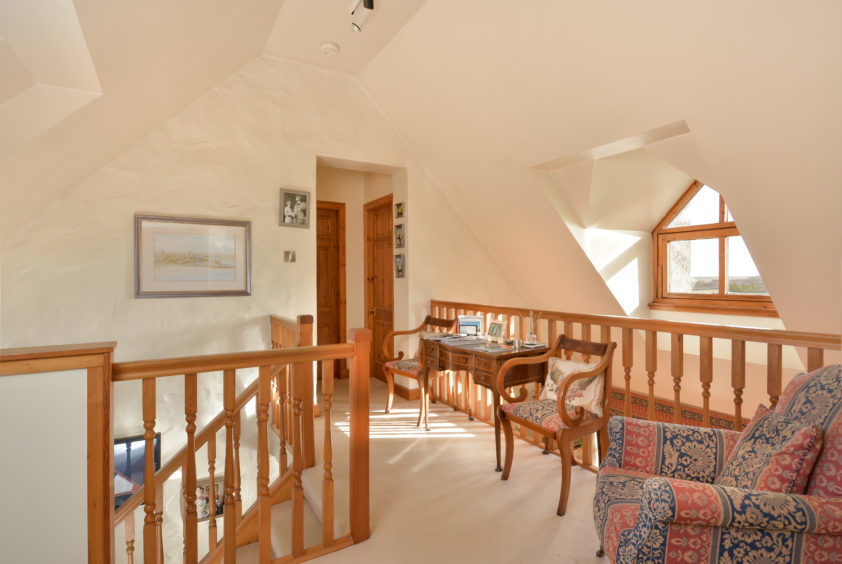 "All the bedrooms are well separated so you can have children and grandparents under one roof and everyone gets peace and quiet," Lesley continues.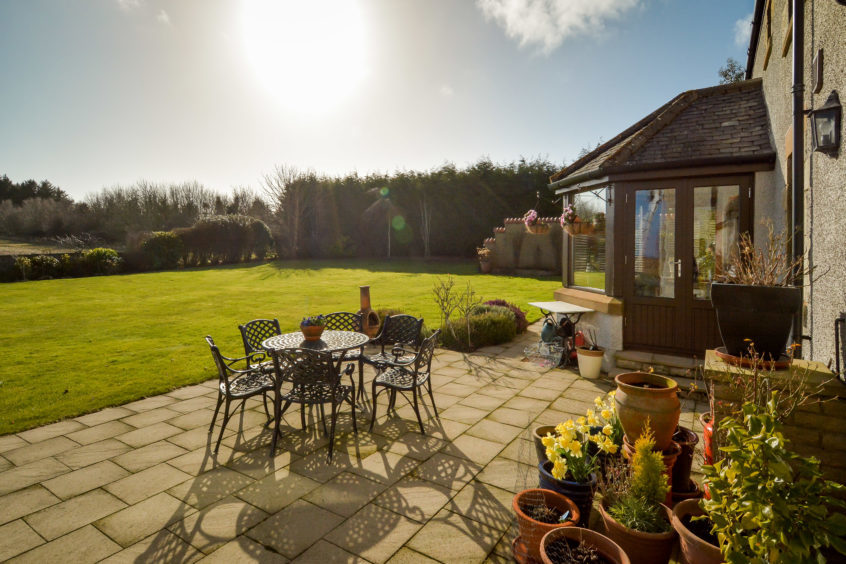 There's a large, well stocked garden and a 1.3 acre paddock. Lesley designed and planted the garden to be easy to look after. "I don't have a gardener, I do it all myself," she says. "It takes me an hour and a half once a week on a ride-on lawnmower.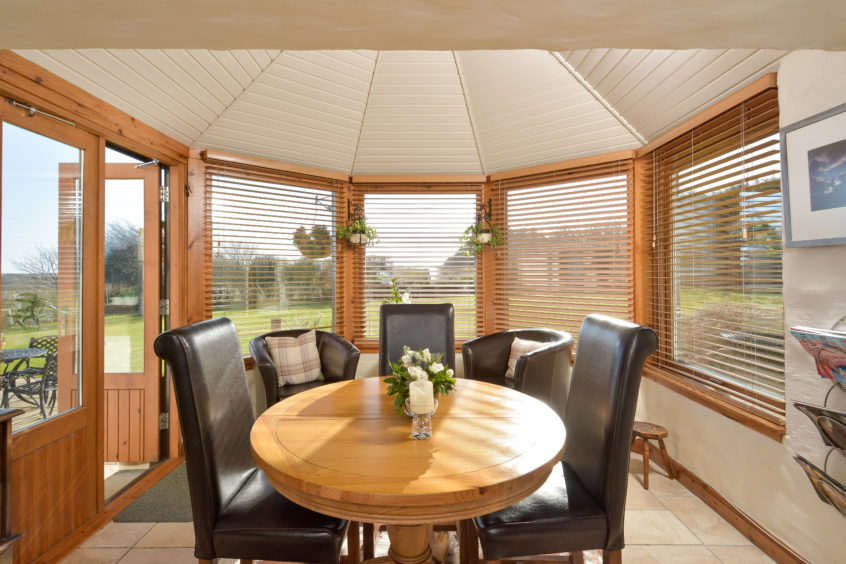 "One of my daughters got married in the garden. We had a marquee outside and opened up the French doors for people to come in and get refreshments."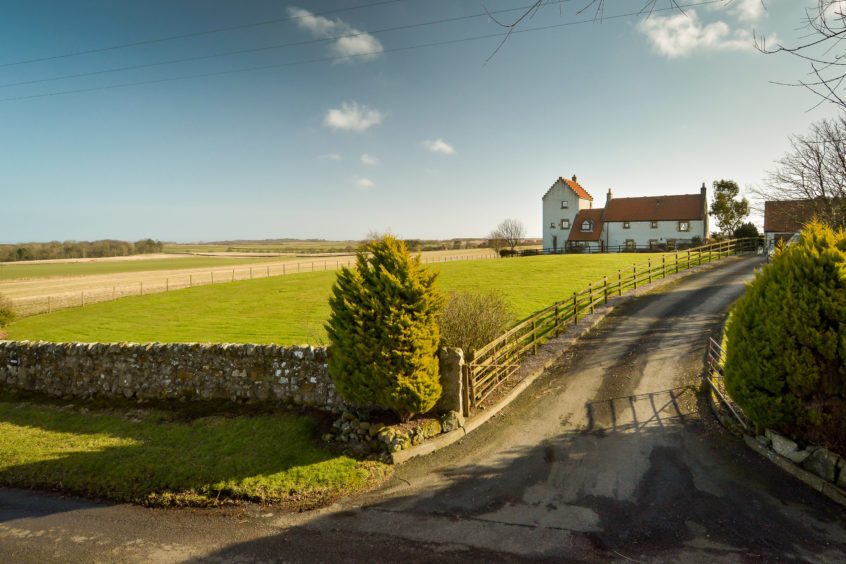 Lesley's husband, former RAF air commodore Jack Haines died in December aged 71.
"This place is far too big for me now," she says. "I want to move while I'm still fit enough for it not to be a hassle."
jmckeown@thecourier.co.uk
High Beley is on sale with Savills for o/o £ 675,000.