I'm standing in the middle of a fantastic new build flat, gazing out across Dundee's waterfront to the Tay, glittering in the sunshine.
Then I take my headset off and I'm a mile away, in the office of architect Jon Frullani, with mist pressing up against the window.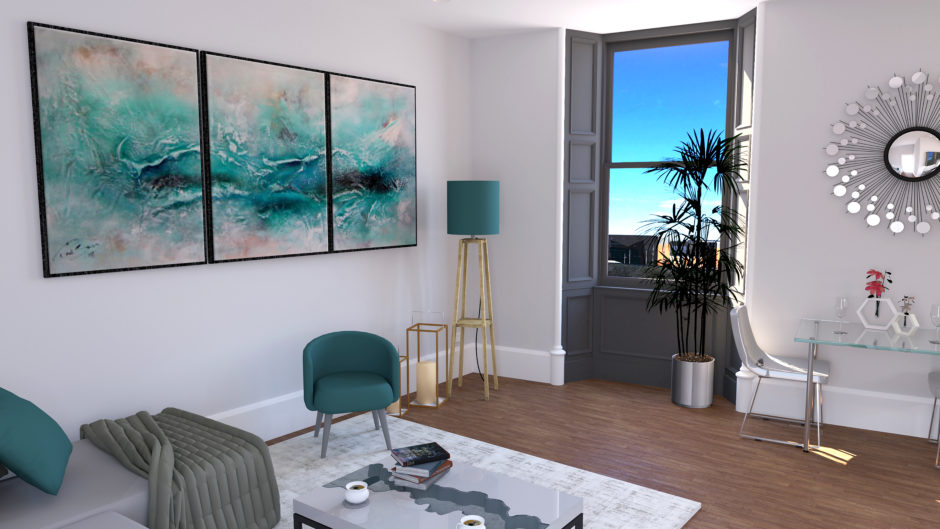 I've been playing with Jon's latest toy – a virtual reality system. Earlier this year he bought a virtual reality package and for the last couple of months he's been using it with clients.
"It allows you to design a house then put the headset on and walk around inside or outside," Jon explains. "We found a lot of people would look at a set of plans and not be able to visualise how it would look in real life.
"Even computer generated images don't give the same feeling as actually wandering around the space."
The equipment cost around £10,000, with a few-hundred training hours for Jon and his staff to get up to speed on the system.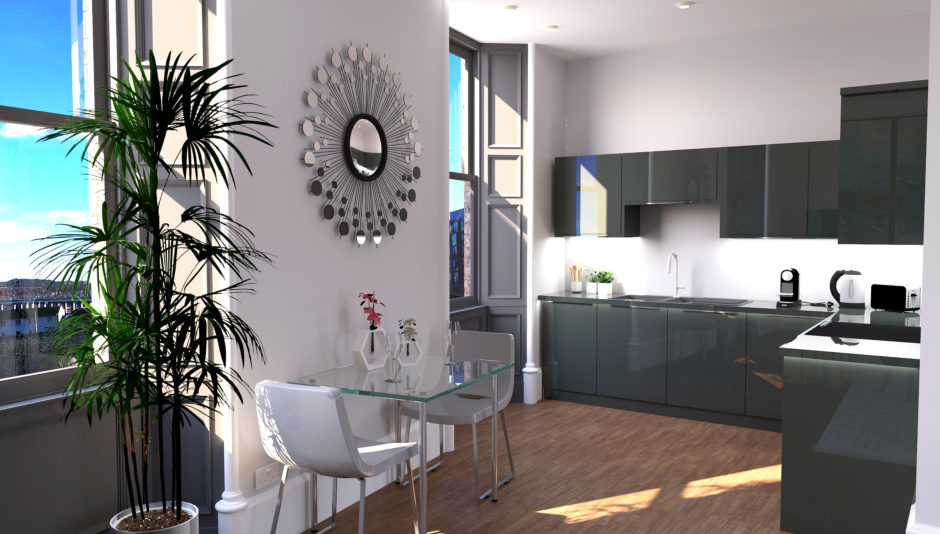 His is the only architects' practice in Tayside and Fife to have such technology, and Jon says his clients have really taken to it. "We use it with virtually every client now," he continues. "It only takes an hour and a half or so to design something like an attic extension and an average size house takes perhaps a day to do.
"The time we put in designing the virtual reality project gets saved in not having to re-draw the plans four, five or six times, so it ends up being more efficient."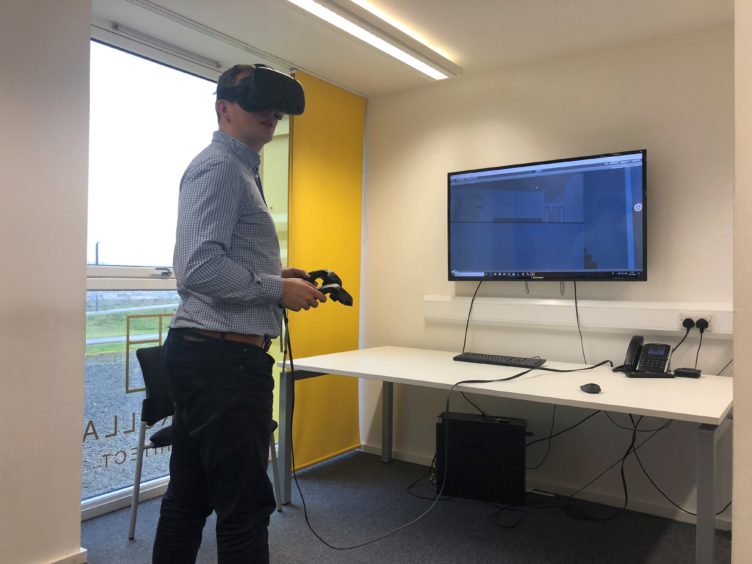 I tried out the headset on a couple of Jon's projects – three executive villa's on Dundee's Adelaide Terrace and a new cafe on the city's Reform Street. It's amazing how immersive it is – you can walk up to windows and lean forward to look down at the view. You look a bit weird walking round a room waving your arms in the air but you quickly forget about everything apart from the virtual world.
"I've tried this out with lots of clients and only one of them has walked into a wall," Jon jokes.
At present Jon can create visions of the interior and exterior of his projects but the aim is to link them up. "We'll take pictures on site so you can see the actual view but ultimately I'd like to link up with Google Earth. Eventually I hope you'll be able to put the headset on and walk all through the inside of the house then out the front door and around the outside.
"The only problem I have is to avoid the temptation of playing video games on it all day."