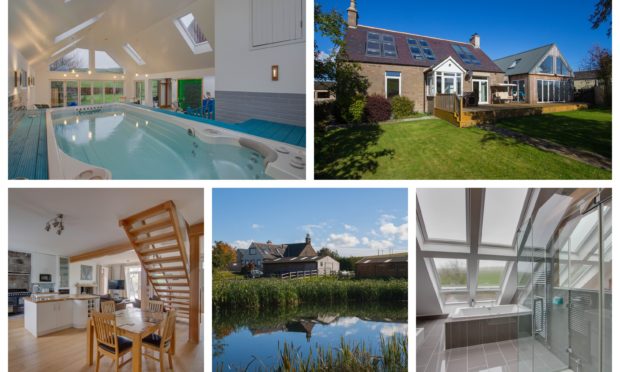 Among the many striking features at Fonah Farmhouse are the massive banks of Velux windows in the upstairs rooms, which stretch from floor level almost up to the apex of the roof.
"The architect wanted to have a lower ceiling and bring the walls in from the eaves. He said what I proposed wasn't traditional," owner Phillip Vercueil explains.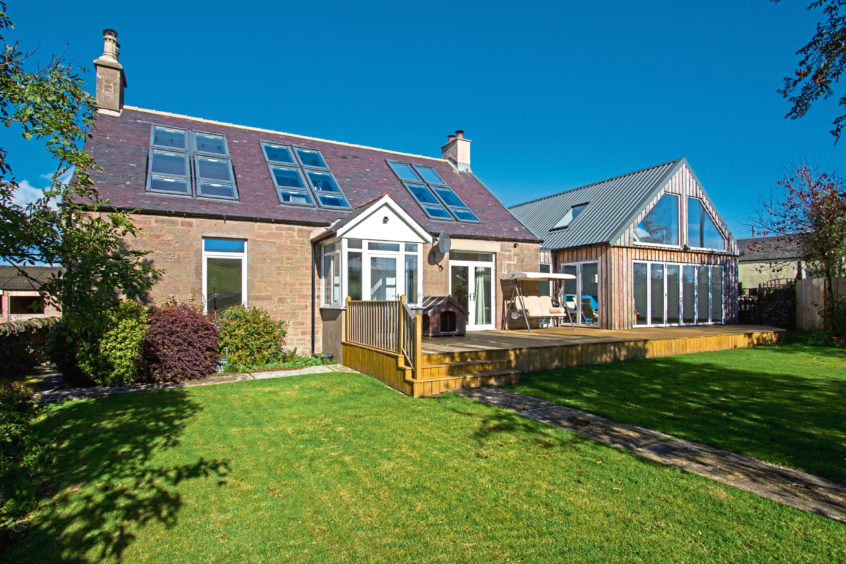 "I told him: don't give me that rubbish, I want as much light in this house as possible. I know some of the space isn't usable but it makes the rooms feel so much bigger and brighter, and that's what's important to me."
The four-bedroom farmhouse sits up a long driveway off a country lane near Rescobie Loch, a few miles east of Forfar.
Originally from South Africa, Phillip (60) is an engineer in the oil and gas industry in Aberdeen.
He bought the house in 2012 and has carried out an enormous programme of renovations that has changed virtually every part of the building.
It's impossible to know exactly how old the original farmhouse is. The earliest Ordnance Survey Map of the area Phillip could find dates from 1854 and the house was standing then.
His first challenge was to bring more natural light inside. The kitchen wall was taken down to create a large open plan living space.
Nearly all of the downstairs doors were replaced with glass doors to let light flow from one room into the next, and numerous windows were turned into French doors to help bring the outside in.
Windows are triple glazed to maintain warmth, insulation was overhauled, and there are wood burning stoves in the kitchen/living area, sitting room and dining room.
In a neat feature, an open section of traditional lathe and plaster is visible behind a glass screen, with hidden LEDs lighting it at night. The bespoke staircase and a structural beam are made from Douglas fir.
Perhaps the most dramatic addition is the leisure wing, which has a swimming pool, shower room, and weights and relaxation areas. Folding doors open onto decking and numerous Veluxes throw in extra light.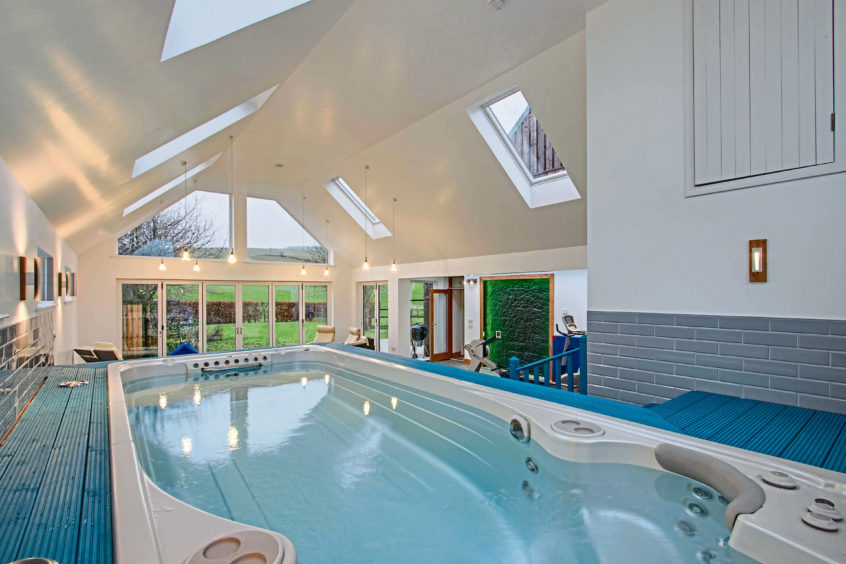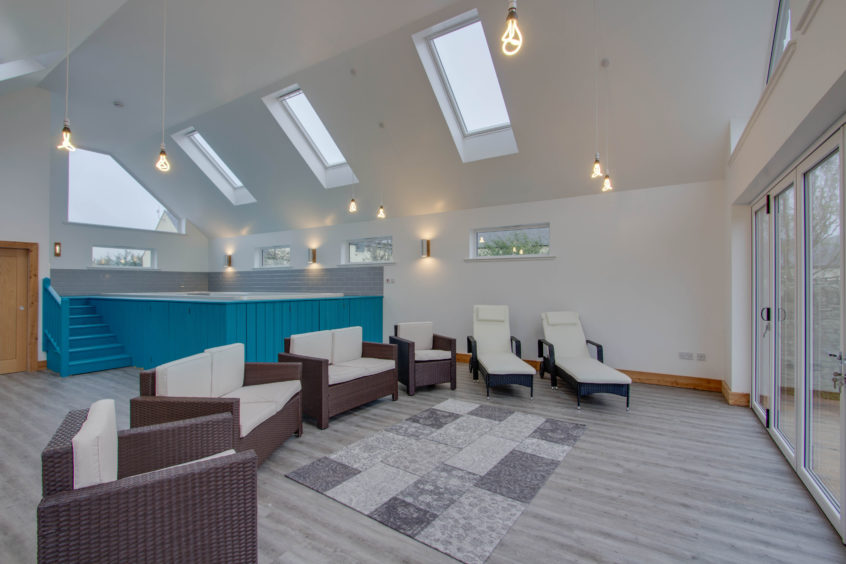 One the ground floor there's a downstairs bedroom, shower room and office, open plan living room/kitchen, sitting room, dining room and leisure wing. Upstairs are three bedrooms, with an en suite master and the other two sharing a shower room.
Outside are gardens, stables, a paddock and a stocked pond, stretching to just shy of three acres in total.
Very sadly, Phillip's wife Lois passed away around 18 months ago and he's now selling Fonah Farmhouse.
"This was very much a dream that we had together and now, unfortunately, that dream is over," he says.
"I plan to move somewhere smaller." Smiling, he adds: "It's just me, the dog and my motorbikes. All I really need is a garage with a room over it."
Fonah Farmhouse, Forfar is on with Savills for o/o £530,000.