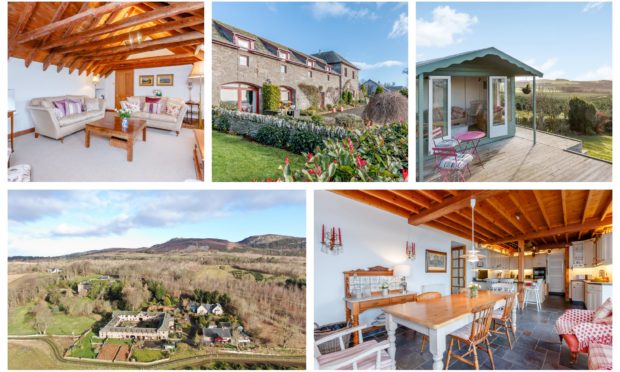 I've picked a good day to visit Balbeuchley Steading. The sun is blazing and the afternoon heat has burned off the haze that had floated above the Tay all morning.
The steading sits a mile or so from the village of Auchterhouse, in the shadow of the Sidlaws and next to Balkello Community Woodland, which is a popular dog walking spot.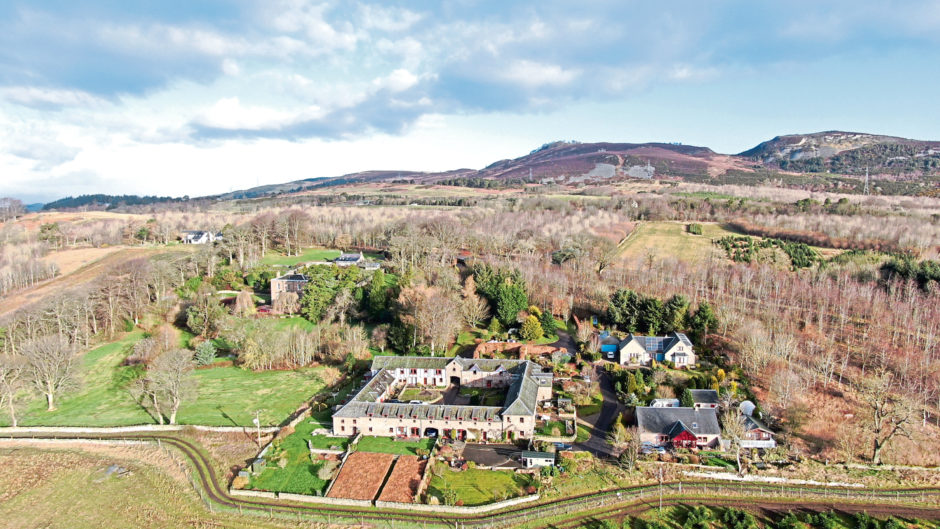 Janey Turner and her husband Phil have lived at number eight for 11 years. They previously looked to buy the house around 20 years ago when they returned from living in South Africa.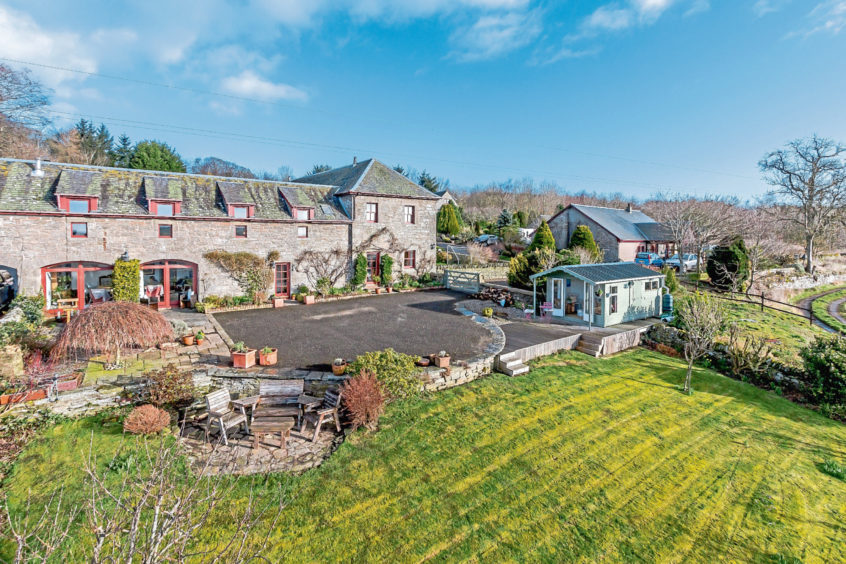 "We had our hearts set on the house but we'd just come back from South Africa and it wasn't the right time for us to buy here," Janey explains. "This is something I never do but I wrote to the owner saying how much we liked the house and that we'd love to live there one day.
"Then 10 years later it came up for sale and we were finally able to buy it."
The steading dates from around 1802 and was originally built for nearby Balbeuchley House.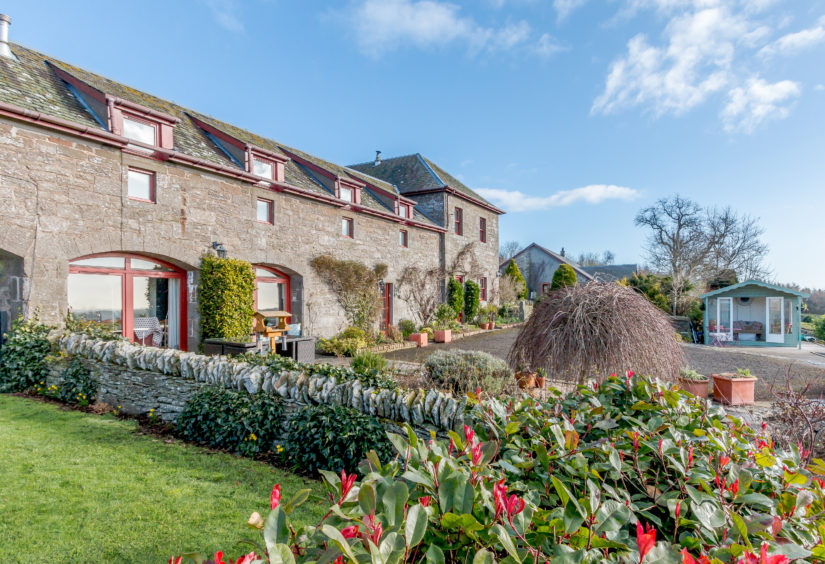 The couple installed a wood burning stove in the kitchen/dining room around four years ago.
With a pair of large arched windows,which fully open to the garden, exposed beams and a rustic, country feel to it, this is the room the Turners spend most of their time in.
"The wood burner makes it incredibly cosy in here," Phil explains. "It can be snowy outside and its 25 degrees in here. Even in the winter we usually just have the heating on for a couple of hours in the morning and evening."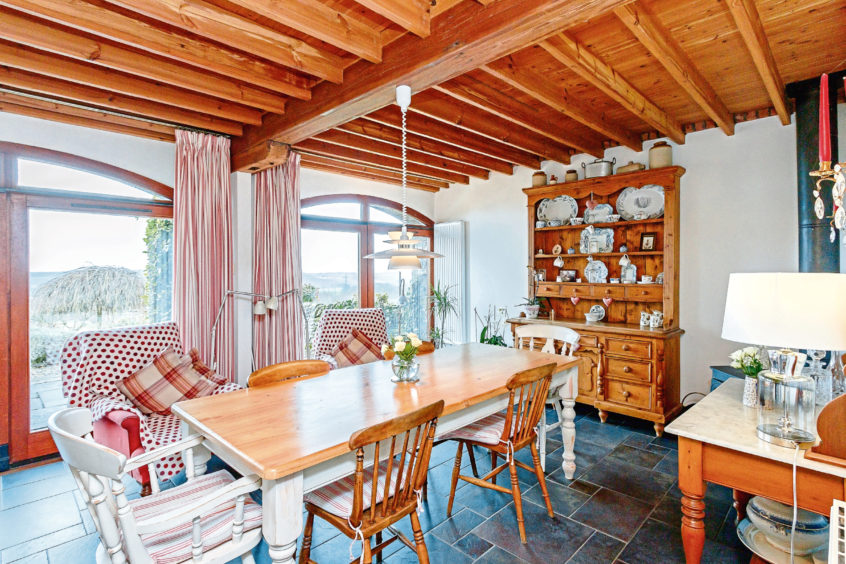 Also on the ground floor is a large utility room and an en suite master bedroom.
A set of rear stairs leads up to the first floor. The lounge is upstairs and – delightfully – has double pairs of windows, the lower set giving you views across Dundee to Fife when sitting down and the higher at head height so you can gaze out while standing.
A stone fireplace houses a living flame gas fire. "We thought about putting another wood burner in but decided we couldn't be bothered carrying logs upstairs," Janey smiles.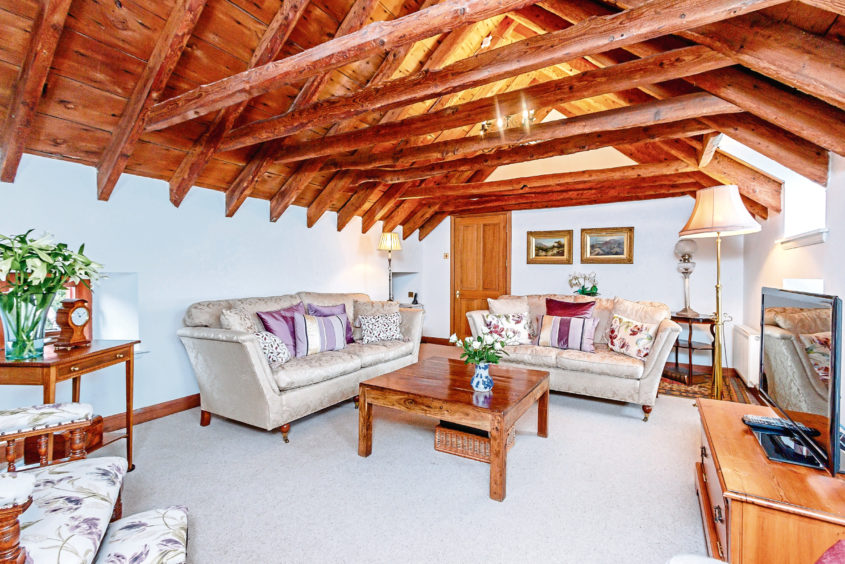 A new family bathroom and two double bedrooms complete the upstairs accommodation.
The Turners house, number eight, is at the southernmost end of the courtyard development and has some of the best views.
The rear garden has a terrace and a gently sloping lawn. The couple tore down a rotting old shed and replaced it with a summerhouse with an adjoining shed. Decking provides another good area to sit and enjoy the sunshine.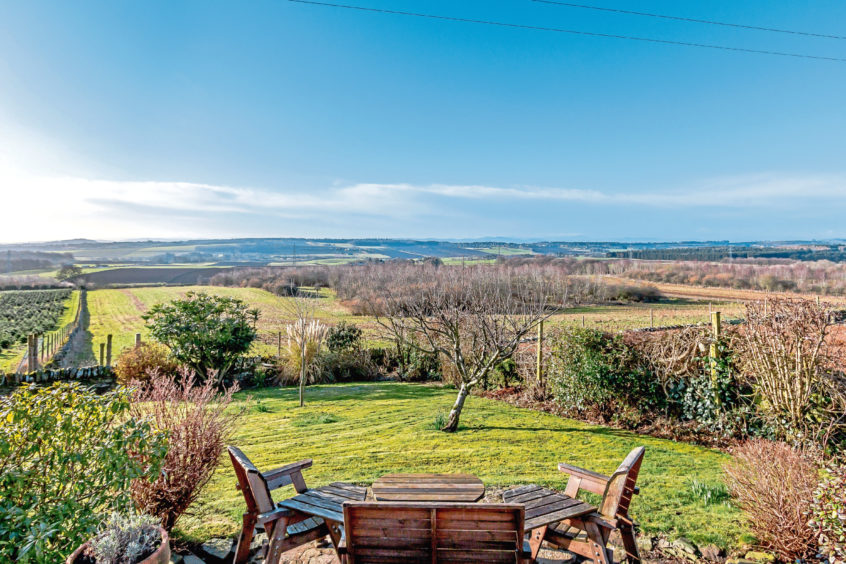 Janey, 69, and Phil, 74, are now planning to buy somewhere smaller. "We've loved living here but it's time to move on," Janey explains.
"It is such a lovely place though. You see deer and buzzards from the window and there are some great walks.
"We have great neighbours too – every summer we all have a barbecue. At last year's one we didn't get to bed until 3am."
---
Number 8 Balbeuchley Steading, Auchterhouse is on sale with Strutt & Parker for o/o £315,000.