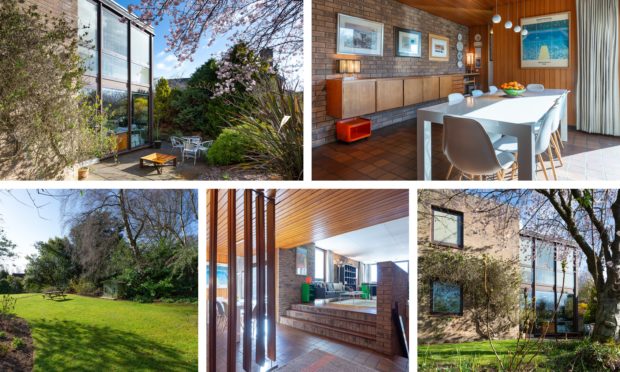 When it was first built, 3 Abertay Gardens must have been absolutely cutting edge.
It's still an incredibly striking house more than 60 years on; its clean, minimalist lines having dated much more slowly than other houses of that era.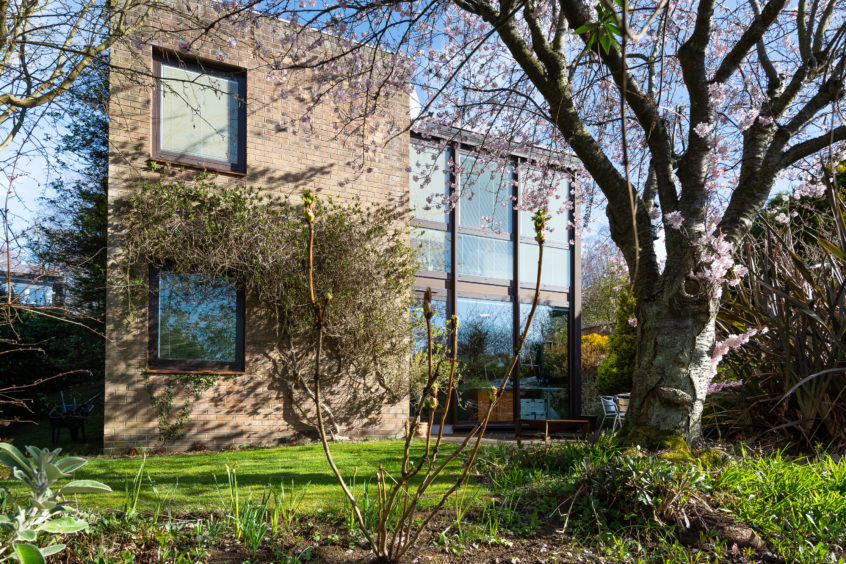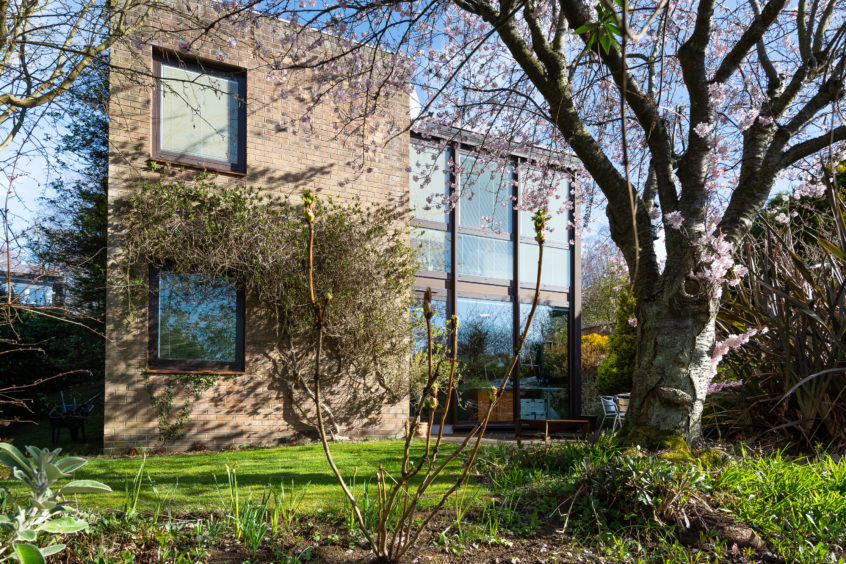 Completed in 1967, it is the work of James Parr, the Dundee architect who also designed Dundee University's Students' Union, Dundee College's Kingsway campus, and Broughty Ferry's Bellrock Square housing development.
It was built for Anthony Cusens, then professor of civil engineering at the newly created Dundee University. He bought around an acre of land from one of the town's enormous jute mansions and set about building what must have at the time been Broughty Ferry's most futuristic building.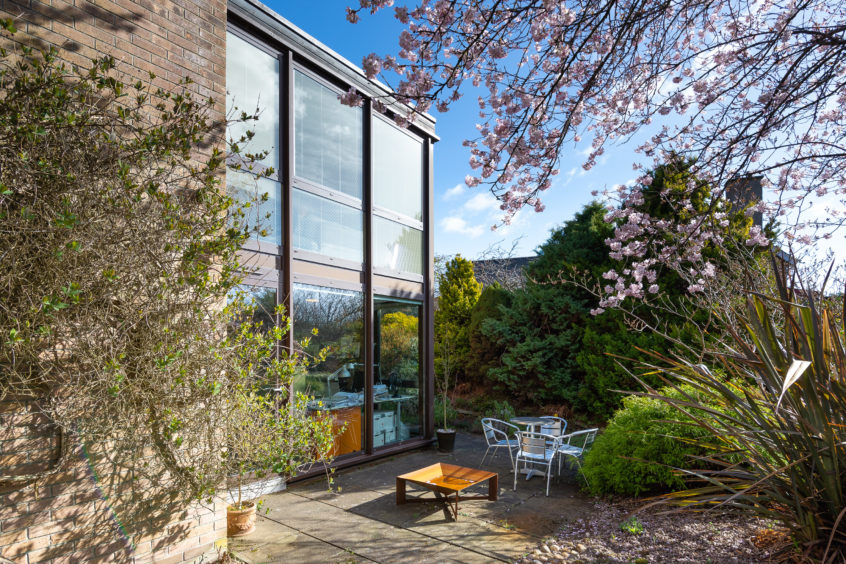 For the past 10 years it's been owned by architect Julian Hunter.
"Most people move into a new house and look at what they can change," he says.
"For me it was a case of keeping as much as possible the same. It would be dreadful to destroy any of this."
Julian limited his work to updating bathrooms and general maintenance.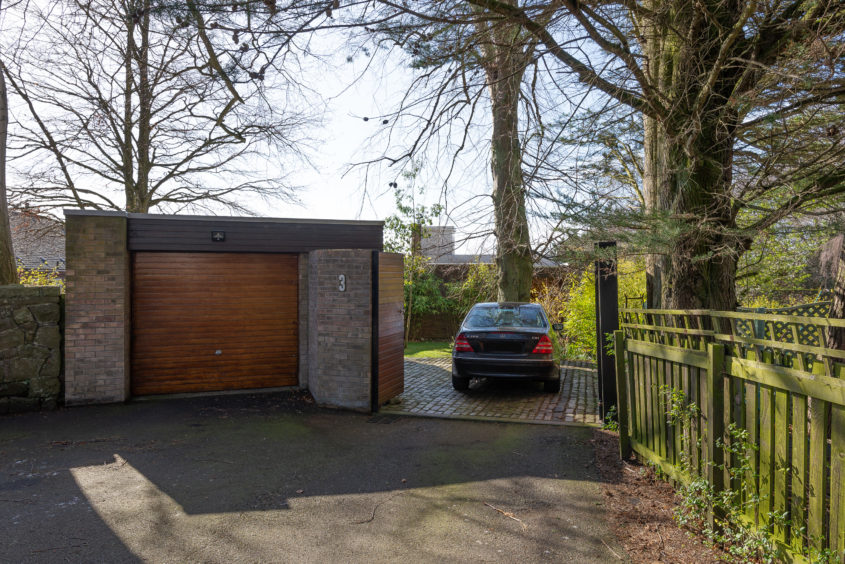 In fact the only major change since the house was built was the replacement of all the windows.
"The previous owner did that and they got the same architect back in to design windows that looked identical to the originals," Julian explains.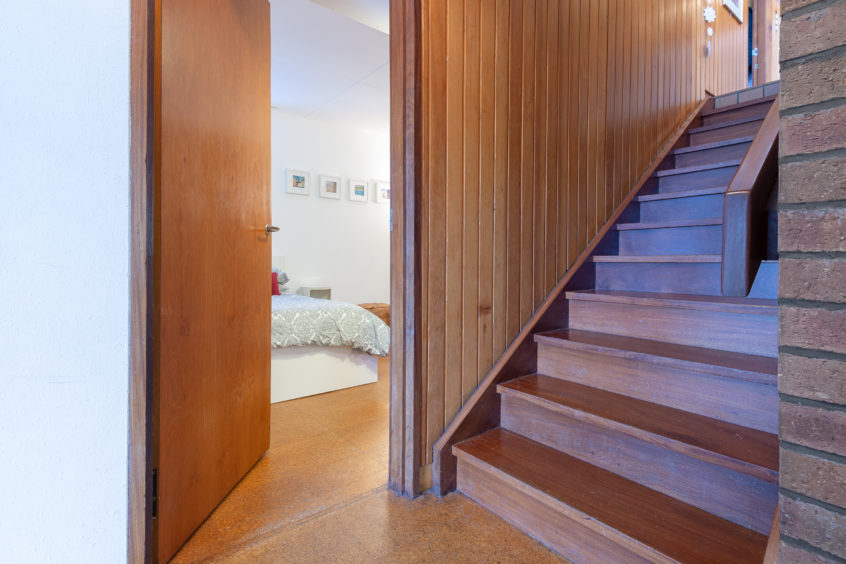 The house lies down a quiet lane that runs beside the Cambustay, a few minutes' walk from central Broughty Ferry. The upper floor has a lounge that's open plan to the dining room and kitchen. The master bedroom and a second bedroom are on this floor.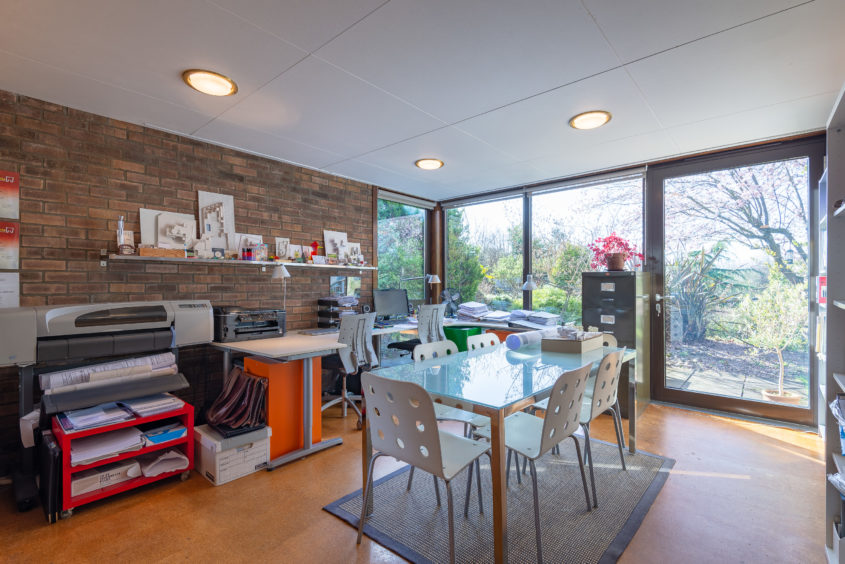 Downstairs are three more bedrooms and a sitting room, which Julian's runs his architectural practice from.
To the front is a driveway and garage, while the wonderful rear gardens have lawn, patios and mature trees. The entire site stretches to almost an acre.
"I hope whoever buys this recognises how special it is and keeps everything just as its creator intended," Julian says.
---
Number 3 Abertay Gardens in on sale with Thorntons for o/o £550,000.