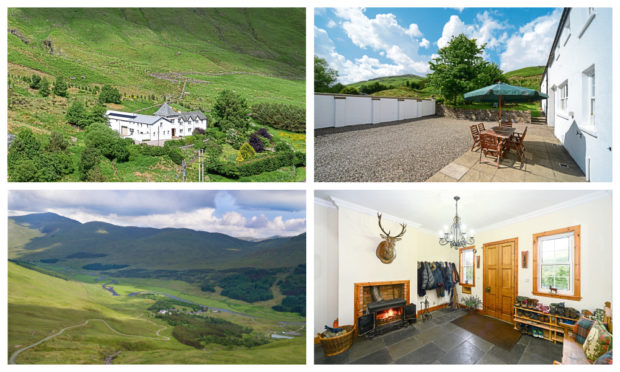 We drive up a rutted hillside path in David Tonkin's old Range Rover until we reach our lookout point, gazing down on to Pubil Lodge and its policies.
A waterfall courses down a gully, levelling into a burn that flows through the lodge's garden and feeds its ponds before depositing into the River Lyon.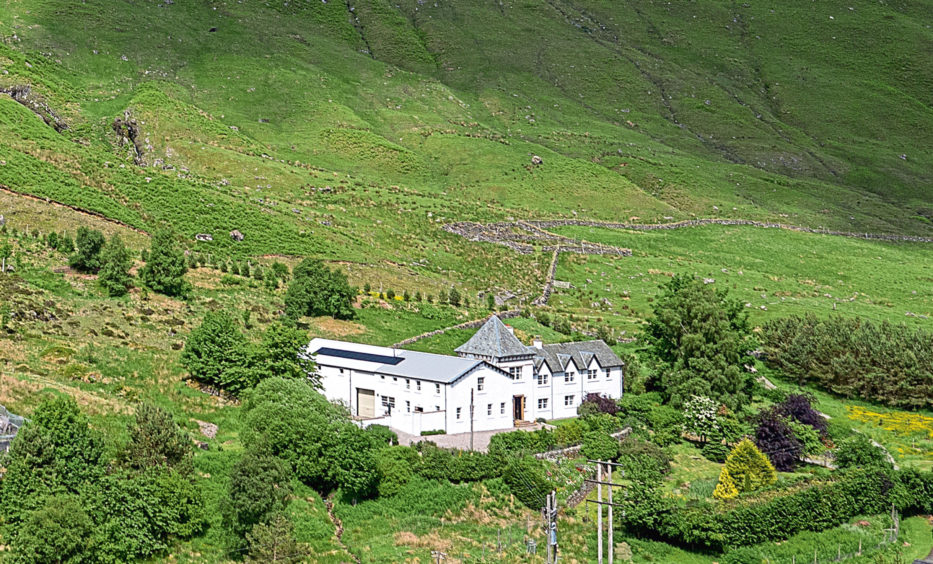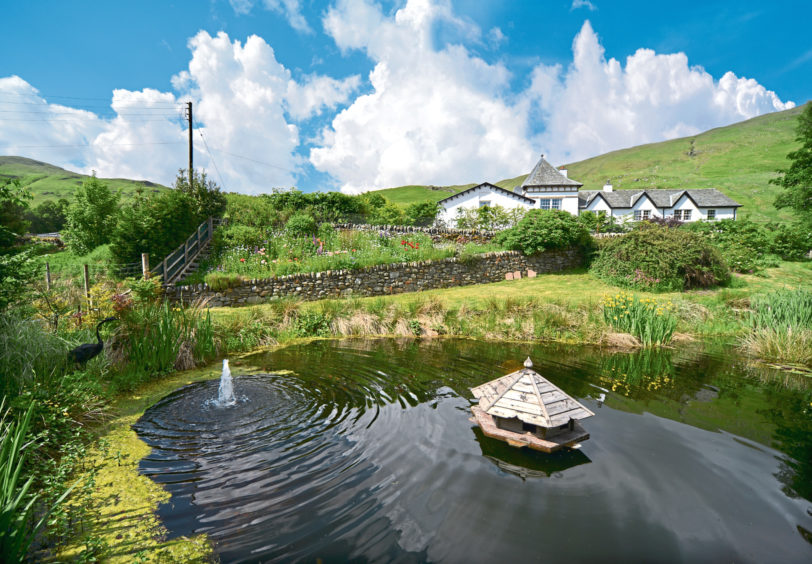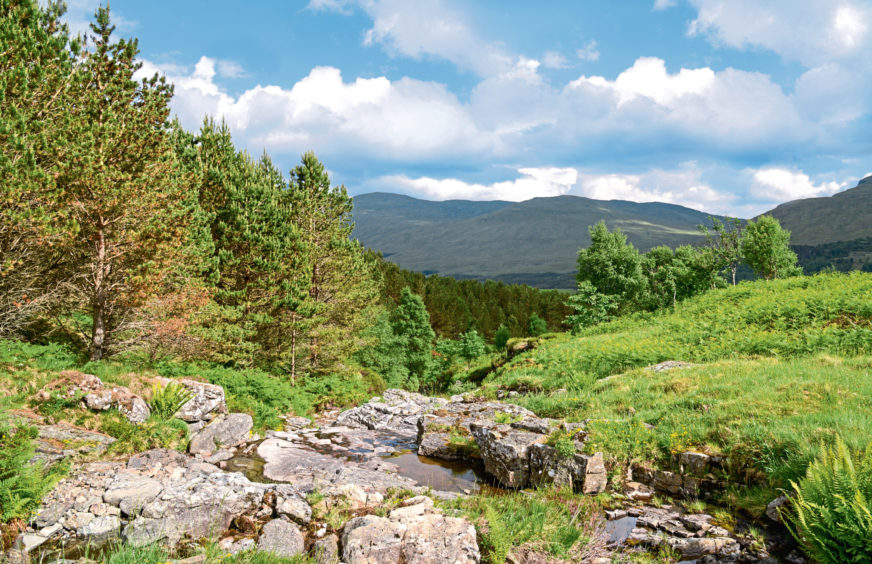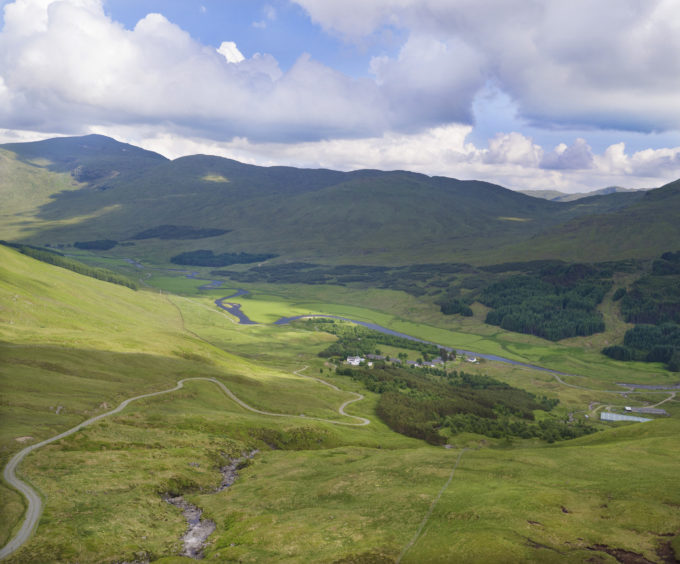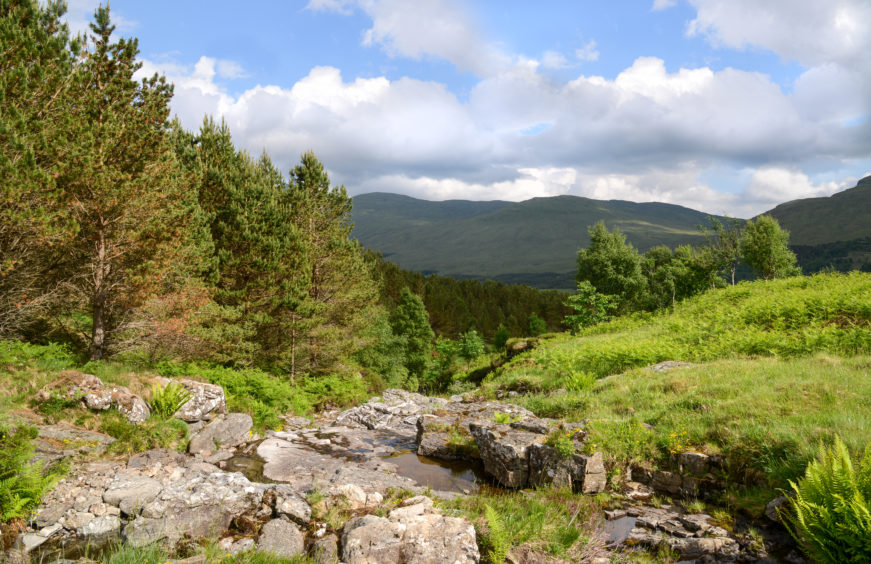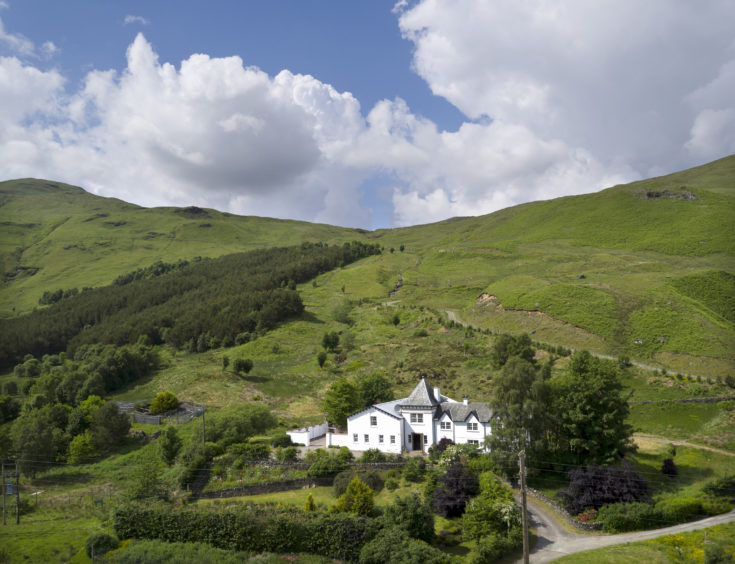 "We used to hike up the burn with the children and grandchildren," David recalls. "There's a big, moss-covered rock by the waterfall that's perfect for picnics. And if you climb to the very top of the hill you have a good chance of seeing a golden eagle."
David and his wife Lorna bought Pubil Lodge in 1999 as a weekend retreat from their hectic life in Edinburgh, but came to use it more and more as their main home.
"We just love it up here," he says. "It's been a magical place to raise children and to entertain our grankids."
When the couple got the keys to the lodge they immediately started renovations. "It was an awfully designed house," David continues. "There was very little natural light and the layout made no sense. We opened up rooms, created corridors and added windows."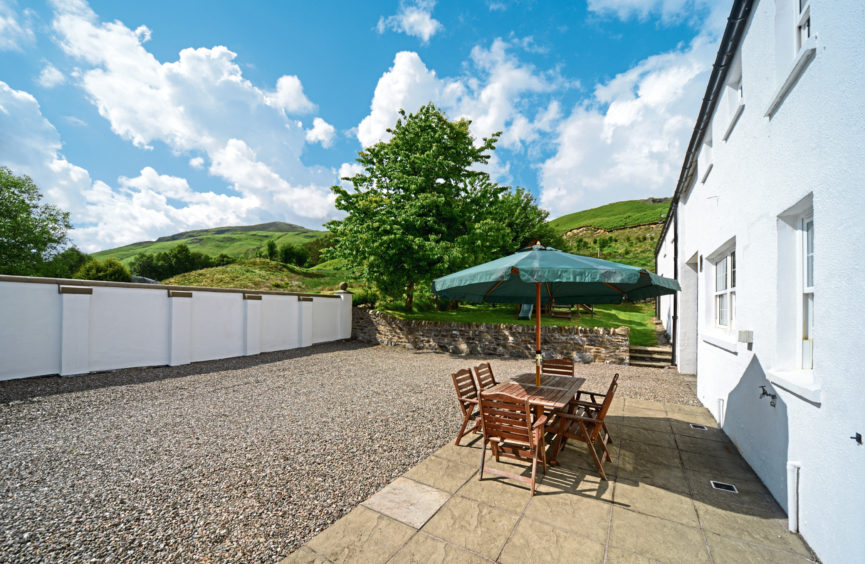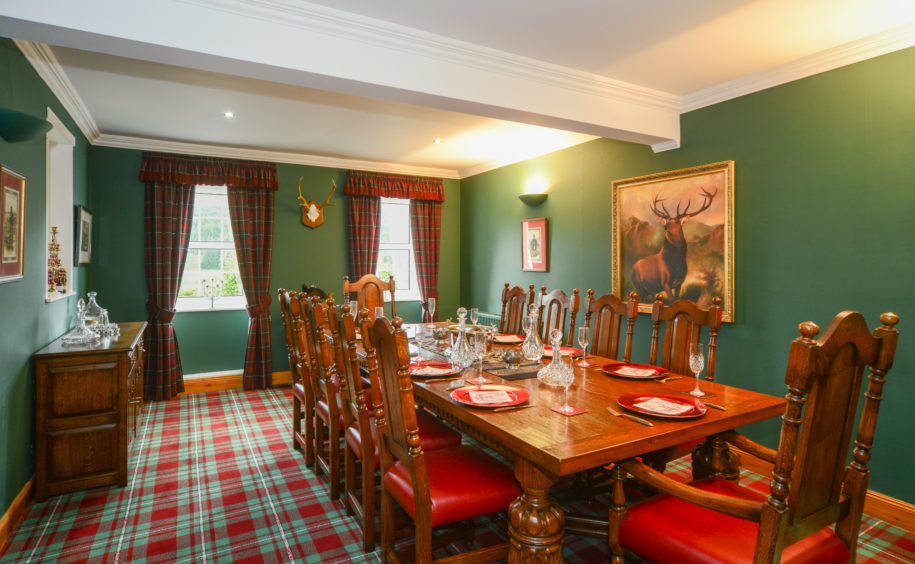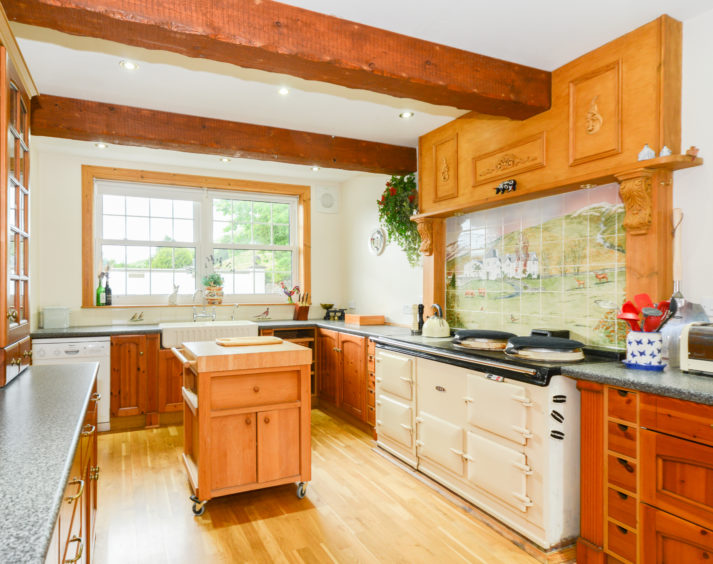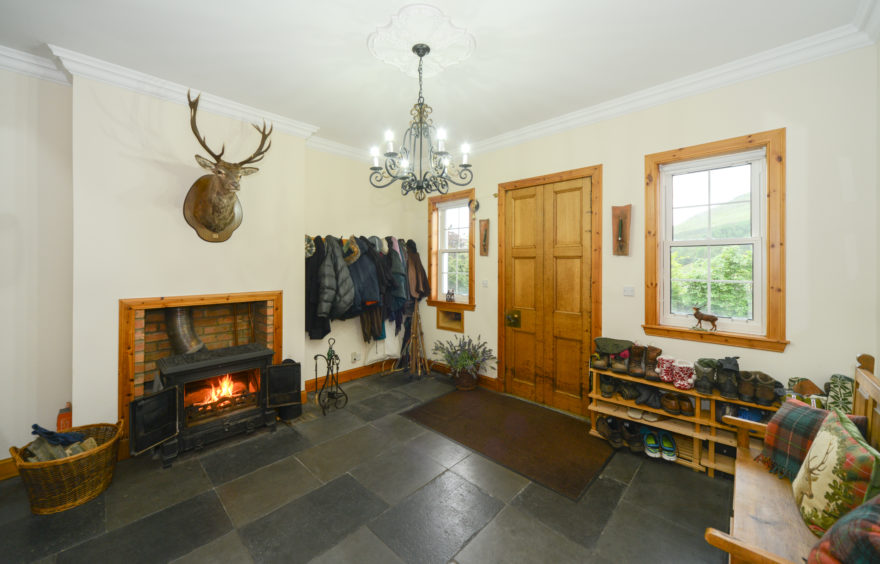 Pubil Lodge started life as a modest cottage, with the tower and another wing added later.
The house sits at the top of Glen Lyon, close to Loch Lyon. A pair of wrought iron gates from the road lead up a track to the house itself, which is elevated slightly and enjoys superb views across the river to the array of mountains beyond.
The hallway is heated by an enormous, double-doored wood burner that spreads heat across much of the ground floor. The kitchen has an Aga and is linked to the dining room, which is done in the McGregor hunting tartan – Lorna's family name.
They knocked down a wall to create a larger living room, with a bay window at one end giving views along the glen.
Being a working lodge, there's a boot room and an enormous garage that could be used for multiple purposes. The roof holds an array of solar panels.
The ground floor also has a study that could be used as a downstairs bedroom. Upstairs are five double bedrooms, including the en suite master, and a pleasant sitting room. There's also a huge games room, stretching almost 30 feet across one gable end of the house.
"The grandchildren absolutely love this room," David smiles. "They're forever having pillow fights in here. Because it's at one end of the house the children can make as much noise as they like without disturbing the grown ups."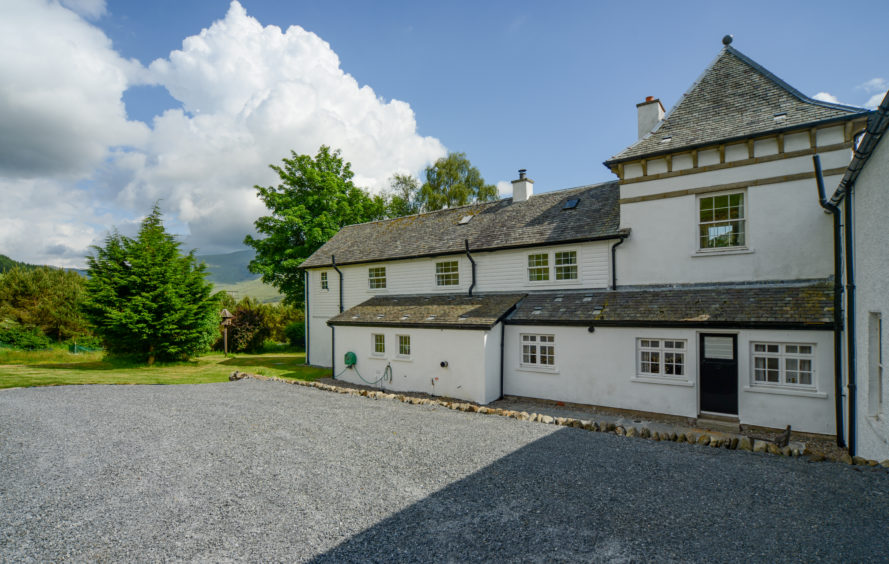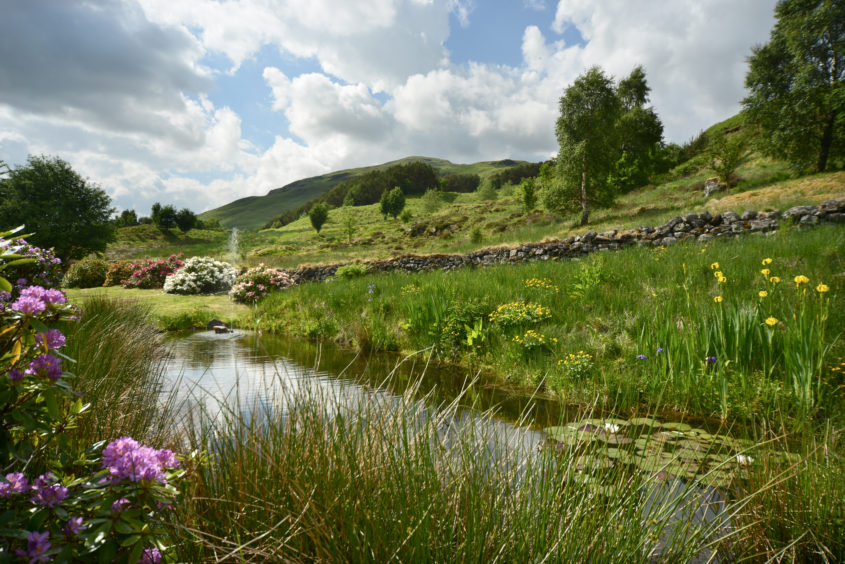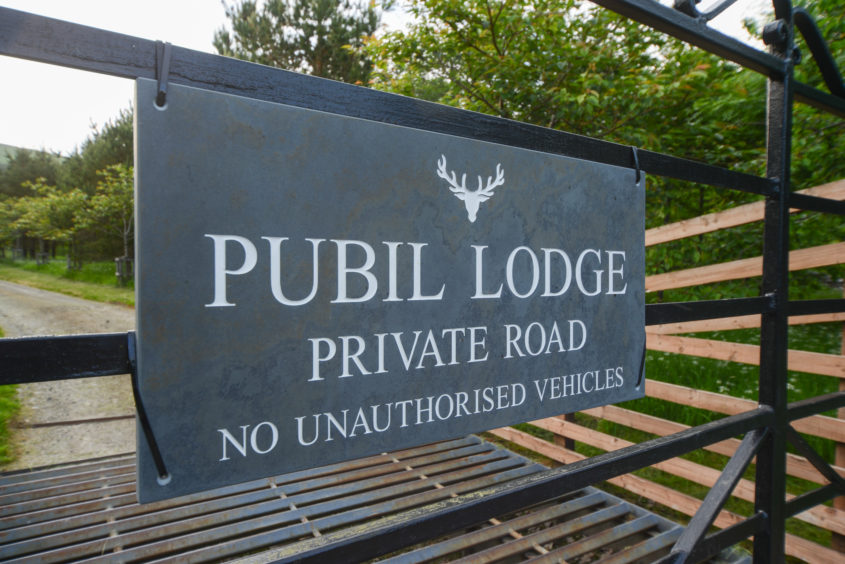 David and Lorna installed three ponds in the garden, adding to the sense of tranquility. There's even space to arrive by helicopter – "I spoke to a pilot and he identified an area behind the house that's perfect for installing a helipad," David explains.
Now 72, David has decided to sell Pubil Lodge. He says: "We can look back and say we've done a huge amount with the house and it's ready for a new owner."
Pubil Lodge, Glen Lyon, is on sale with Savills for o/o £715,000.