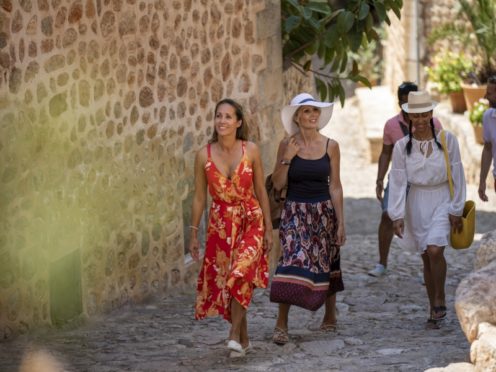 Hearing from the experts, here are some top tips to ensure your solo holiday is a success.
Working with our latest partner Just You, here are 11 top tips looking at different aspects of the solo travel experience.
1. Make the right decision
The holiday search and planning process is often the most challenging part of going away with there being so many decisions to make along the way.
Deciding on destination, the right type of tour, and how long you want to head away for can often be time-consuming.
Whether looking to visit a far-flung destination or simply looking for a European escape, Just You has over 130 guided touring holidays, offering a range of wonderful solutions catering to different passions and tastes.
2. Find the right answers
If you find yourself still left with a list of questions after browsing Just You's website or their brochures then be sure to give them a call.
For the speedy dial – contact Just You reservations team on 0800 987 5108
Our partner has a team of friendly and knowledgeable holiday advisors possessing an encyclopedia-grade level of knowledge about their collection of holidays.
3. Get ready to mingle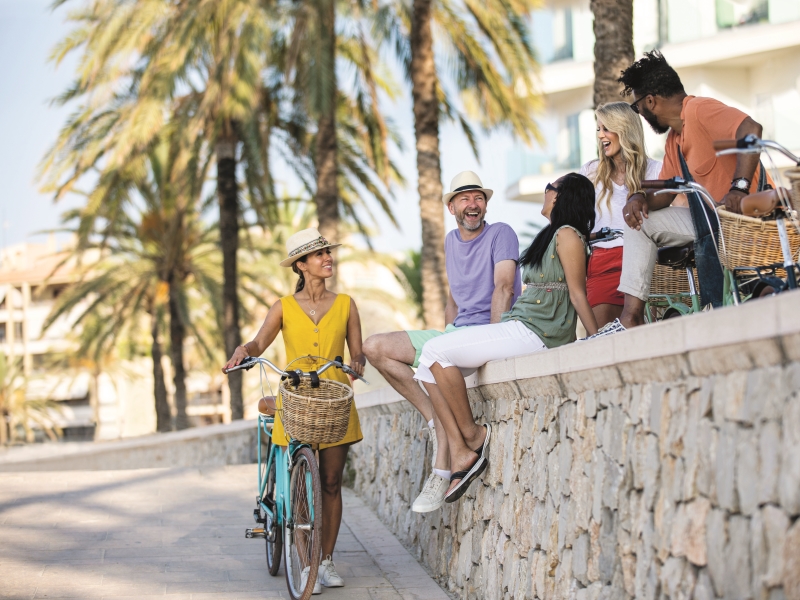 Right from the start of the holiday, the rest of your group will be easy to spot.
Just You supplies each traveller with a bright yellow label adding a splash of colour to your suitcase also bringing your party together.
If you decide to go on a long-haul holiday, then you and the rest of your group will probably find yourselves enjoying the relaxing atmosphere of the airport lounge – a free Just You perk that lets you sample the VIP treatment before your flight.
On arrival at the hotel, a planned welcome get-together is an ideal icebreaker and perfect opportunity to mingle with the rest of your group.
---
---
4. Switch off
In today's modern climate, the majority of travellers have some form of gadget or other.
We thoroughly recommend switching off the mobile phone (except to take photos of course!) whilst away and truly immerse yourself in your holiday.
The perfect way to capture and immortalise some of the magical experiences enjoyed during the holiday, why not start up a holiday journal to help track of everything you have done, jot down some lessons learned and save some tips to share later within the welcoming online Just You community.
5. Learn the lingo
No one is expected to become fluent in a language ahead of going abroad but a few simple learned phrases can go a long way.
Learning just some of the lingo immerses you that little bit more in the local culture and can help overcome some language barriers along the way, particularly when ordering some local delicious cuisine, regional drinks or speaking with locals.
6. Strength in numbers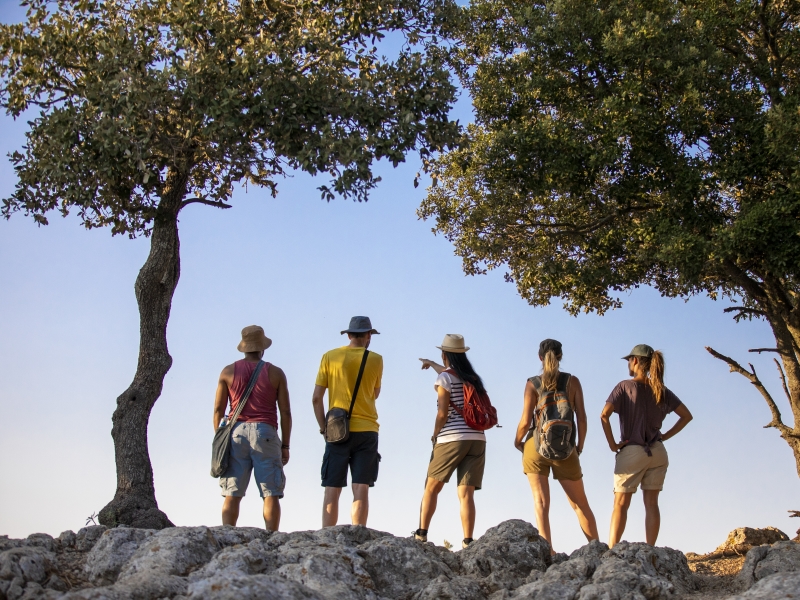 Take full advantage of your Tour Manager and Local Guides with their incredible knowledge of your destination and get some handy tips from your guide, during your time away.
Part of the appeal, your time really is your own when away (and you'll always have a twin or double room of your own) but you are never really alone unless you choose to be.
Travelling with like-minded travellers and with a Tour Manager accompanying the group every step of the way, rest assured that the prospect of visiting somewhere for the first time is not as daunting an experience as it initially seems.
8. Try some local flavours
Don't shy away from trying some local flavours – expanding the palette is what it is all about whilst abroad.
Today, we are blessed to be able to tour the world on a walk through the local supermarket but trying some of the world's most iconic dishes on location really is the stuff of bucket list dreams!
Whether tasting local specialities at a farm on Italy's Cilento Coast, enjoying a traditional Lamb dinner in the heart of Spain's Aragon region or indulging your sweet tooth with a chocolate tasting along Croatia's stunning coast, Just You has a mouth-watering offering sure to entice your inner 'foodie'.
9. Relax & Discover
Blending the very best of both worlds, a number of holidays have been crafted with a great balance of relaxation and destination discovery in mind.
Striking that perfect balance between simple leisure time and memorable excursions is no easy feat and putting their experience to use, Just You have perfected the formula – have a look at their collection here.
10. Book with confidence
If, after trawling the endless pages of internet, you decide you to book with our trusted partner, you can be assured of booking with confidence.
A solo travel specialist, Just You have been creating itineraries dedicated to the solo traveller for over 15 years and have unrivalled guarantees so you can book your holiday with confidence.
Setting out to discover iconic destinations from a fresh, solo perspective, Just You has something for everyone.
Whether you are simply looking to see what all the fuss is about with solo travel by going on a shorter break, looking for the trip of a lifetime or have something in particular in mind, chances are Just You has the just the right, perfect holiday for you.
11. Trust your instincts
Holiday chosen, bags packed with you comfortably buckled up for the flight ahead, all you have to do is trust in your holiday decision, fully enter 'holiday mode' and enjoy yourself!
Find out more about the Just You holiday experience