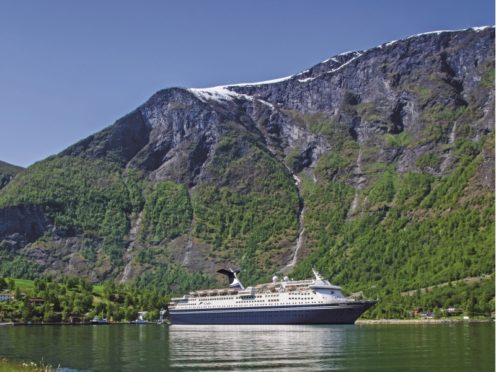 Wandering the decks of the beautiful cruise ship Magellan, here are 5 stylish things to expect during our voyage to the Land of the Midnight Sun.
1. Glittering Entertainment
Throughout the cruise, Cruise & Maritime Voyages presents a fantastically varied entertainment programme carefully crafted and presented by experienced Cruise Directors and hosts.
Making the most of a purpose-built Show Lounge and in-house Show Team displaying their wonderful talents, guests are invited to take a seat and experience the 'Big Show' accompanied by a live orchestra.
Catering to different tastes, there will also be shows presenting carefully chosen speciality acts, guest speakers and entertainers.
Looking to get your groove on?
Why not take to the dancefloor yourself during a cabaret performance when the DJ drops that certain favourite track of yours later in the evening!
Alternatively, 'swing' by Sinatra's – the perfect place to catch up with friends, mingle with fellow passengers and share experiences from your day spent ashore.
2. Delicious Dining Experience
During their time aboard Magellan, readers can expect an excellent, traditionally British dining experience.
Using quality ingredients, carefully constructed menus present a blend of traditional cuisine and international specialities whilst also accommodating to different dietary requirements.
The Kensington and Waldorf restaurants are both excellent, each offering a delightful atmosphere as you wine and dine after a day's exploration ashore.
Also onboard Magellan, readers can take advantage of intimate speciality restaurants – Fusion and The Chef's Table.
Perfect for celebrating a special occasion or for readers simply looking to treat themselves, there is a supplementary charge for dining in these speciality venues.
As a casual alternative to formal restaurants, readers may choose to enjoy a more relaxed style buffet-style meal served up alongside a wonderful ocean view.
Adding in afternoon teas, late night snacks and traditional shipboard occasions such as the Captain's Gala Dinners, Magellan serves a wonderful dining experience throughout the voyage, right up until enjoying your final breakfast as you prepare to disembark.
3. Wonderful Wellness Opportunities
During your time at sea or recuperating after a day's exploration ashore, there is plenty of opportunity on board Magellan to work on your fitness, inner wellness or simply unwind.
You are on holiday after all!
Spend your time relaxing or joining group activities exploring interests capturing your imagination, letting you embrace your creative side.
Passengers have a fantastic selection of pursuits to choose from.
Whether looking to test yourself with a light workout in the gym, get a makeover in the beauty parlour, curl up with a good book or two, or indulge a passion, there are a whole host of different possibilities on board Magellan.
Offering contrasting experiences depending on your mood (or how well you are getting on with the on board gadgets and gizmos!) an Arts & Crafts programme led by different expert crafters takes you away from screen for a while.
Get creative with different activities ranging from painting to calligraphy or even mosaic decoration!
At the other end of the scale, giving you the chance to embrace technology, guests are encouraged to bring along their camera, smartphone, iPad or tablet for the voyage so you can capture some incredible sights during the cruise.
4. Stylish & Comfortable Accommodation
Magellan is the perfect base during this incredible voyage sailing to Northern Norway into the Land of the Midnight Sun.
Refurbished in recent years, Magellan stretches over an amazing 220 metres in length!
Spread over 9 decks, serviced by 8 lifts and easy to navigate corridors, guests can choose from fifteen different categories of cabin with a number catering to solo travellers.
With a fantastic variety of cabin types to choose from ranging in size and included features, Magellan has over an impressive 700 cabins on board.
The higher end suites tend to be the most popular.
Offering a private balcony providing your own slice of scenic heaven, you will be perfectly placed to witness the incredible Midnight Sun phenomenon as Magellan sails to your next Nordic port of call.
Rest assured sightseers, if these cabins do not tickle your fancy, other cabin types offer picture windows.
There are also a number of perfectly placed panoramic windows framing the scenic sights wonderfully placed throughout the ship.
Alternatively, you may wish to head outside and wander the public deck spaces where you can rest and relax as the incredible scenery passes by.
5. Welcoming Atmosphere
Offering more intimate surroundings, the mid-sized Magellan has a capacity of 1,250, providing a refreshing option in the era of the floating big city cruise ships.
Passengers can expect a welcoming and most importantly relaxing on board experience.
Unobtrusive yet attentive staff are happy to help with any queries with the aim of providing a high level of service that will live long in the memory for all the right reasons.
Inspired to discover more about this scenic summer voyage sailing from Dundee?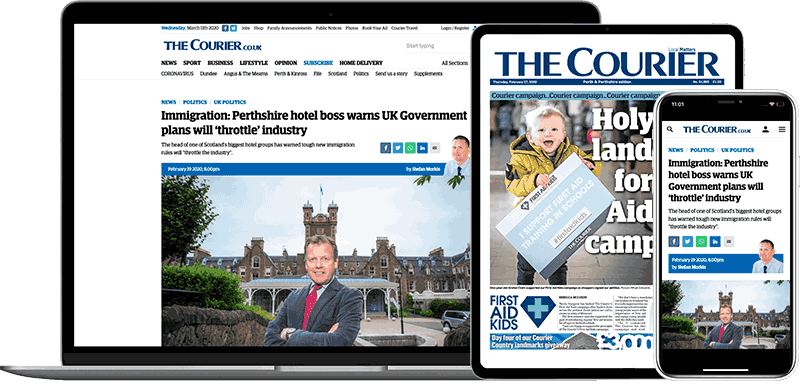 Help support quality local journalism … become a digital subscriber to The Courier
For as little as £5.99 a month you can access all of our content, including Premium articles.
Subscribe