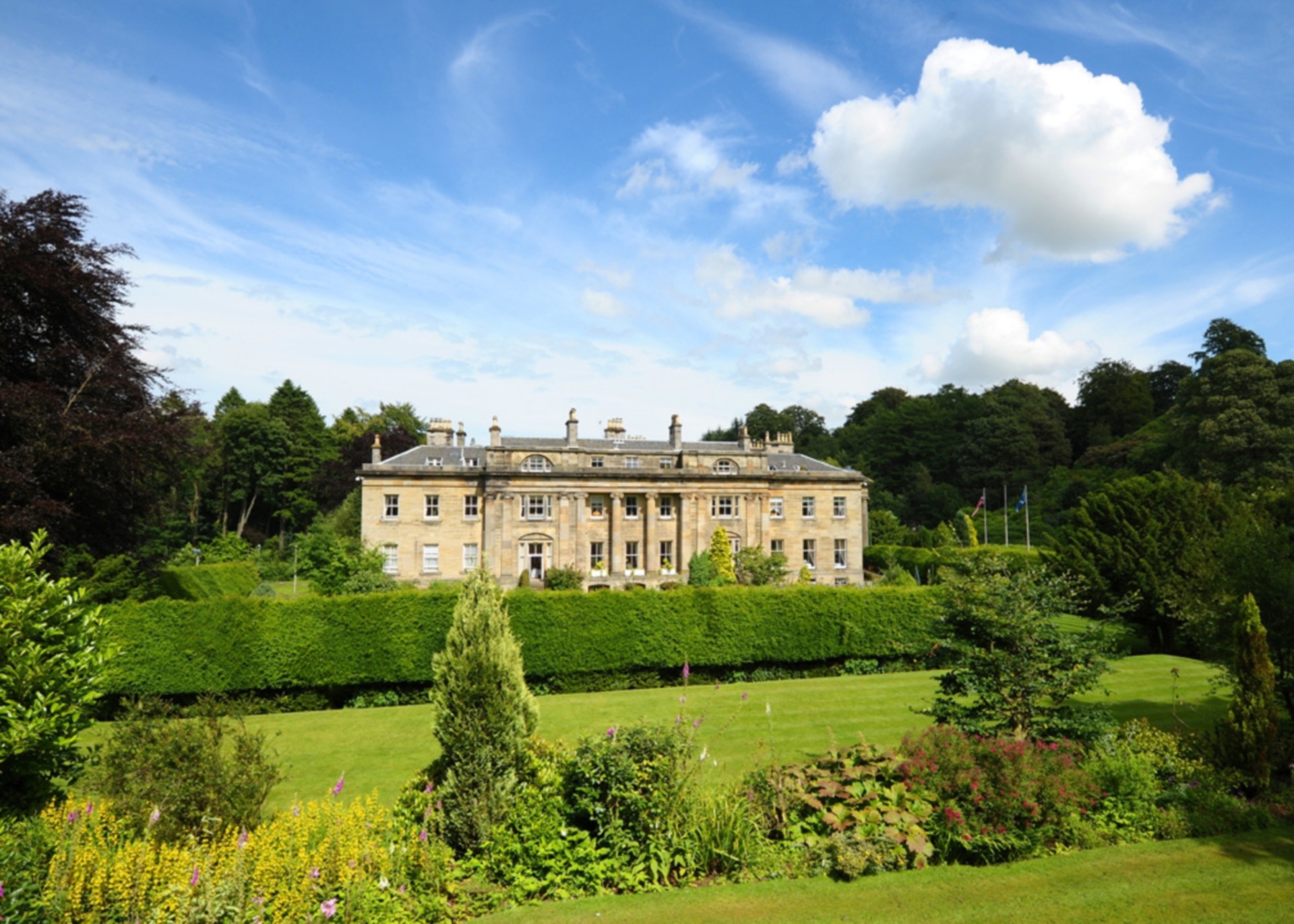 If you are planning a luxurious weekend break or a relaxing midweek excursion, then the Balbirnie House Hotel in the Kingdom of Fife will make you feel extra special.
My daughter and I – Mrs Stormont was unfortunately working – were fortunate enough to enjoy a two-day break at the delightful hotel. We were thrilled by the treatment we received during our stay.
The Balbirnie House Hotel is a beautiful 18th Century Georgian mansion set in 400 acres of parkland. It is near the Balbirnie golf course and only a short walk from the small Fife town of Markinch, which is well served by frequent train services from the north and south.
On arrival at the remarkable building, you are immediately struck by thoughts of what it may have been to be a country gent or lord of the manor two to three hundred years ago as you take in the sight of the mansion house.
It is a delightful Grade A listed building so, as you would expect, period features have been retained which very much impressed my 10-year-old who marvelled at the rooms and commented often during our stay at what it would been like "if this was your house?"
Reception at Balbirnie is in the entrance hall where we were warmly greeted by the young lady who directed us to our 'home' for the next two nights.
The room we had been allocated was on the ground floor and the first thought that struck me was that it was ideal for guests who were infirm or disabled.
Easily reachable from the front door, which also had a ramp, you had a short walk along the corridor, past the elegant bar and drawing room before arriving at the room.
A twin room, it was spacious with a flat screen television, free wifi, automatic coffee machine and a kettle, some lovely cookies – homemade at the hotel – and plenty of storage for your clothes.
The bathroom was huge with a window seat, walk-in shower and handles and a seat – again disabled friendly.
Of course, being away it is important to have a lovely relaxing room, but we weren't for spending too much time in it.
A quick change and we went to explore the grounds. There are some lovely woodland walks to enjoy and it was a real delight to stroll around in the early spring sunshine before heading off for dinner.
There are two choices for diners; The Orangery restaurant or the slightly more casual bistro.
For our first night, we were dining in The Orangery. Now, fortunately, I was accompanied by an adventurous 10-year-old who loves her food and is always eager to try new things. She was not fazed by the amazing fare on offer which certainly impressed the staff, who did point out that there was a children's menu available.
The evening was a lovely experience. After being shown to a table in the drawing room, we ordered drinks. If you are driving or don't like to drink alcohol, we would recommend the fruit mocktails which were an absolute delight.
We were then served some delicious canapés before being shown to our table in the restaurant.
The four course meal that followed was an absolute delight and to give you a small flavour of what is on the menu, I enjoyed pressed ham hock and chicken terrine, sorbet from the Caledonian Dairy, shoulder of Scottish venison served with celeriac rosti, candied red cabbage, sprouts and chesnut, and then a selection of Arran cheeses.
What can only be described as a culinary experience of the highest ended with tea or coffee and tablet back in the drawing room.
My daughter had a dessert, of course, and has not stopped talking about her vanilla custard tart with toasted marshmallows and burnt orange caramel.
The following evening we dined in The Bistro.
Once again, service was absolutely outstanding. This was a feature of our entire stay, the staff there could not do enough for you and we felt so welcome and relaxed.
I am a soup lover, so on seeing traditional Scotch broth was on the menu, my starter was chosen. It was everything a good broth should be so I wasn't disappointed.
I followed this with beef bourguignon, delightfully served in its own miniature casserole dish and accompanied by tagliatelle – something I would never have thought of marrying together, but it worked perfectly.
Breakfast is served in The Orangery. You can choose from the continental option of a wide variety of cereals, fruit and juices, and also enjoy the full Scottish breakfast.
The rooms are wonderful and the bed I slept in was lovely and comfortable, ensuring I got two fantastic nights' sleep.
And waking up to the spring sunshine peeking through the window, whilst listening to birds in song outside was a joyful way to rise in the morning.
Balbirnie only opened as a hotel in 990, but since then it has built up a solid reputation for its service, cuisine and in particular its weddings. In fact, it won Scottish Wedding Hotel of the Year once again last year – the ninth time in the last 12 years.
And on Sunday April 24 it was named Scottish Hotel of the Year at the Scottish Hotel Awards – another well-deserved accolade.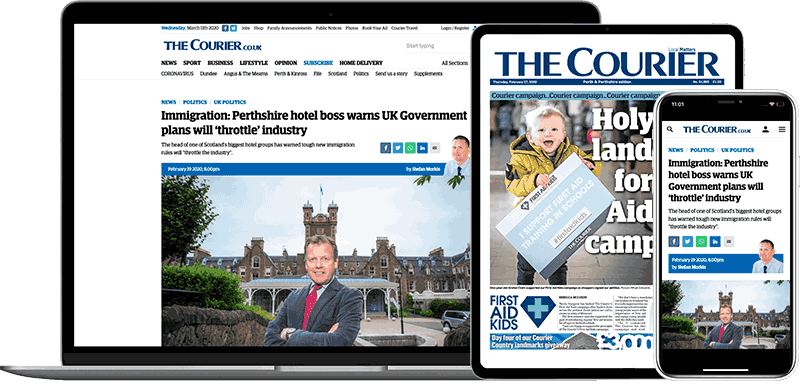 Help support quality local journalism … become a digital subscriber to The Courier
For as little as £5.99 a month you can access all of our content, including Premium articles.
Subscribe