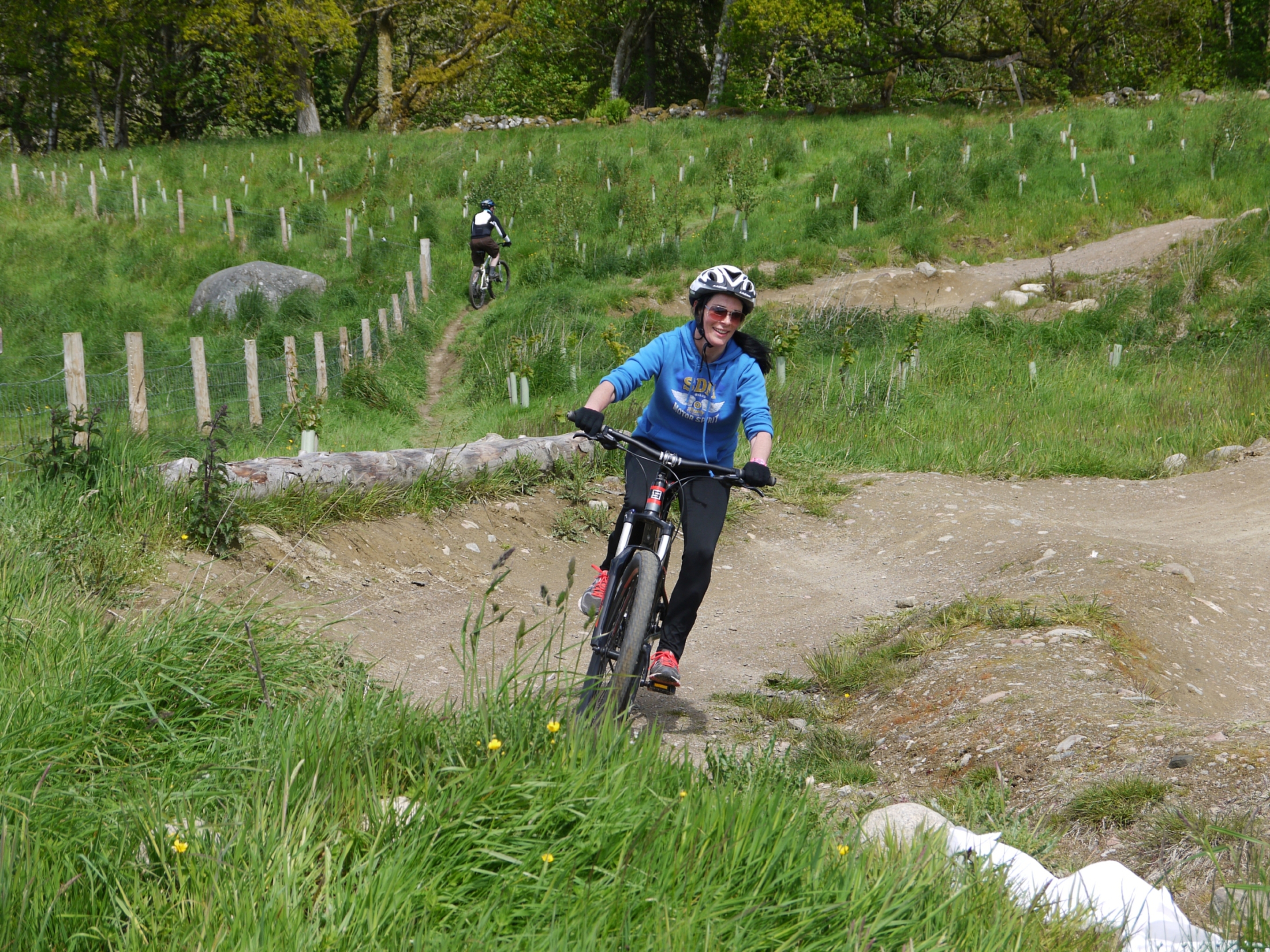 Mountain biking is at the heart of Comrie's family-friendly Cream o' the Croft festival, but there's loads on offer for non-bikers of all ages, as Gayle Ritchie discovers
I'm no Danny MacAskill on a bike and it shows.
Wobbling my way down the rutted, cambered trail, I shriek as my front wheel hits a giant tree root and sends me airborne.
I hit the ground with an almighty thud and pause to get my breath back.
I've come to Comrie Croft, which offers some of the best mountain biking in the country, ahead of the Cream o' the Croft Festival on June 17 to 19.
There'll be camping, mountain bike racing, live music, street performers, gourmet food and drink, a beer tent, and shedloads of fun activities for kids and adults.
But of course, the main focus is on biking, so that's why I'm here.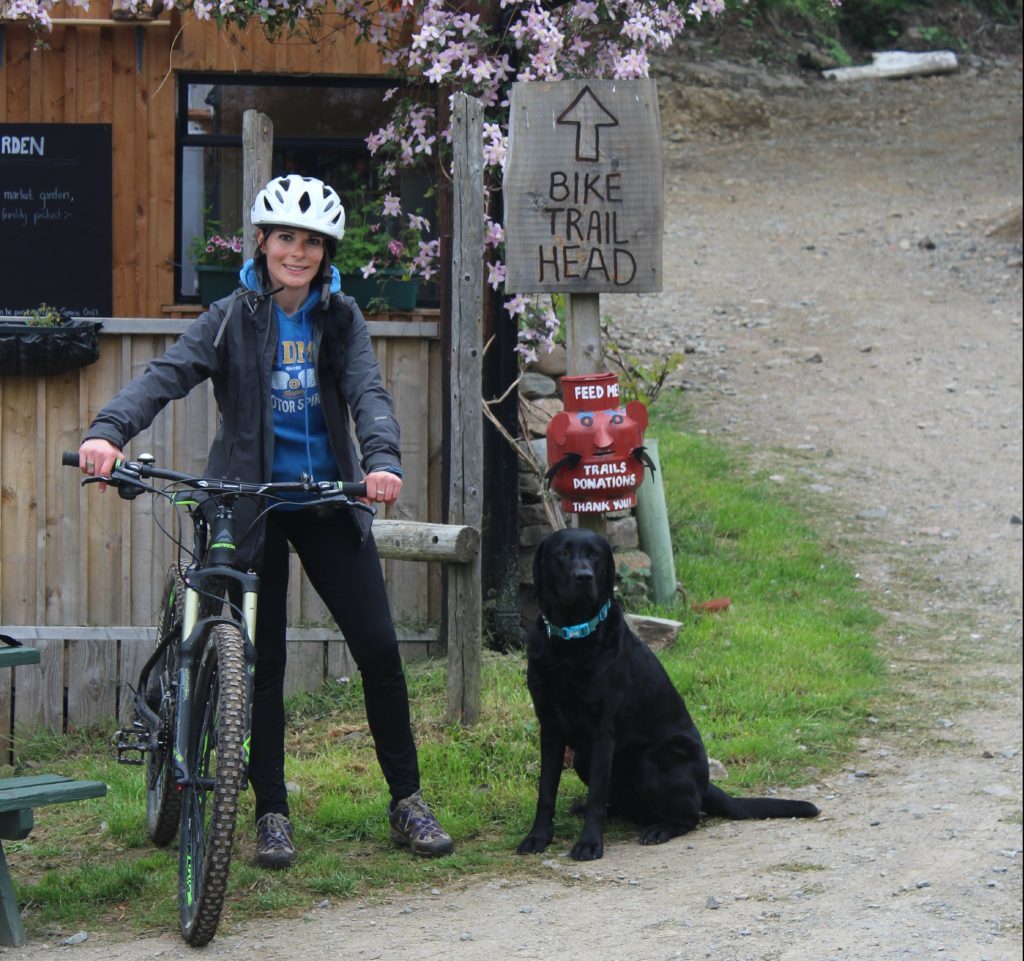 Once I've attacked a series of technical features on the 16km network of trails – rocks, roots, jumps, berms (steeply banked corners), drop-offs (steep and sudden drops) – I chill out with coffee and a bacon roll in the fantastic Tea Garden cafe. Along with Comrie-based deli Hansen's Kitchen, they'll laying on food and drink for the festival.
Then it's time to get back out on the trails and tackle what some perceive as the highlight – the pump-tracks. These fun sections, designed to be ridden without pedalling, are loops of dirt berms and "rollers" (smooth dirt mounds), where you use your body to pump or push down into dips and pull up before the crest of a mound.
But, like I said, I'm no Danny MacAskill and while I enjoy the adrenalin rush that comes with negotiating such technical challenges, I also rather enjoy the simple act of cycling along forest tracks, drinking in the views.
Comrie Croft Bikes manager Colin McPhail catches my drift, hands me a map and points me in the direction of Crieff, via Lady Mary's Walk and Laggan Hill.
It's a gorgeous cycle, heading through woodland, along the River Earn, and I pause to sit down on a bench engraved with a poem. Then there's the option of taking on the thigh-burning slog up the hill, (which I do, and boy, do I feel that burn) although you can come back an alternative route if you fancy.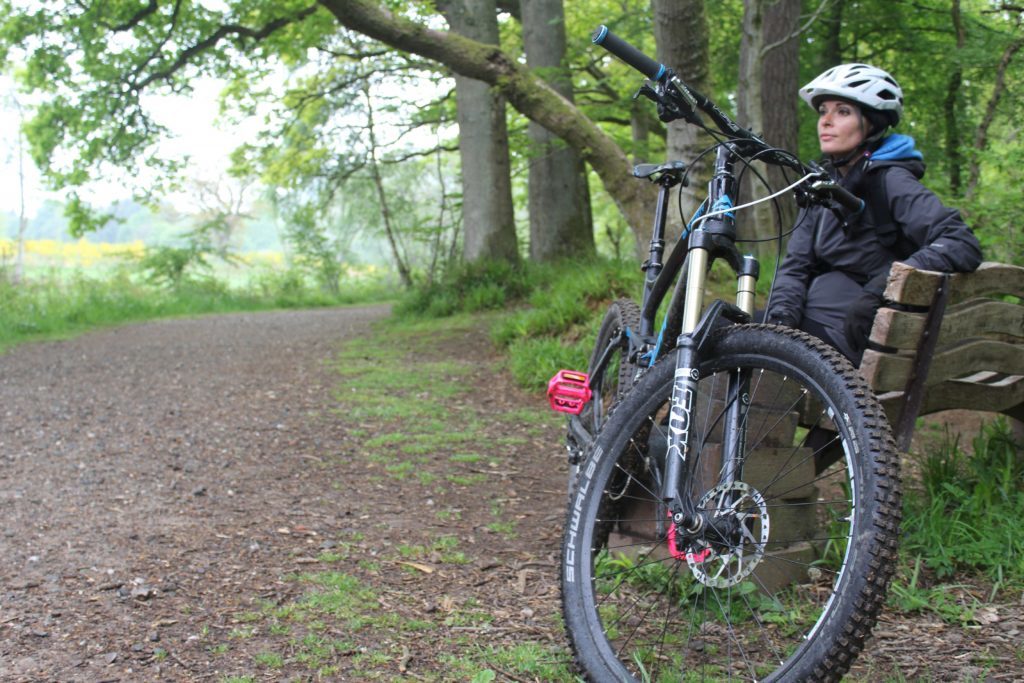 Back at the bike hub, I catch up with venue manager Andrew Donaldson, who tells me a bit more about the festival.
"Last year – the first Cream o' the Croft event – we had 1,000 people and we're hoping to get more this year," he says.
"It's so much more than just a mountain bike festival – there's great live music, food and drink, beer, and loads for kids, from a fairy hunt to a water slide, petting zoo, circus skills workshops, a bucking bronco and giant inflatables.
"Kids can run around in a safe, friendly environment and there's so much for adults – a silent disco, open mic, pedal-powered cinema and fantastic music.
"Even if mountain biking isn't your thing, it's a great event to hang out with friends and family in a laid-back festival atmosphere."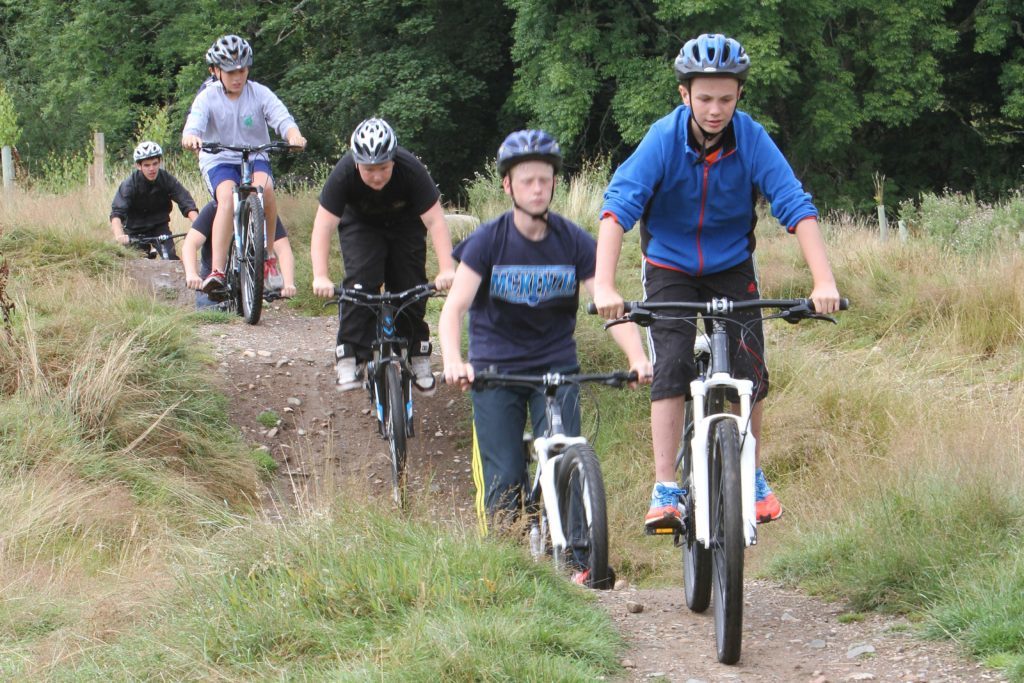 But bike fanatics will be in heaven, with a top class mountain bike Enduro featuring nine timed stages, including the Jump and Pump, blue, red and black-graded descents, dual slalom, cross country and hill climb stages. There'll also be a Mini Enduro for riders ages six to 13.
This year's festival sees the inclusion of round three of the Scottish Bike Trials Championships, with classes for beginners and upwards. Other biking action includes toddler coaching, women's only coaching, a bunny-hop competition, a pumptrack challenge and bike drag racing.
With all that energy expended, it's no surprise that eating plays a major part in the festival so I head to family-owned Hansen's Kitchen to sample some of the locally-sourced gourmet food and drink that will be on offer.
I feast on whisky washed cheese and oatcakes and a selection of cakes, including an amazing strawberry and rhubarb meringue pie, and salivate when I spy some of the other goodies on offer, which include sweet lamb tagine, cauliflower and chickpea tagine, beef lasagne and more.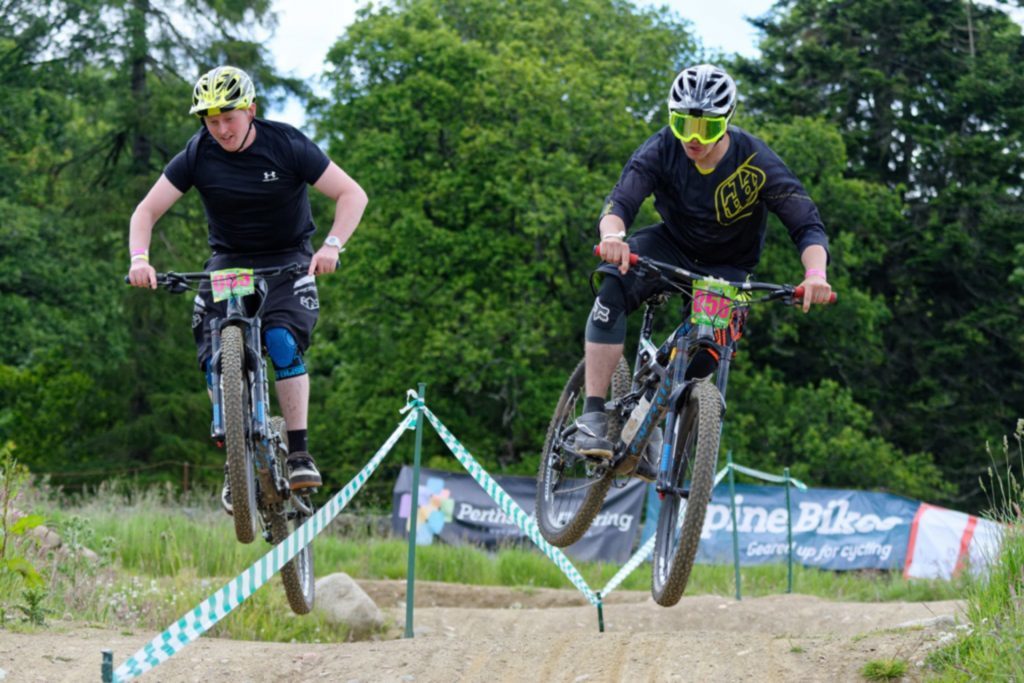 The rest of my day is spent exploring the area and on Andrew's advice, I head to Cultybraggan Camp, the last remaining Second World War prisoner of war camp in the UK.
Built in 1941 to house 4,000 prisoners, it was purchased by Comrie Development Trust in 2007, and there's a small exhibition centre where you can pick up a self-guided tour leaflet.
It's like stepping back in time as you wander round the camp, which comprises 80 nissen huts, sports fields, the last nuclear bunker built in the UK and a small arms firing range.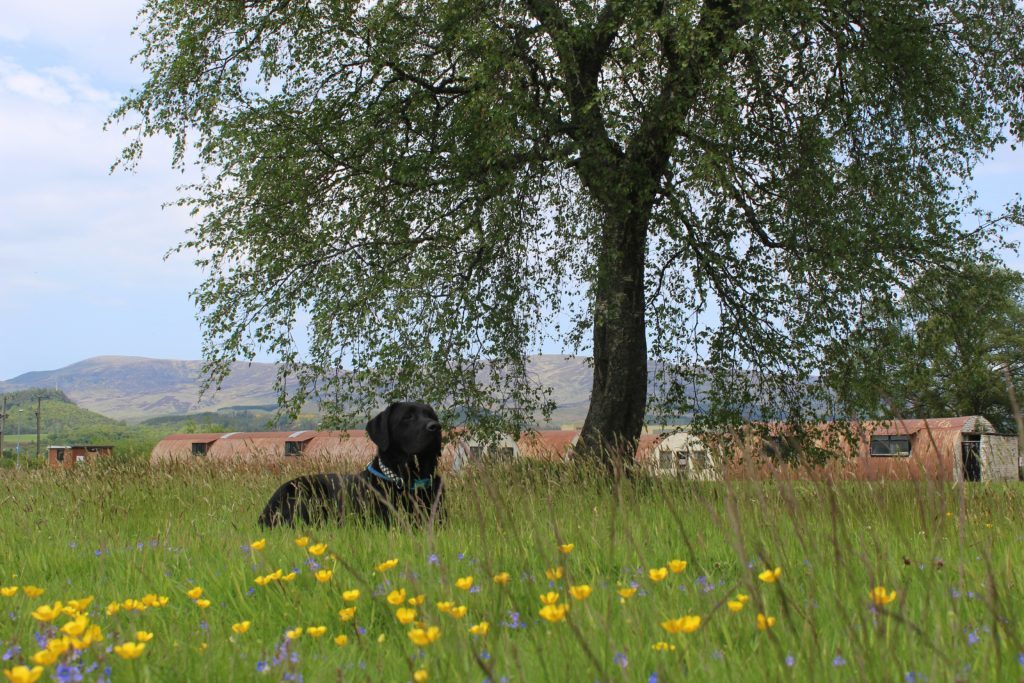 Nearby, there's Auchingarrich Wildlife Centre and Scotland's oldest whisky distillery at Glenturret.
For folk like me who love walking, the possibilities are endless and I enjoy a sunny stroll up the side of Loch Turret, a reservoir which lies in a deep glen with Ben Chonzie and Auchnafree Hill at the far end. The glen has been used as a water supply since the 19th century although the current dam was built in the 1960s.
My bed for the night is within Comrie Croft's steading where I have my own private room with en-suite. I spend the evening reading and drinking wine while slumped in one of the comfy lounges.
There are plenty of other options for sleeping here too, from eco camping to staying in a hand-crafted kata. They're a bit like big tepees, or as Andrew says, they're the ultimate wild camping experience without the hardship.
Head to Cream o' the Croft for a guaranteed fun-packed, adrenalin-fuelled weekend of fun.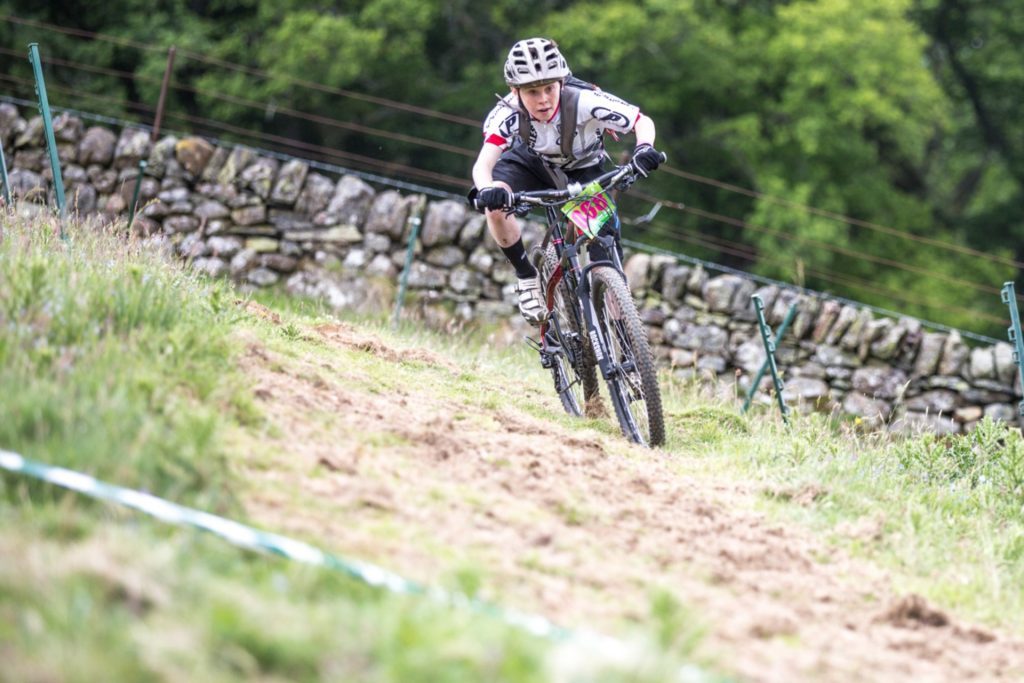 info
Cream o' the Croft festival runs from June 17 to 19. It's organised by Aaron Gray of Muckmedden Events.
Weekend and day tickets are on sale now at www.creamothecroft.co.uk. Tickets start from £5 for under 18s, £10 for adults (under 6s free), inclusive of all attractions and activities.
Fancy getting discounted entry? Go to www.creamothecroft.co.uk and click the button to enter (each entrant must be added individually). When you reach the checkout, use the discount codes COURIER10 to save £10 on all age 18+ WEEKEND passes and COURIER5 to save £5 on all WEEKEND age 6 – 17 passes.
Comrie Croft is Scotland's award-winning green destination including a farmstead hostel, group accommodation, camping, Nordic katas, walking trails, wildlife viewing and some of the best compact mountain-biking in the country.
www.comriecroft.com; www.facebook.com/hansenskitchen; www.facebook.com/theteagardenatcomriecroft