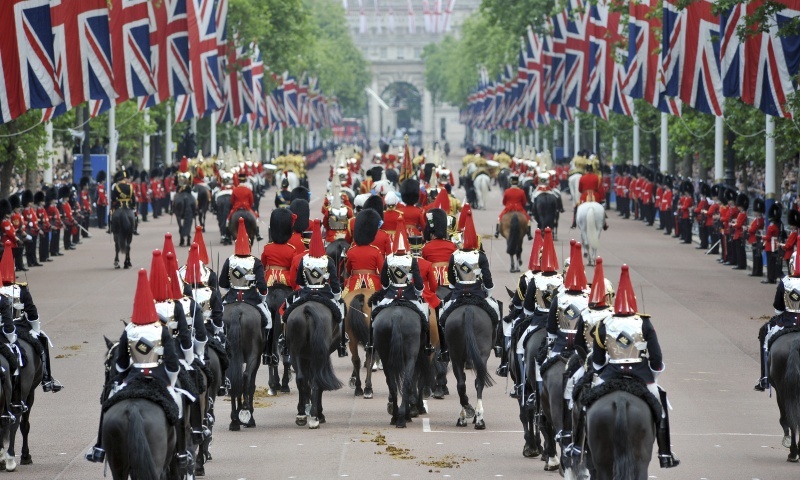 Tomorrow marks The Queen's official 90th Birthday. To celebrate, we take a look at one of the most famous royal residences in the world, Buckingham Palace.
The palace has served as the Royal family's London residence since 1837.
A symbol of the British monarchy, Buckingham Palace functions as both a tourist attraction and the weekday residence of the Queen and Prince Philip. The Palace has held a prominent position in global culture throughout its existence, from the VE day celebrations at the end of World War II to the more recent wedding between Prince William and Kate Middleton.
There are 19 State Rooms to explore, which form the heart of the working Palace and are used regularly by The Queen and members of the Royal Family.
Each one is lavishly furnished with some of the greatest treasures from the Royal Collection, from paintings by Rembrandt to exquisite Sèvres porcelain.
A favourite with visitors, the Throne Room may be familiar to readers with a keen eye. The backdrop to some royal wedding photo-shoots, the Throne Room houses ceremonial thrones and sometimes serves as a ballroom when the occasion arises.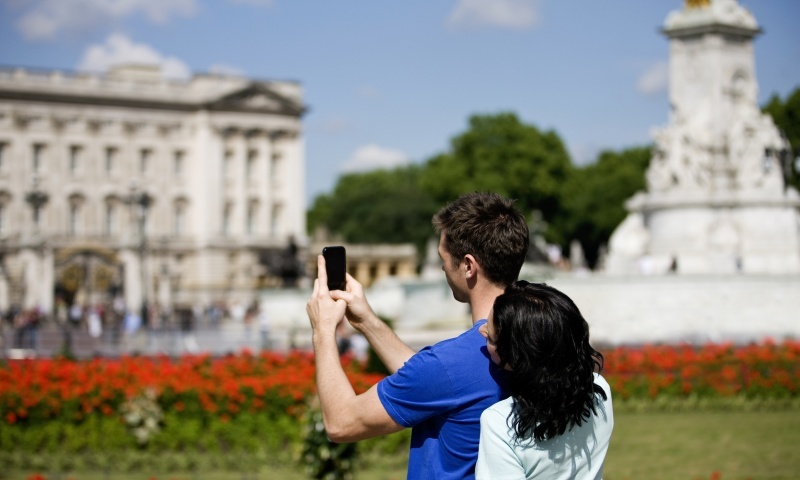 A showcase of military tradition, the changing of the guard lasts roughly 45 minutes, taking place on an 'every other day' basis from July onwards. The protection of the crown is a responsibility held by 'the Guards' with personnel from seven regiments deployed to the Palace at any one time to protect the monarchy.
When you have finished the tour you may like to stop for a little light refreshment while admiring the garden where The Queen hosts her annual garden parties.
Six facts about The Queen & Royal family
1. The Queen's Coronation took place on 2 June 1953 with over 20 million people watching the event live on television. On the same day, Elvis Presley graduated from Humes High School in Memphis.
2. Officially The Queen's birthday is tomorrow. However, Elizabeth was born on 21 April.
3. Prince Philip and Queen Elizabeth have been married for a staggering 68 years.
4. A fan of a Scottish country dancing, The Queen hosts parties for neighbours and locals at the Balmoral Estate.
5. Many royal tours have been undertaken on the Royal Yacht Britannia, now docked in Leith and accessible to the general public.
6. Prince William, also known as the Earl of Strathearn or Duke Cambridge, is second in line to the throne.
The hoiiday
This is your chance to see inside the gilded portals of the most famous home in the world, The Queen's London residence, Buckingham Palace. By joining our tour you can step beyond the railings and sentry guards and follow in the footsteps of many great men and women as we explore the magnificent State Rooms, which are used extensively by The Queen and members of the Royal Family for official and ceremonial duties.