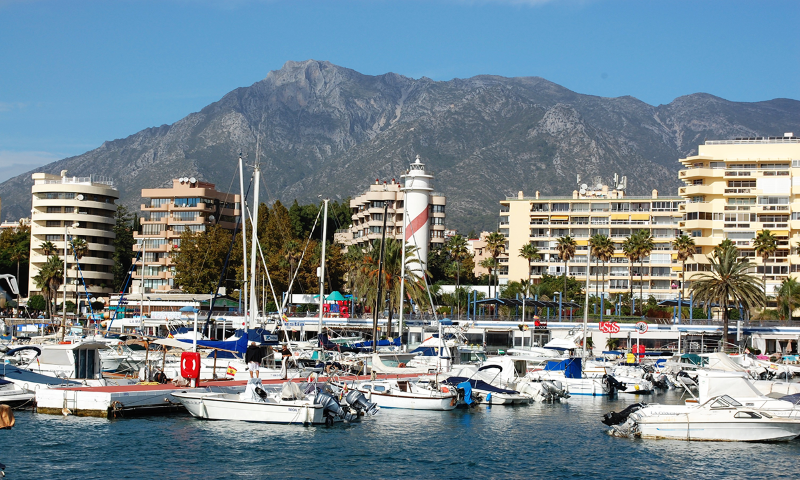 Often referred to as the St Tropez of Spain, the glitzy marina of Puerto Banus is jam packed with super yachts and beautiful people.
Does this sound like the place for you this summer? You could be enjoying the glitz and glamour in this millionaires' playground by the sea.
It really is the perfect spot if you fancy a taste of the high life. Imagine soaking up the sun in the world famous port in the heart of the Costa del Sol.
Puerto Banus has it all…fancy beach bars, designer shops and super cool night clubs where you can dance 'til dawn in your Jimmy Choos.
Despite the international jet set image, Puerto Banus and Marbella still have a feel of traditional Andalucia about them and if you visit the Old Town of Marbella you'd be forgiven for thinking that you've stepped back in time and into another world.
This charming old quarter is a maze of narrow, white-washed streets, old churches and quaint buildings.
The place to be is Orange Square (Plaza de los Naranjos) which dates back to 1485 and is the hub of the old town action, just perfect for an afternoon drink or a lazy evening dinner.
Surrounded by fragrant orange trees, the square is typically Andalusian with a good choice of restaurants serving tapas and international cuisine.
Personally, I could while away my fortnight's holiday between Orange Square and Puerto Banus but there's more on offer than these two gems and here's some suggestions for your time in Marbella:
Our Top Five Things To Do in Marbella –
Shop 'Til You Drop
Puerto Banus has some fabulous shops and perfumeries but do spend an hour or two in El Corte Ingles, the massive department store just a few blocks up from the marina.
Duty Free?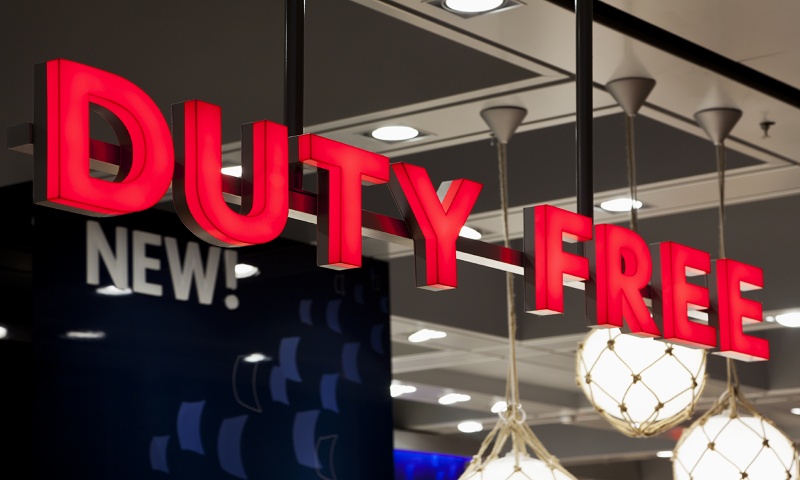 A fun and easy day trip from Marbella is Gibraltar. Cross the border from Spain into British territory, where you can see British policemen, spend British money and enjoy fabulous tax-free shopping.  If you don't mind heights, take a tour to the top of the famous Rock of Gibraltar.
Celebrity Spotting…Who Will You See?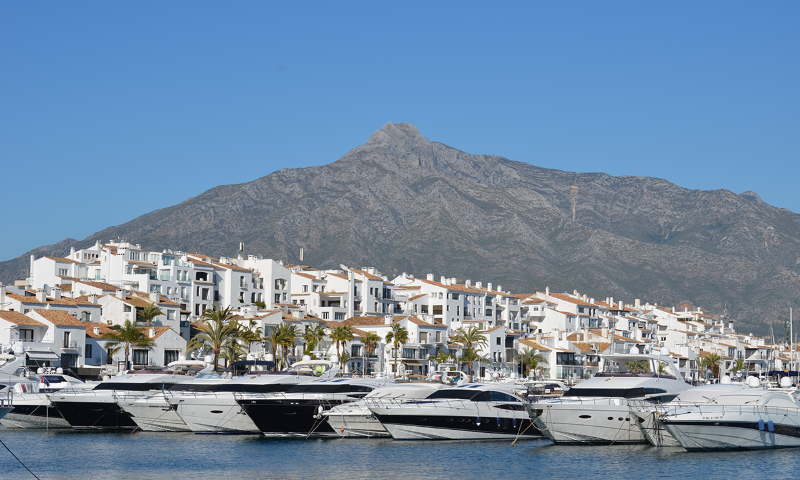 Sit back and enjoy the view of the luxury yachts in the port where many famous stars and super-rich have dropped their anchor. Sinatra's bar is probably the best place for spotting some celebs. This popular bar is a haven for the who's who of Puerto Banus.
Tour of the town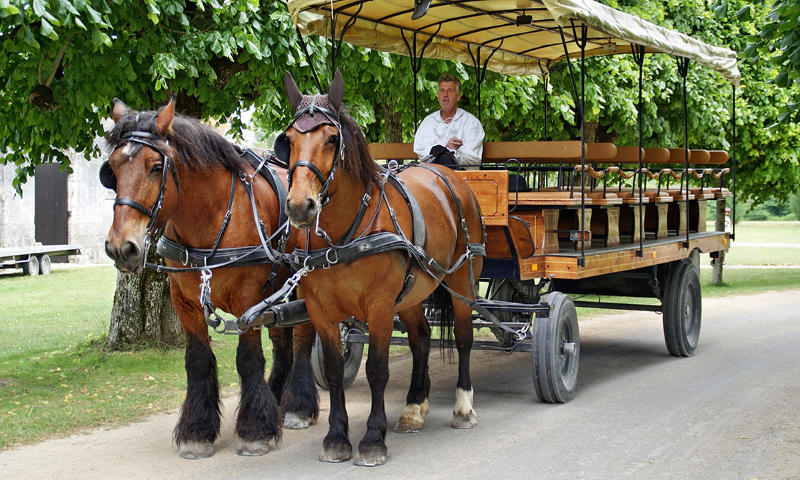 Take in the sights of Marbella in style in a horse-drawn carriage.
Ronda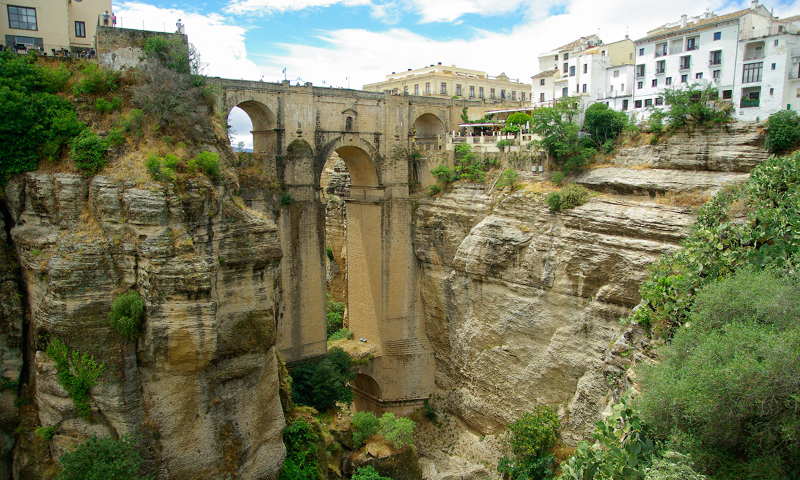 This spectacular mountaintop town sits on the edge of a high gorge and a day trip to Ronda is worth it for its dramatic scenery.
If the only way is Marbella this year then check out these great deals from our friends at talkholiday. The social travel network where you can plan, prepare and purchase every aspect of your travel, even down to your holiday wardrobe! In addition, the site boasts a free crisis support feature for holidaymakers in the event of a natural disaster, or if they lost their passport, mobile phone or bags on holiday. Translator and consular services are also available. Best of all it's FREE to join.
Here are some great deals, click on the links for more information:
Enjoy A 7 Night All Inclusive Package Holiday To Marbella From £333pp 
Best Rate Guarantee On Hotels In Marbella From £24pn With talkholiday 
Book An Excursion To The Historic Town Of Ronda From £26pp