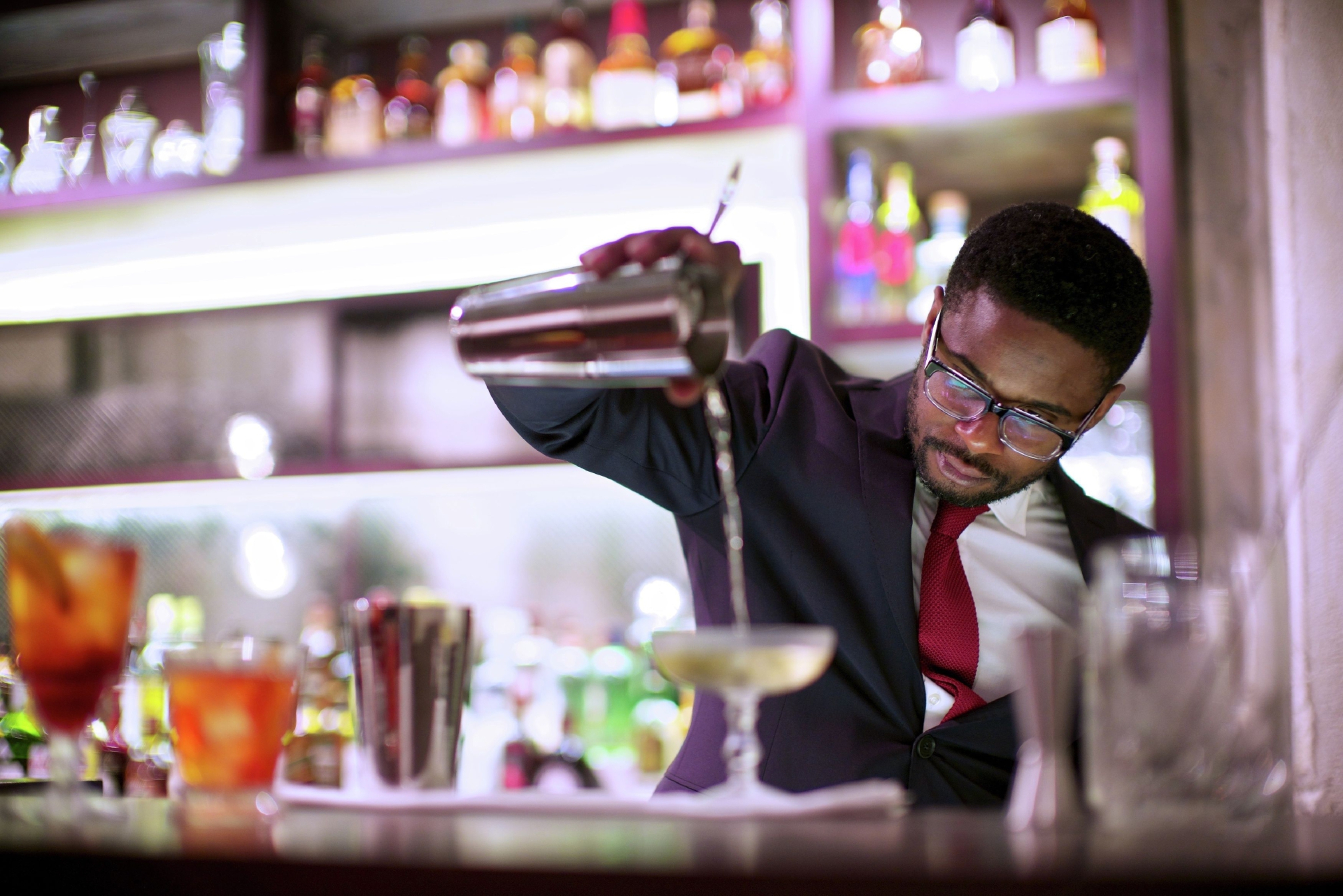 The opening of Tate Modern's game-changing Switch House gallery makes London's Bankside the capital's coolest locale. Sarah Marshall recommends hot spots to seek out on a weekend break
A knitted tent? Or twisted, honeycomb pyramid? The highly anticipated Tate Modern extension, Switch House, provokes debate – and that's exactly the intention.
Touted as one of Europe's most significant cultural openings, the lattice brickwork building – which extends the gallery's collection by 60% – is connected by corridors to the converted Bankside Power Station, which has been changing the face of modern art since 2000.
Built to help accommodate Tate Modern's five million annual visitors, it's expected to attract even greater numbers since opening on June 17. What's more, the surrounding Bankside area is effervescing with activity.
Streets running along the Thames from London Bridge to Blackfriars date back more than 6,000 years to when the Romans founded Londinium, and were once seething with brothels, animal-baiting pits and base entertainment theatres – including Shakespeare's Globe. But after venues were closed down and demolished by Puritans in the mid-17th century, Theatreland shifted to the West End and smoke-spilling factories took over. Up until the Millennium, industrial husks were consigned to a dusty, undesirable past.
Now hotels, bars, cafes and restaurants are springing up in forgotten spaces and backstreets, all with distinctive character and creative bent, following the Tate's exploratory, artistic lead. As a result, a former no-man's land south of the river is fast becoming the most exciting base for a weekend break in the capital…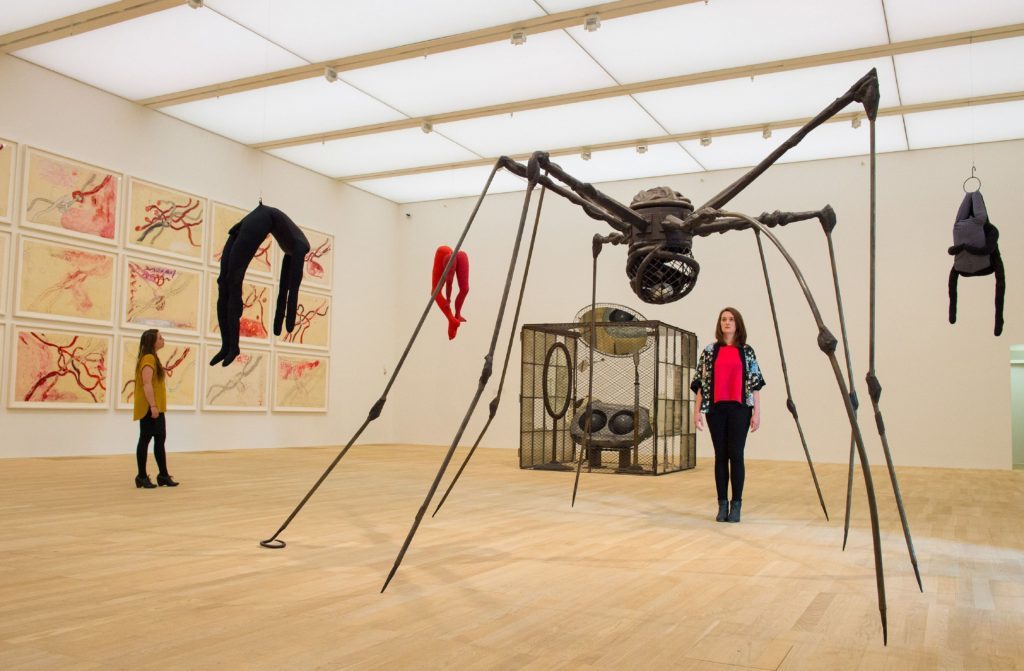 WHAT TO SEE
:: Tate Modern
A sweeping, spiral staircase links 10 concrete floors in the triumphant Switch House, designed by architects Herzog and de Meuron, responsible for revamping the original power station.
There are spaces to sit, discuss and ponder works of art created from the 1960s onwards – including a cityscape made from couscous, live parrots on a sandy beach and steel-mesh cages decked out with duvets, should anyone fancy a kip. Works are engaging and even playful; it's as much about the voyeur as the visual itself.
Don't miss a room dedicated to Louise Bourgeois, where eerie stuffed stockings hang limply in the shadow of her gangly trademark spider. More paintings can be found in the rehung Boiler House. Free, although tickets are required for special exhibitions. Visit tate.org.uk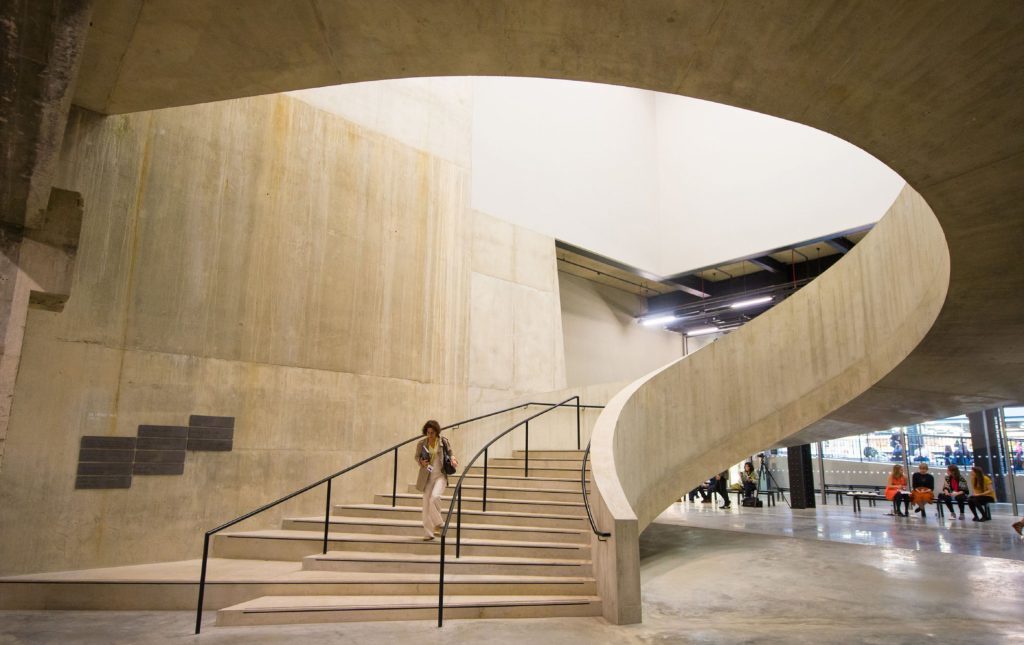 WHERE TO STAY
:: Hilton Bankside, 28 Great Suffolk Street
Don't let the chain tag put you off; this less-than-a-year-old Hilton hotel bathes in boutique appeal. Tucked into backstreets, it's a safe distance from noisy traffic and although resolutely urban, rooftop wildflower meadows are an attempt to breathe green air into the former industrial heartland. Rooms are comfortable, convenient and neutral in design, with the best views from a new Penthouse Suite: step onto the vast terrace for a panorama of Tate Modern and The Shard.
Upgraded rooms benefit from access to a lounge with complimentary all-day refreshments, although you won't want to miss out on a meal at OXBO. Serving artisan cuts of meat and locally caught seafood in an industrial and faintly patriotic interior, it's similar to popular steakhouse Hawksmoor – and is arguably just as good. Located on the site of a former essence factory, The Distillery Bar presents a menu of cocktails based on aromatics, with tables on the pavement for summer socialising. Doubles from £229 per room per night. Visit www.hilton.com/London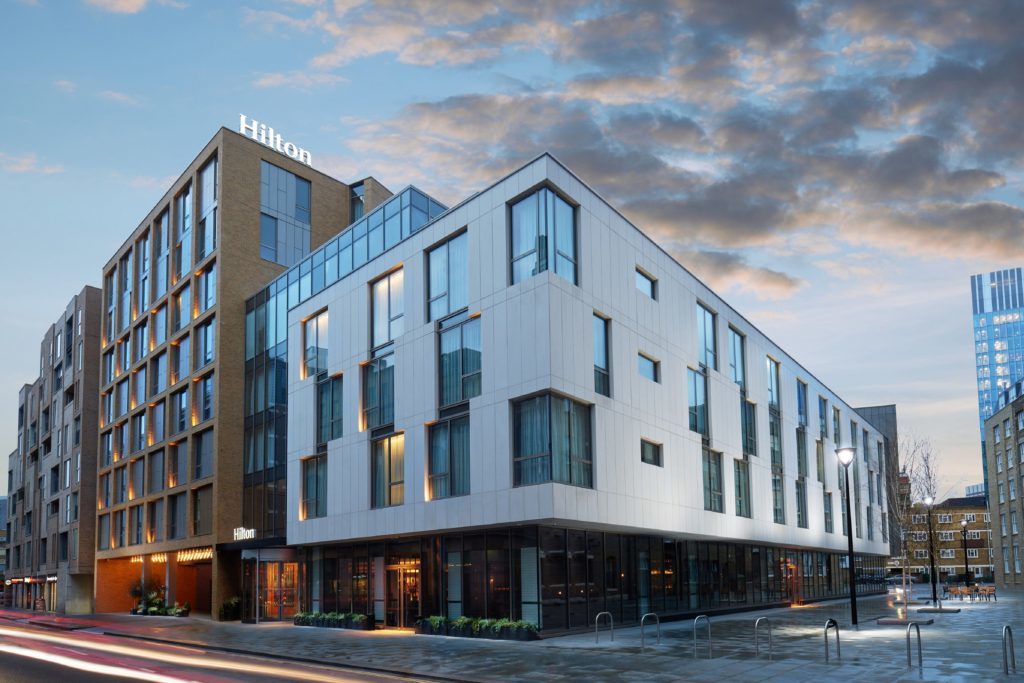 DINE THE NIGHT AWAY
:: Union Street Cafe, 47-51 Great Suffolk Street
From menu to staff, this buzzy backstreet restaurant (part of the Gordon Ramsay Group) is exclusively Italian and standards are suitably high. Inspired by family recipes and stints in Michelin-starred restaurants, head chef Davide Degiovanni has devised a constantly evolving selection of dishes combining comfort eating with a rollercoaster ride of more unusual flavours.
A sharp piquant of datterini tomatoes announces an excellent antipasto of razor clams (one of Ramsay's personal favourites), and gazpacho made with strawberries is an unexpected summer treat. Nearly all pastas are homemade (with a perfect chewy bite), and an encyclopedic Italian wine list is available.
Exposed metal ceiling beams lend an industrial feel to the space, divided between a ground floor and mezzanine, but the atmosphere is anything but cold: families are welcome and children eat free.
Head downstairs to the art and antique-filled Berlin-style cocktail bar (open until midnight), where drinks wizard Davide Gagliazzo concocts a smoky mezcal and tequila Agave Symphony or coffee bean and Szechuan pepper-infused The Cure – knocking socks off more expensive West End counterparts.
Mains around £22; cocktails £10. Visit www.gordonramsayrestaurants.com/union-street-cafe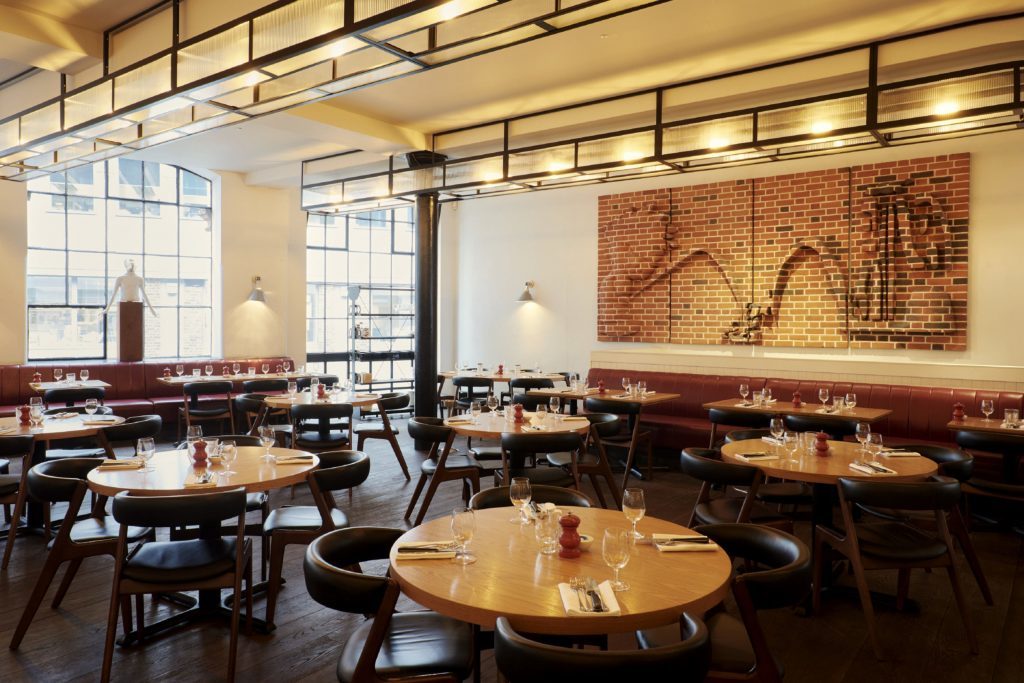 :: Hixter Bankside, 16 Great Guildford Street
Evoking the cool, sophisticated air of a restaurant in New York's Meatpacking District, this Mark Hix outpost is proof Bankside has hit the hip time. An ideal accompaniment to a Tate visit, it celebrates all that's great about British art. Sculptures of women wearing metal nozzle masks loom over diners like figureheads on a ship, and Gary Webb's cheeky embossed brickwork of a boy relieving himself should lift any lulls in conversation.
Dine on beef cuts cured in a Himalayan salt chamber, or tackle a tower of buttermilk-coated fried chicken elevated on a platform of French fries. The menu might sound casual, but the food is first class.
Downstairs, a low-lit sunken bar circles the metal melting pot of this former metal box factory; the ideal place for an after dinner cocktail, game of billiards or tinkle on the jukebox.
Mains around £25; cocktails £10. Visit www.hixrestaurants.co.uk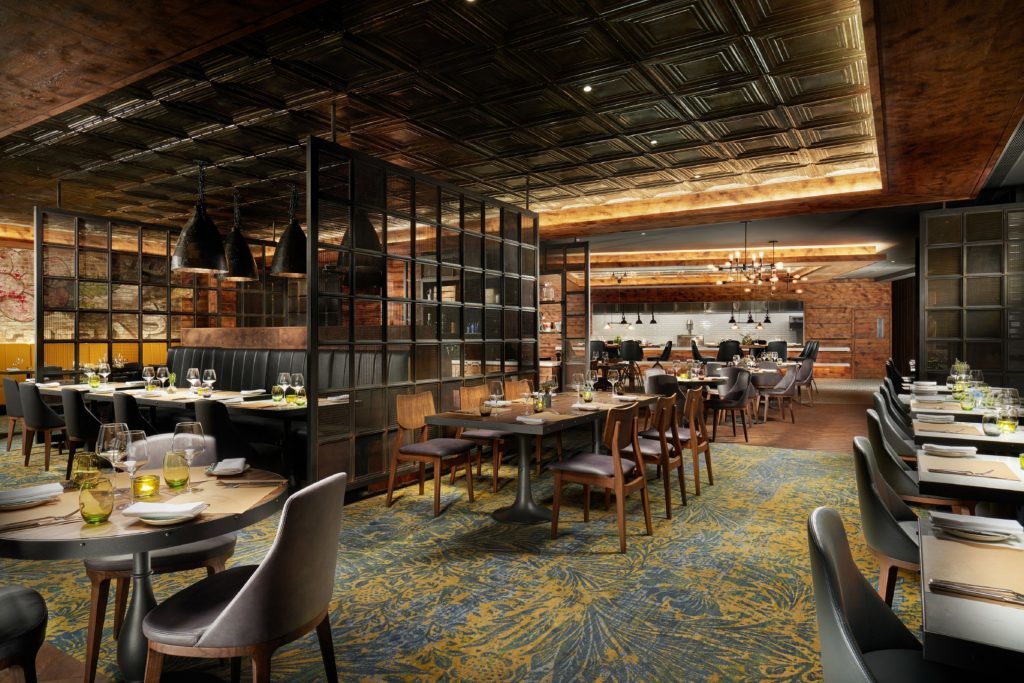 BREAK FOR BRUNCH
:: The Table Cafe, 83 Southwark Street
Set a few streets back from the South Bank, this independent cafe (an anomaly in the chain-dominated stretch) was originally built ten years ago to service a neighbouring architects practice. It's since gained wider appeal and the well-priced weekend brunch (served until 4pm) regularly draws queues around the block, with inventive adjustments to classic savouries (try chorizo and ham hock baked beans) served alongside lip-licking waffles, buttermilk pancakes and double cream-drenched brioche (some items also available mid-week). Foods are sustainably and ethically sourced, including vegetables from allotments cared for by a homeless charity – so leave with stomach and conscience equally satisfied. Mains around £10. Visit www.thetablecafe.com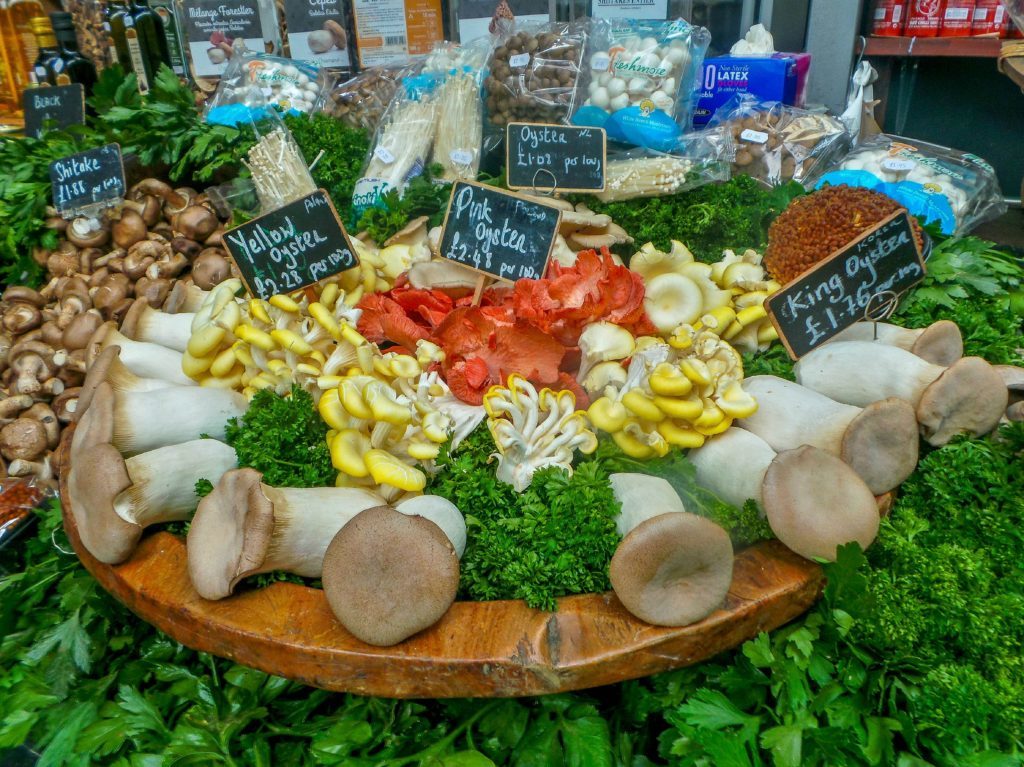 SPEND, SPEND, SPEND
:: Alex Monroe, 37 Snowfields
British jewellery designer Alex Monroe shot to fame with his signature bumble bee, which features on chains and earrings. Inspired by botanicals, seascapes and the British countryside, his whimsical designs are popular with celebs like Sienna Miller, but with prices starting from £100, pieces are within a regular shopper's reach. Pop into the terraced townhouse store, where crafters are busy at work upstairs.
:: Borough Market, opposite London Bridge station
Teetering on the edge of commercialisation, this ever-expanding, 2,000-year-old fruit and veg market just about manages to keep it real. From Thursday to Saturday, East End barrow boys flog farm fresh produce alongside smart delis displaying extraordinary delicacies. Come early on Saturdays (before 10.30am) to avoid Instagramming, click-happy crowds.